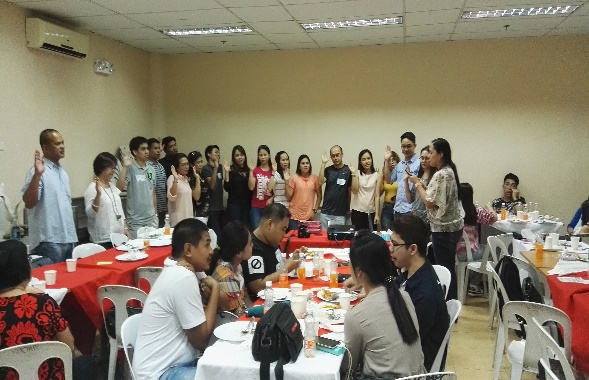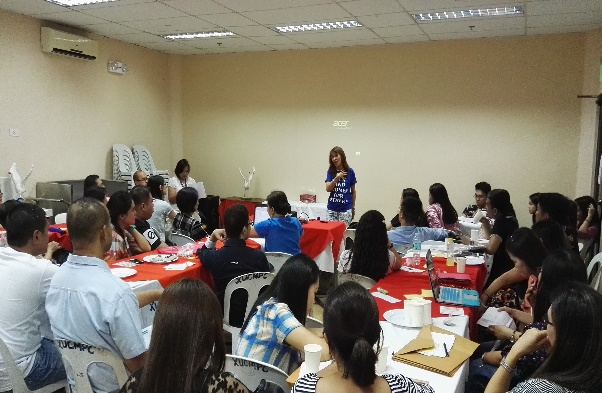 Report by Dr Dorothy C Peruelo, Chemistry Department Alumni Liaison Officer
A successful "Kita=Kita" fellowship gathering was graced by 41 Chemistry alumni of Xavier University - Ateneo de Cagayan on Saturday, September 2 at the Berchman Room of the school.
XU Chemistry alumni, now working in different sectors of industry, academe, bank, and health from various batches responded to the invitation. Together they formed the organization called Xavier University Chemistry Alumni Association (XUCAA).
The highlight of the event was the election of the new set of officers, where Basilio Cadeliña of batch 2000 was elected as the XUCAA president.
The induction of the new set of officers immediately commenced after the election.
The following updates were also presented during the gathering: ArtScies dean Dr Juliet Dalagan showed the College of Arts and Sciences' achievements and current programs; Chemistry department chairperson Dr Aileen Angcajas shared on the various programs of the unit, and Integrated Chemists of the Philippines (Region 10) president Higinio Barros Jr talked about the new Chemistry Law.
The event was also graced by the presence of XU Alumni Affairs Office director Dr Virginia Yacapin and the XU Arts and Sciences Alumni Association president Nathalie Igot, who gave some inputs to the alumni.
The business meeting of the new set of officers was immediately held to plan for the future activities of the association.∎