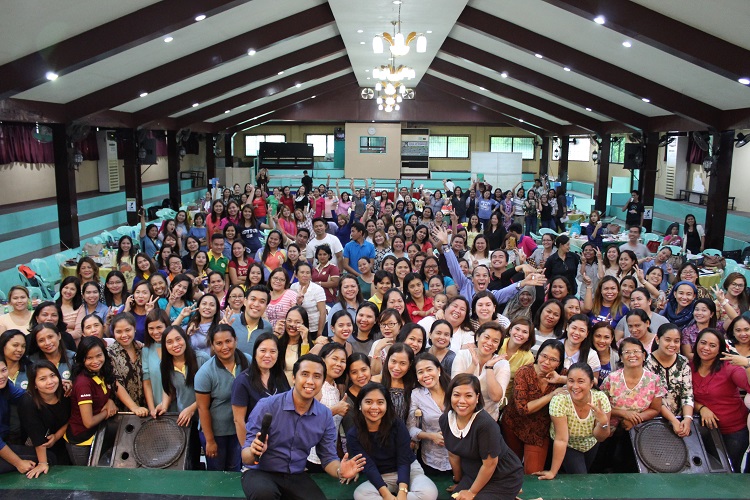 EMPOWERING TEACHERS. American English trainers take a pose with the Division of Cagayan de Oro Department of Education Kindergarten teachers. Contributed photo.
By Anito Librando Jr
More than 250 kindergarten teachers from the Department of Education (DepEd) Division of Cagayan de Oro City were introduced to the wealth of resources available on the American English (AE) website in a seminar-workshop held on May 30 and 31 at the Pilgrim Christian College Auditorium.
Through the Arrupe Educational Center (formerly Regional Center for Expertise – Northern Mindanao) of the School of Education of Xavier University – Ateneo de Cagayan, the seminar-workshop formed part of DepEd's efforts to ensure a successful implementation of the Kindergarten Education program.
Schools division superintendent Dr Elena M Borcillo serves as the overall committee chairperson and PSDS-Kinder coordinator Anita M Gochuco acts as technical planning committee chairperson of the Kindergarten Education program.
"Arrupe Educational Center aims to promote quality education by providing relevant training programs to the pre-service and in-service teachers. [We] support the aspiration for DepEd to ensure that every child has the best start in school. The kindergarten teachers pave the way for young learners to possess the love for learning," said AEC director Ma Victoria Trinidad.
"The key is to lead the teachers to tools and ways that will capture the needs and interests of the child. This school year, with the use of AE tools, I am looking forward to kindergarten classes having high teacher-and-learner engagement and eventually result to readiness for Grade 1. I wish to thank the AE team, US Embassy-Manila, and the Local School Board, our partners in this training," she added.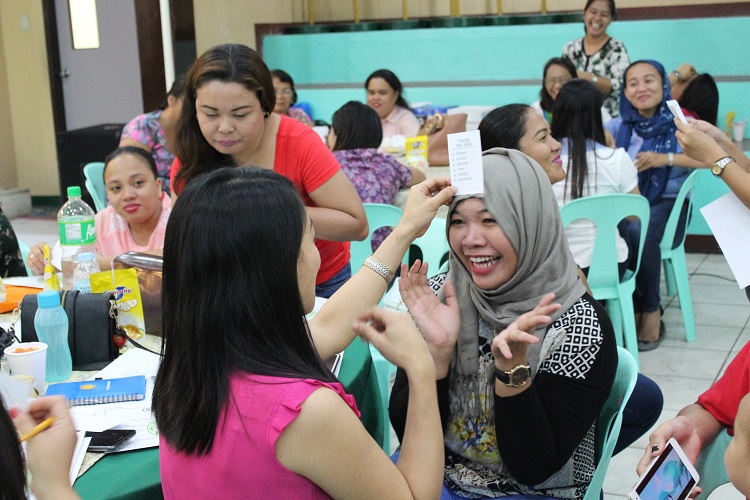 GUESS WHAT. DepEd Kindergarten teachers try out and enjoy "Guess What?" activity cards from the American English website. Contributed photo.
Lynrose Jane Genon of MSU-IIT, Dr Maria Angeles Hinosolango of USTP, and Anito Librando Jr of XU-JHS served as American English trainers for the two-day event, assisted by XU-SOE alumni facilitators Daryl Rey Bacolcol, Kythe Jeua Sevilla, and Jessa Joyce Tamiok. Marvin Clark Gala of AEC served as technical staff.
The American English website is a resource center for teaching and learning about American English language and culture. The website provides a variety of engaging materials and resources for teachers' professional development and for students in the classroom.
Different activity games and materials that they can download and use such as Activate Game boards, Guess What? e-cards, Word Bricks, and Picture This e-cards were also presented to teachers.
They were also introduced to Sing Out Loud Children's Songs album and references like Create to Communicate that contains activities and lessons that use art to foster English language development.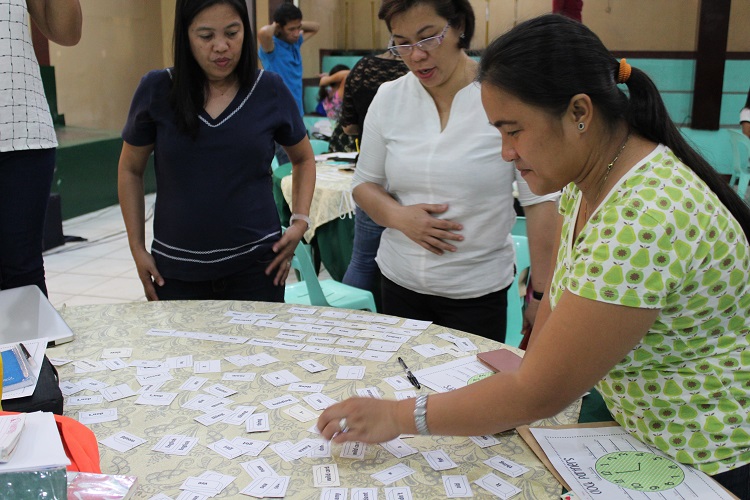 WORD BRICKS. DepEd Kindergarten teachers play Word Bricks and come up with phrases and sentences. Contributed photo.
"Integrating the pedagogy of play using the American English materials, kindergarten teachers designed these work periods with the 'fun factor' in mind. The set of activities is contextualized and student-centered promoting better retention and fun learning experiences in the kindergarten classrooms," shared Genon from MSU-IIT.
Workshop participants in the second day grouped themselves to come up with activities and materials adapted from the AE website resources. After presenting them for critiquing and editing, their outputs were compiled and will be sent back to the participants in an e-book format for their reference.∎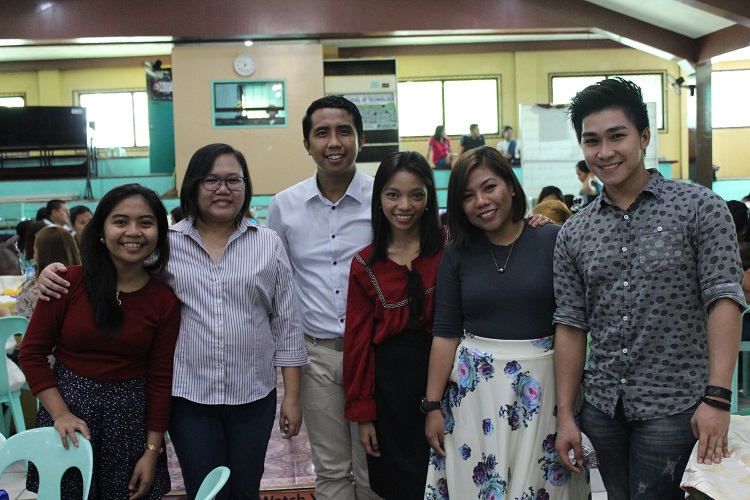 BEHIND THE SCENES. XU-SOE Arrupe Educational Center director Maria Victoria Trinidad (second from left), American English trainers, and training facilitators strike a pose after the successful conduct of the two-day seminar-workshop. Contributed photo.