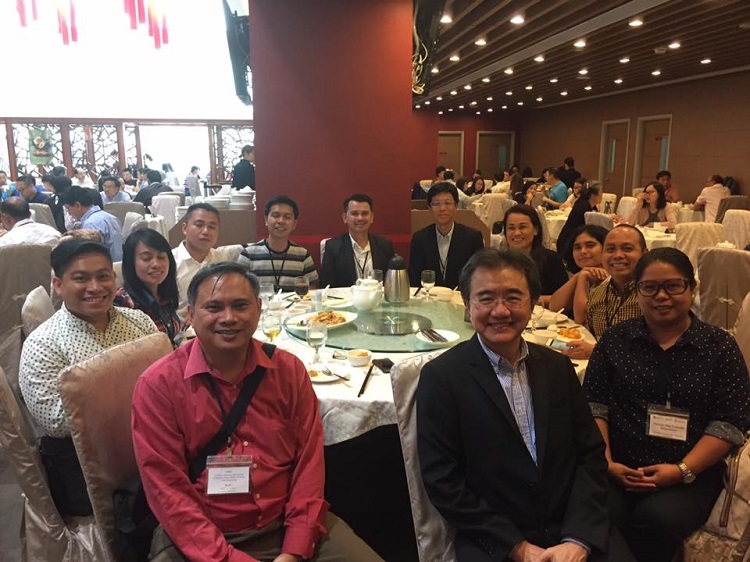 ASIAN EDUCATORS. Confab participants take a photo with Hong Kong Baptist University president Dr Roland Chin (in black suit) during one of their group discussions. Supplied photo.
Over the past twenty years, technological advances have disrupted many established industries, creating new professions, new academic fields, and new measures of workplace competency. At the same time, concern has been raised as to the impact of technological disruption on higher educational institutions, especially within large parts of Asia.
While many institutions have developed innovative and creative means to leverage the use of technology for education, questions remain as to how best to adapt to technological disruption while maintaining a core institutional identity that focuses on the holistic development of students.
The need for strategic approaches to technology integration in higher education is an urgent one. As a response, the United Board for Christian Higher Education in Asia and Hong Kong Baptist University (HKBU) co-presented the conference "Technology-assisted Teaching and Learning for Whole-person Education: Opportunities and Challenges in Asia" from May 16 to 18 at HKBU's Lam Woo International Conference Centre in Kowloon Tong, Hong Kong.
The event was aimed at accomplishing three primary goals:
To highlight the creative ways in which Asian colleges and universities leverage resources to increase access to education across communities;
To showcase methods through which colleges and universities use technology as a means of promoting whole person education; and
To create a forum for the sharing of innovation, best practices, and solutions with peers from around Asia and globally.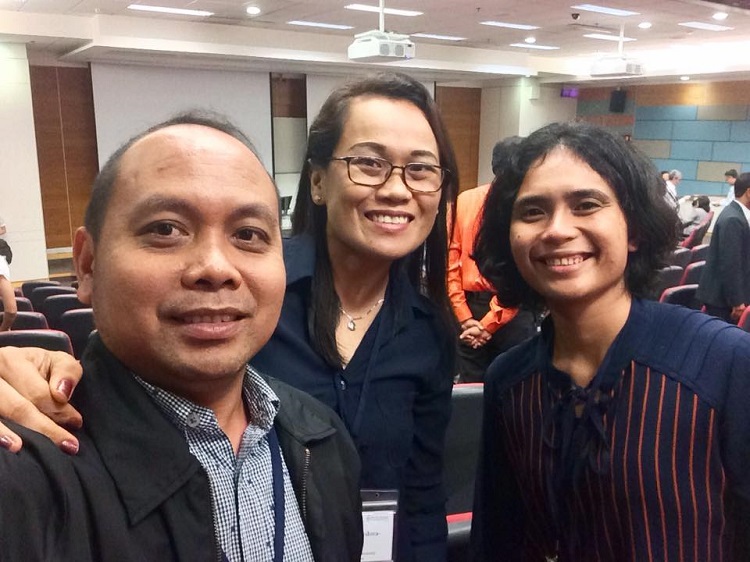 XAVIER ATENEO TEAM. From left to right: Faculty members Rogelio Lee Jr (Psychology), Dr Belinda D Calibo (Religious Studies), and Engr Christylene S Balagtas (Chemical Engineering) comprise the Xavier Ateneo delegation to the conference. Supplied photo.
"There is really a need for us, educators, to prepare well our students, particularly on the relevant skills for the future," said Xavier Ateneo Psychology faculty member Rogelio A Lee Jr. "The world is changing and the language now is computer science and there is digitalization happening across all industries."
Educators need to maximize technology in teaching and learning. "Given the type of students today, the Generation Z, there is a need to innovate our way of teaching, our strategies, with the maximized use of technology," Lee shared.
"We have to address the gap between the jobs available and the courses our graduates finished."
Besides Lee, Dr Belinda D Calibo (Religious Studies Dept) and Engr Christylene S Balagtas (Chemical Engineering Dept) were also part of the Xavier Ateneo delegation. The three XU faculty delegates were chosen upon the recommendation of United Board fellows and XU deans Dr Juliet Q Dalagan (College of Arts and Sciences) and Dr Hercules R Cascon (College of Engineering)
A total of 73 participants from 11 Asian countries and one from the USA attended the said event that featured keynote presentations by Google and leaders in higher education.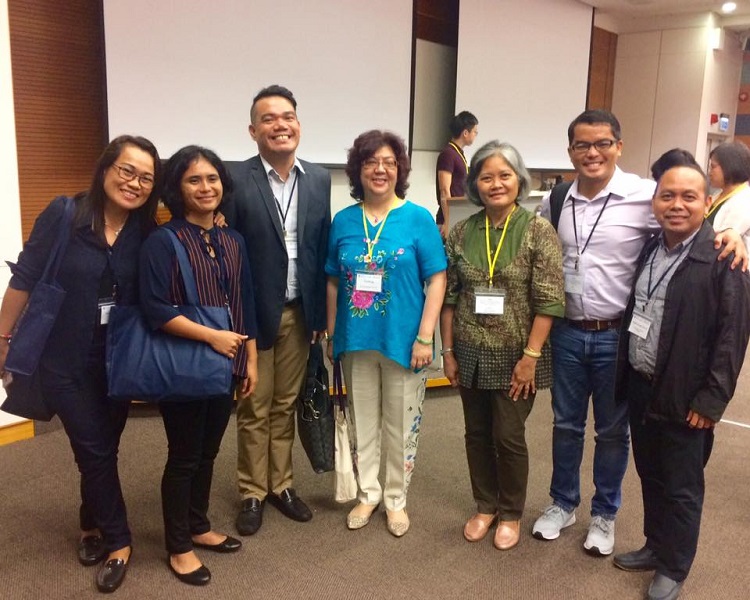 UNITED BOARD AND HKBU. Pictured here are the Philippine delegates (from Xavier Ateneo and De La Salle University) with United Board member Dr Hope Antone (third from right) and HKBU Center for Holistic Teaching and Learning director Dr Eva Wong (fourth from left). Supplied photo.
The conference provided an opportunity to hear directly from those at the forefront of innovation, as well from pivotal higher education leaders and technology pioneers within Asia. It also explored trends and disruptions impacting higher education in Asia and the innovative ways in which colleges and universities leverage technological advances for the promotion of whole-person education.
Speakers and topics at the conference included: Google education evangelist Jaime Casap on "Iteration and Innovation in Education"; Dr Christianna Singh, principal of Lady Doak College in India, on "Educational Technology and Whole-person Education: Bridging the Distance between Theory and Curriculum"; Prof Kai Ming Cheng from the University of Hong Kong enlightened on "Comparative Trends in Asian Higher Education and Technology-assisted Teaching and Learning"; and Dr Albert Chau, VP for teaching and learning from HKBU, on "Aspirations and Challenges in the Use of Technology in Liberal Arts Education."
The conference also held concurrent sessions on the uses of technology in education (presented by different delegates), networking, and collaboration activities on the areas of augmented reality for learning, developing small private online courses and blending learning, learning through gamification, and lecture capture technology for teaching and learning.∎ (With reports from the event's official website)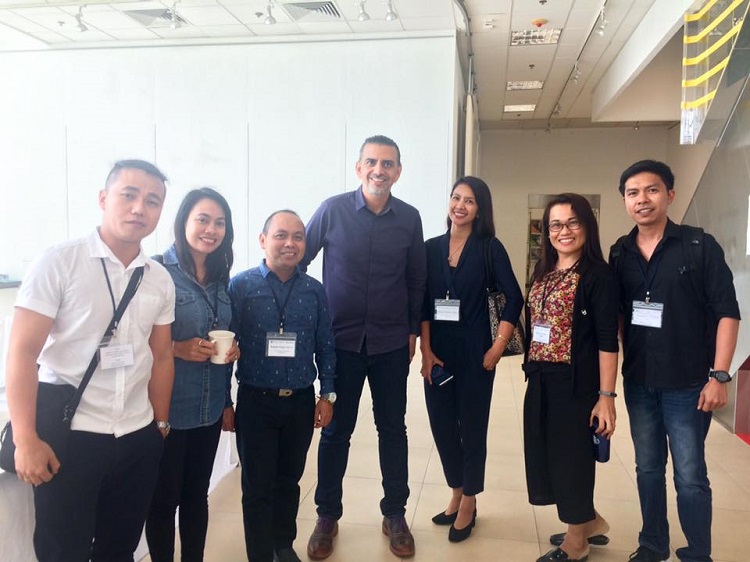 GOOGLE. Pictured here are the Philippine delegates with the keynote speaker, Google education evangelist Jaime Casap (center). Supplied photo.