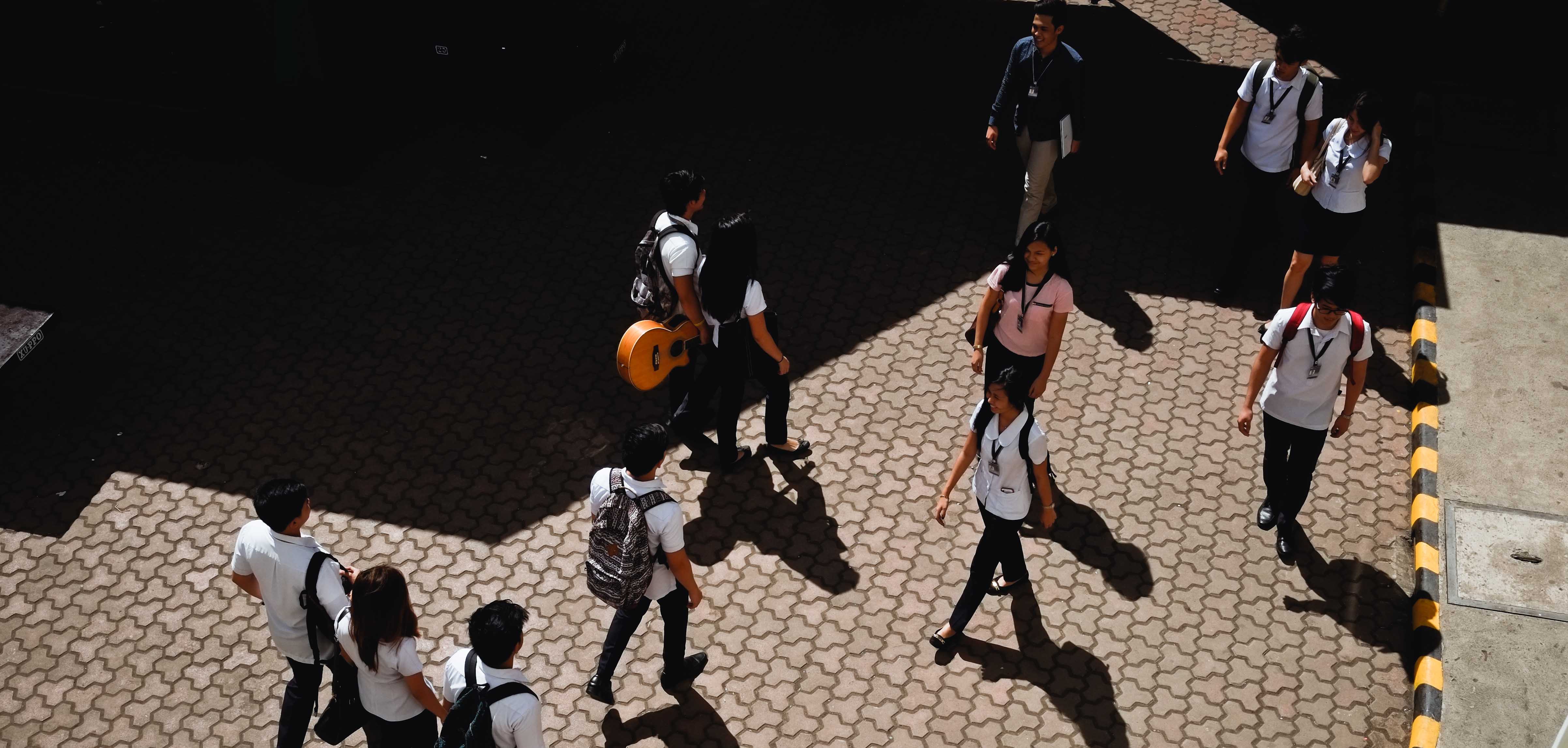 Congratulations! The following Xavier Ateneo Senior High School applicants have qualified for the Archbishop James TG Hayes Grant-in-Aid for AY2018-2019. These are the CSAT passers whose scores range from 86 to 91. Should they accept the grant, they will be entitled to a financial aid worth Php40,000/year for their school fees in Xavier Ateneo Senior High School. There are 100 slots allotted for this program.
To accept the grant, the students listed below must submit the following documents on or before April 28, 2018, to our Admissions and Aid Office:
• Completely filled-out Application Form (Furnish two copies.)
• Copy of Form 138-A
• Copy of CSAT Result
• Offer Letter from the Admissions and Aid Office
• Copy of your parents' Income Tax Return (ITR) / Certification of Tax Exemption and/or Affidavit of Source of Income (if your parents are not working). Certificate of Indigency (from your barangay or local DSWD) is also applicable.
• Two (2) Recommendation Letters
To view your individual test scores and to access the forms (application and recommendation), pop over to http://shsapply.xu.edu.ph/exam_results. Use your registration ID to open your account.
For inquiries, you may contact our Admissions and Aid Office through This email address is being protected from spambots. You need JavaScript enabled to view it. and/or (088) 853-9800 local 9835/ 9151/ 9152 / 9153. You may also visit their office at Rm 101, Lucas Hall, Xavier University - Ateneo de Cagayan, Corrales Avenue, Cagayan de Oro City.
ABEJO, RHEILAN JOSH A.
ACOP, ILHAM T.
ALENTON, JOHN GAIOUS T.
ALERTA, TRIXIA MAY P.
ALIMAN, JOEVAN M.
ANGULO, MISSY ANGEL P.
ANSARY, JANIMAH C.
BACAS, FREIDRICH PAUL T.
BACULIO, TIM FLORENZ IAN C.
BADAL, JULIE ANNE B.
BAGABALDO, FREZY LOU B.
BALA, SETTIE NEHAN G.
BARSAGAS, KING JIM T.
BASSIT, ABDULMAJID D.
BATAYOLA, ALYANA KYLE G.
BEOYO, NIÑA GRACE M.
BOLORON, CYNNAN ANGELO G.
BURGOS, SOPHIA ANGELA S.
CABABAT, MILES M.
CABRIDO, JOHN GUMER O.
CALONGE, AXEL HOWARD A.
CAPINPUYAN, SHANIA G.
CIMENE, DANIELLE REY A.
CODANTE, SITTIE JEHAN G.
COLANSE, JAMES BRYAN C.
CUBERO, CARLOS REI C.
DAEL, DAVE VINCENT A.
DAGATAN, GABRIELLE G.
DITUCALAN, ABDANNIE R.
DITUCALAN, MOHAMMAD HASIM M.
DIZON, JOAQUIN ANGELO R.
DUMO, MELODY E.
ESTANILLA, FHIEL ANDRE E.
FAUNILLAN, MAIREN VERA E.
FELISILDA, ANDREI JOHN B.
FLORES, ELAIZA MAY
FLORES, KEEZIAH CHARISE A.
GABUTAN, JEAN ALEJANDRO R.
GADOR, CHRISTINE EVE T.
GAMAD, OWEN KENNETH N.
GARCIA, ALLY MAE C.
GELANI, YUKARI AUBREY D.
GUILING, ABDUL NASSIF T.
GUZMAN, BERYL IVEE E.
HONCULADA, KARL FRANCIS O.
JADUCANA, SERRA ABIGAIL L.
JALI, SHARIFA SITTIE ZEHARA M.
LA VICTORIA, CHRISTIAN A.
LABIS, NOEL FRANCIS M.
LEE, JOHN COBBY L.
LINDONGAN, JELLAN RHEA S.
LOGROÑO, BRYLLE JOSHUA B.
LUAÑA, LEILA D.
LUCAS, DENIESE KAITLIN L.
LUCMAN, MOHAMAD ALIREZA M.
MACAPONDAG, MC COLEEN E.
MACUGAR, ADEL SHAHALI O.
MAGLANGIT, ELLAH THERESE T.
MAGLINTE, SHEMAIAH K S.
MAGTO, RAPHAEL K.
MANABAT, CHRISTIAN CEZAR A.
MANQUIQUIS, RAFAEL KRISTIAN J.
MINDALANO, SITTIE RASHIDA M.
MODASIR, ABDULLAH A.
MOLINA, CASSEY L.
MUNDER, ALJANNA-MARIE P.
NAVARETTE, TRISHA MAE B.
NERI, CHELSEA PSALM M.
NONOT, LARRENCE PAUL B.
OLEMBERIO, ZENNITH V.
OPANIS, LEEVIE ANN T.
OPECIO, HEINZ P.
PADUGANAN, HILKIAH SALVADOR REY F.
PAGHASIAN, CLAIRE ELOISE P.
PASAMONTE, ALEXXIA MARIEL P.
PAULMA, GHENESA L.
PILAPIL, MARCO C.
PINGOY, KEZIA MONICA V.
POPERA, SHANDA EVE R.
PULLIDO, KHARYLE VIANCA E.
PUNDATO, PRINCESS RACMA A.
QUIAMBAO, MAC ARSEN L.
RAGANDANG, KRISSTOFFER JOSHUA A.
RAMOS, MOHAMMAD JAMAEL JR. G.
REGIS, KAYE ANDREA S.
SAGUIN, JOHN BENNY L.
SAGUISA, SACHIKA AZUMI
SALCEDO, NICO JOHN O.
SALDUA, MARY LAWRENCE D.
SALVO, WINONA JANE P.
SANTOS, KATHLEEN B.
SARIPADA, AISAH A.
TAN, SYD RICK P.
TOLENTINO, ROMMEL JOHN G.
TRUYA, ROBERT MICHAEL T.
TUBILAG, RHEJEL A.
TULANG, ALESSANDRA MARI B.
TUQUIB, DOMINIC BENUEL L.
VILLAMOR, REINA MARGARET GWYNETTE T.
YACAPIN, MARK GABRIEL