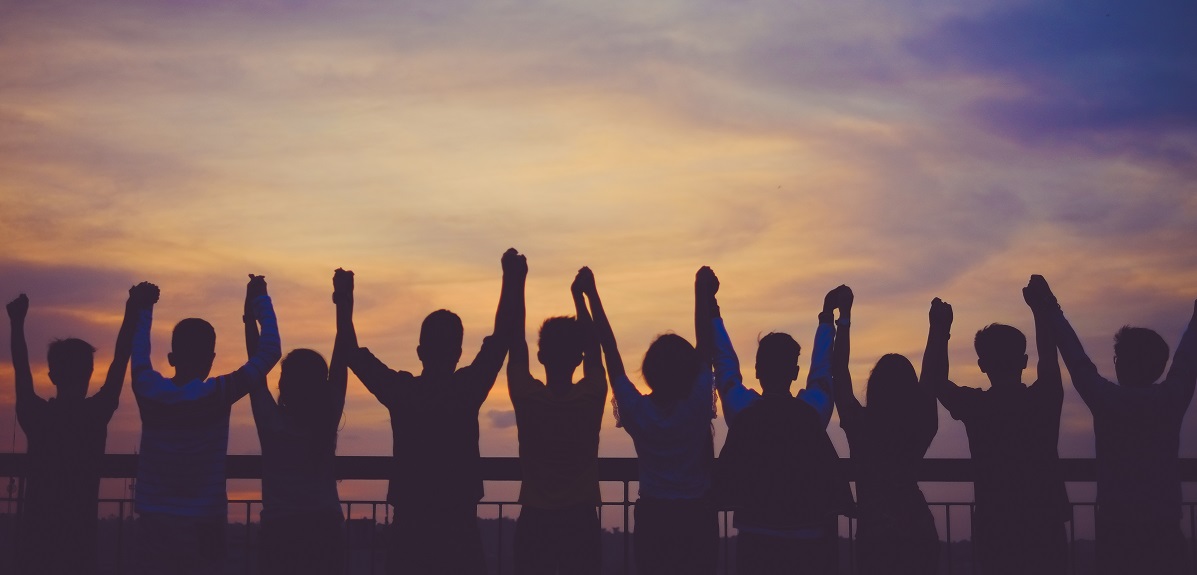 After receiving an overwhelming number of admission applications in November 2017, Xavier University - Ateneo de Cagayan is pleased to release the master list of Accepted Incoming Freshmen for AY2018-2019.
The 1,336 inaugural senior high school graduates of Xavier Ateneo were all offered automatic admission to college.
In addition, 2,104 Grade 12 students from other senior high schools passed the XU College Admission Test, administered in the cities of Cagayan de Oro (Xavier University Testing Center), Pagadian (Holy Child Academy), Malaybalay (San Isidro College), Butuan (Fr Saturnino Urios University) and Ozamiz (La Salle University).
The selection was primarily based on their performance in the college admission exam, a newly-designed standardized test that measures the potential and readiness of the students for a university course in various fields of study following the country's shift to a K+12 Basic Education.
In sum, XU offered admissions to 3,440 students initially for the next school year.
To view your individual test scores, pop over to http://apply.xu.edu.ph/users/exam_results/. Use your registration ID to open your account.
Full scholarships were also offered to the top 250 qualifiers:
Xavier Ateneo President's Scholars - Top 25: Full Tuition, Full Matriculation, All Laboratory and School Fees, and Php10,000/year Book and Uniform Allowance
Xavier Ateneo Merit Scholars - Top 26-52: Full Tuition, Full Matriculation, and All Laboratory and School Fees
Xavier Ateneo Academic Scholars - Top 53-250: Full Tuition and Full Matriculation
See the full list of scholars here.
For those who were not able to take the admission exam last year for incoming college freshmen, the second wave of tests is slated on the following dates: February 3 and 17 & March 10 and 17. Fill out the exam registration form here. (For retakers, the exam will be in April. Please keep posted.)
For inquiries, you may contact our Admissions and Aid Office through This email address is being protected from spambots. You need JavaScript enabled to view it. and/or (088) 853-9800 local 9835/ 9151/ 9152 / 9153. You may also visit their office at the XU Lucas Hall, Corrales Avenue, Cagayan de Oro City.
* * * * *
Congratulations and Welcome to Xavier Ateneo College!
Xavier Ateneo Senior High School (AUTOMATIC ADMISSION)

Passers from Non-Xavier Ateneo Senior High School

ABADILLA, JULIA O.

ABALDE, ALLUNA U.

ABALLE, ALYSSA MARIE W.

ABAO, MARIELLE LOUISE S.

ABAS, SAMANTHA MARIE L.

ABECIA, ERIKA JADE P.

ABEDIN, JAMIL L.

ABEJUELA, KRIXANNE JOYCE RAFAELA B.

ABELLAR, DENYCE M.

ABESAMIS, ANDREA FELICE J.

ABING, KRISTEN NICOLE M.

ABRAGAN, CAMILLE VIKTORIA M.

ABRAGAN, CARRIE FAELA M.

ABRIAM, ADRIELLE S.

ABRINA, RENZ ROLAND B.

ABUEL, REY JOYCE B.

ABUZO, KATE MIKEE A.

ABUZO, QUEVYN ADJUTOR C.

ACABO, GABRIELLE JEANZ A.

ACABO, GISELLE JEANZ A.

ACAIN, DIANNE VINZY L.

ACELO, RAY JOSHUA L.

ACERO, CHANY ROSE FELISUERTE T.

ACERO, GABRIELLE LOVE S.

ACHARON, RIANE NICHELLE DAEVE I.

ACTUB, JOLIANNAH MARIE J.

ACTUB, JUNIHENCH D.

ADANZA, GINA H.

AFDAL, SHAMSA HYNRA P.

AGANA, NOEL MATTHEW D.

AGAWIN, FRANCIS ANDREE T.

AGAWIN, MA. MELISSA ANGELICA C.

AGBON, JOSHUA A.

AGCOPRA, APPLE MAE B.

AGCOPRA, REGENE D.

AGUDO, ARIANA DANICA C.

AGUILAR, JOHN GABRIEL L.

AGUILAR, RAMON BERNARD P.

AGUILOR, KIRSTEN ANGELA V.

AGUSAN, AARON A.

AHALAJAL, JUSTINE REI R.

AISH, MOHAMED P.

AKUT, MARI JUSTIN P.

ALAIZA, ANGELICQUE PATRISHA CHRIS S.

ALAMBAN, NIZNIK MARIE C.

ALBA, EUBELLE ALEXEI CORINNE J.

ALBANO, BIANCA MARIE F.

ALBARECE, MARCUS ALESSANDRO S.

ALCALA, MARYGAN DENISSE N.

ALCANTARA, LEOPOLD STEPHEN C.

ALCANTARA, ROCHEL CASSANDRA M.

ALCAYDE, JESIREE P.

ALCOBER, KYLE MATTHEW F.

ALEGRIO, RAFAEL ALFONSO R.

ALESNA, KEANU ROSS C.

ALFANTE, ISSEN JANTZE D.

ALIAS, ELLA RUTH A.

ALID, CREWENNA EL

ALIGNO, JHUDIEL FRANCES B.

ALILIN, FIEL JANE M.

ALMADEN, DARRINE ANTHONY C.

ALMEROL, XYLEN SWAZE R.

ALOLINO, PAUL ANTHONY S.

ALON, JAMAICA P.

ALQUISALAS, YUMI SAYADE D.

ALSULA, KIZABEL CHRISKA L.

ALVAREZ, ISABELLA EMILY KATRINA A.

ALVAREZ, JOSSIE JANE E.

AMADOR, VJON JULLIENE O.

AMBOR, SITTIE SHAHANIE A.

AMIK, JULIENNE TIFFANIE L.

AMPIT, FAYE ANGELINE D.

AMPO, FRANZ GABRIEL D.

AMPO, JANNA JACE T.

ANALUPA, HOWARD HUMPHREY T.

ANDALAN, JON LAWRENCE D.

ANDOY, NYZELLE MYR P.

ANDRES, CARLO VINCE E.

ANDRES, GABRIEL D.

ANG GAEID, RHYS RUSSELL Q.

ANG, ABBY MARYGRACE T.

ANGELES, KASHKA PATRICIA LOUISE F.

ANGUS, MARJORIE ANNE G.

ANGUS, TRISHIA S.

ANILAO, JAINE RESTY

ANO-OS, AILA NICOLE R.

AÑOVER, RUBEE SUZANNE B.

ANTOLIN, BRANDON D.

ANTOLIN, JOMAR A.

APARECE, DARA DOREEN S.

APARECE, JESSINE RHYS N.

APARRI, DIANNE EZIEL A.

APOLINAR, GIO HARLEY

APOR, HANNAH L.

APUGAN, LOVELY JANE W.

AQUINO, ELMO MIGUEL

ARAGON, KHRYSS M.

ARCE, CARLEANNE L.

ARCE, CARLOS L.

ARELLANO, MYLES THERESE L.

ARIZALA, KARLIA Q.

ARJONA, YOSHIA J.

ARPA, COURTNEY JOY L.

ARROYO, DANICE VERNETTE L.

ARTAJO, BIANCA MARIETTA

ARTAJO, LYKA NICOLE B.

ASINERO, CHRIZZEL METZ R.

ASUERO, MAYA LOUISE E.

ASUNCION, LAYA ISOBEL P.

AUDITOR, SEAN BENEDIQUE M.

AVELLANA, CRAY ARVIN B.

AVENTURADO, MELANIE Q.

BAAL, MA. OFELIA M.

BABIERA, IUBILAE ANN MAXCYN O.

BACALSO, ANISSA MAE M.

BACANG, MA. TISHA CZARESSE D.

BACARRO, NIGE RAPHAEL T.

BACONGA, ALEX JR. P.

BACONGA, CHESTER KENT M.

BACORRO, JOHN ANDREI C.

BACQUEL, DANA T.

BACUNGAN, ALLYSA DANIELLE C.

BACUS, ALPHA BARBRA O.

BADAL, NEVENUJ L.

BADE, DYLAN L.

BAES, CRISTY B.

BAGARES, CRIZRILL ANGELO S.

BAGARES, JAYVEE V.

BAHALA, MARK JAMES U.

BAHIAN, PAUL M.

BALABA, GLENN L.

BALACE, STEFFANY KATE H.

BALACUIT, CARLA JOANA L.

BALACUIT, GIOVANNI D.

BALAGULAN, RACHEL MILLEN B.

BALANDRA, SUMMER

BALDADO, ZEA KRASNY A.

BALDO, CHRISTINE JULLIE Q.

BALENDEZ, INGRID VALERIE R.

BALIBAY, BRIX BRANDON R.

BALIQUIG, NOE RAFAEL

BALIWAG, LOUIE VINCENT T.

BALLAR, LENNY MARIE P.

BALLARES, MA. THERESE P.

BALLENTOS, VICTORIA SOFIA C.

BALUYOT, CZESKA PAULINE S.

BANAAG, DAWSTEKING GERALD R.

BANGAMU ARRACHCHIGE, VEENA V.

BANGKIL, JOHN MICHAEL A.

BANGOT, KRISIL VALERIE

BARBAC, GICIL KAYE M.

BARERO, TANYA YSABEL L.

BARRETTO, JAMES LAMBERT E.

BARROS, BAILEY FRANCIS A.

BARROS, CYRA PATRICIA C.

BASONG, MAYCKAELLE B.

BATUCAN, ZOE G.

BAULA, LIAM LLOYD Q.

BAUSING, GUIANE FRANZINE

BAUTRO, MAVREEN ASHLEY G.

BAYLAN, HAVEN MOLLY LOUISE C.

BAYLIN, ADRIANNE RAPHAEL C.

BAYLON, CZAR IESU WAYNE S.

BAYUCOT, RENZ BRYAN F.

BAZ, BERNIE MIGUEL V.

BAZAR, HAMZA B.

BEBELONE, REYJEE DAVE D.

BEJA, ERIK MARTIN G.

BELLEZA, TRISHA ANN R.

BENDIJO, BON JARED B.

BERAY, KRYSTEL JEAN D.

BERNALES, NINA THERESE R.

BERNASOR, CHAIM CYRIL T.

BERNASOR, EIDREF ANGELO C.

BERSOLA, JEAN DOMINIQUE B.

BIGNO, KENT LETRELL A.

BILAGANTOL, JHADALE IRISH C.

BINAYAO, TRISTAN ACE C.

BINCE, DJ RENZO EMMANUEL I.

BIOCO, RICO A.

BIONGAN, JEZRELL RYAN O.

BIRUAR, ALYANNA ASHLEY M.

BOGABONG, MOHAMMAD YASIN P.

BOMBEO, MIKAELO LORENZO F.

BONGHANOY, JOSHUA ALLEN O.

BONGOCAN, CARLOS S.

BONIEL, CRISHEAL JEAN J.

BONITA, DALE CLARENCE R.

BONITA, KIRBY F.

BOQUIA, MARY ANNE JOY G.

BOQUIA, MARY CHRISTINE JOY G.

BORJA, LORENZO LUIS G.

BORROMEO, TIMOTHY JONAH E.

BOTE, AGUSTIN MIGUEL N.

BRAGA, AUBREY MAE P.

BRAGA, KRYZL SHAYNE A.

BRAGAT, SIMON JOHN N.

BRANA, BRENNAN MARCEAN M.

BRAÑA, LORD SEBASTIAN B.

BRILLETA, CHANTALLE

BRIONES, REEF CHAZZ A.

BRIOSOS, ANGEL JUDE A.

BRITO, ANDREA MEA B.

BRUAN, STEPHANIE ABBEY D.

BUAQUINA, MARY LURAE C.

BUAYA, MARIA ELAINE GRACE A.

BUENAVISTA, ALEINA C.

BUGHAO, THERESA KAILA C.

BULANG, GLAYZELL ALTRINNA R.

BULLECER, MARIANE MARIELLE R.

BUQUIS, RYAN M.

BURAY, LAURICE MELAINE U.

BURGOS, ANDREW KYRIL B.

BURGOS, BRETT IVANNE T.

BUSA, FAITH CARMELLI R.

BUSGANO, LANZ LAWRENCE D.

BUTA, PAUL GRACERICH SHAUNLEE B.

BUZON, MARA YRECA C.

CABABAROS, JAN MILES T.

CABABARROS, EMMANUEL JR. T.

CABABARROS, HUBERT A.

CABABAT, JOSHUA M.

CABACUNGAN, MARIA MAUREEN C.

CABAGNOT, RENZ JOFFERLO L.

CABAHUG, KATE R.

CABALLERO, EXEQUIL MAY G.

CABANA, DEEMS JR. A.

CABANACAN, BLODEN WEDD S.

CABANOS, EMILOR JAMES C.

CABARABAN, MARIA KELSEY SHANE I.

CABARON, LANCE JASPER P.

CABILAN, JOYCE MARIEH B.

CABILAO, HANZ

CABRERA, JASON S.

CADIZ, JETHRO PHIL M.

CAGA, JOHN LOUIS R.

CAGABCAB, ZETHOUX MAIKA ANGELA

CAGAS, EDS NICHOLE A.

CAGASAN, EGAN GAILLE D.

CAHILES, SHANIA KATHERINE C.

CAHULOGAN, JESSA S.

CAHULOGAN, JESSICA S.

CAIÑA, IZAAK DUKE D.

CAIÑA, JOSEPH CHRISTIAN MILES E.

CAINHOG, AIKEN RAPHAEL L.

CAINOY, THRISHA ANN AURORA E.

CAJES, KAREN FAITH G.

CAJILLA, REBEKAH STAR T.

CALACA, HEDJARA M.

CALAMONGAY, PAUL ADRIAN C.

CALIBO, IRAMPEHL THESALONICA D.

CALLAO, ARTHUR DAVE B.

CALO, MALEAH AUGUSTYNE O.

CAMORA, JANN LAUR D.

CANCEKO, GREGO RAPHAEL

CANDIA, MERRIAM RIKKAMAE G.

CAÑON, KEZIA MORIAH A.

CANTULAR, MARY FAITH B.

CANUTO, ALONA MAE B.

CAPILITAN, MARC RYAN C.

CAPITAN, JOSHUA IÑIGO A.

CAPITAN, JULIANNE DENISE A.

CARACHO, JANE ARNELLE O.

CARBAJAL, FORTUNATO ALVEN T.

CARCUEVA, ISABELLA P.

CARIÑO, JHURIELLE MIKAELA B.

CARLOS, DANIJEL J.

CARNA, KENT LINARD P.

CARRILLO, HAZEL A.

CARTIN, CIARA CAMILLE L.

CASAS, MONEIA BRAE E.

CASCARA, REYNAGOLD T.

CASIANO, CHRIZYRELLEE O.

CASINILLO, ANDREA V.

CASIÑO, CHRISTIAN JAMES T.

CASIÑO, KARL CHRISTIAN J.

CASTILLO, ROMEO III G.

CASTILLO, SOPHIA EINES A.

CASTRO, ROMEO ISMAEL G.

CATALBAS, ANDREW ILLNOIS N.

CATIIL, IVAN JOHN E.

CATIPAY, BENIGNO JOHN G.

CAUMBAN, KATRINA ANGELA K.

CAYETANO, DAVID ROI C.

CAYME, MORIZEL MARIE C.

CESAR, ANDRE ELLARD T.

CEZAR, DAVID KYLE U.

CEZAR, GERICH LORRAINE O.

CHAN, AL CHRISTIAN JOY G.

CHAN, ANGELO LEANDRO B.

CHAN, DHANEANNE MARIE L.

CHAN, KENT RODEN A.

CHAVES, PATRICK ROLAND N.

CHAVEZ, LAURENT MONICA MARIE T.

CHEN, PRINCESS CHRISTINE B.

CHEN, SIMON B.

CHIO, NADINE RENEE Y.

CID, SONNET ALTHEA P.

CLARITO, KRYSCHELLE M.

CLOSAS, NINA MARIE GRACE H.

CO, JESS KYLE IAN Y.

CO, JOSH NEESON U.

COCAMAS, EMMABELLE S.

COCAMAS, PREMIER NATANIEL P.

COLUMNAS, JUSTINE KORE V.

CONDE, AUBRY GWYNETH L.

CONOL, ZACHARY JOHN R.

CONTRERAS, NICOLE MAE G.

CORNELIO, JOHN ANGELOU O.

CORNILLA, JASMIN NICOLE G.

CORNILLA, MARIEL PAULINE G.

CORPORAL, DIANA MARIE H.

CORTEJOS, FRANCHETTE MIRZI L.

CORTEZ, CAITLYNN A.

CORTEZ, KYLE JAN E.

CRISTOBAL, HARLIKA DAWN C.

CRUZ, ANGELA CELESTE T.

CRUZ, CARL LOUIE N.

CRUZ, JESSE JOSE O.

CRUZ, MA. ANNA JAN DOMINIQUE A.

CUA, ANTONIO RAPHAEL G.

CUARTERO, SHAWN RAFAEL N.

CUERQUIS, CLIFFORD CLINT J.

CUEVAS, RAFAELA DOMINIQUE Q.

CUI, ANDIE MAUREEN P.

CULANAG, MIKA ANGELU R.

CURATO, MARIELLE KYTE L.

DABA, ANDRE ROBERT L.

DABA, REUBENNE MAREUN M.

DABLIO, SHANE MYRTHEL U.

DABUET, XENA GABRIELLE L.

DACLAG, PAOLO VICTOR L.

DACOCO, ZENIELLE VANIA A.

DACUYAN, CHELSY MARIE M.

DACUYAN, JUSTIN EMMANUEL G.

DAEL, WENDY L.

DAGA, KELCY NORREEN P.

DAGALA, FULGENT

DAGARAGA, FARRAH ANGELA C.

DAGARAGA, VIENE XELO PEARL B.

DAGCUTA, RAFAEL JAMES R.

DAGONDON, ANGEL DEANIELLE R.

DAGONDON, ANGEL JANIELLE R.

DAGUMBAL, JAN LEVIN B.

DAIGDIGAN, IVY MAE L.

DAIRO, MATTHEW LOUIZ S.

DALAGUIADO, MARY CHRIS C.

DALEN, MARC M.

DALOGDOG, JOHANNES XERXES M.

DAMASCO, KAYE IVEE V.

DAMASING, MARIA PATRICIA ANGELA C.

DAMASING, MARVIE ANGELO B.

DAMOLE, KIMBERLY P.

DANDASAN, KRISHA KAYE G.

DANO, ELOISA MAY V.

DAÑO, KEILLY GRACE S.

DANUCO, AIDORY JED L.

DARAY, KRIS RAYZA E.

DATUHARON, ALBASHER Y.

DAWIS, JUSTIN CRIS M.

DAYANDAYAN, CHUBBY F.

DAYAP, SHAH JAHAN A.

DAYATA, ANNAH CARMELA C.

DAYUPAY, ANNE MARY S.

DE BELEN, EDNICE ADRIANA L.

DE CASTRO, JIM CARLO T.

DE LA ROSA, JOHN HENRY I.

DE LA TORRE, QUINT NIX ISRAEL D.

DE LEON, NEIL ROMAN H.

DE PANO, JAN BETRICE

DE TORO, JUSTINE MARIE J.

DE VERA, TIFFANY MARIE P.

DE VILLA, JOHN AGUSTIN B.

DE VILLA, TANYA IZOBEL A.

DECANO, DELNA LEIGH A.

DECANO, KENNETH IAN JULES T.

DECLARO, JOHN BEAVER P.

DEGUIT, HAZAEL WYETHW B.

DELA CRUZ, CHEYENNE GRACE C.

DELA CRUZ, PAUL RIZZI M.

DELA CRUZ, RENIER L.

DELA MANCE, WINCHE NICOLE M.

DELA PAZ, MIKE EARL G.

DELGADO, JESSICA T.

DELGADO, KENT VINCENT J.

DELOS REYES, JOHN AL JOSH O.

DELPOSO, SYLPH DEVINE M.

DEQUITO, JUMILLE DAREYLL A.

DEROGONGAN, JOHARI H.

DIAZ, CHLOE NICOLE ANGELICA W.

DIAZ, JOHN ALEXIS J.

DINGCONG, MAXINE ANDREA S.

DIRIGE, MEGAN RAPHAELA

DISOMIMBA, ASNAWI P.

DIU, LOUIS DOMINIC S.

DIZON, FIDEL MICHAEL ANGELO A.

DIZON, FIDELIS MA. ANJELIKA A.

DIZON, JULIA FRANCESCA R.

DOBLADOS, KATRINA YSABEL V.

DOLOR, DANIEL JAMES Z.

DOLORES, JOAQUIN CARLOS A.

DOLORES, KATRINA A.

DON, TRISTAN DAVE V.

DORMITORIO, DARWIN D.

DU, MATTHEW KENYON B.

DUALLO, JAPHET M.

DUAPA, JEDWIN JOSEPH M.

DUERO, KATHRYNNE G.

DUMIO, ELOISA MAE B.

DUMOTAN, CZAREYNA VICTORIA L.

DURAN, RUSTOM LOUIEGIE JR. P.

DURAY, VANN LAURENCE D.

DY, DYAN JENICA M.

DY, KATRINA BIANCA A.

DY, PATRESE ANGELA C.

EBARLE, EMMANUEL LORENZO G.

EBCAS, LARA NENOTCHKA C.

ECHEM, FATIMA GRACE C.

ECLEVIA, ANGELICA ROSE G.

EDROTE, PAOLO EMMANUEL J.

EDROZO, JOSHEL MAE C.

EDUAVE, EUNICE ROXANNE R.

EDURIA, LEANNE PATRICIA

EDURIA, LOUIZA FAYE L.

EGAR, NARFRED G.

EGUIA, CASANDRA MARIE C.

EGUIA, PATRICIA MAE B.

EGUIA, PHILLINE CLAIRE S.

EGYPTO, ROI RENCEL C.

EJEM, ESMILE DWAYNE D.

ELCARTE, EDLORD JAMES D.

ELIRON, EMELYN HANNA CHARIS B.

EMANO, FRANCO TYRONE S.

EMANO, MILLENIA MARRY H.

EMATA, MICHAELLA C.

ENAD, JACOB ALESSANDRO L.

ENDAN, ACER A.

ENGRACIA, ANDREA MAE M.

ENONG, STEPHANIE VERA G.

ERMINO, ANDREA ALEXA JOAN V.

ESCLAMADO, ENGLAND D.

ESCLETO, ISABEL FRANCHESKA A.

ESCLETO, JOAQUIN PERFECTO A.

ESCOBAR, EUNICE JANINE D.

ESCOBIDO, ELLEORA ALSILE Y.

ESGUERRA, CHRIS MARCEL Q.

ESMERALDA, BENNY JOSHUA R.

ESPAÑOLA, NELL CATHLYN U.

ESPINOSA, ADLER LANCE I.

ESPINOSA, AERL JOSHUA I.

ESPIRITU, CHRISTINE MAE L.

ESTACIO, MICHAEL FRANCIS M.

ESTAREJA, HANNIEL GRACE S.

ESTRADA, GERARD ANTHONY L.

ETOR, CYRA ANDREA A.

EUFINADO, LEO ALGERICO P.

EVANGELIO, JESSA AILAINE D.

EVANGELISTA, DANTE REY JR. L.

FABE, VLADIMIR ALFID B.

FABELLO, CAMILLE MONIQUE S.

FABELLO, LUIS C.

FABELLO, MEGAN SHANE CYLE M.

FABRE, EDGIE JERIC C.

FABREA, CYRIL JR. A.

FABRIA, KENNETH JOSHUA P.

FABRIA, NIKKO ANGELOU C.

FABROS, CARLSTON V.

FAJARDO, DENISE TAREN C.

FAJEMOLIN, MARIA FRANCHESCA LOUISE P.

FALCON, ENRICO JOSEPH R.

FARRALES, CHRISTELLE ANN G.

FELICIANO, MARIAH REEZALIE M.

FELISILDA, ANDREW JOSEPH B.

FENIZA, STELLA S.

FERNANDEZ, ROBIN J.

FLORES, MOIRA SOPHIA B.

FONTANILLA, SAM NEIL Y.

FORTEZA, FAMELA ROSE C.

FRANCIA, RAYNEIL STEFFIE N.

FRANCISCO, MICHAEL ANDRE P.

FUENTES, ABEGAIL M.

FUENTES, GRECEL D.

FUENTES, JHON ARMAND M.

FUERTES, DOMINIC AUGUSTINE A.

FULACHE, SOPHIA LOISE T.

FUNG, SEAN JEFFREY B.

FYLLINGEN, PERGENE KENNETH F.

GAABUCAYAN, GABRIELLE ANGELA R.

GABO, MATT JUSTIN E.

GABUTAN, GERICCA PAULINE K.

GACASAN, MARVIE A.

GACUS, JOJEMARIE B.

GAID, JCJAY ANTHONY R.

GALAGAR, HANNAH BEA FRANCHESCA G.

GALAM, KATE NAOMI I.

GALARRITA, KIRK ANGELO MANUEL L.

GALBAN, PRINCESS KAYE M.

GALENDEZ, STEPHEN SHEEN P.

GALGO, JANE ANTONETTE R.

GALLARDO, IERL RICHARD I.

GALLARDO, ORIEL RICKY I.

GALLERO, MAE JOY M.

GALOS, ZSANNE KARLISLE A.

GALUPO, CYRIL GABRIEL

GAMBA, CYMER JILL M.

GAMOTIN, MARC STEPHEN R.

GANAS, PRINCESS PRIVIA B.

GANZA, PRINCE MICHAEL ANGELO R.

GAPAS, JOMARTIN G.

GAPUTAN, GEE MARRIEL L.

GARA, FRITZ ROQUE B.

GARCENIEGO, CLAIRE ANGELICA U.

GARCIA, ANGELA NOELIN A.

GARCIA, ANGELU FERDINAND A.

GARCIA, HENRY SAMUEL R.

GARCIA, JOSHUA ROGER C.

GARCIA, JUAN MIGUEL R.

GARCIA, LOUIE GHYN P.

GARCIA, SHANIA D.

GAYANILO, JESSE AMIEL D.

GELANI, MARGAUX SAMANTHA D.

GELLOR, MARCO S.

GELLOR, THERESE ROSE CARMELI P.

GENTALLAN, RAPHAEL ANDRO C.

GERALDIZO, MC RHEVYN S.

GEROMO, CYNDIE MAE M.

GERONIMO, JAYMILYN S.

GERSANA, DIANNA SALVE N.

GICARAYA, TRISTAN MATTHEW G.

GIRONELLA, MARLAN JOSE JR. D.

GO, BEETHOVEN MOISES P.

GO, COLEEN CHRIS ALLANNA L.

GO, JHUDIEL GABRIEL M.

GO, JOSHUA JAMES M.

GO, MA. RESHIA MAE G.

GOCHUICO, MILES BENJIE P.

GODOY, MA. ELLIEZA G.

GOLEZ, SHENZEN P.

GONZAGA, JULIO CESAR C.

GONZALES, VICTORIA V.

GONZALEZ, IRINA ELISE C.

GOZO, BLAISE KRISTEN F.

GRAMATA, SIDNEL B.

GRANADA, BEA MELCHORA CONCEPCION V.

GRANADA, MARIA THERESA L.

GUADALQUIVER, LINDSAY TAWNYA D.

GUALBERTO, HARAN ISRAEL A.

GUALBERTO, PAMELA GRACE G.

GUANZON, FATIMA GRACE F.

GUBATON, XENNON LOUIS P.

GUDELOS, ARLYN J.

GUERTA, LYLA KATE F.

GUEVARA, JERICO JAMES S.

GUIGUE, GEERIC CHRISTI ANTHONY E.

GUINITARAN, RICHARD JR. L.

GUIPETACIO, KATHERYN T.

GUITARTE, JOAN THERESE A.

GULLEM, RAZIL J.

GULTIA, ANGELIKA MARI R.

GUMAHIN, REY JR. P.

GUMAPO, MOIRA JAERIEME G.

GUMPAL, SEIAN KYLE A.

GUPALOR, LIV JULIA A.

GURREA, GABRIELLE MARIA ALTHEA D.

GUSTILO, DARA LORRAINE D.

GUSTILO, NICOLE ANN T.

GUSTILO, PIA COLEEN D.

GUTIERREZ, SAMANTHA T.

HADJI COSAIN, ABOBACAR A.

HALASAN, ASHLEY LIENNE O.

HALIBAS, HAZEL MAE L.

HALIBAS, JAYLA HANS A.

HALIBAS, SHEIN JAY A.

HAMBALA, FRANCE ERROL S.

HAMOS, JAMRYAN T.

HAOS, GILLIAN SHELBY G.

HELBIRO, KARL JOHN P.

HEMBRADOR, JAROD JOSHUA S.

HERNANDEZ, DANIELLE G.

HERNANDEZ, DIANNE T.

HILOT, JUDE RYAN W.

HILOTIN, PAULINE MARIE C.

HINACAY, CARMELLA S.

HISHAM MOHAMMED NAGIUB, YOUSSEF

HISHAM, NOURAN P.

HORA, BLESSED HOPE S.

HSU, FRANCHIE M.

HUDAR, IVY LYKA C.

HURTADO, CYVINCE R.

IBALE, CHARISSA JOYCE DS.

IBAOC, KENNARD TROY P.

IBAOC, TRISTAN FRECH P.

IBARRA, SAMANTHA NICOLE

ICONG, JEMARI CARLO Y.

ICONG, LOUISE MICHAEL A.

IDUSMA, ABEL JR. C.

IDUSMA, ARIELLE C.

IGNACIO, LANCE M.

ILAGAN, KYLE CHRISTIAN P.

ILISAN, IREMARL B.

ILLANA, DAVE M.

ILLANA, NESTOR JANRIE A.

ILLANA, WILLIAM M.

ILOGON, MICHAELANGELO R.

INDINO, YUPERT LANCE B.

IÑIGO, JASMIN JEAN A.

IÑIGO, JONAS JOHN A.

INOCIAN, GWEN ANDREA M.

INOVERO, CRYZEL B.

INSON, DANIEL EZEKIEL A.

INTOL, ANGELU RANE B.

INTONG, KARA ANGELA B.

ISABELA, KIMBERLY U.

ITCHON, CHRISTINE BEATRICE B.

IYOG, PATRICIA KAYE R.

JABAR, TRISHA A.

JABONGGA, RAFHAEL L.

JACOBO, JAN ARIANNE A.

JACUTIN, JC EMMANUEL B.

JAMERO, LORENZO R.

JANDOC, REGINA JOY L.

JANGAO, DANA TRINITY A.

JAPOS, SOPHIA ALESSANDRA E.

JARALES, CHRISTIAN C.

JARAULA, ROGEMAR C.

JAUCULAN, CHARYLL BRIGETTE G.

JAVIER, CHLOIE NICOLE

JAVIER, HAZELLE ANDREA O.

JAVIER, RUSSELL VINCENT T.

JOSEPH, MIKAELA

JOSUE, BO ANDRIK O.

JOTE, KYLA MARIZ S.

JOTOJOT, CHRISTINE ROSE B.

JUAN, FLORENCIO MIGUEL B.

JUANEZA, DELTA

JUMADLA, ANGELIC MAE P.

JUMALON, GEMWEL MARIEL J.

JUNIO, JOAN F.

JURADO, GRACIA MARIE A.

JUSOY, SHELAINE MAE O.

JUSTINIANO, JULIANNE MICA M.

KAAMIÑO, ANDRE A.

KAAMIÑO, JASON JOEL M.

KENG, SHEBA L.

KHO, PEACHY MAUREEN B.

KHU, CHRISTIAN ERIC M.

KHU, HAESYL ANNE A.

KIONISALA, JILLIAN KAY R.

LABIANO, JURENE C.

LABININAY, ANGELIKA ICE

LABIS, ALIKAH ZOE E.

LABIS, IRISH JEAN T.

LABIS, PRINCESS IMEE ALLIAH F.

LABITAD, CAMILLE JOY G.

LABITAD, GERALD ANDREW P.

LABRA, JOVE BENIDINE O.

LACANDULA, JULIUS CEASAR L.

LACARAN, LADY DIANE M.

LACBAIN, MARCEL JOSHUA O.

LACSON, LAILA JEAN U.

LADERA, REX NEIL A.

LADRA, VANESSA IVY MARIE L.

LAGANSON, GABRIEL RHEY P.

LAGBAS, CARLOMAGNO AIDAN M.

LAGBAS, HALSEYLE Z.

LAGROMA, ANGELA G.

LAGUA, JUSTINE TROY B.

LAGUDA, SOPHIA NICOLE G.

LAGUE, LEON NEIL ANTHONY L.

LAGUMBAY, VINCE STEPHEN B.

LAGURA, MARIA EEZA DANICA T.

LAI, MARIELLA CARNELLI

LAIDA, REA IRISH JANE P.

LALANTO, KHALIL ZACHARY E.

LAM, RYAN KENDRICK Y.

LAMBATAN, JOHN RENVIEL P.

LAO, PHILIPPE HIAN A.

LAPECIROS, CHRISTIAN EJ P.

LAPUT, SHAN DARYL M.

LARGO, KATE ANGEL LEIGH T.

LAROGA, JOSEPH CARL LOUIS B.

LAROT, HAILEY MONIQUE

LASALA, CHESCA REI P.

LASTA, ANDRE GABRIEL C.

LASTIMA, SHEINA LOUISSE M.

LASTIMOSO, SAM JERRICK R.

LAWAN, EDCEL BENZ R.

LAZARTE, MARK ARMEL M.

LAZO, RAYMUND ANTHONY E.

LEDON, PAMELA AMOR C.

LEE, JISU

LEE, YUJIN

LEE, ZYBIL RAISSA LOIS A.

LENDIO, MIGUEL B.

LEONAR, KIM Y.

LEONERO, JANNE GAYLE D.

LEQUIGAN, JAYVEE C.

LIBAGO, JAMES B.

LIBOT, EFREN JEF O.

LICKIAYO, JOEL ROY II T.

LIM, ANNA PROFETISSA

LIM, EUREKA JOY R.

LIM, JEKY JUDIEL RAIN A.

LIM, LANCE JORDAN D.

LIM, MARIAN MICOLE T.

LIM, RYLAN KENSHI W.

LIONG, GENE ANTHONY S.

LITUAÑAS, KYLE KLAUSE M.

LIWANAG, JORELLA I.

LLAMAS, REY CHRISTIAN C.

LLANES, LOUIS ANTONIO C.

LLESIS, PAUL JR. S.

LLOSA, CHARLETON DUNN L.

LOMOYA, YVES JOY W.

LONGASA, MARY CHRISTINE ILOJE B.

LONGGOS, LLANI D.

LOPOS, LAUREENCE G.

LORONO, JESSA I.

LUCEÑARA, WARREN L.

LUCMAN, NUR MOHAMMAD G.

LUGTU, CHRISTIAN JOSHUA L.

LUI, JAY PHILBERT C.

LUI, JUNE PAULINE C.

LUI, KATRINA JERICA C.

LUMAGBAS, CHRISTINA MARIE L.

LUMAGSAO, NOVA MARIZ A.

LUMANTAS, DANIEL DALE G.

LUMEN, RYAN H.

LUMOYOD, JOHVANIE EMMANUEL G.

LUNA, ELIJAH PAUL L.

LUSABIA, DONNA CZALEA S.

LUSTRE, ALAIN JOSEPH A.

LUSTRE, BRYAN JR. S.

MAANDIG, ELIZUR IV M.

MAANDIG, GABRIELLE LOUISSE A.

MAANDIG, PATRICIA A.

MAANDIG, SHANE R.

MABATID, AIMEE CELESTE P.

MABAYLAN, MIA JEWELA I.

MABAYO, JERUH B.

MABELIN, ALYANNAH B.

MABELIN, APPLE MILLENN B.

MABIDA, MARY VERG E.

MACADATO, FARHAN Y.

MACAPIL, KHRISTELLE IZY

MACARAMBON, AL-MHALIKA M.

MACARANAS, GIL JEAN V.

MACARAYO, MEA PEACHY A.

MACAS, NICOLE KESARE O.

MACHADO, RHYS IFANS XEFFANIAH L.

MACION, KIM NICHOLE L.

MACKINNON, ALLYSSA CIZ MAE C.

MACKUN, DYLAN JONAH T.

MACOY, NICOLO NATHAN O.

MACUA, RYAH RYLL Q.

MADARANG, ANDREI LUKE T.

MADRIAGA, REINE JULIA S.

MADROÑAL, CLAUDIA ISHBEL L.

MAGALLANES, RALPH ERNEST E.

MAGALLON, ALJANE MARIE

MAGALLON, RENE VAL L.

MAGDALAN, RENE ANGEL T.

MAGHANOY, FRANCIS LOURENZE B.

MAGHANOY, MARIA BEATRICE M.

MAGHIRANG, ARIANNE E.

MAGLANGIT, ANGELA LOISSE E.

MAGLANGIT, ELLRIC JOSEPH T.

MAGLINAO, DEAN CASSIUS RYANNE R.

MAGLUNSOD, RHEIGE CASSANDRA S.

MAGNANAO, JELLY JUNE MARIE R.

MAGTO, ISAIAH LUIBEN A.

MAGTO, PEARLY CLAIRE A.

MAHILUM, EDJ ELSBETH B.

MAHISTRADO, JOHN DAVID A.

MAJOMOT, ANGELA LOUISSE M.

MAKILING, JULIUS CZAR

MALADE, CARLO O.

MALAGAR, ROSTHEL JOHN HARRY

MALAGUM, SANNY JR. D.

MALAZARTE, DANICA A.

MALIGRO, TATIANA L.

MALLORCA, KEZIAH LOUCILLE P.

MANGOTARA, JUNAID A.

MANGUBAT, TRISHA MARIE M.

MANGURUN, SITTY MALIHA B.

MANSEGUIAO, MA. LYRA ANGELA M.

MANUBAG, ANGEMEL E.

MANUEL, REBELLE M.

MANUEL, ROBELYN D.

MANUEL, ROMULUS REMUS M.

MANULAT, CESTEEH LOU G.

MAPANO, VIDA LOREN L.

MARBAS, SOLEIL LOUISE L.

MARBAS, ZIZI MARIE L.

MARBELLA, MARIANO PONCE B.

MARMITO, MARY DIANNE

MARQUEZ, KATHLEEN S.

MARTEL, DEANNE JEL M.

MARUHOM, MOHAMMAD NOWAISER A.

MASUCOL, SAIRYL MAE G.

MATALINES, KRYSHA JULIANNE C.

MATEO, BEA ELLAINE ESPERANZA C.

MATIAS, ANGELIE F.

MAYOL, JHAZZY ANGELIQUE RIBBONETTE

MEDINA, JERICHA RUELLE V.

MEDRANO, MAIA FRANCES F.

MELLOMIDA, LARA FATIMA G.

MENCHAVEZ, YNNO FRANCIS C.

MENDEZ, JAIRA EMMARINA P.

MENDEZ, NESSAH MARIE B.

MERIDA, JAN ERIKA A.

MICABALO, ALAIZA GRACE C.

MILA, JERALD A.

MIÑOZA, BRIAN KYLE N.

MIPANGA, SITTIE SONIA L.

MIRA, KAYCE XYZA M.

MISBAK, SOHAYA Y.

MISTULA, NICOLE P.

MOJICA, SHANICE GABRIELLE

MONCADA, SHERWIN JR. P.

MONCAY, BEETCHE ANN C.

MONSANTO, LORENZO RUEL J.

MONTANO, JERIAH EPHRAIM P.

MONTEBON, SHARRA L.

MONTECILLO, JOSHUEL NAJMY M.

MONTECILLO, SHEN MARI M.

MONTEJO, QUEENNIE LYN Q.

MONTESINES, ANN MARIELLE B.

MONTESINES, PAOLO JAMES B.

MONTIMOR, OSHEIN P.

MONTON, MARY JOHN C.

MOORJANI, SHANKAR B.

MORALDE, JAMES LIONEL B.

MORALES, KAYE S.

MORDENO, MADELEINE G.

MORENO, PHILENE R.

MOSQUITO, MARY GRACE L.

MOTOL, GLENN LUTHER R.

MOXCIR, HUSSEIN F.

MULAWAN, JULIANE CLAIRE S.

MUÑASQUE, AXLE RASHEED A.

MUNDER, OMAIRA NASRA D.

MUTI, NAJIB M.

MUTIA, MURPHY AUGUSTINE A.

NACALABAN, MARC ANGELO C.

NACES, CARREN EURICA R.

NAGAC, CHARISSA D.

NAGAC, MONICA D.

NAGUICNIC, RHOSELLIE M.

NAGUITA, JIANNE CAMILLE W.

NAHOS, PRINCESS KATE LOUISSE S.

NALDOZA, ROMINNA GABRIELLE D.

NALE, KIM LIAM ANDRE C.

NAMBATAC, KENNETH C.

NAMOC, AIMIE JEAN T.

NARAVAL, BENJ CHRISTOPHER D.

NASOL, MIKHAEL LUCAS L.

NASOL, PETE LEMUEL L.

NATAN, NIKKA MAE L.

NATINDIM, DANICA G.

NATINDIM, ELOUISE MARIE Z.

NAVALES, TONYLYN L.

NAVARRO, JAN MURIEL M.

NAVARRO, KAYE DENISE A.

NAVARRO, NEN MANDY L.

NAYAL, KAYLE ERIKA SHAYNE P.

NAYBE, VANESSA MAE C.

NAZARENO, ADRIAN ALVINSON B.

NEMENZO, HANNAH ANDREA A.

NEMENZO, KATE CONRAH N.

NERI, ANTONIO LOUIS R.

NERI, CHRISTIAN B.

NERY, ISIDORE JOHN PAULO IV C.

NERY, MARIA ANDREA M.

NG, ILLANA AUDREY B.

NGASO, ESTELLE MAE A.

NGO, LINDSAY MARIE U.

NIEZ, CLAIRE NEPAY N.

NIODA, ALESSANDRO KENNZ

NOBLE, CARLOS C.

NOOR, HAZAN JAMAIL II M.

NUEVO, LEIKA MEA A.

NULO, SHIER DEAN M.

NUNAG, ANDRE ANTHONY N.

OBEDENCIO, ELBRENT PAUL M.

OBLINA, CLARICE MAY C.

OBSIANA, MIHAILY DREW G.

OBSINA, ANGELA MARIZ M.

OBSIOMA, MARNIE BEA R.

OCAMPO, CIELEN ANN A.

OCAMPO, MAVERICK C.

OCCEÑA, MADELENE AZE

OCERO, ORCAHNE GEOFFARLNA N.

OCFEMIA, TERESA VIOLETA T.

OCHAVILLO, RONN GIL B.

OCLARIT, KATRINA S.

ODCHIGUE, COLEEN A.

OLAER, BERNADETTE C.

OLANGO, PAOLO JOSHUA B.

OLAY, BERNICE MA. FRANCHESKA M.

OLIVAR, KATE ANN LOUISSE P.

OLIVEROS, ANDREA SELENE P.

OLVIDO, CHRIST DAVE C.

OMANDAM, NEIL ALBERN U.

OMPOC, RONIN JAMES B.

ONDAP, MATT ANDERSON G.

ONDONG, KRISTEL LOUISE T.

ONG, JOHN ALEXANDER S.

ONGSOYCO, MARY FERN U.

ONTOY, HARL CHEEZEE B.

OPALLA, JOHPIT VINCENT R.

ORAN, IVAN LOGENCITO C.

ORCULLO, GEREL ANGELA S.

ORENCIA, KAYLA ALTHEA S.

ORIO, CHARLES LOUIS G.

ORITO, OLIVER O.

OROPILLA, REY JOSEPH A.

ORTEGA, DANICA CHARISSE S.

ORTEGA, MICHELLE M.

ORTIGOZA, THEA MADELEINE ELOUISSE D.

ORTIZ, ISABELLA ANNE M.

OTACAN, PATRICIA JUNE M.

PAASA, JENNY MAE

PAAYAS, EMMANUELLE M.

PABALATE, ACE DOMINICK D.

PABATAO, ELISSA JANE M.

PABATAO, JENNIFER MARIE C.

PABATE, SHENNA MAE M.

PABILLARAN, DENNISE JOHNFLED O.

PABILLON, ISAIAH ANDRE N.

PABILONA, ERICKA LOUISSE G.

PACAMALAN, JOSINI ANNE P.

PACAMO, LARISA ANNE O.

PACANA, AARON MILES C.

PACANUT, JERELE RYANNE A.

PACE, HERRICK M.

PACTURAN, CZARINA JANE A.

PACUDAN, GWEN STEPHANY S.

PADERANGA, KENJI ANGEL MATTHEW L.

PADIGOS, KRIZHA ANNE F.

PAGTALUNAN, RESHELL MYRENE M.

PAISO, KYLE BRIT B.

PAJO, AIYANNA YSABELLA O.

PAJO, PRINCE REYNER Y.

PALACIO, RODJ RONIEL S.

PALAJOREN, TRACY MAY A.

PALASAN, RIKKA JELLEANNA S.

PALER, GWYNETH YOBHEL DI P.

PALLARES, MARIA PATRICIA T.

PALMA, ALEXANDREA A.

PALMA, MARGAUX A.

PAMISA, JULES B.

PAÑA, LADY LOU ALYNNE M.

PANAGSAGAN, JERICO B.

PANANDIGAN, RAPHAEL RYAN G.

PANANDIGAN, ROECHELLE JAY

PANGANDAMAN, ANGELO MIKHAIL B.

PANGANIBAN, NEILCHLOE C.

PANONDIONGAN, FAIZOCOR M.

PANTE, CHRYSTAL JANE G.

PAQUIT, KIARA ALLYSSA G.

PARAISO, SHEKINAH NIÑA R.

PARALUMAN, MELJOHN REY G.

PAREDES, GIANCARLO S.

PAREJA, MICHAELA MARIE S.

PARREL, NICK IAN M.

PARREÑO, KATE GWYNETH R.

PASION, JANINE ANDREA T.

PATES, TRISHA M.

PATRIANA, JAN ROER P.

PAYLA, FATIMA ALTHEA A.

PAYOT, CHRISTY ALAIN P.

PAYOT, CZARENA YSABELLE A.

PAYUMO, JEASMINE ANDREA T.

PEDUCHE, GERALD G.

PELAEZ, YLAEZZA MARI J.

PELAGIO, THEREZE BERNADETTE P.

PELIGRINO, ALEXANDRA GABRIEL S.

PELIGRINO, JULIANA ISABEL S.

PEÑAFLOR, THALIA HAZEL BELLE R.

PEÑAFLOR, VAN RENSSEALER A.

PEÑARANDA, JESSICA NOELLE R.

PENASO, CHELSEA S.

PEQUIRO, KC ADRIAN C.

PEQUIRO, KEN ADRIAN C.

PERAS, LYNYRD T.

PEREZ, MIGUEL ADRIANE A.

PEREZ, PAOLO CHRISTIAN VAN G.

PHUNG, CARLO L.

PIATOR, MARK GERRY G.

PICAR, JUSTINE LAUREN L.

PICUT, MILE DAWN G.

PIENCENAVES, KURT JULLIAN M.

PIMENTEL, ROLDAN CESAR JOSEPH II E.

PINZON, CEDRIC JUDE T.

PISCOS, CLAIRE HAZEL S.

PLANTAS, VANNELLE FAITH M.

PLAZA, CAEZAR JAN K.

PO, THERESE MARIE P.

POBRE, BIANCA CECILIA S.

POCONG, PRINCESS MARY EDJULIE T.

POLANGI, SHAMARA A.

PONCE, AKIN G.

PONCE, JASRY AMANDA E.

PONG, GUIAN GRACE L.

PONGASE, RENZ NIÑO E.

PORRAS, DANNY JEFF C.

PORRAS, GWYNETH GRACE C.

PUGOY, MATHEA V.

QUEROL, GLESIELE MAYE C.

QUIDET, MAICA NICHOLE C.

QUIJANO, ANDREA D.

QUILAB, ALEXANDRINA E.

QUIMBO, MIGUEL LUIS F.

QUINIO, JEROME EMMANUEL D.

QUINTIL, JUNE ANTHONY M.

RABADON, JOSE DOMINIQUE E.

RABANES, NIA ENRILLE R.

RADIAGANDING, JUMAISAH P.

RADIAGANDING, JUNISAH P.

RAFISURA, JETSY V.

RAFLORES, ELLA THERESE R.

RAFLORES, ROMAN IVAN R.

RAGURO, VINCE RAE E.

RAJPUT, SUNDER SINGH C.

RAMIRO, BLUES AUGUSTINE B.

RAMOS, KURT ANTHONY S.

RANAN, NNYL S.

RANIDO, JERSY PAULINE A.

RANILE, CHRISTYL SHANNE F.

RANOA, CHRISTINE MARIELLE V.

RAÑOA, JANINE MAE B.

RAÑOA, MARIA ELOISA B.

RAPER, JOHN RICHE

RAPIS, CLEOFE ANDREA W.

RATILLA, JESZE ROLEX K.

RATUNIL, GERARD MARTIN C.

RAUT, FEONA MARION L.

RAVIDAS, ALYSSA ASHLEY R.

RAZON, ANDREA JILL R.

REBOJO, GENE MANUEL T.

REDONDO, OHRVILLE JESS C.

REGENCIA, KARLYLE MAXEEN M.

REMOLE, KHRISNA MAE D.

REONAL, KRYSLIE S.

REPOLIDO, HAZEL DANE R.

REQUERME, ALDRICH LLOYD R.

REQUIERME, AUBREY CLAIRE L.

RESOSO, JESSE BERNARD III M.

RETUERTO, CHASTAIN ANNIKA D.

REYES, DANNICA MYLES S.

REYES, SIDNEY C.

RIVERA, CHRISTINE ABIGAIL D.

ROA, DANA MIKAELA R.

ROA, FRANCINE CAMERON N.

ROA, JOACHYM JOSEPH T.

ROA, MA. BEATRIZ Q.

ROA, MA. MICHAELA Q.

ROBAS, PAULA BIANCA C.

RODRIGUEZ, ANDREW VINCE D.

ROMOROSA, CESAR III C.

ROSALES, WADE MONTGOMERY S.

ROSLINDA, RITCHEL LOU V.

ROXAS, ERYKA THELLINE O.

ROXAS, INDIRA N.R.G. T.

ROXAS, REXEL R.

RUBRICA, CLIENT ANTHONY R.

RUBRICA, YVONNE L.

RUDINAS, CHRISTINE MARIE P.

RUIZ, MARIA SOPHIA LOREN

SAA, MARY DANIELLE F.

SABANAL, THEODOR WALFRED G.

SABELLANO, ABIGAIL Y.

SABELLINA, CAREY MAE A.

SABIDO, REY ANGELICA D.

SABIO, JEFERSON M.

SABLAON, MARY DEXIE FEBS L.

SABURAO, JOSHUASTRILLE V.

SACAY, JEMINA ANDREA O.

SAGETARIOS, DONNA MAE L.

SAGRADO, SHERYLL ANNE A.

SAJONIA, CHRISTINE SHANE

SAJULGA, CHARLES ULRICK K.

SAJULLA, GABRIELLE ANGELA M.

SALAAN, NERISSA G.

SALADA, JAN REANA E.

SALADO, MARY CELESTIE U.

SALARDA, NEL STEFFI M.

SALARZA, PATRICIA ALEXIS V.

SALAUM, MIKAELA GABRIELLE F.

SALCEDO, ANNA PATRICIA D.

SALCEDO, CLARE PATRICE S.

SALCEDO, JOELLIANE FAYE E.

SALCEDO, LORENZ GENE Y.

SALCEDO, TRIYA KISHA S.

SALCEDO, VINCENT R.

SALDUA, LAWRENCE D.

SALGADOS, PETER GABRIEL B.

SALIDO, REMIGRACE NICOLE L.

SALIDO, THERESE NICOLYNE L.

SALIH, KAPLAN B.

SALINDATO, SHANDEE

SALINGAY, WILLIAM REX JR. B.

SALINO, BEANNE WIL ANGELO L.

SALISE, JEEL LORAINE L.

SALOMON, JOHN IRIANE KRISTIANE Y.

SALUBRE, MITZMAEL MARTIN M.

SALVACION, JHUSTINE J.

SAMSON, EUGENE JOHN B.

SAN BUENAVENTURA, ALICIA LOUISE R.

SANCHEZ, CARLOS JAKE IV C.

SANCHEZ, SAMSON JOSE JR. G.

SANI, AMERAISAH S.

SANI, JAMAL B.

SANORJO, KIERSTIN JEAN R.

SANTANDER, AILREG FEMIELLE P.

SANTIZAS, NORINA ROSCE V.

SANTOS, KIM BRYAN G.

SANTOS, LA REINA EUNICE M.

SAPIO, KURT NECO T.

SARCOL, KENT JOSHUA A.

SARMIENTO, FRANZ EMMANUEL M.

SARMIENTO, PATRICK T.

SARMIENTO, SHINED KAE B.

SATORRE, AVEGAIL R.

SAUMAT, JHANILLA T.

SAYSON, PETE APOLLO C.

SCHUG, SARA INGRID P.

SEGUIBAN, XIAN KENT B.

SELARAS, NIÑA M.

SENDAD, ALOYSIUS HASHEEM A.

SENO, CHRISTALLE BEATRIZ N.

SERIÑA, VINCENT YURI P.

SERRA, GLYZA MAE A.

SETIER, ANGEL JOY TANYA M.

SEVILLA, HANNAH JANINE G.

SEVILLANO, ANNA JANIKKA L.

SHERRY, GINA MARIE P.

SIA, JASON JOHN H.

SIAO, DYLAN BENJAMIN G.

SICAG, AMER HAMZA D.

SIGUIENTE, ANDREA GAIL F.

SILVESTRE, MATTHEW KYLE S.

SIM, ALYN MAE C.

SIMENE, SEAN EDMARCIL B.

SIMON, MARIA ANGELICA C.

SINADJAN, DAVID FRANKLIN R.

SINATO, RAFAEL J.

SINDOL, PAMELA KRISTEL S.

SINGCOL, JIO KENT G.

SINGSING, CHRISTIAN TROY G.

SINGSON, ZASKIA VIOL A.

SOCORIN, ANEBEL MAE B.

SOGOC, KASMIN KLEE P.

SOLIVA, YALANY ANGELA C.

SOMIDO, STEPHEN LOUIS L.

SONGCO, KASSANDRA BEATRIX M.

SORIA, DAN JEFFERSON T.

SORIA, DANICA JEN T.

SORIA, RACHELLE JOY M.

SORIANO, FEONA CARLYLE M.

SORIANO, MYLA JENYLLE G.

SOTTO, DANIEL ANDRE F.

STA. TERESA, JAZZEL ZAIRELLE R.

SUAREZ, ELIJAH NIKK CHLOE S.

SUAREZ, LEE RIANE R.

SUAREZ, NEIL DAVE C.

SUGUILON, AURA VANESSA B.

SULAY, FREGILU M.

SULAY, GIFREY JOHN M.

SULIT, BRITTNEE ALLISON D.

SUMABONG, NIKKI ANNE M.

SUMAMPONG, ELLA MARIE F.

SUMICAD, GIA

SUMONDONG, PATRIZ ANNE F.

SUN, GILLIAN MARIE A.

SUNDO, CHARLES JEFFREY O.

SUNDO, CRAIG C.

SUPERALES, CEJAY D.

SUSUSCO, MARK STEPHEN S.

SY PIECCO, GABE ALLEN B.

SY, KIMBERLY B.

SY, LEANNE COURTNEY V.

TABAMO, CLIVE MIKAELLE C.

TABAN, JAN ERNEST GIORGIO N.

TABOR, SHANA LEIGH F.

TACANDONG, LEW CARYNN

TACANG, CLAIRE FAYE D.

TACULAYAN, JOSE IGNACIO S.

TACULAYAN, JUAN CARLOS S.

TAGAB, HANS RAPHAEL C.

TAGALOG, DAMZEL B.

TAGAPULOT, MICHAELA GABRIELLE E.

TAGLE, ROBIN NICOLO L.

TALAMPAS, JOSEPH JUDE I.

TALON, SITTIE JOHANNAH D.

TAMALA, PETER BENEDICT V.

TAMAYO, CHRISTIAN MAE T.

TAMAYO, KRISLYN JOY C.

TAMBELING, XAVIER B.

TAMOZA, ALMIRA E.

TAMPUS, CAMILLE SOPHIA M.

TAMPUS, EMMANUELLE RAE S.

TAN, AISHA JASMINE C.

TAN, CHARLYZ KATE M.

TAN, GWYNTH ANDREA M.

TAN, JEN BETRINA G.

TAN, JULIAN CLEMENT M.

TAN, LISA MCVEY T.

TAN, LLOYDEN ADONNIS L.

TAN, MARGARETTE MAE N.

TAN, PATRICIA MAE D.

TAN, TIMOTHY Z.

TAÑAJURA, PATRICK A.

TANGCALAGAN, GIL III S.

TANUDTANUD, GLAIZA IRYN F.

TAPING, AIAME MARIE L.

TAPONGOT, JAZZY JANE F.

TAPULGO, YANCE NOEL O.

TAPUNGOT, NOREEN REI N.

TAPUNGOT, REX JOHN N.

TARIFE, RHEA MARIE A.

TEDLOS, HONEY KATHRYN B.

TEMPLE, SEAN MARY M.

TENESTRANTE, HYRRA BELL K.

TEOPE, RALPH JOSE T.

TERO, CELES PATRICIA A.

TIDADUL, PRINCE JAY LAND A.

TIMBAL, DARYL JAY P.

TINONGA, LEO MIGUEL T.

TIO, JOSHUA ALLEN A.

TIOTANGCO, ALENRY P.

TITO, VAN ANDREA EMMANUELE B.

TIU, KEISHA JOYCE L.

TIU, RAE JZAÑA L.

TOLENTINO, JOSE MIGUEL N.

TOLINERO, WILL PETER A.

TOLOD, DAPHNE LOU L.

TORRALBA, CHESKA ANTONETT S.

TORRES, PAUL RITZEN S.

TORRES, TISHA MAY R.

TRAIFALGAR, MARK JASON S.

TRAJANO, KHENT BRIAN C.

TRAVILLA, NIEL LOUIS KLEINBERG V.

TUBAL, STRAUS KARL A.

TUBAON, NORMIN GEM U.

TUMANDA, ROWELLA MARIE D.

TUMASIS, ALRONNE GABRIEL R.

TUPAZ, MARIA HANNAH P.

TUPOS, MAE P.

TUTING, JAN ELLEON G.

TY, NICOLE JOYCE U.

UBAYUBAY, TRIZZIA ROZ

UCHIDA, ZYRLE NIKKO B.

UMAS-AS, HAREL EMMANUEL C.

UNSAY, FERNAN U.

UROT, MA. SAMANTHA RAE G.

UY, EMIL IAN M.

UY, JOSEPH RAPHAEL B.

UY, TARA KYLE G.

UYGUANGCO, ENRICO RAPHAEL P.

UYGUANGCO, FRANCIS KING C.

VACALARES, APRIL MAE G.

VACALARES, MAIKA LOUISSE Y.

VALBUENA, LEILANI LIANA Y.

VALDEHUEZA, JUSTIN S.

VALENCIA, AARON MARR G.

VALENCIA, SEAN PHILLIPP C.

VALIENTE, ANNA KEZIAH U.

VALLEDOR, ANDREI RAFAEL P.

VALLEDOR, BLANCA LOUISE V.

VAMENTA, PETE JEANRIE G.

VAMENTA, PETE RYAVEN G.

VASQUEZ, CHRISTOPHER LAMBERT R.

VELASCO, SAMANTHA RUTH ANNE

VENTURA, ARNIELA MILL S.

VERENDIA, MARIA ANGELA C.

VERGARA, JOHN EDWARDS M.

VERGARA, RENE JR. A.

VERGEIRE, MICHOLE MARIE T.

VIERNES, JULES GERALD JAMES G.

VILLA, RODALIZA TAMELA P.

VILLAHERMOSA, DYMPHIE AMOR L.

VILLANOY, GREGORY PAUL V.

VILLANUEVA, RUSEANNE CYNDI C.

VILLARANDA, ANA KATRINA C.

VILLAROYA, BIANCA RAE P.

VILLEGAS, ANGELICA ROSE S.

VILORIA, DOREEN GWENYTH M.

VINAN, AERA AGNES M.

VIRTUDAZO, ZELLYN MAE N.

VIRTUDES, GELENE

VITOR, LOUISE COLEEN T.

VIUDOR, EVE KATHLYNN L.

WABAN, JAFF BEDE ALPHONSUS F.

WAGA, ANNA LOURDES B.

WAGA, DYXIE JOYCE B.

WALAG, BREAN MEL A.

WAMINAL, SOFIA G.

WONG, FRANCIS PAOLO R.

WONG, VINCENT PETER L.

YAÑEZ, MIGUEL BERNABE T.

YAÑEZ, NIÑO ANTONIO T.

YANEZ, RALPH LAWRENCE D.

YAP, DIANA ROSE A.

YAP, JOAN MAREE D.

YAP, MARIA ANGELICA P.

YAP, NOLY JAN P.

YASAY, GYRISH STEPHANIE C.

YASAY, KORINNE ANDREA P.

YATAN, NECKY SAIRAH L.

YBAÑEZ, CHRISTIAN SANTE D.

YBAÑEZ, JOHANNA ALYSSA D.

YBAÑEZ, LANCE C.

YEMA, SUZFINZI RAFFAELLO Q.

YSULAN, RAY CHRISTIAN V.

YU, EUNICE MARIE M.

YULO, EA ELEANOR P.

YULO, SHANIA RENEE R.

ZURITA, LADEANE ONEAL K.

ABAD, AZELLEA MARIE E.

ABAD, CHRISTINE M.

ABAN, KEISHE JAN T.

ABAO, ERNIE JR. F.

ABAO, JEANELLE MIER G.

ABAO, MARY PAZ T.

ABARRIENTOS, SHERRIZAH T.

ABAS, AKIMA TERESA M.

ABAS, LORDKYLE ANTHONY M.

ABAS, SOFIA CLARICE M.

ABATO, JANICE E.

ABATON, MARIELLE E.

ABBU, LYTON REED P.

ABCEDE, CHRISTINE JOY V.

ABDENSA, HAFSA M.

ABDILLAH, AMALHAYA A.

ABDULHAMID, AHMAD B.

ABDULJABBAR, JEHAN A.

ABDULJALIL, WAFAH B.

ABDULLAH, ABDUL WALI M.

ABDULLAH, HABARRE A.

ABDULLAH, OMNIA M.

ABDULMALIC, HANZALA B.

ABDULMOHAYMEN, FATMAH HAIRAH S.

ABDULNASSER, PRINCESS NAJMAH B.

ABDULZAMAD, FATIMA ZAYNAB N.

ABEJO, CHARLIE A.

ABEJO, VERONIQUE D.

ABELLANOSA, ERI MILCAH LOUISE T.

ABELLON, LORRAINE ANN T.

ABOC, JARVY JANE S.

ABOC, MARIE ANTOINETTE C.

ABOCEJO, KIER JAY S.

ABOG, ROSE MARIE N.

ABORIDO, KATHRYN ANGELIC P.

ABRAGAN, JUN CARLO L.

ABRAGAN, ZHARMELLE D.

ABREGANA, KIRK JOHN A.

ABRIOL, KRIZA MAE B.

ABROGAR, KATE HONEY P.

ABROGUEÑA, GRACELLE ROSE P.

ABUBACAR, SITTIE AYNNA MALEHA S.

ABUCAY, WILLIAM ANGELO C.

ABUEVA, ANTONIET

ABULKHAIR, JAYDAH A.

ABUNDA, JUSTIN

ABUZO, STEPHEN A.

ACA, BULAWAN O.

ACAC, LANCE ALISTAIR G.

ACAIN, EMMANUEL JR. B.

ACAS, LEAH BELLE S.

ACERA, PAULENE AISLE HYACINTH G.

ACERA, REA FRANCE C.

ACERO, ARIANNE LEAH P.

ACERO, SHEENA P.

ACHAS, SHEKINAH RIO C.

ACIBO, FARAH MAE O.

ACOBO, ARIAN FAITH M.

ACOSTA, BEATRICE NADINE S.

ACOSTA, RAFAEL BERNARDO S.

ACRAMAN, ALMERAH B.

ACRAMAN, MOHAMMAD TAREKH M.

ACTUB, PRECIOUS MELLIEN S.

ACUPAN, PEARLNEZ JANE MAYLLINE B.

ADECER, GHENGIS REX A.

ADIONG, ANNA SOHAYA A.

ADOMPING, BASMAH A.

ADRAN, JAY RUTLEDGE M.

ADVINCULA, KIM RYAN R.

AGAN, AUDREY GAILLE L.

AGANAP, ROLAND KYLE N.

AGAPIA, KEZIAH CHELSEA S.

AGBANNAOAG, NESTLEE JOY L.

AGCOPRA, JENNICA L.

AGEAS, CHENEL TRIXIE C.

AGGARAO, KALEEL D.

AGIR, HANNAH ELISHA T.

AGLEGAR, SALUSTIAN CHARL B.

AGNAS, MA. ALEXANDRA S.

AGNE, ARIANNE GAILE G.

AGOL, KRISTEL ANN G.

AGUAM, HASHREINE FAISAH T.

AGUILAR, GWYNETH JOAN T.

AGUILOS, NICHOLAS ZEAM ACE M.

AGUIMAN, JAN VIENA MARIE E.

AGUIMAN, JOMART T.

AGUSTIN, JED KEZIAH U.

AHMAD, HAMZA M.

AJO, ARNICA CLYDE B.

AKIATAN, KENT JOSHUA C.

AKUT, HANNAH ISABELA Q.

ALA, NORAISA M.

ALARCON, ELMER KEANNU C.

ALAUYA, MOHAMMAD ISAH M.

ALAUYA, SAADUDDIN A.

ALAWADDIN, LORAINE O.

ALAWI, MOHAMMAD YUSOPH Y.

ALAY, APRIL ROSE A.

ALBACITE, GABRIEL R.

ALBASIN, MARLEY C.

ALBATERA, CZALEREIGN JOICE G.

ALBISO, DIANE MARIE D.

ALBISO, TRISHA MAE B.

ALBURO, ALPHEA LEVYNELLE L.

ALBURO, ALTHEA MAE R.

ALBURO, CRISHIA FAYE B.

ALCANTARA, LORD WALLY S.

ALCANTARA, SARAH SUZANNE A.

ALCULAR, AZZIZZA ULPHANA V.

ALFANTA, NICOLE MAY T.

ALFARO, JELA DENNISE G.

ALFONSO, JENNICHA NOELLE V.

ALFORQUE, LARKSPUR C.

ALFORQUE, MIKAELA ANN G.

ALGUZAR, ODESSA GAYLE NIKKOLA A.

ALI, AMALHANAN A.

ALI, AMIRHASSAN P.

ALI, NAWERAH B.

ALID-AB, ALMA ROSE D.

ALIM, KEDRIK ALPHRED R.

ALLARCE, MARY KATHRINE Z.

ALMANZOR, JEAN P.

ALMAZAN, JEROME S.

ALMAZAN, SHANNEFAMEL P.

ALMENDRALA, XANDHREA ASHLEY B.

ALMONIA, RIZZA MAE

ALOBA, ROSELLA MARIE T.

ALONTO, ALAMINAH B.

ALQUIZA, ANGEL SHEN P.

ALQUIZAR, KATE JASMIN H.

AL-RAFFY, MALANG D.

ALUG, HANNA BINT SHEDIQUE B.

ALVAREZ, RICA JEAN

ALVARICO, KATHLEEN JOY A.

AMABA, APRIL MAE T.

AMAMA, HANIFA L.

AMANENSE, IVAN GABRIEL ALTES

AMANOLLAH, SAPROLLAH P.

AMANTE, DAWN PEARL C.

AMARILLE, SYRINE GRACE D.

AMBOR, HAMID C.

AMINOLLAH, NORHAN JR. M.

AMOGUIS, NATHALIE ALLEA LEVI O.

AMPA, MOFEDAH S.

AMPARO, LOREGEN P.

AMPER, IKE VICTON R.

AMPER, JOSSELLE MARIE D.

AMPO, NATHANIEL GIAN D.

AMPOLOQUIO, ERECA P.

AMPUAN, FAHIMA JEHAN M.

AMPUAN, HANIRAH A.

ANCOT, FLORAMIE G.

ANDALOC, ANNE HARRIETTE B.

ANDOS, JAY SAM D.

ANDOY, ALLIAH MAE

ANG, ALBERT T.

ANG, CHRISTIAN EMMANUEL N.

ANG, HARVEY JADE T.

ANGAD, SITTIE KALTHOUM M.

ANGAY, QUEEN ERA L.

ANISCAL, KENT JOSEPH R.

ANISLAG, JUSTINE BRYL A.

ANOOS, ENA JESSA A.

ANSAO, FRANZ JOSEF S.

ANSIGBAT, JANINE JOIE V.

ANTAP, AHMAD NOAINY M.

ANTIPOLO, LEROY JAN E.

ANWAR, AMERAH NOWAIDA A.

ANWAR, MARJANAH A.

APA, JOHN HUBERT J.

APA-AP, MARY ROSE L.

APDIAN, RINA MAE L.

APDOS, MARIA KAREN C.

APOR, KEITH ISAAC O.

APORILLO, JEAN MIKA M.

APUS, DARYLL M.

APUT, CELESTE PAOLA C.

APUYA, JIRAH MAE T.

AQUINO, CARLOS MARC F.

ARABEJO, JANE ELSBETH S.

ARANAS, AG CARRINA B.

ARANAYDO, HONEY MAE F.

ARANTON, KIMBERLY ANN F.

ARAO-ARAO, CAMELLE L.

ARAS, LYZANETTE MARIE D.

ARBAS, CHARISSE JADE P.

ARBOLERAS, CHRISTIAN ADMIL O.

ARCADIO, CHRZLYR L.

ARCADIO, JUAN PAOLO E.

ARCAYA, MENCHIE V.

ARCILLA, HANNIE JEANE L.

ARDA, KEITH F.

ARES, LORENZ PETER B.

AREVALO, ANTONIO LAWRENCE M.

ARGAYOSO, JOSEPH EMMANUEL O.

ARIAS, LAURENCE RITA MAE D.

ARMECIN, MINZEL KATE J.

ARMEÑON, MAILYN M.

ARNEJO, JEWEL MAREAI M.

ARNOCO, JEBEL RAE J.

ARPAY, DAISY JHANE M.

ARQUITA, MARIA KRISNAH J.

ARTAJO, JOHN EMIL B.

ARTANGO, ZAIRA R.

ASIBAL, ANNE ROSELLE L.

ASIL, STEPHANNIE ELAINE C.

ASINO, HANNAH MAE M.

ASINO, RINALDI JOVI S.

ASTILLERO, MERA DAIANA S.

ATAMOSA, NEAVEL RICH A.

ATOMAR, SITTIE NYSREEN I.

ATON, MIRAH

AUDITOR, WARY M.

AUSTRIA, FERNANDO JR. C.

AUTENTICO, ROGENNEL L.

AUXTERO, DERRICK KEAN A.

AWITEN, ABEGAIL S.

AYANGOD, ESTHER RUTH A.

AYING, QUICES HANNAH K.

AYUBAN, CLARK FRANCIS V.

AYUBAN, JUSTIN NICOLAI M.

AYUBAN, MAE RACHELLAINE M.

BAANG, SEAN MYKO C.

BABANO, ERNEST BRYAN P.

BABASOL, GEORGE EVAN A.

BABIERA, JAPHETH JOHN A.

BACAN, LORENE G.

BACAS, MARIEL MAE D.

BACASMOT, RICAMAE FAYE A.

BACERRA, ANGELICA D.

BACLAYO, KYLE R.

BACO, CHRISTINE NICOLE R.

BACOL, LEMZ BENEDICT C.

BACULIO, JOHN EARL B.

BACULIO, MARY CHARN B.

BADANA, TRISHA ANN J.

BADE, JUBILEE RUTH P.

BADON, KAILAH KRISTI ANNE M.

BAG-AO, CORINNE O.

BAGARES, MARIA PAMELA MARTHA B.

BAGAS, JOIE SHEENIE Y.

BAGAY, PHOEBE CHRISTIAN S.

BAGCAT, MARY KRISTA JANE C.

BAGO, TRISHA ANNE S.

BAGTONG, LOURDAN M.

BAGUIO, CHARLEMAGNE B.

BAGUMBARAN, NASRIMAH R.

BAHAN, MARY ANGEL P.

BAJAS, DANIELLE T.

BAJUYO, ALTHEA JESSELLE M.

BALABA, ANN CARMELLE M.

BALACY, LAIZA L.

BALADHAY, DAN JOSHUA A.

BALAGULAN, SHANDY P.

BALANA, RALPH ADRIAN L.

BALANSAG, ETHEL JANE P.

BALANSAG, JESU MACARIO S.

BALBUENA, KEREN KEZIAH G.

BALDAGO, MA. ANGELICA S.

BALDON, KRISTAL C.

BALDOVINO, BIANCA S.

BALESCO, DESIREE CLAIRE A.

BALIBAGON, JHON MARB

BALIGUAT, DENNIS IVAN C.

BALILO, ANDREI CELLINI B.

BALINDONG, AHMED DEEDAT A.

BALINDONG, JAMELAH MARIE M.

BALINDONG, NOSAIMA LIZANDRE P.

BALINDONG, RAISAH P.

BALINDONG, SUMAYA M.

BALINDRES, ERIC JEFFREY II C.

BALINGIT, BEATRIZ MITZI B.

BALINTON, SOPHIA SHANE D.

BALITON, AILEENE U.

BALMACEDA, NICAH ISOBEL T.

BALT, ALLADIN JR. D.

BALT, BOCALI JR. J.

BALT, JANIFA SOFRA A.

BALTERO, JUSTIENE MAY A.

BALURAN, ELOISA JANE N.

BANAAG, ELAIZAH G.

BANDOJO, LORIE GRACE S.

BANDOJO, MARK GIL F.

BANGCONG, TEFFANY JOY R.

BAÑO, KENNAH ANGELICA R.

BANQUERIGO, THERESE ANNE A.

BANTILAN, VENXEL CHIENOE G.

BANTO, ABDUL JALAL A.

BANTOGARANAO, JUNAID P.

BANTUAS, ASEFAH G.

BAQUIAL, SHEKINAH MAE L.

BARAIMAN, AINAH M.

BARARODIN, NICOLLE G.

BARCELON, CHERRIE MARIE D.

BARNIDO, ANNA PAULINE T.

BAROMAN, FLORENCE ROSE C.

BARON, VANESSA M.

BARRAT, ABDUL SALAM M.

BARRIENTOS, APRIL LAURIENE D.

BARRIENTOS, KATE F.

BARROSO, JOSE LORENZO A.

BARUANG, ISNIHAYA A.

BAS, DAVID URIEL JAYSON B.

BASALUDDIN, AL-HADA L.

BASAN, LESTYLL D.

BASAN, LIANNE KYLA S.

BASARI, ROFAIDA B.

BASARTE, ANGELA MARIE M.

BASCUG, JOSEFINO III G.

BASHIER, ABDULWALIE G.

BASIN, CHRISTINE MAE R.

BASSI, SHIVANI K.

BATARA, NORHANNIE P.

BATAUSA, CHANEL M.

BATAYCAN, HALLEWALLE D.

BATO, FATMAH N.

BATOLINA, MATTHEW ERWIN S.

BATOON, JOHN PHILIP A.

BATUGAN, NUR-HAMID T.

BAUNTO, JUHAIFA S.

BAUTISTA, CHESKA ANGELINA A.

BAUTISTA, CHRISTIAN KIT B.

BAUTISTA, LOISE FRANCIS R.

BAUTISTA, TRISHA JEAN D.

BAYACA, ASHLEY ANN D.

BAYANA, MARIELLE DOMINIQUE M.

BAYETA, CHRISTIAN JAY F.

BAYRON, NICOLE KIRSTINE A.

BEJA, LESTER HANZ E.

BEJIGA, YURIEL CLINT C.

BELDEROL, ALEXA M.

BEL-IDA, JERLIE V.

BELITOR, JAZHEL KEREN P.

BELLENO, ERA NICE L.

BENEDICTO, JOSEF ADRYAN A.

BENITO, PRINCESS HAMIE C.

BEN-USMAN, SAAD M.

BERGONIA, TONI ROSELLE A.

BERNADEZ, DEVIE SOPHIA B.

BERNAL, VHERLYN KAYE O.

BERNARDO, JUDD PHILLIPPE A.

BERNASOR, JULIET A.

BERNEDO, NINA ANGELLI J.

BERSABAL, SHER MAYE ALECEA Y.

BERWIN, CARL DON S.

BESA, RAIZA GAILE E.

BESTO, GERALD L.

BETONIO, LAURYN GWYNETH E.

BILOCURA, CHERRIE MAE V.

BIMBAS, JOHAINAH S.

BINALON, JENNY BABE M.

BINATARA, NORSALIHA T.

BINAYAO, LYSANDRA S.

BOLANIO, LEAH C.

BOLIGOR, LILLIAM VERA N.

BOLOTAOLO, DENEB KENT A.

BONAJOS, ZACAR JOHN CLIEU A.

BONANI, ANGELYNE I.

BONDOC, RIA TRISHA V.

BONGABONG, LOURAINE R.

BONGGOT, JOHN PAOLO D.

BONIAO, AVYGUEL B.

BONIEL, MARIANEL L.

BONIEL, ROMERO JR. M.

BONITA, ANDRE DEA MARIE C.

BONTANON, KATHLEEN P.

BONTIA, ABRAHAM CLINT LARRY K.

BOOC, SAMANTHA BENN S.

BORJA, DANTE JR. G.

BORJA, RALF JHETNER

BRANAL, JOSIAH G.

BRUAS, SHEIL ANN ASHLEY P.

BUAL, LOVEARN MAE

BUENDIA, BON ANTHONEY

BUHAYAN, JENMEL C.

BUHIAN, JOHN AUGUSTINE A.

BUHISAN, DANIELLA JOYCE V.

BUKHARI, HANIFAH A.

BULIC, GIVENCHI C.

BULIGAN, ANGELICA CHARISSE F.

BULLIANDAY, DANNAH

BUMAGAT, LEIZEL JANE CHRISTEL B.

BUNANI, SYLL VALERIE M.

BUNGALON, MARC BLASE S.

BUNGALON, MARJORIE ANN S.

BU-ONG, CRISTLE MIECAH C.

BUSANTE, MARY CASEY JOSEPHINE Q.

BUSTERO, PATRICIA MARIE A.

BUTALID, CHARRY MAE G.

BUTALID, JOHANNA NICOLE P.

BUTALID, MARY LOVE R.

BUTAO, CECELLE MAY B.

BUTAWAN, BERNADITH FRANCES ANNE C.

BUTRA, WINDELYN C.

CABACTULAN, SHANNA LORAINE L.

CABAGNOT, CKEZIAH NICOLE E.

CABAHUG, JANIEL R.

CABAHUG, SHAN LALACE C.

CABAL, CYRELL JANE V.

CABALLERO, AIRONE JADE R.

CABALLERO, GILCHOLO M.

CABALUNA, WENGEL KATE B.

CABANSAY, FLORENCE GIFT E.

CABANTING, KEZIAH IVY D.

CABATIC, MARIA ANGELICA G.

CABATINO, SABRINA LOUISE N.

CABEGUIN, KATE T.

CABIDO, CYRIL ANN A.

CABIGAS, ENRICO MARTIN M.

CABIGON, RESAN JAY T.

CABILADAS, ABIGAIL JANE

CABILADAS, JOSE MARI L.

CABILADAS, KRISTINE JOY A.

CABILI, JAMSED R.

CABLAY, LOURDES FAYE

CABREJAS, ANGEL GRACE S.

CABRERA, MELANIE GRACE S.

CABREZOS, IRIAN FRANCES M.

CABUCO, TONI SAFA S.

CABUCOS, KENT BENEDICT P.

CABUGWASON, MIKE VINCENT L.

CABULAY, GENECEL G.

CABUNGCAL, JHONICA G.

CABURAL, HAZEL B.

CABUSAO, MARSTRELLE G.

CABUTAD, HAZEL C.

CABUYAON, CATRIONA A.

CABUYOC, ERIKA MAE B.

CABUYOC, JANICA D.

CACHO, MELDRENE A.

CADELINA, MARY CRISTYANE V.

CAGAIS, GENESIS REV R.

CAGAPE, IMEE ROSE N.

CAGULADA, JEPHIR IVAN B.

CAGURANGAN, ANJELIKA T.

CAHILES, ALEXANDRA LOUIESE E.

CAHUCOM, DARYL DIANE A.

CAINOY, LESTLY LOUH D.

CAIREL, MARY VINA DEBIE P.

CALALIN, RHEM CHRISTIAN R.

CALASANG, APRIL ROSE T.

CALI, SITTIE FAHIDA D.

CALIAO, OBET B.

CALIBO, SHIARRA MAE V.

CALIMPONG, ALMI JANE L.

CALISO, LOREEN L.

CALIT, JANAH R.

CALO, ANDREA JADE D.

CALO, PATRICIA MARIE O.

CALOPEZ, IRVIN KEITH L.

CALUNOD, KREZ ZAMOELLAH M.

CAMACHE, ALLYN JUNE M.

CAMAMA, FARRAHMERAH A.

CAMAMA, MOHAMMAD MONJER R.

CAMAR, AYMAN B.

CAMARINTA, ARLENE MAE F.

CAMBAYA, JOSHUA MIGUEL A.

CAMILOTES, CARLA MAREY P.

CAMINGAO, MYBEL C.

CAMINS, ANDREA C.

CAMINS, DAMIAN R.

CAMPAÑA, DANAH ANGELA S.

CAMPOS, JESSEL ANN N.

CANDA, BRIGETTE KEESHIA V.

CAÑEDA, CHRISTIAN JAMES L.

CANENCIA, AUBBREY AMOR M.

CANEOUS, KENNY JOY D.

CAÑETE, JANNINE KATE D.

CANG, JOSHUA EMMANUEL B.

CANILLO, ALLIAH GRACE G.

CANONERO, CORINNE GABRIELA VERA

CANOVAS, NIKKI ROY C.

CANOY, ANÑA B.

CANTALEJO, KATE SYMIE Y.

CANTERO, HONEY S.

CANTILA, VONN FRANCIS F.

CANTO, INA COLEEN A.

CAPA, ANTONETTE S.

CAPAL, FATMA TAHARA M.

CAPAL, HAFSAH SUMAYA M.

CAPAWA, MAY B.

CAPILASTIQUE, REMY A.

CAPOR, FAITH JERICA T.

CAPUNDAG, MARK C.

CAPUNO, JIZIEL A.

CAPUTOL, HIYASMIN A.

CARANATAN, JUAN MIGUEL L.

CARBAJAL, RAYMOND O.

CARCASONA, CHRIMSON JAY P.

CARDENAS, RICHARD ANTHONY S.

CARDEÑO, SAMUEL III B.

CARINHAY, JAY CREZAMAE S.

CARLOS, ROYLYN JOY T.

CARPENTERO, KRIS LORAINE O.

CARPENTERO, PRINCESS LOU A.

CARREON, IVY MARIE M.

CARREON, TRISHA

CASANGUAN, MOHAMMAD JAAFAR C.

CASCO, MARIA ANGELA G.

CASENAS, MARIA CONNIE LIZZIE I.

CASERES, GODWIN A.

CASICAS, AIRA R.

CASIL, SHEENA MARIE Y.

CASIÑO, BRENREI MARTIN R.

CASINO, CHERRY HOPE C.

CASIÑO, CLINT REY B.

CASIÑO, CLYDE MARI II S.

CASIÑO, MARC HAROLD A.

CASTAÑEDA, CELESTE D.

CASTIGADOR, MARY MAE S.

CASTILLO, CHRISTELLE MAE B.

CASTILLO, CLAIRE MARIEL L.

CASTILLO, FLOYD L.

CASTILLO, MARIELLE M.

CASTILLON, JAY-AN MAE

CASTRO, MARGARETTE KYLE B.

CASTRO, MEL JHUN G.

CASTRODES, RALPH B.

CASULO, VENICE AUBREY Y.

CATALAN, CHIM ZOE C.

CATIIL, KHALID L.

CATIPAY, VINCE CHRISTIAN A.

CATURAN, WHINDEL VANCH A.

CAVILLION, ELVIE N.

CAYETUNA, DIANNE M.

CEBALLOS, JHOANNA COLLEN L.

CELLONA, MICHAEL JOSEPH B.

CEMPRON, CHRISTINE T.

CENA, TIMOTHY BERN J.

CHAN, GERARD PAUL L.

CHAN, GWENDOLYN R.

CHAVES, FRANKLIN JARED P.

CHAVES, JOSEPH P.

CHEE, BERJAYNETH G.

CHEE, JANICA ALLYSA Y.

CHIN, CHERWIN M.

CHIN, CHRISTOPHER JAMES A.

CHING, CHRISTINITY LANE L.

CHING, DANE BRYLE P.

CHING, GABRIEL S.

CHING, KATE CLOEE B.

CHIO, WESLEY A.

CHIONG, JOYAN S.

CHIONG, ZEIMUILL ANDRAU P.

CHIU, HANNAH BIANCA V.

CHIU, SOFIA NINA U.

CHU, KYLLE BENEDICT N.

CHUA, ANTHONY JOHN C.

CHUA, TYRON PAUL A.

CHUN, OSCAR DOMINICK T.

CIMACIO, TIFFANY CHARLENE N.

CINCO, ALYSSA JURELLE C.

CISNEROS, CHRISTINE JOY A.

CLAVERO, GABRIEL A.

CLEMENO, MARIA KYLA LIZA B.

CO, CHERIFER D.

CO, JONAN ALEX M.

COBARIA, CLEOFE MAE A.

COBO, XYZA F.

COLEGIO, HANNA MEAGAN M.

COLITA, SANDRINE ARANTXA V.

COMAINGKING, RIKKA PAULA E.

COMALING, ANGELIKA LOUISSE N.

COMEROS, MOISAH M.

COMIA, RAY ANTHONY F.

COMPO, SHEPHERD KATE J.

CONCON, KATE AIOMY L.

CONDE, JACINTH MYLENIÑA J.

CONDES, ZARIN P.

CONDINO, AYELZA MAE P.

CONEJOS, CHARLOTTE D.

CONGRESO, JULLANNE AVERY B.

CONOG, KIM JORIZ E.

CONSOLACION, GILA MIEA MORE C.

CORNELIO, ALICIA G.

CORPORAL, LEAH MARIE C.

CORTEZ, NHERRIC JOHN A.

CORVERA, STEPHANIE RENETTE S.

COSAIN, RAIYYAN M.

COSAIN, SITTY RAFHA M.

COSTILLAS, KYLE SHEEN S.

CRANZO, JOCELYN O.

CRUZ, ALMITA RENEE M.

CRUZ, RICANHEL I.

CUA, MIGUEL H.

CUA, MURIELLE XADECKA B.

CUA, SERGE ADEVER V.

CUBILLAS, JONAH C.

CUBRADO, XYREAL L.

CUERQUIS, REY ANTHONY V.

CUIZON, TRISHA JOY R.

CUNNINGHAM, JADE A.

DAAN, MAITA JULLANE M.

DACOSEO, DANICA FAYE A.

DACULIAT, HAZZEL MAE C.

DADES, HONEY JOY A.

DADOLE, EARL EDRICH N.

DADOLE, JEANNIFER ISABEL L.

DADOR, KINLEO N.

DADULA, MIKAILA SEBASTIANE R.

DAEL, NIAH JANE C.

DAGALA, ANGELICA JANE D.

DAGALANGIT, SITTIE ASMARA P.

DAGASDAS, LORAINE PENELOPE G.

DAGASUHAN, LA REINNA BEATRICE

DAGBAY, JERIC R.

DAGOK, ALDRIN JECK JOSEPH B.

DAGONDON, REY ALLEN M.

DAGUIMOL, EDMUNDO II B.

DAGUIO, MAEDEL BRIDZE D.

DAG-UMAN, REJORE JANE L.

DAGUPLO, JOSHUA JOHN Q.

DAGURO, EMILIO A.

DAGURO, ROSARIO JOY A.

DAING, DAVE CLARION B.

DAIZ, JAMIELYN I.

DALA, ELEIN MAE V.

DALAPO, ROMY GEMS C.

DALIDIG, ABDUL RAFI D.

DALUSONG, CELLIENNE B.

DAMAS, JOSE ROWEL DR.

DAMASCO, ERGE IRIS M.

DANO, ROWELL I.

DANO, SHENNA MAE V.

DANTE, DIEGO ANGELO A.

DAPANAS, JEAN LYNDON A.

DAPITAN, JOHN LLOYD VINCENT H.

DARADAR, KRIESZELL JANN M.

DARAL, CZYRAH DALE C.

DARAPA, PRINCESS B.

DATUIN, LALAINE ANN L.

DATUMANONG, ELHAM M.

DAULONG, MEIKA PAULINE B.

DAYAGANON, CEDIE JOHN J.

DAYAK, SHARICA S.

DAYAO, NIÑA JEAN R.

DAYATA, ANDRE JOSE V.

DAYOC, JUSTINE GAYLE D.

DAYONDON, ERL STEPHANIE P.

DAYOT, KURT ROBIN V.

DE ASIS, JOVEE MARIE S.

DE CHAVEZ, MARIELLE GAYLE P.

DE LA SERNA, GIA R.

DE LEON, CLARIZEL Z.

DE LOS SANTOS, PATRICIA FEB G.

DECAMOTAN, EDISON R.

DECAMPONG, JUWAIDAH M.

DECAMPONG, MOHAMMAD AL-AMIN P.

DECINA, REINHARDT ZAKE P.

DEL MAR, ALMIRA LOUISE M.

DEL POZO, ARYD MADEL M.

DEL ROSARIO, MARY JEAN L.

DELA CERNA, KRIZZIA GUEN S.

DELA CRUZ, CHRISTINE HOPE Q.

DELA CRUZ, HARMONY A.

DELA CRUZ, JOFFEAH SHENN F.

DELA CRUZ, JUAN MIGUEL A.

DELA CRUZ, ZHAN DYHL XAVURE M.

DELA PENA, CHRISTHEA ELLA J.

DELA ROSA, MARIA FRENA ROSE A.

DELA TORRE, DUANE MARCO B.

DELARMENTE, JUSTIN VINCENT

DELIMA, ERICKA MARIE P.

DELIZO, ARBIE R.

DELOY, MARY CLAIRE L.

DELUTE, CRYSTAL RHYNE M.

DENACIA, YAYAN A.

DEQUINO, PRINCESS APRIL M.

DESQUITADO, SARAH MARIE P.

DESTURA, TERRI DANIELLE P.

DETALLA, ANNA DORRAINE B.

DIACAT, SHAREFFAH U.

DIAMANTE, CHRISTIAN DANIEL B.

DIAMPUAN, ARIJ C.

DIANA, KAITLIN LOUISE E.

DIANALAN, ISNAINIE N.

DIANATON, SITTIE AISAH Y.

DIANGKA, ABDUL WARITH T.

DIAZ, ROBERT GODWIN S.

DIBDIB, NATHALIE JO NICOLE N.

DIDA-AGUN, AISHA S.

DIDA-AGUN, MUS-AB T.

DIEZ, ROJEL C.

DIGANG, DARLYN JOY C.

DIMAANO, VENUS L.

DIMAOCOR, ZAINAB T.

DIMAPORO, HANNAH C.

DIMAPORO, JANNAH MARIE A.

DIMAPORO, SITTIE AYENAH D.

DIMAPORO, USAIREM M.

DIMARO, MOHAMMAD NASSER A.

DINOGYAO, ELLA CAMILLE R.

DINOROG, SOFIA ABBYGALE R.

DIPATUAN, ALIMAN M.

DIPATUAN, SUHAEL Y.

DISIMBAN, JUNAM ZAYNAB B.

DISOMNONG, SOBAIDA M.

DIU, ALYANNA C.

DIVINASFLORES, NICOLE GEA I.

DIZO, MARIA KRISTINA L.

DIZO, MARK VINCENT L.

DOLORES, IZABELLE A.

DOLORES, KATHLYN RICCI

DOMASIG, JOHANN HENDRICK P.

DOMINGO, MICHAEL VAN L.

DOMINGUEZ, JAY GIL J.

DOMUGHO, HANSLEY PETER A.

DOÑA, RHODEE KRISTINE C.

DONASCO, ELLENE JOYCE O.

DORA, JAMALYAH C.

DORON, FRITZ DEXTER T.

DOSDOS, QUIADES VAN D.

DOTAROT, ERIC VINCENT A.

DRAGON, EIRA GYNE C.

DRILON, GENEVIEVE D.

DUALLO, JEBBIE G.

DUCTO, SAVE E.

DUGENIO, AL REINER D.

DULCERO, CEE JAY M.

DUMAAN, CARLOS RAPHAEL A.

DUMDUMAYA, REANGELLE MARIE B.

DURAN, SEIN CLAIRE S.

EBABACOL, ROSELLE S.

EBALANG, NATHALIE D.

EBAO, HANNAH LEIA E.

EBARDONE, TRINA SHAIN E.

EBARLE, YEDDA SOPHIE D.

EBDALIN, JONELL JESSA S.

EBISA, JANNICA MARIE G.

ECONAR, NAZER JAMES A.

ECUACION, CHRISTY FLOR D.

EDUAVE, ROGIL OMAN G.

EDULZURA, NICOLE MARGARITA T.

EGARGO, ISABEL C.

EHENG, ANN MARGARETH G.

EJEM, SHYRINE V.

ELAGO, CARLSTEIN MAE G.

ELAN, RHEA BERNADETH M.

ELLEVERA, ROBERTO JR. T.

ELNASIN, MARNILA G.

ELORDE, ROSELYN RAINE KRYSTAL

EMANO, ERICA JASCHA JANELA L.

ENCONG, JEREMY A.

ENDERES, ELOIDA MONA B.

ENDRANO, NICOLE ANNE D.

ENDRIGA, KLAIRE S.

ENERIO, GLEUEL RUCIA P.

ENGCONG, VANESSA MAE A.

ENOPEÑA, RONA MAE L.

ENRIQUEZ, CARLOS MARTIN LL.

ENRIQUEZ, ELIZA LOUISE B.

ENRIQUEZ, ISABEL JOICE V.

ENRIQUEZ, QUEEN MARIE C.

ENSO, GINO MIGUEL M.

ERA, RUBY ROSE C.

ERALLO, MILES IAN C.

ERAN, FRANCIS JUSTIN D.

ERESO, HEZE KIN M.

ERIGBUAGAS, TJ ORIELLE U.

ERMITA, CRISTY C.

ESCOBIDO, CLARISA VENUS R.

ESCOL, NICOLE VINCE M.

ESIK, SHAINA DESIREE

ESKAK, MOHAMMAD SHARIEF B.

ESLING, HUGH VON E.

ESOY, LALAINE C.

ESPERE, ALEX JR. R.

ESPINA, ARJAYLE NERIE L.

ESPINOSA, JANLYN D.

ESPINOSA, YEVGENY E.

ESPIRITU, ALEXXA A.

ESQUIVEL, CARLO M.

ESTABAS, CHYZZA MAE B.

ESTARES, PAULA JEAN S.

ESTAVAS, BIANCA M.

ESTIL, ARTHUR LANCE Z.

ESTOQUE, ANNA KARINA L.

ESTOSO, ARBIL REY L.

ESTRADA, CHRISTIANE MYCO L.

ESTRADA, EARL IZE RYANNEH D.

ESTRADA, JAYCERILLE C.

ESTRADA, MARINELLA A.

ESTRERA, ELLA BIANCA B.

EVANGELISTA, JOHN REY A.

FABRE, JUSIE AUGUSTINE B.

FABRIA, JOHN WEBERT A.

FABRIA, MARIE JELLY G.

FABRIGAR, JAIKAH L.

FABRIGAS, SOL MC JHON L.

FAJARDO, ADAMS J.

FAJARDO, ANGELICA NOELLEN S.

FALCONER, CHELLA GRACE M.

FAMADOR, KYLA BULAK THERESE V.

FAMADOR, KYLEBAHANDI V.

FERAREN, DAVE RYAN A.

FERNANDEZ, DHANNIEL DORTHY A.

FERNANDEZ, KATRINA MARIE O.

FERNANDEZ, LOUISE NATHALIE Y.

FERNANDEZ, ROCILLE DAIKHEI C.

FERNANDICO, KRISTINE PSYCHE M.

FERRER, CHRISTOPHER WELBOURNE B.

FIEL, KRYSTEL MAE S.

FIGUEROA, HILARY FAE E.

FLOR, LORENZO MIGUEL T.

FLORES, FELIX NIÑO L.

FLORES, FRANZ ANDREI G.

FLORES, JEAL B.

FLORES, JOSHUA LORENZO R.

FRANCISCO, GILIANE KRISSE R.

FRANCISCO, PAULA ELAINE D.

FREGIL, BENITO LORENZO III T.

FUENTES, MARVEY CLYDE G.

FULGARINAS, VHONE L.

FUNA, CHARLEN GRACE C.

FUROG, WENDELL T.

GAANE, KRISTOFFER NATHAN R.

GABALES, DAVE JOSHUA S.

GABALES, MARIZ SHALIA L.

GABAS, ROSELLE A.

GABAY, SHERYL MAE S.

GABITANO, KARLL KAROLINE P.

GABOR, ANDRIAN SIGRID B.

GABOR, CRISTINA A.

GABOR, KURTNI LUV M.

GABULE, QUEEN MARIEL Q.

GADIAN, ANDREANNA JOAN THERESSE A.

GADOT, BRENDELLE S.

GAID, ARA JAICA C.

GAITERA, JULIE ANN O.

GALACIO, GLAIZEN MAE A.

GALAGAR, AMOR ANGELOU T.

GALAURA, LORRAINE ANNE G.

GALDO, DYL BRITNEY S.

GALDO, ELYZA JANE P.

GALINDO, MA. RICA JANE S.

GALINDO, MICHAEL JR. C.

GALLARDO, MONICA A.

GALLARES, EMMA RHOD L.

GALLEGO, CHRISTIAN DOMINIC C.

GALLENERO, DARL JAMES L.

GALLENERO, ROBIN VINCENT S.

GALLO, KEZIAH T.

GALMAN, NAIF D.

GALON, HANNENIE U.

GALON, JOSHUA KYLE P.

GALUA, OISHIA LEVI B.

GALVADORES, VAN ANGELIN N.

GAMAD, BRUCE MICO P.

GAMALI, HANNAH P.

GAMAO, ALMIRA GAY J.

GAMBE, TANYA CAROLINA B.

GAMBOA, TIMOTHY N.

GAMOR, ROSELAINE HM.

GAMOROT, IRONE JOSH T.

GAMOTIN, EARL GABRIEL S.

GAMPONG, AFNAN ASHEA A.

GANDAMRA, SUMAIYAH R.

GANIM, AMAL C.

GANNABAN, ALLYZA MARIE M.

GANTALAO, MAEGAN PEARL T.

GANZAN, JALEN KEITH Y.

GARA, MAILLA KASSANDRA G.

GARCES, KATHLEEN MAY L.

GARCIA, ANDREA COLLETTE

GARCIA, GABRIELLE ALEKSANDRIA A.

GARRIDO, KENT ULYSSES L.

GASAL, BRENDAN BIEN O.

GASTON, ANDREA JOYCE PAULINE C.

GAYAPA, MA. FAITH ANNE J.

GAYO, ARVIN BRIAN V.

GEALON, KENNETH JAMES E.

GEMENIANO, MICAH ALTHEA A.

GEMILGA, KIERSTINE S.

GENERALAO, ANA JERICHA G.

GENSON, EDMAR JOHN O.

GERONG, MAE KEZIAH T.

GIJAN, LOUIE VINCE L.

GILLADO, JUSTIN MAE S.

GIRONELLA, TIGER ROBETT P.

GLARIANA, ALLONAH MARIE M.

GO, CYNDERELLA R.

GO, FELMARGE MEKAELA B.

GO, MAXINE VICTORIA

GO, VINCE MICHAEL R.

GODORNES, JAYBE L.

GOLEZ, LEIZL MAE I.

GOLING, SOMAYA A.

GOMEZ, ALFRAIM SHIERA S.

GOMEZ, EARL JAN I.

GOMEZ, GILLEN GREI J.

GOMEZ, JINKY I.

GOMOGAO, JOHAIMAH D.

GONZAGA, ALYSSA NOELLE T.

GONZAGA, RIZEL GABRIELLE T.

GONZAGA, SHEENA MAE D.

GONZALES, GABRIELLE ANN T.

GONZALES, MARY MARGARETH E.

GONZALES, NICOLE JILLIAN C.

GONZALES, WINDEL B.

GONZALEZ, MARIA KALEILA M.

GORDA, DANNAH MARIE CHRISTINE P.

GORGONIA, SHAIRA MAE J.

GRABATO, KRISTINE MARIE V.

GRIÑO, PATRICIA NICOLE R.

GUADALQUIVER, KENNETH ROY C.

GUALIZA, MARY VIEN P.

GUBAT, SAYYEDATEL JANNA M.

GUDEN, FRANCIS JUDE B.

GUERRA, JOSHUA T.

GUEVARRA, ELAINE MAE

GUIBONE, RICHAXANE PAUL G.

GUILARAN, MARIANNE P.

GUILING, ANNA AZRIFFAH JANARY S.

GUINAR, ANIYYAH FATMAH A.

GUINAYON, ALOHA BLOSSOM GLY L.

GUINTAO, ANGELY MAE O.

GUINTO, URIAH KISHA ANGELA B.

GUMAL, AYESHA R.

GUMAPAC, KYLA ROSE S.

GUMPAY, LOUIELA J.

GURO, ALYSSAH MAE R.

GURO, AQUIMA AYEESHA M.

GURO, ASRAF M.

GURO, ELINISHA ROJAN C.

GURO, MERJAINA C.

GUTAY, EZEKIEL L.

GUTIERREZ, IAN VAN ANTHONY B.

GUTIERREZ, JOSHUA VON ANTHONY B.

GUTIERREZ, QUEENIE ROSE E.

MONAIM, NORODEN M.

HADJI ALI, MARJANNA S.

HADJI ISAH, RAYHAN A.

HADJINOR, BASSAM D.

HALASAN, RACHELLE MONIQUE B.

HALAYAHAY, EUNICE D.

HALLAZGO, ART JULIUS D.

HALUP, RHONA MAE R.

HARUN, RAIYAN MANZUR BIN D.

HASAN, SITTIE JANIDAH L.

HASSAN, DIMAS BEN M.

HERMIDA, LYDIE MAE A.

HERMIDA, NEFER TERRI I.

HERNANDEZ, DHONNA MARIE T.

HERNANDEZ, NISSI NOEL E.

HIBAYA, GLYMER F.

HILARIO, SARAH JOY B.

HINAMPAS, JOHVILLE C.

HIPULAN, DEANNIEL FAITH S.

HO, JASPER A.

HOCKINS, MARION HILLARY R.

HONCADA, CHEENY A.

HONGHONG, MA. LUCY ROSE T.

HUERTA, HAZEL MAYEN D.

IBACARRA, ROGELIO JR. R.

IBAOC, MARIAN FAITH O.

IBARAT, DIAN MAE P.

IBARAT, SHEDILYN P.

IBRAHIM, HALA A.

ILIGAN, HENRY HINN E.

ILLANA, DANIELA ISABEL D.

ILLANA, PAOLO GABRIEL D.

IMAM, GWYNETH DOROTHY S.

IMAM, JEHANIDAH ALYSSA D.

INDONTO, DIANNE KRISTYL

INGOTAN, CATHERINE D.

INTERINO, HEDAYA NISAH C.

INTONG, HIRAM S.

INZO, KYLE MARIE P.

IPULAN, AUBREI NICOLE C.

IPULAN, MARY ALLISON D.

JABAGAT, RHEY JANZEL C.

JABER, BASIM E.

JABINIAO, FRITZJAY S.

JAGONOS, DERRELL KENN M.

JAGUIT, DAVE LEONARD E.

JAGUNOS, SHEILA MAE B.

JAJI, EDEN B.

JAMAEL, ABDULMALIK M.

JAMAIL, ZAINURMOEZZ R.

JAMERO, JANICA A.

JAMERO, JOSHUA KENNETH G.

JAMIL, DHOAH M.

JAMITO, CRISTINE JOYCE P.

JANDAYAN, JOYCE EBONY V.

JAPUZ, RALPH MATTHEW M.

JAQUILMAC, SOPHIA L.

JARAULA, KHIM G.

JARDENICO, DIANA LYNNE P.

JARDENIL, SAHARA DAWN D.

JARIOL, FRANZESKA GEORGE R.

JAVALUYAS, ZYLE DANA M.

JEBULAN, REGINA GRACE H.

JERUSALEM, JEL RUBEN GORIOS R.

JIMENEZ, CARYL PHILLINE M.

JIMENEZ, CLIFFORD JAY M.

JIMENO, BERNADETTE R.

JOSOL, KATHLEEN P.

JOSOL, MAUREEN

JUANICO, FRANCES CELINE T.

JUMALON, JAMES EDWARD B.

JUMALON, PRINCESS ALYSSA F.

JUMAWAN, EIRAH NICOLE D.

JURADA, MAY LUCHIE D.

JUROLAN, GELLAH MAE D.

JUSTALERO, KRISHA B.

KETTENACKER, KYLE LANCE A.

KHALID, MARJHAN P.

KHALIFA RASHED SALEH, HANAN C.

KIMILAT, CARLO IAN L.

KING, NIÑO VINCENT B.

KINTANAR, PRINCESS ANGELIE B.

KIRAM, NESMA C.

KO, YEEJANE I.

KRAUSE, MICHELLE M.

LABADAN, EMIL LORENZO P.

LABANG, KRISTINE GAY G.

LABIAL, ALFONSO RAFAEL T.

LABITA, RONA MAE B.

LABLA, LHUED H.

LABRADOR, VINCE FRANCIS O.

LACSENTO, ELLA MAE N.

LADAC, SECHA CATE B.

LADERA, KEREN JEMIMAH I.

LADESMA, CHRISTINE JANE S.

LADRA, JESSILYN M.

LADRA, RHEA MAE P.

LAGAMON, JUSTINNE MOSELLE P.

LAGAMON, LORENZO E.

LAGBAS, JUSTINE HENDRICK A.

LAGRA, CRYSTAL LYCA S.

LAGUINDAB, NOR-AISAH H.C.

LAGUINDAB, SITTIE NOAIMAH ANIFAH M.

LAGUITAO, TRISHEA MARIE B.

LAGUMBAY, BLISSLE ANGELI D.

LAGUNAY, RHEA MARIE L.

LAHUNAY, MARREY MAE B.

LAKE, SHEENA VANESSA D.

LALANTO, SAADODIN P.

LAMAYO, MARY JANILLE R.

LAMBOT, RICA MAE M.

LAMPA, BRHEA KAYE M.

LAMPARAS, DENNICA D.

LANGCO, FATMAH SUMAYYAH D.

LANTACA, RICHABELLE B.

LANZADERAS, KENTH DRAWDE G.

LAO, ABDULHAKEEM S.

LAO, ALMAYRAH B.

LAO, ASMINA M.

LAO, EANN MARTEN E.

LAPECIROS, MARY CLARISSE J.

LAPID, MIKHAYLA SOPHIA MAE P.

LAREDE, PEVI MARY CLARE L.

LASANAS, MARY THERESE C.

LASQUITE, NICHOLAS L.

LASTIMOSA, NICHAILA NICOLE

LAUNTO, NIZHAM I.

LAURENTE, JAMES MATTHEW JED R.

LAURETA, MARICOR JANE M.

LAURO, KAYE M.

LAUT, BAQUER M.

LAVISORES, SHERIELYN G.

LAWAS, FRANCIS LOUIE A.

LAZAGA, BWEN CAMILLE M.

LEAL, IAN ISRAEL T.

LEE, JASON MANDRAKE S.

LEE, MAUREEN J.

LEE, SUNG HYUN

LEGASPI, PATRICIA SOPHIA RAIN D.

LEGASPI, REYNALDO P.

LEGERA, MARIA KINNETH M.

LEHITO, GARRY JAY P.

LEMU, ROSE DAISY JANE T.

LEONES, JOHN PAUL D.

LEQUIN, GLEIANNE JOICE O.

LERIAS, CATHLEEN ROSE M.

LEUTERIO, DIANA MARIE L.

LEYSA, TRISHA D.

LEYSON, CRYSTAL JOY J.

LIBOSADA, JUMILL LIAH GRACE P.

LIBOT, JUNN EDGAR V.

LIBRON, EMMALINDA S.

LICPAO, RONNAH JEAN O.

LIGONES, KYLE LOIS MARSSEL T.

LIM, ABDEL RAFI M.

LIM, JENNIFER PAULINE A.

LIM, JUDE MARIAN C.

LIMBAGA, RUBEJANE B.

LIMBONA, KHALID M.

LIMOCON, SARAH ATHENA S.

LIMPAO, ALMERA II A.

LIMPAO, HESHAM IBRAHIM A.

LINAAC, CHRISTOPHER NICOLO C.

LINAAC, JAN PAOLO D.

LINAO, JENNIFER YSABEL S.

LINOG, FATHIYA L.

LINTOCAN, JOCELYN L.

LIPATUAN, RIZZA MAE P.

LIQUIT, DANNICA MARIELLE B.

LITANON, CYRIL JULS C.

LITANON, SHEENA FAYE G.

LIU, ALLYZSA MAY PEARL P.

LIWANAG, LOIS GEANN P.

LLAGAS, LOUISE XYRILLE R.

LLAGAS, LYREL KIMM A.

LLAMIS, KHOLLY MARIE L.

LLAUSAS, DENIEL JANE E.

LLENARES, JAN GRACE O.

LLERA, JASCHA REI M.

LLOREN, MARY LOIS P.

LLOREN, ZENIA JEAN R.

LLORENTE, ALLIAH SOFIA V.

LLUCH, JUAN PAOLO E.

LLUCH, NICOLE JUNE FE A.

LOCSIN, JOSHUA LUIS C.

LOFRANCO, KIMBERLY G.

LOMINOG, ABDULLAH Y.

LOMONDOT, MOHAMMAD ALI HASSAN S.

LOMONGO, DANIEL JR. B.

LOMONGO, YIENMARY DELUPE A.

LOMPON, JOHN RYAN B.

LOPERA, ALAN PATRICK M.

LOPEZ, ROMELLA MARGOT N.

LOPOY, ELIZA MARIZ P.

LOPOZ, REGINE L.

LOPUZ, STEPHANIE B.

LOQUERO, EDGARDO JR. J.

LOQUIAS, MA. VIANNEY V.

LORCA, PHELA VIA O.

LOS BAÑOS, LEAH MARIE H.

LOSBAÑOS, SAMANTHA KAYE E.

LOYOLA, CHERYL A.

LOZANO, SHANIA ROSE A.

LUARDO, DESYRNA KEATRIX M.

LUBGUBAN, RENZ RUSSELL R.

LUCAS, ARCHIE MARLOYD M.

LUCHING, PORTIA LETH C.

LUCMAN, MOHAMMAD HUSSEIN A.

LUCMAN, NORHANNAH B.

LUCMAN, NORMAN M.

LUCMAN, ROHANIA I.

LUCMAN, YUSOPH AMIN M.

LUGAR, APPLE GRACE F.

LUGO, JOHN ALFRED L.

LUMACANG, BEATRICE B.

LUMACTOD, KENT ADRIAN M.

LUMAJANG, JUDILYN A.

LUMBA, ZARAH SABRINA L.

LUMINARIAS, PIOLO OLIVER G.

LUSDOC, JOENEL E.

LUYAO, ANN LORAINE P.

LUZON, RUSSEL JOE A.

MAAMBONG, MILLICENT FAYE P.

MAANDIG, RICA MAE O.

MABALOS, DAWN HOPE Q.

MABANGLO, PETR NIRO S.

MABAO, CHRISTIAN A.

MABAYLAN, MERIAM A.

MABAYO, MA. ELIZA A.

MACA-AYAN, NORHAIRAH M.

MACABANTOG, ASNAIDAH S.

MACADADAYA, NORJEHAN M.

MACADATO, ELHAM P.

MACALABO, JUNAIRAH P.

MACALUNGAN, ABEGAIL C.

MACAPAGAL, RHIJEAN C.

MACAPAYAD, ASHLEY JANE C.

MACAPAZ, JACKIE LOU C.

MACAPOBRES, HAZEL FAITH S.

MACAPODI, MOHAMMAD AZAM M.

MACAPODI, MUZNY B.

MACAPODI, ROCAYA M.

MACAPUNDAG, MUSLIMA E.

MACARAEG, KAREN MARIE N.

MACARAMBON, JAHARI D.

MACARAMBON, QUEENY B.

MACARIMBANG, SITTIE SHAIHANI M.

MACATAMAN, HASNA S.

MACATANONG, ALHUSSEIN P.

MACATINGKI, DANIA D.

MACAUMBAO, WALID B.

MACAUYAG, SITTIE SHAIRA N.

MACAWALI, MAHADODEN R.

MADANI, AMER HUSSIEN G.

MADERA, JEORGINA RIZZ A.

MADERAL, JUNGIE Z.

MADREDIJO, REY JR.

MADRIO, THOMAS JASON L.

MAESTRADO, ALYANA CHRISTINE J.

MAGADAN, KARIZA O.

MAGALLANES, MARK ALLAIN M.

MAGAN, JEZREEL V.

MAGARANG, JONALIAH B.

MAGARANG, MAHATEER B.

MAGAWAY, ALLIAH MICHELLE D.

MAGBANUA, KEN RYAN

MAGDALE, CHEV MIGUEL C.

MAGHANOY, BRITTLE GEE J.

MAGHANOY, GLIANE A.

MAGHANOY, PRINCESS GRACE A.

MAGHINAY, JOHN LLOYD A.

MAGINTAO, ALIAH P.

MAGLANGIT, SUPHY RHEA A.

MAGLASANG, RENAN V.

MAGLASANG, ZIA DENISSE M.

MAGLINAO, KENT BRYAN C.

MAGLUNSOD, JOY CAMILLE E.

MAGLUPAY, COLEEN C.

MAGNO, JAYVEE AMOR M.

MAGOMNANG, AMERAH AYEESHA H.

MAGOMNANG, ANNIMAH D.

MAGOMNANG, FARINAH A.

MAGPAYO, ELLA JEAN A.

MAGSACAY, HONEY MAE GRIZZLE D.

MAGSALAY, ANGEL MAE V.

MAGSALAY, CHENNY CHRISTINE B.

MAGSAYO, JOHN DARREL G.

MAGSIPOC, KIMBERLY T.

MAGTO, JESSA MAE

MAH, JAN EVETS C.

MAHAWAN, JOJIE FLAVIA B.

MAHMOD, JALIEHA B.

MAINIT, ERFEL EDWARD C.

MALAMBUT, SAHANIE S.

MALAMBUT, SOHAYA M.

MALAQUE, ATHENNA SHARRAYA F.

MALAZARTE, ANNADALE M.

MALIK, HAMIDA O.

MALINIS, BEAU BENNETT L.

MALTEZO, IVONNE MELYN JANE R.

MALUBAY, JOEHANNA C.

MALUYA, MELODY MAE O.

MAMA, SHAHIRAH HASNA A.

MAMARAN, CHARIDELLE S.

MAMBUAY, FAHAD M.

MAMBUAY, IRIS JUNE F.

MAMOWALAS, SHAHARINA L.

MANABAT, HANNAH TRISHA L.

MANABILANG, HANIFA D.

MANAHAN, KAINOA KIYRA R.

MANALOCON, SITTIE SHAINA D.

MANAMPARAN, ALHAM S.

MANAMPARAN, TADJS MAHAL S.

MANCAO, NEOME LOVE J.

MANCO, SHIELA T.

MANDAHINOG, JEAN T.

MANDING, JANNAH A.

MANGATA, AIMAN KHALID B.

MANGILALA, LEUFER JOY V.

MANGONDATO, MARIANNE ANGELA D.

MAÑGOSING, OLIVER ROY P.

MANGOTARA, SITTY AIZAH T.

MANGUBAT, JOHN VINCENT R.

MANIAGO, RAEKA URIEL B.

MANILAG, CHRYSTEL S.

MANLANGIT, JUDE ROBINCIANE T.

MANRIQUE, CELINE MAE M.

MANSALAY, CLYDE VIEL A.

MANTANTUAN, KRISTINE FAITH J.

MANTICAHON, JUAN MIGUEL C.

MANTUA, GABRIELLE ASTHER B.

MANTUA, RAIZA MARIANNE R.

MANUEL, YVANNE HAYES T.

MAPAIT, IRISH JOY S.

MAPANDI, FAIZAH A.

MAPANDI, YASSER C.

MAQUIDATO, RIEZL RAE A.

MARADIAL, MOHAMAD KHALID M.

MARAMBA, SHAINA V.

MARGINSON, DAMION PHILLIP A.

MARIANO, SOPHIA ABIGAIL T.

MARIBAO, KRIZA CLAIRE T.

MARIBOJOC, BEN JUSTIN A.

MARISIN, KAYLA MJ

MAROHOM, AL JAREED T.

MAROHOM, RANIYAH A.

MAROHOM, SOMAYYAH S.

MARQUEZ, JAN CHRYZZA K.

MARTE, ALESA CHRISTINA O.

MARTINEZ, GRIFFIN KYLLE B.

MARTINEZ, PAULINE ANGELICA S.

MARTINITO, KATHRYN LEIGH A.

MARTIR, CHESNEY P.

MARUHOM, ABDULHAQUIM A.

MARUHOM, PUTRENIHAYA I.

MASACAL, HISHAM P.

MASAYON, ROLANDO JR. E.

MASCARA, NIHAYAH NECNEC B.

MASCUÑANA, ANDREA ELLA S.

MASORONG, ACHMELA M.

MASORONG, SITTIE HAMIDA R.

MATA, CHINNY ISABEL

MATIAS, TYREESE L.

MATUS, KRYSTAL KATHLEEN GRACE D.

MAYUGA, CHRISTINE C.

MEDALLA, PIERRE LUIGI H.

MEDINA, KRISHA JANE L.

MEJIAS, FRANCISCO JR. O.

MEJORADA, MA. ALLYSSA

MENALING, JHUNRY S.

MENDEZ, JEFFERSON G.

MENDEZ, RICA ANGELA G.

MENDIOLA, NIÑA DAHANNA O.

MENDOZA, FIONA GLEZEN XI P.

MENDOZA, JUSTYNE ABRHAM NEILLE Y.

MENDOZA, ZENY JANE T.

MERENCILLO, CHALICE B.

MERILLES, KYLE FRANZ ALLESTAIRE

MERLAS, CES MARIE C.

MICULOB, ZEA MAE L.

MICUTUAN, LOVELYN ANGELIC P.

MIGALBIN, RIANNE LEIGH C.

MIGUEL, FLORDELIZA

MIKUNUG, PRINCESS SAHANIE M.

MILITAR, JOSHUA RICHARD M.

MILVAR, MAY JAMEL Y.

MIMBANTAS, JALALIAH P.

MINAS, NICKA ERL C.

MINDALANO, ALI USMAN S.

MINDALANO, EDRIS M.

MINDALANO, MOHAMMAD SADAT A.

MIÑOZA, ALLAIZA MAE R.

MIONDAS, JUNAID D.

MIQUIABAS, EXCELLE B.

MIRA-ATO, ABDULWAJEED M.

MIRAFUENTES, ZULEIKA L.

MIRANDA, MARY LORRAINE L.

MIRASOL, MARK JUSTIN M.

MIRO, MAE FLORENCE P.

MISANES, CARL JASON G.

MISLANG, RENZ JASPER L.

MISO, HYFA

MITMUG, KHADIJAH A.

MOCSANA, MOHAMMAD IBRAHIM T.

MOFAR, ANDREA GISELLE G.

MOHAMMAD AQUIL, NURFATMAH M.

MOHAMMAD, HASRIFAH T.

MOHAMMAD, OMNIYA S.

MOHAMMAD, SITTIE ZAINAB A.

MOH'D TAIB PANGCA, NOSAIBAH S.

MOHSEIN, NORLAYLAH H.A.

MOLINA, AUDREY NICOLE B.

MOLINA, IMMA NATHALIE F.

MOLINA, JAYA JILL M.

MOLINA, KYLE CHLOE MARIE C.

MONAWARA, NORLAINIE M.

MONDEJAR, ALEX MARTINA R.

MONDIGO, MARY CHRISTI M.

MONFORTE, BERNADETTE C.

MONGCUPA, RENEE MARTIN G.

MONSANTO, KENT BRYLLE P.

MONSOY, JOANNE MAE B.

MONTAWAR, ABDULQUDDOS M.

MONTECAÑAS, DANIEL V.

MONTEMAYOR, JOSEPH D.

MONTILLA, KURT JOHN M.

MOPON, MARY KLARENCE P.

MORA, NATHALIE COLEEN VALERIE P.

MORALDA, ARION GABRIEL T.

MORALDE, JASPER LE M.

MORALES, MAEJELOU N.

MORENO, ALMEBETH

MORTABA, TINGCAP II B.

MOSENDE, RUDY JAY S.

MOTLOG, REYDEL JOSHUA P.

MUDAG, ASMARI M.

MUEGUE, ABIGAIL MARI R.

MUÑASQUE, LUCY ALTHEA E.

MUNDO, JOSTHAN RYAN C.

MUÑEZ, ALISTHER B.

MUROD, JANE A.

MUSADDIN, SHADRAQ O.

MUTIA, AMERAH D.

MUTIA, KIAN JOSH BENEDICT C.

NACARIO, JOAN ANGELINE P.

NACASABOG, RIA COLLEEN D.

NAGA, OSAMAH T.

NAGAC, ANGEL GWYN G.

NAGAC, APRIL ROSE Y.

NAGAC, GLAIZA MAE M.

NAGAC, SAMANTHA FAYE S.

NAGASHIMA, AIRI A.

NAIVE, STEVE PREMIER C.

NALAZA, QUILLROSE ROAMEE L.

NALDOZA, RHEALYN T.

NAMATA, JESHA JAY M.

NANDANG, QUINNIE P.

NAPISA, ASTINE ALLAN JESH B.

NARANJO, CARMELLE N.

NARCA, MARCO M.

NARVASA, BHEN ANGELU C.

NASRODEN, YASSIN O.

NATANGCOP, OMELHAYAH P.

NATINGA, IRISH MAY S.

NAVAROSA, KRYZEL A.

NAVARRO, JEFF PAUL JAKE G.

NAVASA, REZZA FE P.

NAVIDAD, PAUL CONRAD S.

NAZARENO, JULIA ROSETTE G.

NERI, CASEY MAE D.

NERI, EMMANUEL S.

NERI, JUSTINE MAE T.

NERI, KAYLEIGH ALEXANDRA P.

NERI, RALPH GENSAN G.

NESTAL, NESZILLE G.

NG, KEN VINCENT D.

NIERE, LOUISE MARI R.

NIERE, MONIQUE MARI R.

NILLAS, JERICA MAE R.

NONAN, CASEY D.

NONOT, CHRISLER JOHN B.

NOOR, AMIEMA M.

NOOT, KAIZAM B.

NOVAL, HANNAH JUSTHINE Y.

NOVAL, MARIA LEONA L.

NOVEROS, PAMELA C.

NUEVAS, RICHARD SPENCER A.

NUÑEZ, JAN ANTONIO J.

OBASA, HANZ JEFFERSON A.

OBATAY, MAIRI JEISHA E.

OBEÑITA, CELINE MARGARETTE E.

OBERA, DIANA O.

OBRADOR, CRISAINT JOHN G.

OBSIOMA, ANTONETTE J.

OCERO, JAY-ARE M.

OCOP, GRACENETH T.

OCTAVIANO, REYZIELFE L.

OCTOBRE, MELAINE C.

OGA, JUNELITO JR. Z.

OGOC, KARINA MARIE P.

OKIT, SHEMAIAH MARIE L.

OLADIVE, DARYL JEAN A.

OLAER, MARY LOVELYN P.

OLAIVAR, KARL ANDREE B.

OLANDRIA, CHERRY

OLANO, JULIAN BURT E.

OLARTE, PRINCESS QUEENIE L.

OLAVIDES, KATHE CHRISTINE G.

OLAZO, NICOLE JEHAN L.

OLIAN, FRITZ GERALD M.

OLIVA, KYLE ADRIAN A.

OLSON, STEPHEN A.

OMAR, AMEERAH I.

OMAR, NAJMAH A.

OMAR, SHANIA REEHAM M.

OMAR, SORAYYA S.

ONATE, MARINEIL KATLYN T.

ONDAY, SHEENA OPE ROVIE L.

ONDI, ABDULJALIL M.

ONDIANO, DOMINICK I.

ONG, JENNY MARIE J.

ONG, JOHN STEVEN C.

ONG, KYLIE GIANNE U.

ONG, RHANDY MAEKHAEL L.

OPEN, BELLE ALYANA B.

OPISO, AGOT CHRISTY D.

ORAS, ERICA JEAN S.

ORINA, MARCEL Q.

ORLANDA, MARIA POINSITHIA A.

OROT, MARY JAYBEL P.

ORPILLA, RENZ ANDREW C.

ORQUILLAS, YUMILKA BABE FAITH B.

ORTEGA, FRINCES MAYE T.

ORTIZ, IZA MARIE P.

ORTIZ, JASTINE CHARM A.

ORTIZ, PAOLO CHRISTOPHER T.

ORTIZO, MALAYKA C.

OSIO, KESIYA RUTH C.

OSTAN, ALBERT H.

OTOM, JOHN MICHAEL J.

OUANO, JOHN HAYWARD S.

OVALO, JAHNIN M.

OYUNAN, AXEL ROSE A.

PAANO, MARIA LIZA O.

PAASA, ELAINE MAREY N.

PABAYAN, KRISHANE C.

PABILLARAN, KATHLEEN LOUISE AG D.

PABILLORE, ELIZA PURE P.

PABONITA, JAMES PATRICK B.

PABUTOY, RIKKA MARIE B.

PACALDO, KIZHIA J.

PACANA, AUDREY BRINA S.

PACANA, CLARICE SHANE A.

PACANA, MEG ELLA FATIMA A.

PACHECO, PAMELA Q.

PACIENTE, JUNELYN T.

PACILAN, RESEE P.

PACLIBAR, PATRICK NORIEL D.

PACTO, QUEENNIE LOVE S.

PACULBA, ALFRED

PACULBA, JECELLE B.

PADAY, WAYMAR C.

PADILLA, JARED RENO M.

PADILLA, RAPHAEL JOAQUIN C.

PADUA, IZZY F.

PAGARAN, MICHAEL MARTIN T.

PAGHASIAN, FAMELA CLARICE P.

PAGUICAN, VANESSA A.

PAGUIDOPON, NIKKA KAZIEL T.

PAHILAN, CHRISTINE J.

PAHILANGCO, ELENJEM MARIE V.

PAHILANGCO, JAMIELEN MARIE V.

PAHUNANG, KAYE TRINA E.

PAITAO, AMERHASSAN C.

PAJARON, GLYTHYL DANE A.

PALALAY, TRISTAN NEIL G.

PALAÑA, KYNNE KHIAN N.

PALAÑA, STEPHEN S.

PALANGGALAN, ALHAKIM B.

PALER, APRIL JOY R.

PALMA GIL, CHARLES DANIEL D.

PAMISA, LYN MAE B.

PAÑA, KC FRANCZESKA NICOLE O.

PANCHO, ANNE MONICA S.

PANCIPANCI, LEI ANNE O.

PANDAPATAN, SITTIE HIDAYA P.

PANDI, JIBRAIL G.

PANGA, JOSHUA ANDRE P.

PANGADAPUN, YUSOPH HUSAIN IV N.

PANGAN, JANELLAH MICHELLE V.

PANGANDAMAN, ASIA NOREEN M.

PANGANDAMAN, EMIR JALOUD C.

PANGANDAMAN, MOHAMMAD ALI A.

PANGANDAMAN, ROHAYMA P.

PANGANDAMUN, NEHAYA N.

PANGCATAN, ASLIMAH M.

PANGCOGA, FAIDAH M.

PANGONOTAN, JAMELA B.

PANLAAN, JUDE ELMER N.

PANSAR, NORHODA S.

PANTILLO, SC GEYV O.

PANULAYA, GALLE GLENN C.

PAPAURAN, ZARRAIAH NICHOLE R.

PARAGAS, DARLENE B.

PARAGILI, LOURA VENCE CLAIRE F.

PARANTAR, LANCE PATRICK Q.

PARAS, SARAH VIE V.

PARCON, GLAZE JEDAIAH A.

PARCUTILO, EZEKIEL A.

PAREDES, RHO JESSAMIN C.

PARPADO, PATRICIA NIKHOLE

PARREL, JERECHO DEREK A.

PARREÑO, ELLAIVEN C.

PASAGI, HAKIMA B.

PASAGI, SITTIE REHAM G.

PATALINGHUG, SHAILA PAOLA B.

PATARA, NAJELA A.

PATIMO, KATHLEEN CLAIRE G.

PAUTIN, NUR-JANNAH P.

PAUYON, MARY LOVEJOY C.

PAYOT, GENESES GHIA G.

PELEGRINO, KRISTEL KAYE T.

PEÑA, ALLEN KYLE J.

PEÑADA, BERNARDO JR. B.

PEÑALOSA, KAILA DANIELLE K.

PENASO, JOHN LAURENCE

PENDIAMAN, RASIDA C.

PEPITO, ALEXA GWYN A.

PERALTA, MOUREEN GAIL P.

PERANG, KRISHNA MAE R.

PEREZ, CARLOS ROY C.

PEREZ, MARK RENZ D.

PIANG, ANA KHAYLA A.

PICAR, DIVINE ADA L.

PIELAGO, SHEILA MAE B.

PIL, VICTORIA F.

PILOTON, FRANCOIS M.

PILOTON, JAN MARCO O.

PILOTON, PEARL ANGEL P.

PINAGAWA, JOVELYN L.

PINATACAN, KALLISTA ISABELLE C.

PINERO, EVAN CLAIRE N.

PINGKIAN, GEANNE O.

PINOTE, KRIZIA SOPHIA T.

PINSOY, KAREN MAE G.

PINTOR, MARY COLEEN CLAIRE

PIOL, JUSTINNE LOREN T.

PISIGI, NORHANIFAH M.

POLAO, ABDULHUSSIEN D.

POLLARD, ALEXANDRIA MARY E.

POLOG, JEHARA ASHYA M.

PONCE, JAZZMIN LIZZA

PONCE, MARIA ANGELA V.

PONGASE, KENTH JOBEL P.

PONTERAS, VIBERLIE HARTELLE T.

PONTILLAS, EMMANUEL REY T.

PORNIA, TRISHIA CLAIRE M.

PORRAS, PAULYN ERICA M.

PORTILLO, MARIA ALEXANDREA VENILDA P.

POTOT, KAYE CARLO J.

PRANZA, MA. ERIKKA LOUISE P.

PRINCIPE, SOFHIA CAMILLE C.

PROFUGO, LEE SKATY P.

PUA, RAYNESAHR IRISH P.

PUEBLOS, ANIKA THERESE C.

PULAW, HANAN H.

PULMONES, JORYLL D.

PUMBAYA, AYAMIE A.

PUNDOMA, TASNIMAH H.

PUNGUINAGINA, ISHMAEL M.

QUEJADA, JEA JINEREL B.

QUIAMBAO, BEA MARIE L.

QUIANDO, RYAN ROMEL C.

QUIDET, MA. CHLOE GLENICE A.

QUIETA, LORIELAINE M.

QUIJADA, CHRISTOPHER B.

QUIJANO, NINA ISABEL L.

QUILAB, KENTH LEONARD A.

QUILLA, KEZIAH M.

QUIMBO, JERI LYKA H.

QUIMBO, JOHN CEDRIC MYER

QUIMIGUING, SHERWIN P.

QUINOL, ALDIE LOU M.

QUIÑONEZ, KRYSTEL MAE T.

QUINTANA, ANGELICA J.

QUINTIL, JONEL M.

QUIROS, SHAMA JANE D.

QUITIOL, KATE RUSSEL S.

QUIZA, SHANIA LOU G.

RAAGAS, ABIGAIL GRACE A.

RAAKIN, BABY ISABEL R.

RABANES, DIANNE P.

RABUYO, ANGEL LOUISSE T.

RACMAN, SITTIE HAYA P.

RADAZA, KRISTINE P.

RADIAMODA, ASIMA M.

RAFALLO, BROOKS MAY O.

RAGANDANG, PETER IAN A.

RAGO, ALYANAH N.

RAGO, CARMELLI MARIE A.

RAGUAL, JAMAICA CLAIRE E.

RAKI-IN, SITTIE AYNAH S.

RAMIREZ, KRIZZIAH A.

RAMIREZ, RALPH ABEGAIL P.

RAMONAL, KAINA P.

RAMONAL, KELSEY P.

RAMOS, ANDREW GREGG IV C.

RAMOS, DAVID CASTER TROY J.

RAMOS, DAVID IVANNE IZECK J.

RAMOS, JEHAN C.

RAMOS, NAR ANGELO G.

RANA, CZAR R.

RANAO, POTRE NAI-RANIE D.

RANARA, KAREN CLARISSE L.

RANAY, XYRELL GRACE MOANA MARIE C.

RANDE, HAFSA JAMEELA B.

RANDEZ, JUVIELYN D.

RANGIRIS, ESMAILAH D.

RANGIRIS, SITTIE YENGELLAH G.

RANIDO, CAVIN LLOYD JOHN D.

RAÑIN, RIO GLENDA D.

RANOCO, NATHALIE JOYCE N.

RAPLIZA, EARL JAY A.

RARA, JEFFREY A.

RASID, ASIMA U.

RASUMAN, MOHAMMAD HIZAM L.

RATUNIL, CYJOR BRIANT B.

RATUNIL, KATE JUSTINE A.

RAVELO, CARLA DANNETTE G.

RAVIDAS, MAE VILLE M.

RAVIDAS, REY E.

RAYPON, ZENNIEL JESSA C.

REBOLOS, FRANCES ANGELIE B.

REDOBLE, RONA JANE P.

REJAS, HANNEH ROSE N.

RELOS, ANGEL GRACE B.

REMENTIZO, ALLYSSA NICOLE A.

REMOJO, JHANA JANE R.

REQUIRME, CORRINE FAITH M.

REYES, ABEGAILE L.

REYES, CAMILLE MAE B.

REYES, DAN NARCISO III B.

REYES, SHYNAH MYWE B.

RICA, DANIELA B.

RIVAS, JEVIRTH B.

RIVERA, ALYANNA MARIE A.

RIVERA, KHARLA FRANCESCA P.

RIVERA, NEHGEIRAM S.

RIVERA, ROSARIO ISABEL P.

RIVERA, SYLVIANE V.

RIZADA, ZYLLE Y.

RIZALDO, JIVI ROY D.

RIZON, DEBORAH FAITH M.

ROBIN, JOSHUA

ROCA, TRICIA NHELLE

RODRIGUEZ, SHEILAMAE P.

ROJAS, JERALD VINCENT O.

ROJAS, MARK V.

ROJO, FARRAH E.

ROLIDA, RYU JOAQUIN L.

ROLUMA, KENNETH

ROMANO, KIM RAFAEL A.

ROMULO, KRIZZIA AIMEE B.

ROMULO, SEAN ULYSSES P.

RONDINA, DINAH MAY S.

ROSALES, MARGARITA LOUAN D.

ROSIOS, SHONA ALEEZA A.

ROW, RENEE CATHERINE LOUISE D.

ROXAS, NOREEN CARY C.

ROY, ROBYN ISABELLE S.

RULIDA, JAY RYAN M.

RULL, CRYSTAL JEAN D.

RUSTE, NICOLE G.

SAAVEDRA, ALMAR A.

SABAL, JOHN CARLO E.

SABANDO, IRISH MAE B.

SABANG, AIRA MAE M.

SABAOT, EFFIE MAE S.

SABE, ANGELA JANE I.

SABEJON, KYRA C.

SABELLITA, JASMIN F.

SABIJON, CHRYSTEEN JOY D.

SABIO, JOSEPH KARL C.

SABLE, SANNY JAY R.

SABO, QUEENE M.

SABORNIDO, BEB ELAIZA D.

SABUERO, DEAN VINCENT L.

SABUGA-A, KRYZKA A.

SABUNOD, ADRIAN JOSE J.

SABURAO, JURISSE WHEL E.

SABURAO, JUSTINE JADE V.

SAEED, SONAYYAH B.

SAGA, ABDUL MOJEB B.

SAGA, PAULAINE GRACE C.

SAGA, SHARMAINE M.

SAGAAD, PRINCESS LEAH JOY D.

SAGARINO, MITCHIE P.

SAGUBAN, KIMBERLY C.

SAID, ZHAYDA ZSA-EINAV S.

SAIDALE, SHAHANIE T.

SAIDALI, MOSLIFAH P.

SAIDALI, SALIHA G.

SAIDAR, ROHANIE L.

SAJOL, JOSEPH LEINARD C.

SAJOL, LLOYD H.

SALADAGA, CHRISTIAN JULLE C.

SALADAGA, REAHLAIZA T.

SALAINTO, HALIA J.

SALARDA, APRIL B.

SALAS, KING ISRAEL D.

SALATAN, DAYNIELLE COLETTE B.

SALCEDO, CJ KARL L.

SALCEDO, ROMEO BRYAN IV T.

SALDIVAR, IVY FAYE R.

SALDUA, DONABEL G.

SALE, JO ALFIEROME V.

SALES, JANE MARIZ P.

SALES, KARL RYAN O.

SALGADO, KLOYD ARNE D.

SALIBUT, SITTIE FAMERAH M.

SALIC, PRINCESS KHAYRIA A.

SALIGUMBA, ALLYZZA CAMILLE B.

SALINAS, DAISA S.

SALIPONG, SOPHIA MOREEN B.

SALMASAN, KHATE NARENCE I.

SALMORIN, YVONE CLAIRE F.

SALOMON, JOHN ANDREW F.

SALUDES, ANGEL EDITH

SALVANERA, BEA ANGELA A.

SALVANI, MARLOU O.

SAMANIEGO, MYREH RENIT A.

SAMBAS, ROY VINCENT JAY L.

SAMMAD, ASMAH D.

SAMPAO, EMMAN D.

SAMPORNA, AMERAH D.

SAMSODEN, AL-JASSER A.

SAN BLAS, MIGUEL JAY C.

SAN GABRIEL, ERRELL JANE E.

SAN JUAN, JUSTIN E.

SANCHEZ, CLARK P.

SANCHEZ, JULIE ANNE BONITA B.

SANCHEZ, KENNETH JHON D.

SANCHEZ, NANCY RHOEDESSA F.

SANDIGAN, SHAINA DYNE J.

SANDOVAL, HAZEL JOY L.

SANGCOPAN, SITTIE AZISA L.

SANGGOYOD, KHAMILA A.

SANI, ANNA RAYMAH L.

SANOY, NIKKI MABELLE T.

SANTILLAN, AALIYAH JOAN G.

SANTOS, ALLYSSA LOUI B.

SAPATALO, JUSTINE CAMILLE A.

SARANGANI, FATHMA HAZRAT O.

SARDAN, LEOSAM JULIUS Y.

SARIP, ABDULGAFFUR S.

SARIP, ANNA JALILAH T.

SARIPH, AMINAH AZRAA T.

SARMAGO, PRINCESS MIKA B.

SARMIENTO, KYLE VIENESSE E.

SARTE, VINCENT Z.

SAUSA, RHOJANE A.

SAWAY, SHIELA MAE M.

SAYED, HANAN H.

SCHEILE, NICOLE ALICIA CHRISTA G.

SECRETARIA, ANNE R.

SECRETARIA, LOXANDRA MAE F.

SEGURA, KRIZZIA MAE B.

SEMBRANO, XYNIA JOCELLE

SEMINE, SHEENA JADE T.

SEÑALISTA, ALYZZA FAYE B.

SEÑARA, SHEENA P.

SENDAYDIEGO, JEAUZ ARTHUR J.

SERAD, AINOSALAM H.

SERAD, BASAM S.

SERATE, MARIANNE ANGELA P.

SERNA, MA. CECILIA Y.

SERONAY, KARMELLE KWYN B.

SESBREÑO, SHEKINAH O.

SEVILLA, SIEGFRED JOHN D.

SEVILLA, STEVEN MIKE C.

SHI, HUI HUANG

SIA, NATASHA KATE D.

SIA, SHARON MARIE T.

SIA, YOTSAKORN C.

SICAG, AHMAD V.

SIDIC, MOHAMMAD ASLAM D.

SIERAS, JUHANNA ELOISA A.

SIERRA, JASON H.

SIERRA, YEOJ G.

SIGUE, JULIA MAY P.

SIHABODDIN, NORHANIE A.

SILAGAN, MICHELLE ANN

SILMARO, SHANELLE B.

SIMBLANTE, ROLVEN T.

SIMENE, JOSH ADRIEL A.

SINSUAT, RENZEL E.

SIOCO, RAZEL JEAN C.

SIQUIJOR, JON VINCENT ISIDOR C.

SISMAR, XAVIER KENT N.

SOBREMISANA, LEA ANGELA E.

SOBRETODO, MARY EDRIANNE C.

SOCO, LADY MARIE M.

SOCUROM, NOZUMI A.

SOGUILON, ROUESSA S.

SOLAIMAN, FATIMAH MAIMANA M.

SOLAIMAN, MOHAMMAD ALI D.

SOLIVA, HANNAH MAE Y.

SOLIVA, IRISH GEM D.

SOLIVERES, JEREMIE E.

SOLON, MIKAILA ALFA C.

SOLOSOD, ABEGAIL B.

SOMAGAYAN, RAYHAN T.

SOMERA, BEA ROSELLE J.

SOMO, JAIRA LYNNE

SON, WARREN CHRISTOPHER N.

SONZA, DARLA JADE L.

SONZA, MICHAEL JERRY B.

SUAN, REINHARDT ACE B.

SUANER, IRIS CLEAR

SUAYBAGUIO, CHRISTIAN GABRIEL M.

SULATAN, JOHNDEL S.

SULTAN, AYNULHAYYA S.

SULTAN, KING HAROUN M.

SULTAN, MAHIDAH M.

SUMAGUINA, JALALYN T.

SUMAIN, CHRISLER JOHN G.

SUMALINOG, KISH NICOLE R.

SUMALPONG, VENZ LEOBERT C.

SUMOGUID, ANGEL MAE C.

SUMOROY, MARY ANN I.

SUMPO, JOYCE D.

SUNDO, CHRISTINE KATE D.

SUNPONGCO, BHERNALENE A.

SUPLEMENTO, JOHN LLOYD P.

SUPNET, RODEL J.

SUPREMO, CHRISTINE CLAIRE O.

SUPRITO, ARNEL JAMES Y.

SURALTA, JOHN GABRIEL L.

SURATOS, DENISHA ALEXA C.

SURATOS, ELISHA ASLI C.

SURVILLA, ANTON A.

SUSA, GIAN KARLO Q.

SUSADA, MARJORIE B.

SUSVILLA, JASON H.

SY, JOSIE N.

SYLEE, ANDRE JOHANN R.

TABADA, CHERRY MAE F.

TABALBA, WAYNE WALTER VAN

TABAMO, LAURENCE JESS C.

TABANAO, PHILIP JHON M.

TABAO, MOHAMMAD ALI A.

TABAS, JOHN HOMER C.

TABAT, RHENNA M.

TABAY, ADRIAN JAMES A.

TABEQUERO, JUNE PAOLO G.

TABIGNE, FAITH ALMI V.

TABLAN, GRACE ANNE JOY V.

TABUA, AINIE R.

TABUDLONG, QCJ CYRIL B.

TACANDONG, MARC RODEN D.

TACASTACAS, RENZ JOSHUA C.

TACHADO, DANIEL TIMOTHY L.

TACLINDO, MELIZA CANDE B.

TADENA, LARRYNZ GABRIELLE N.

TADENA, LEAH MARIE P.

TADO, RONELIO JR. B.

TAGAAN, JOSE ALFONSO M.

TAGACA, LYNDIE V.

TAGANOS, MARK ANTHONY A.

TAGAPIA, RIZALIND RAE F.

TAGARAO, NEIL B.

TAGARDA, MARIELLE JENEVIVE C.

TAGAYLO, JOSHUA T.

TAGO, MOHAMMAD HAMZA A.

TAGO, NORFESAH U.

TAGSIP, ELJEN JAMES G.

TAGUIC, KIM IAN O.

TAIB, AZRIZA SHAHANEE G.

TALA-O, RIVIR SHARREL C.

TALATALA, NICHOLE L.

TALIDONG, HONEY GRACE S.

TALINES, CORINNE MAE J.

TALIPAN, CHARY KRIS S.

TALLEDO, KAREN CLEO P.

TAMAYO, KRIZA NIÑA A.

TAMBIE, NAIRAH M.

TAMIROY, CHRISTIAN JESS B.

TAN, DWIGHT MARTIN U.

TAN, JETHRO V.

TAN, JONIEL LANCE A.

TAN, LI LUREN RAPHAELLE S.

TAN, MALVIN RYAN M.

TAN, RUCHIEL ANN O.

TAN, SUEZANNE C.

TAN, TRISHA A.

TAN-GINTO, ELDRICK JAMES D.

TANGPOS, DARREN DANIEL C.

TANO, HERNA FRANCIS MAE B.

TANO, KYETH IAN A.

TANUA, RYHANN IFTIZSAR P.

TANUSAN, EDWARD B.

TAPALES, KARLO NOEH P.

TAPAY, ANGEL BERNADETH R.

TAPAYAN, LOREN ERICKA O.

TAPIA, JERICHO ROMULUS T.

TAPSI, ALMARIZA R.

TATAD, FIONA MAE D.

TAULO, NIHAYA D.

TAYANES, KENNETH E.

TAYONG, CRYSCHIA FAYE C.

TE, JOHN CLARENCE V.

TEJADA, RANDY LOUIS GABRIEL M.

TEJANO, ANNA MIKAELA A.

TEJERO, ANGELICA M.

TESTA, SHERLIN MAE M.

TEVES, MARIBELLE O.

TIGOLO, LYN JANE P.

TIIN, DEO GRACE M.

TIMAJO, KYLE JOSEPH O.

TIMBANCAYA, ZILFA CLEOFE D.

TIMBANGAN, RAIHANA S.

TIMCANG, CHRISTINE A.

TINOY, PRISSY PAZIA L.

TIO, YAHSYL JOHN C.

TIONGCO, JESSA CHRISTINE P.

TIU, JOHN GLENN B.

TIU, ROY JR. T.

TIU, ROZEN MARIZ C.

TODIÑO, JOEFAYE SHALISK Q.

TOLEDO, MARY LORRAINE B.

TOLENTINO, REXCELLE L.

TOMADA, PEARLANN S.

TOMAQUIN, NNEKA A.

TOMARA, HOSNIAH A.

TOMATE, VERGEL ADRIAN S.

TONGCO, JONAS MARCO B.

TONIDO, CHARITY FAITH B.

TORRALBA, ARCHIMEDES II

TORREFLORES, DOMINIQUE FAYE J.

TORREGOSA, AUDREY VENUS N.

TORRENUEVA, AMARIE A.

TORREPALMA, ALTHEA MAE B.

TOSTON, JADE C.

TRAJE, MARBEN CARL F.

TRAVERO, EHRIELLE ANN A.

TRINIDAD, PRINCESS JANE R.

TRINIDAD, TRESTELL A.

TUAÑO, MIGUEL JETHRO S.

TUASON, TRISTAN JOSE RUDOLF V.

TUBERA, DEO HANNAH E.

TUBO, ARVIN S.

TUBO, PRINCESS JADE

TUDTUD, KYLA GRACE T.

TUHOD, CARLO JADE D.

TUMARONG, LEINARRA L.

TUPAZ, MA. BEATRIZ VERONA T.

TURARAY, HANNAH THERESE V.

TUTAS, MARIELLE N.

TUTOR, GEMWELL A.

TY, CASEY ANGELIQUE B.

UCAB, RENZO G.

UDTOHAN, ANGELA MAY S.

UMPA, JAIME JR. L.

UMPARA, FATIMA FAIZA G.

UNSON, JOHN MICHAEL S.

UNTE, KHADIJA M.

UNTE, NAHARA P.

URAG, ANGELO GABRIEL A.

URBIZTONDO, MITZI G.

USMAN, AL-CAMAR L.

USMAN, MOHAMMAD MOAN G.

USMAN, NEHAM SHERIMAH A.

USODAN, SITTIE-ASIYAH L.

USUDAN, PRINCESS ALLAYSA ASLEY R.

UY, AERIANA B.

UY, DANIEL ANGELO B.

UY, DUSTIN ANGELO B.

UY, EZRA JAVIER E.

UY, JB BASTIAN L.

UY, LANCE HEINRIC T.

UY, MARINELLE C.

UY, NIÑO MARK L.

UY, RANDEE ALLANAH BELLE P.

UY, TIFFANY MAE D.

UY, TRISHA NICOLE O.

UYGUANGCO, BRENT JERICHO Q.

VALDEHUEZA, REDICULO DAVE F.

VALDEHUEZA, ROMARIE N.

VALDEHUEZA, TROY L.

VALDEZ, CYRIEL JORES S.

VALDEZ, MYRZEHNA F.

VALDON, KENT AERON J.

VALENCIA, NEIL A.

VALENDEZ, FRANZINE KELLE C.

VALENTINO, CHRISTIAN ANGELO B.

VALENZONA, MARIEL D.

VALLE, BILL MARC C.

VALLECERA, JAMES

VALLES, JOSE MICOH L.

VALMORIA, JOHN MARC V.

VARGAS, GERALD D.

VAZQUEZ, THANIA C.

VEDRA, MELANIE ANN T.

VEDUA, BARACHIEL F.

VELASCO, KRISTINA NADINE S.

VELASCO, QUEENNIE MAE P.

VELEZ, KHYLE B.

VELEZ, NICHOLE MAE G.

VELOSO, JAN MICHAEL JR. P.

VELOSO, JEAN XANDRA S.

VELOSO, RAFAEL JOHN G.

VELOSO, RYAN MARIE F.

VERDAD, KATHLEEN C.

VIADO, KYLE CHRISTOPHER R.

VICENTE, MILLINIA CIELA R.

VILLABER, NOVEN S.

VILLACOTE, MELVIN P.

VILLALOBOS, KATE CLAIRE P.

VILLALOBOS, REESE LAURENCE B.

VILLANUEVA, ANGEL MHAR D.

VILLANUEVA, ANGELO ZAYNE C.

VILLANUEVA, MARMEILYN R.

VILLANUEVA, ZELO LANCE D.

VILLAPAZ, SHANEDYL C.

VILLAROYA, SHANNEN PAMELA R.

VILLARTA, KWYNCLE ROSE C.

VILLARUEL, KAREN ANNE B.

VILLASTIQUE, ALVIE JOIE O.

VILLEGAS, LARISSA MARIE J.

VILLENA, JULIE ANN MARIE C.

VIOS, ROSCEL IRIS T.

VIRTUDAZO, ARANTYA ISABELLA M.

VIRTUDAZO, KENNY RONA O.

VIRTUDAZO, KIRSTEN MARIE E.

VISTAL, NIKKA MEA J.

VITOR, MARY CHE D.

VIZCAYNO, AARON JAMES C.

VUELBAN, ALEXIS MARIE O.

WAHAB, WALEED M.

WAMINAL, KENT REY S.

WONG, MANDELA LAE G.

WONG, MANDELA VIE G.

YABA, GARCRIS

YACAPIN, FARRAH MAE B.

YALUNG, TASHA LEA D.

YAMUT, ALGYNE CLAIRE J.

YAMUT, DANIELA V.

YANA, JOHN MILES KENNETH

YANA, YNNA MARIE Y.

YAÑEZ, NOAR ARVY V.

YANONG, PETER JOHN S.

YANSON, MARYLOURD SHANTELEY P.

YAPAC, CARYL TRISHIA E.

YAROT, DONALYN ISABEL T.

YBAÑEZ, CARY LOVE S.

YBAÑEZ, CHARLOTTE LEIGH D.

YBAÑEZ, CHRISTIANNE SETH O.

YBAÑEZ, MILLE SHANE A.

YCARO, JUSTIN CARLO E.

YMBONG, KOBE MARI F.

YONGCO, JHUMARIANNE G.

YU TIAMCO, GWYNETH AMANDA L.

YU, MELIT JANE R.

YU, SETH MARTIN T.

YUSON, LEXIN GEORGE U.

ZABLAN, KATE CHARLLE O.

ZAMAYLA, JOHN MICHAEL B.

ZAMBRANO, ALDEN C.

ZAMORA, JINGLE C.

ZAMORA, LEAN LEBIE M.

ZAMORAS, JOASH MATHEW L.

ZAPANTA, SCEIKY JANE H.

ZARATE, THERESE NICKOLE Q.

ZERRUDO, DESIREE ANN A.

ZULITA, LIBERTY JOY R.