Please proceed to our University Testing Center to register.
What to bring during the exam day:
1. Grade 10 ID
2. Pencils (#2)
3. Testing Fee Receipt (payment of Php 250.00 should be made at the XU Finance Office at least one day before the testing dates)
Experience Excellence at #XavierAteneo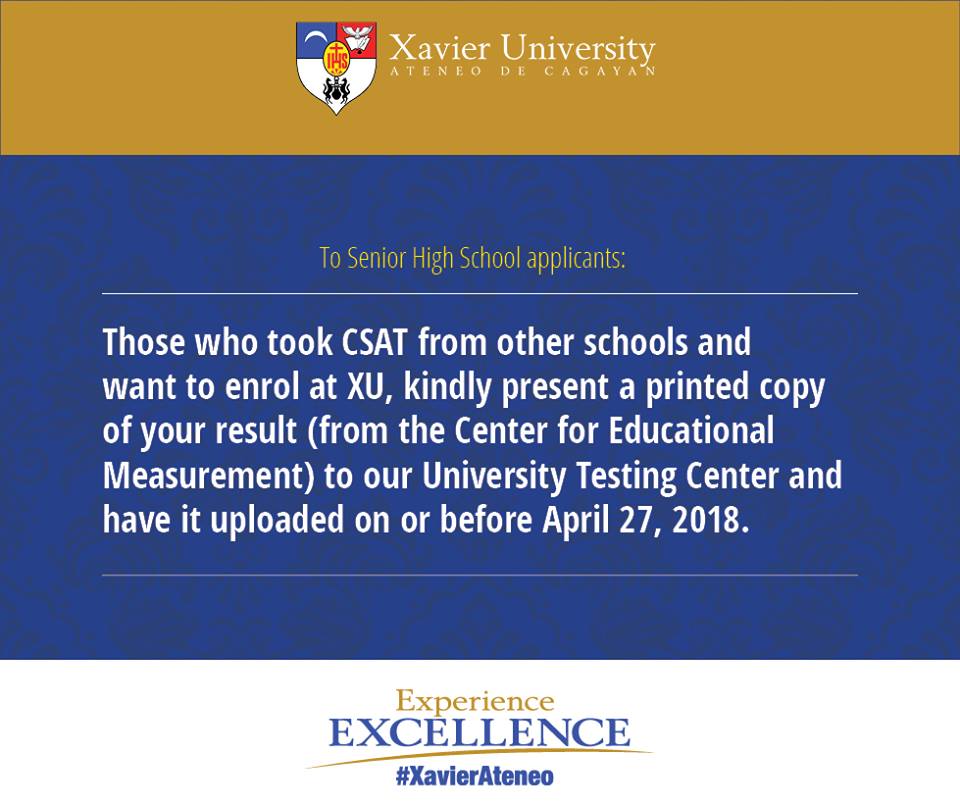 [ADVISORY] For XU Senior High School applicants: Those who took their CSAT from other schools and want to enrol at Xavier Ateneo, kindly present a printed copy of your result (from the Center for Educational Measurement) to our University Testing Center and have it uploaded on or before April 27, 2018. Thank you.