STEPS IN APPLYING FOR THE ALGCIT SCHOLARSHIP
1. Please download and fill out the ALGCIT Full Scholarship Application Form.
2. After accomplishing the form, kindly mail or personally deliver it to the Admissions and Aid Office (Lucas Hall, Xavier University - Ateneo de Cagayan, Corrales Avenue, Cagayan de Oro City). You may also email the filled-out form (in PDF) to This email address is being protected from spambots. You need JavaScript enabled to view it..
Note: Kindly submit ONLY ONE of the following documents at a LATER DATE following the submission of your application form: Family's Income Tax Return (ITR), Certificate of Tax Exemption from the BIR, or Certificate of Indigency from your Barangay. You may send the scanned copy to This email address is being protected from spambots. You need JavaScript enabled to view it..
3. The official list of Qualified ALGCIT Scholarship Exam Takers will be announced in early January 2018 on the XU website and via personal text message.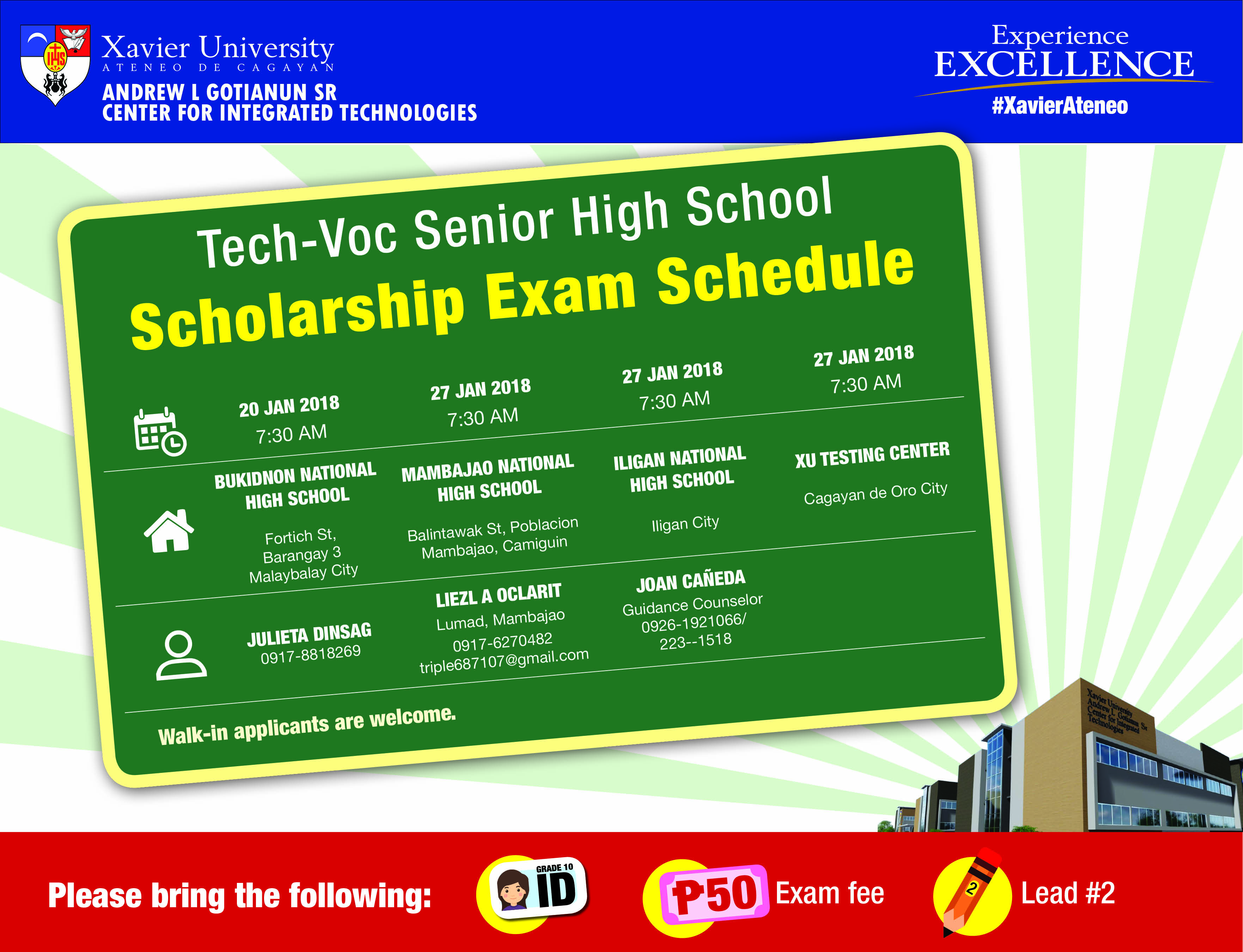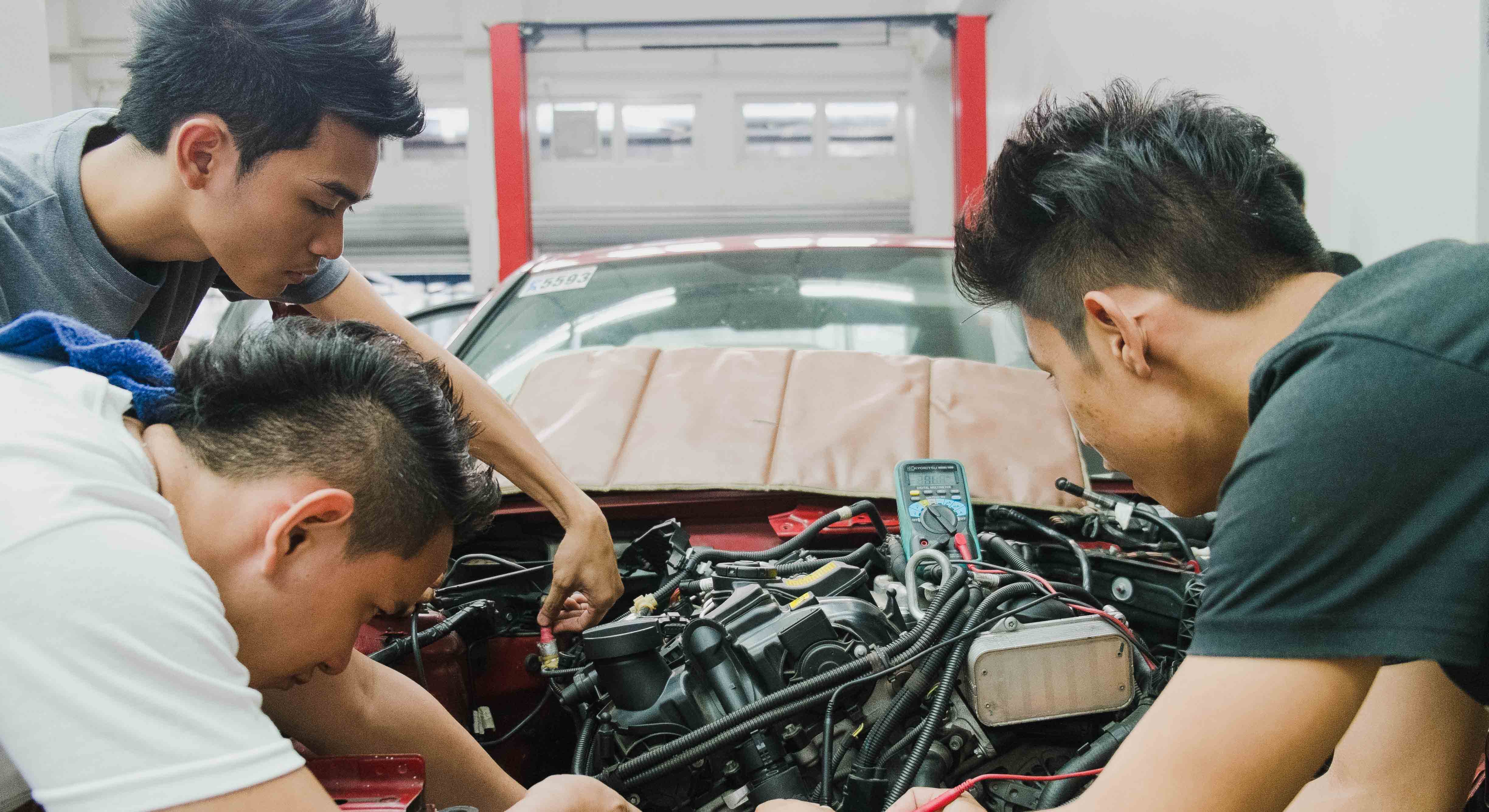 We aim to produce, through Jesuit education, graduates who possess and exhibit an excellent degree of technical competence, outstanding leadership qualities, and strong Christian values. We expose our students to entrepreneurial and industrial work to enable them to imbibe a keen sense of responsibility to the community.
Contact
Admissions and Aid Office
Lucas Hall, Corrales Avenue, Cagayan de Oro City
email:
This email address is being protected from spambots. You need JavaScript enabled to view it.