Published on Friday, 16 August 2013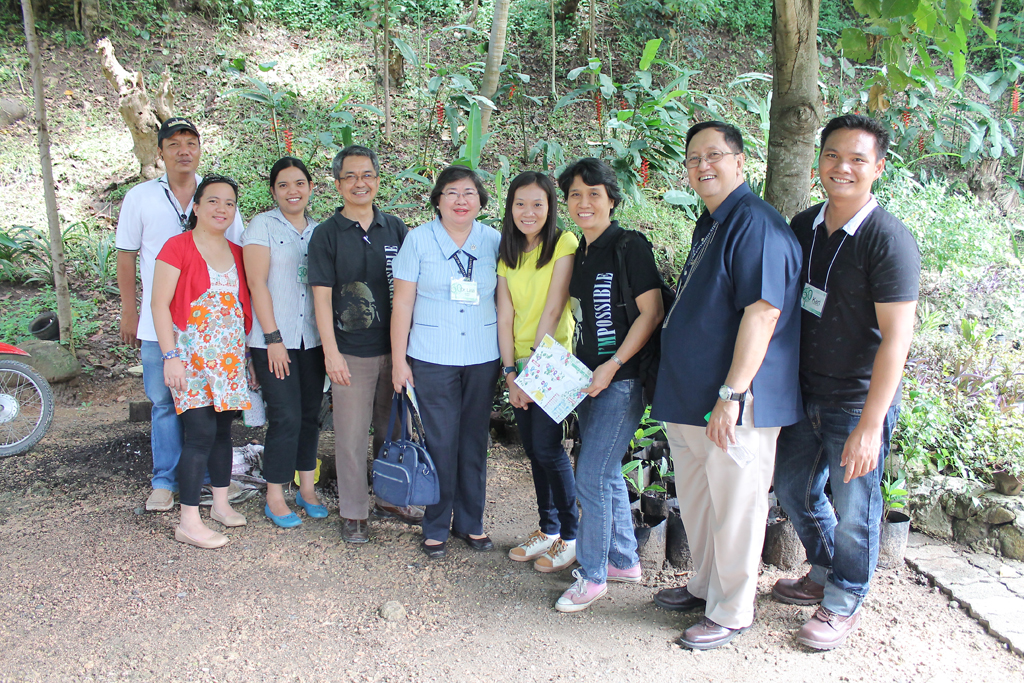 As part of the celebration of the Manresa Days, a number of XU administrators toured around the Manresa Farm to see first-hand what the 64-hectare campus of the College of Agriculture has in store.
The guided tour consisted of two parts – the running tour around the Farm and the walking tour of the various laboratories and exhibits of the college departments. The activity aimed to provide a better appreciation of the activities of the Aggies and of the role of the Manresa Farm.
Present at the tour were Vice President for Academics Lina Kwong, Vice President for Administration Noel Cantago SJ with staff from the Loyola House, Vice President for Mission and Ministry Irene Guitarte and her staff, Physical Plant Director Ramil Pajo and his staff, School of Business and Management Dean Ruth Love Russel and Assistant Dean Rustum Gevero.
Among the places they visited were the laboratories of Crop Science, which featured butterfly and bonsai gardens; Animal Science with their collection of cattle, sheep, chickens and rabbits; and the Agricultural Engineering with their display of machineries and soil testing lab, among many others. Some members of the group also stopped by to watch the puppet show prepared by Development Communication students for their high school visitors, while the others bought plant seeds from the Agribusiness booth.
A sumptuous lunch awaited the administrators at the Food Technology Center. The group also partook of the College's own food products, such as yogurt, fruit juices, lemon grass iced tea, and some fruits. Finally, they were given some green veggies and sweet corn to take home.
The Aggies are celebrating their Manresa Days and 60th Diamond Jubilee from Aug 14-17. Everyone is invited to join in on the fun.


Photo Album:
Hits: 2680