30 June 2017
Missionary Sisters of St Charles Borromeo-Scalabrinians assisted in the repacking of relief goods.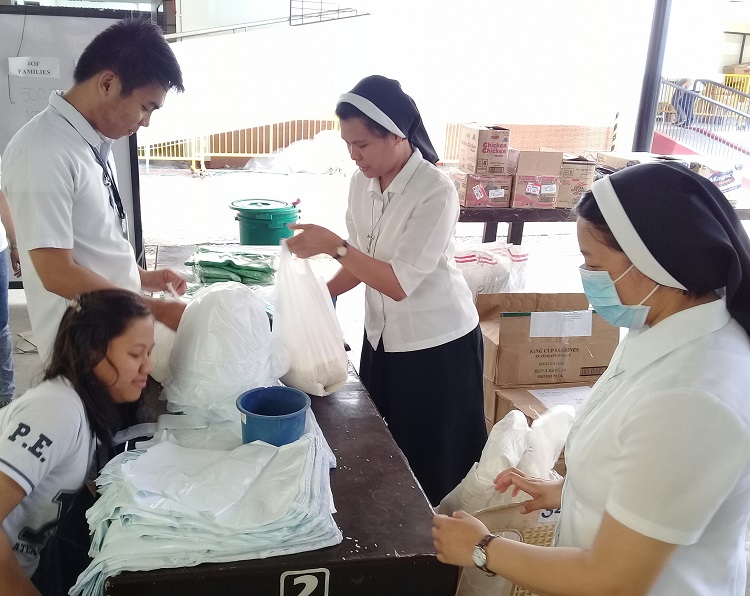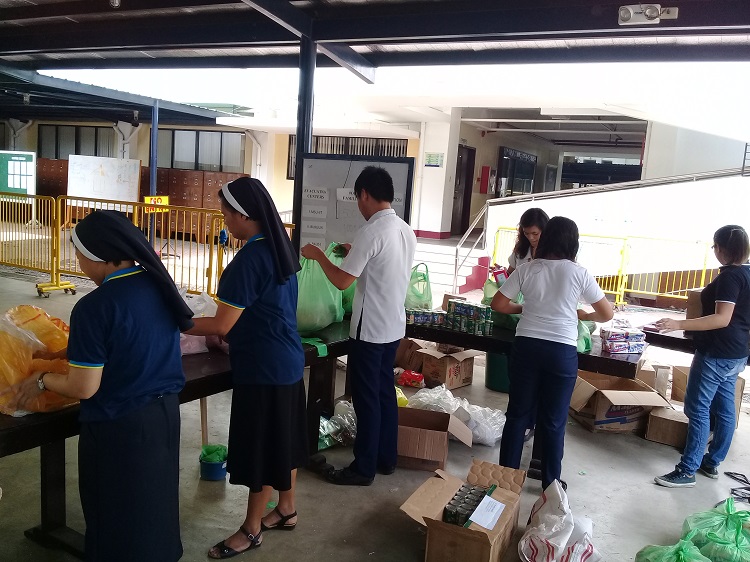 Eighty-six relief packs, nine boxes of distilled water and 50 packs of Puro Organic Ready-to-eat Porridge were delivered to home-based IDPs in Saguiaran and Balo-i, Lanao del Sur, care of Sultan Mino Guro.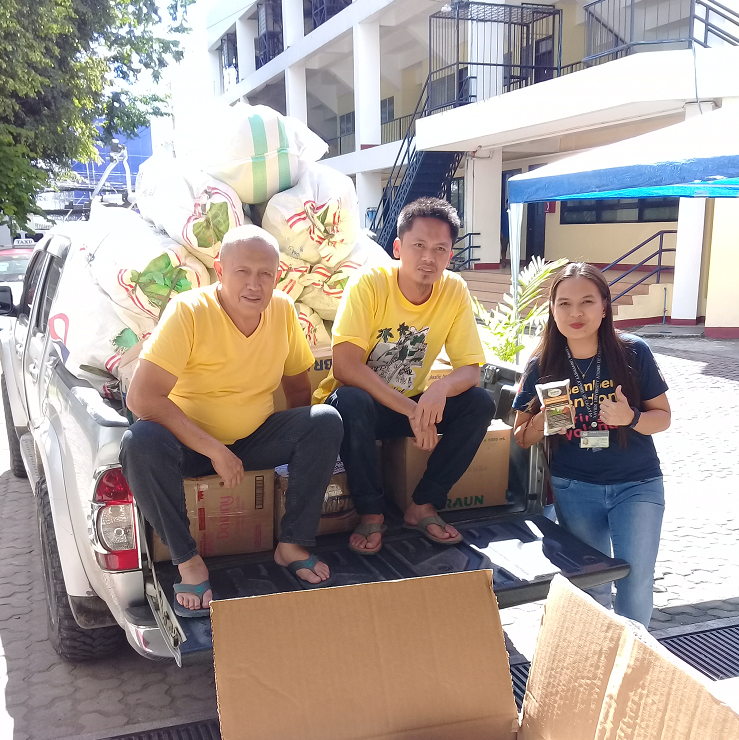 Boxes of hygiene kits were delivered to Vamenta, Barra through Ms Myrna Siose.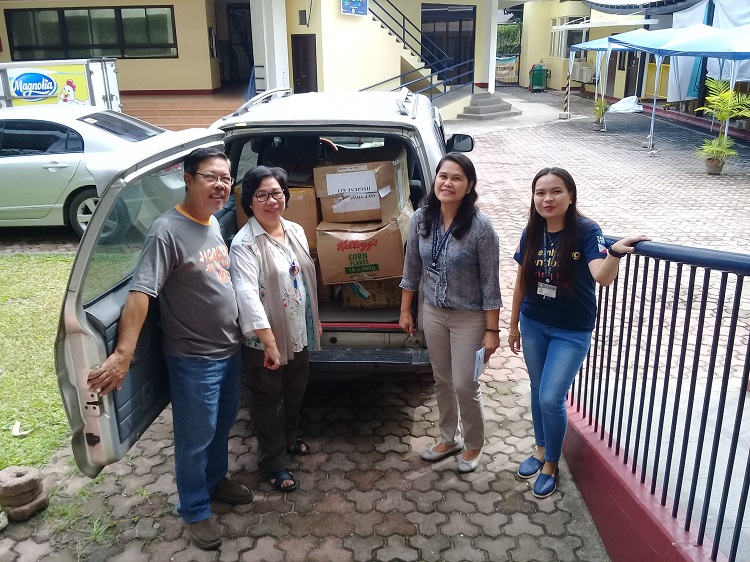 28 June 2017
One hundred boxes of non-fat milk were received by XU's #TabangMarawi team from Nestle through Mr Jeremy Gabor.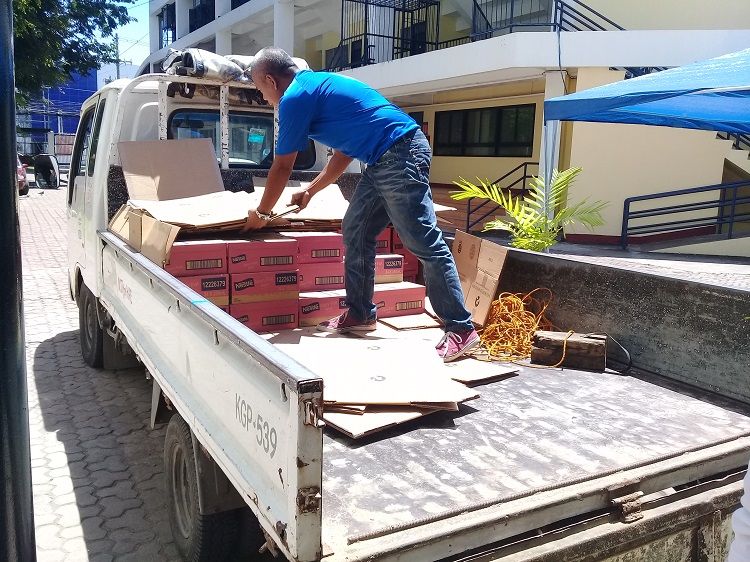 27 June 2017
XU Senior High School students and personnel from the XU Athletics Office extended help to load goods that will be sent for the IDPs in Iligan City.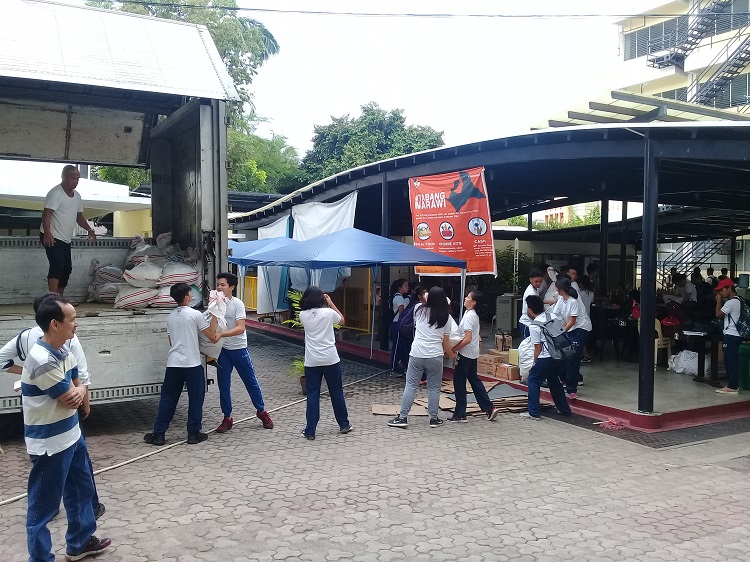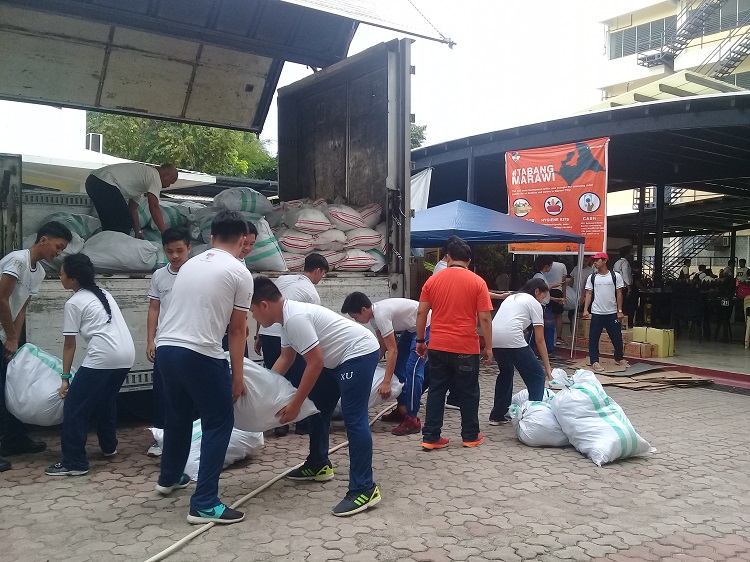 FDC Misamis Power Corporation delivered goods for repacking through Ms Analiza Miso.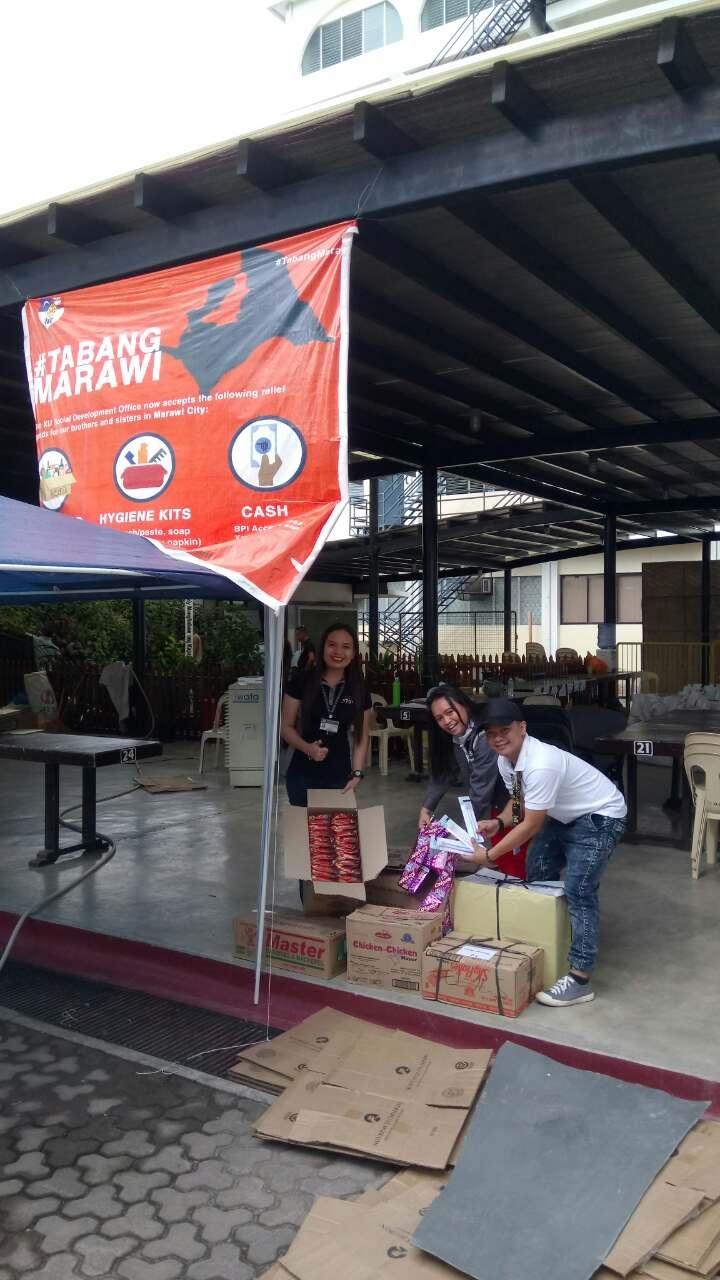 24 June 2017
Two thousand Uratex chairs were delivered to Iligan National High School for the learning centers that will be used by students affected by the Marawi crisis. This is made possible through the efforts of the Office of the Vice President of the Philippines and its Angat Buhay partners.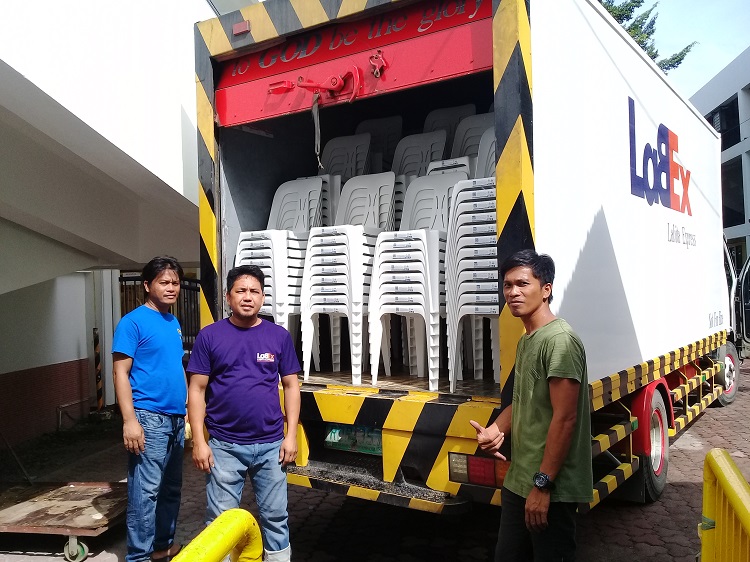 June 2017
#TabangMarawi Volunteers had a processing session with Engr Gail De la Rita and formators from the Social Development cluster.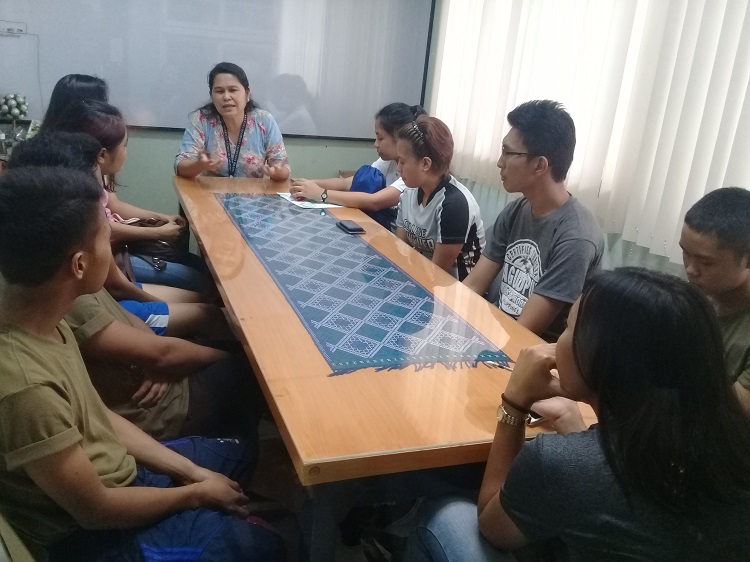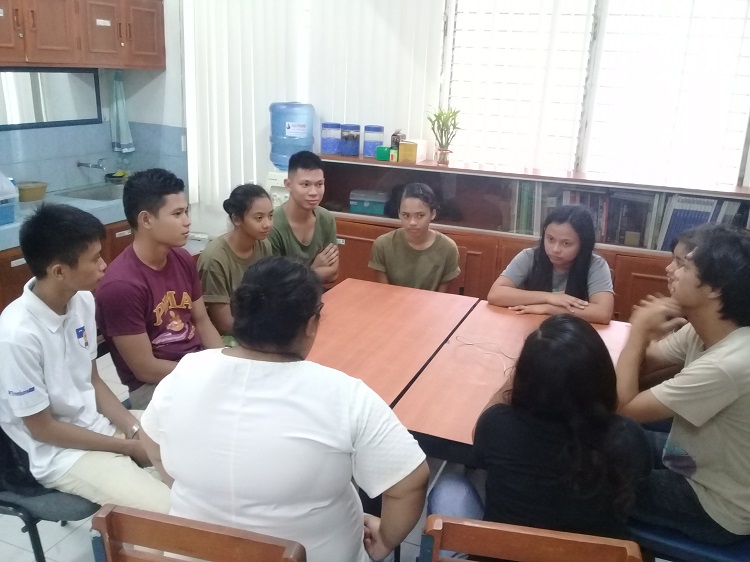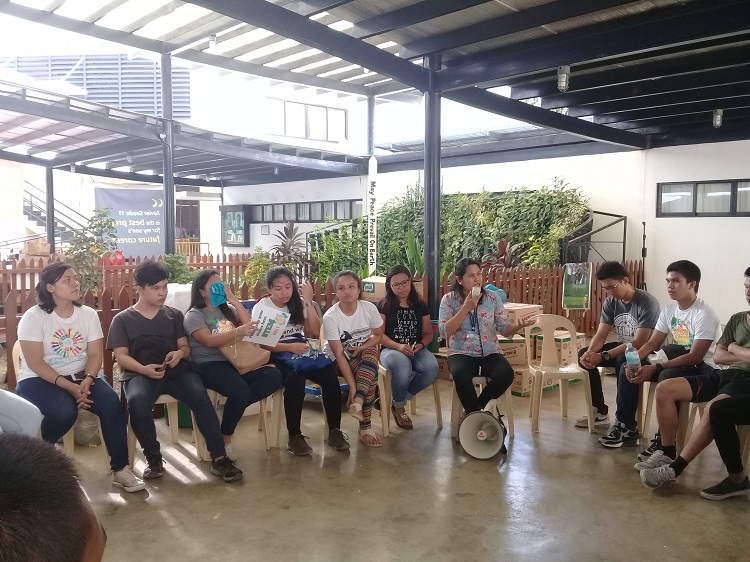 June 2017
Donated goods from Nestle through Mr Robert Wapaño.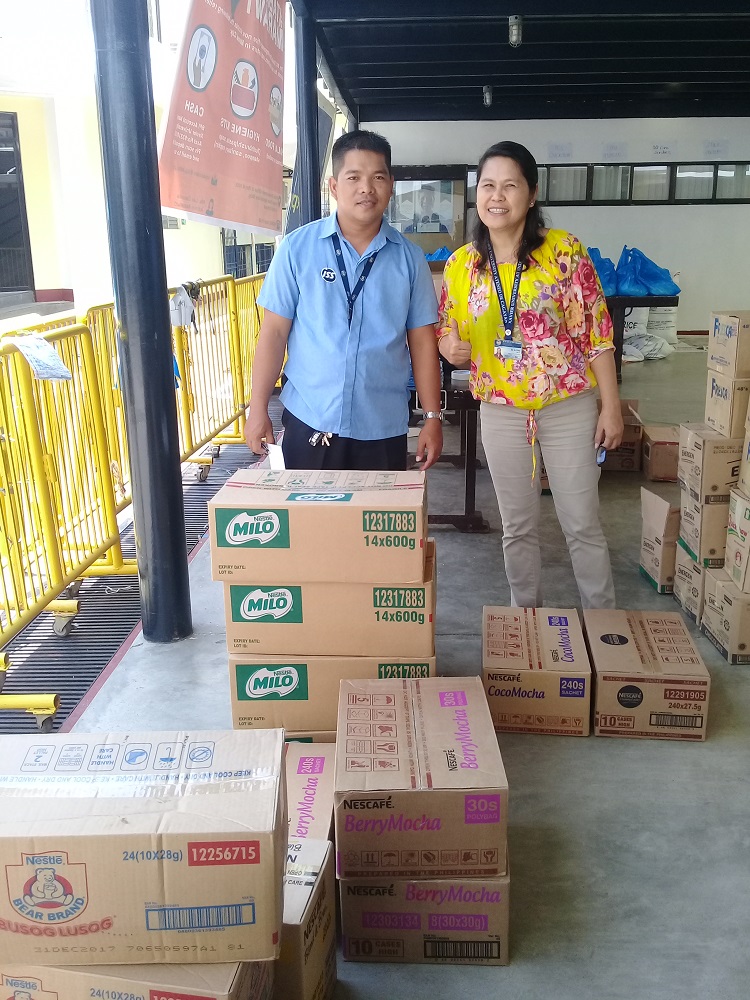 Donations from BCBP CDO West through Engr Jolou Miraflor.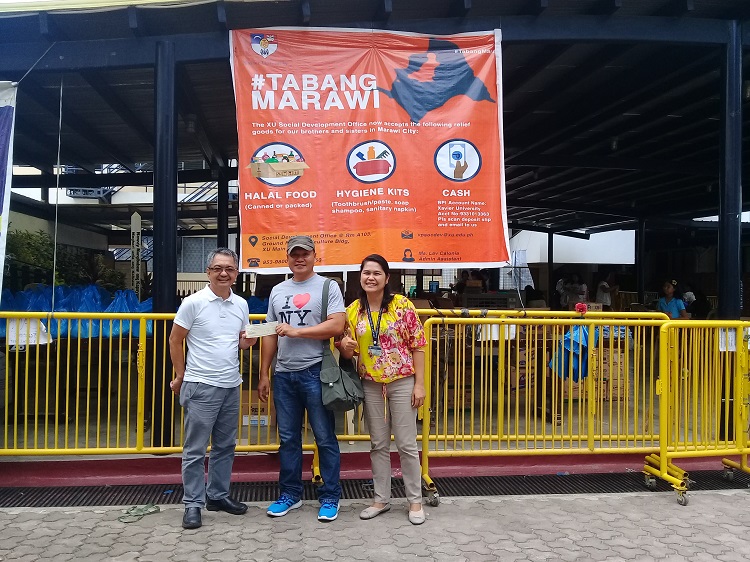 MannaPack Rice from Kiwanis International.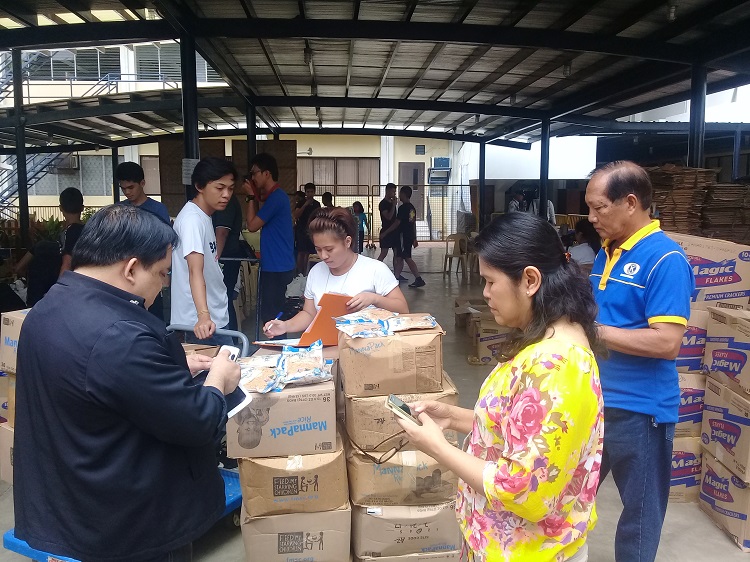 June 2017
Relief Goods from #TabangMarawi and #StandWithMarawi reached Iligan City, Balo-i, and Pawak, Lanao del Sur thru Sultan Minu Guro. Read the story of Sultan Guro here.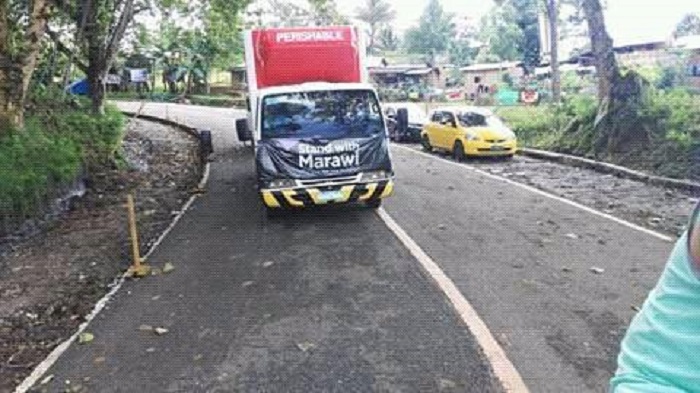 Balo-i, Lanao del Sur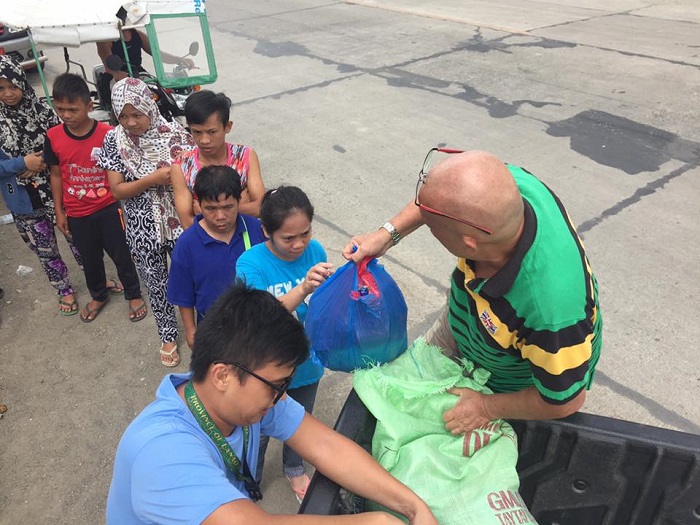 Barra town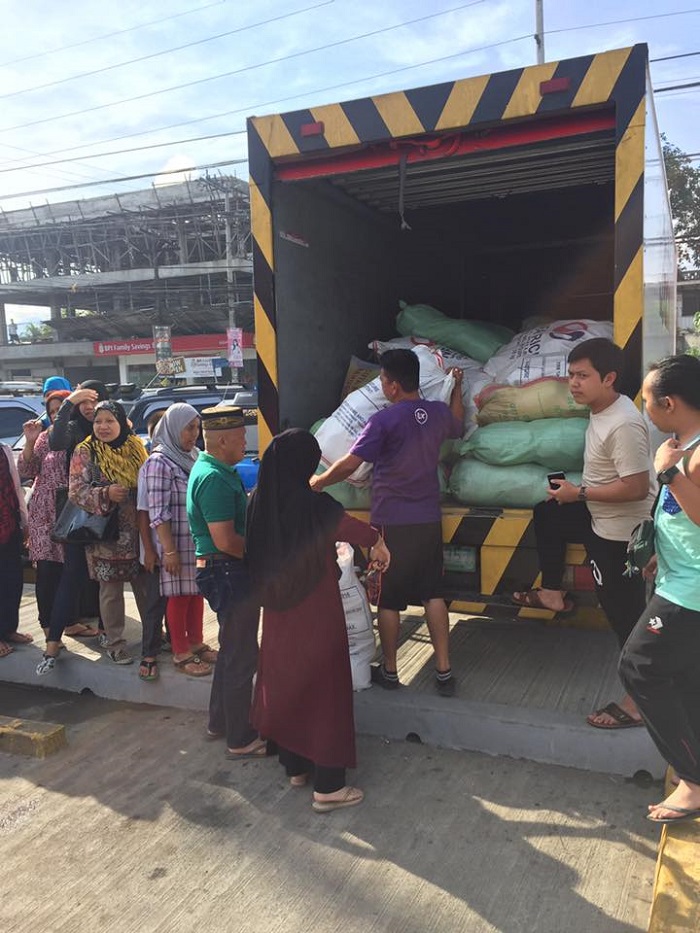 Iligan City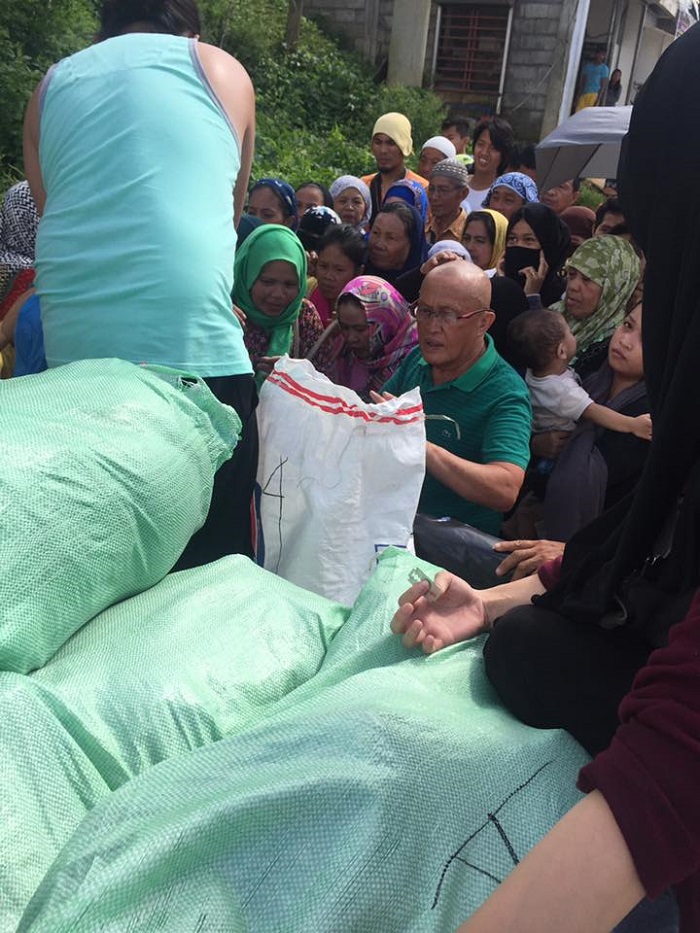 Balo-i, Lanao del Sur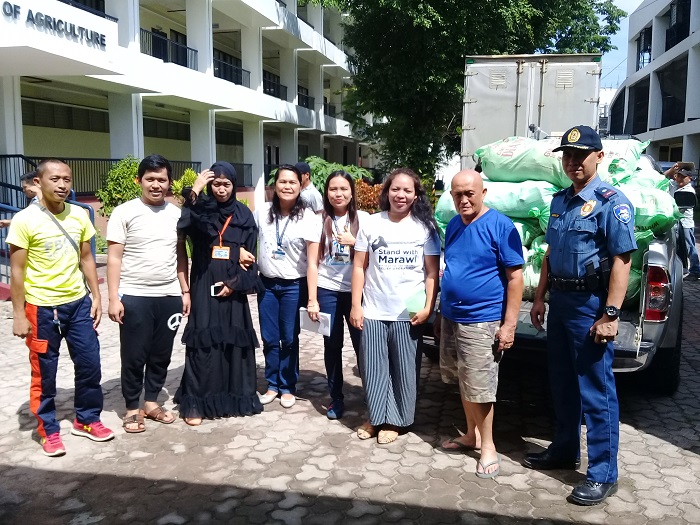 Relief operation volunteers. Photo by Lav Calonia
23 June 2017
#TabangMarawi relief ops with Nutrimeal donations from Feed The Children with the help of our PNP in sorting the goods received from the XU Red Mass. Php 100,000 from the cash donations was also used to purchase assorted goods (Halal canned goods, sanitary pads, energy cereals, and biscuits).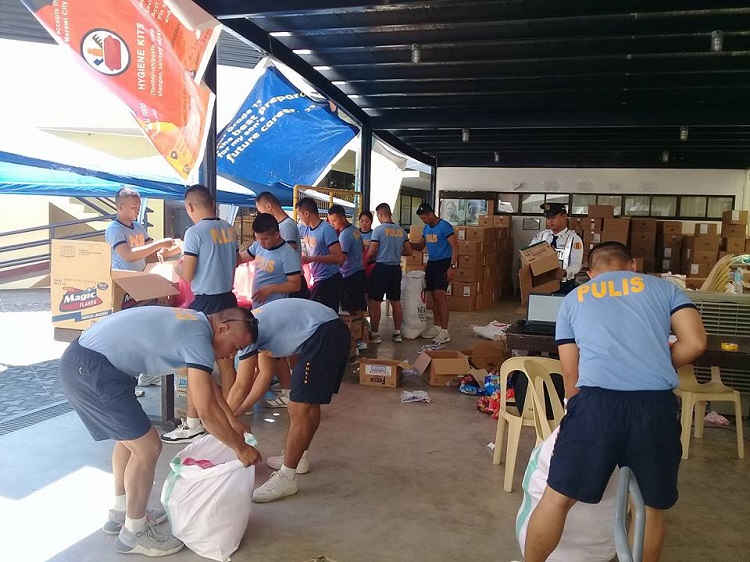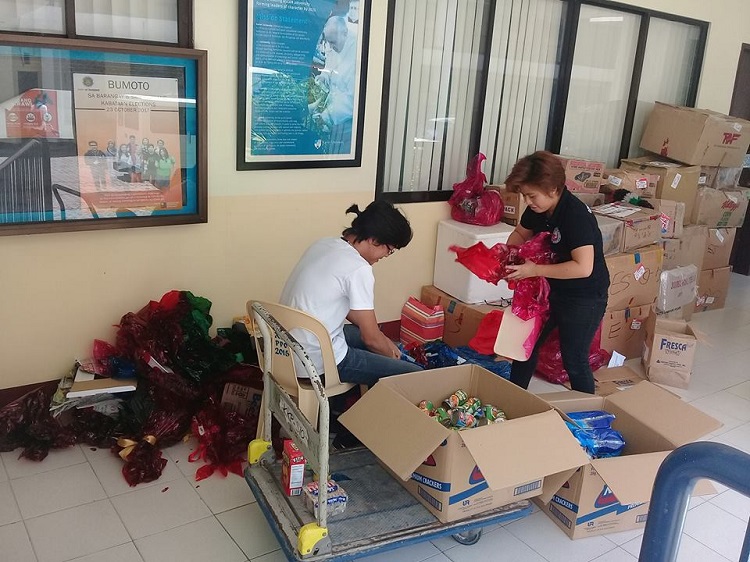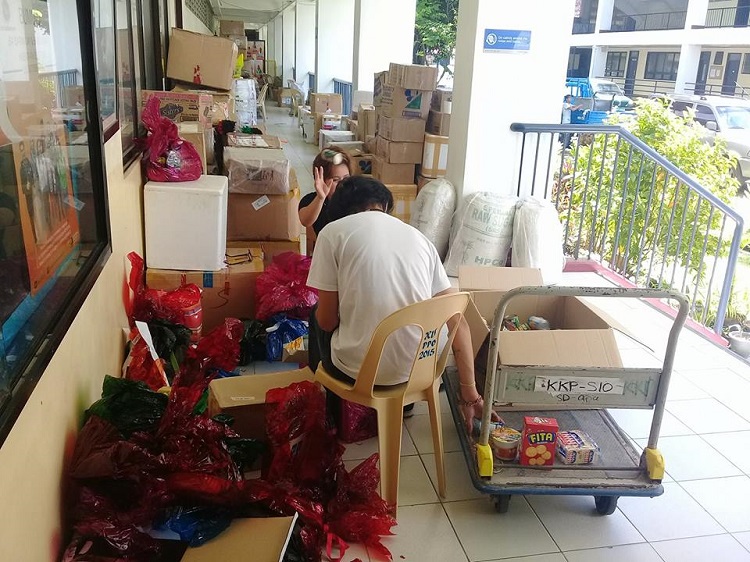 21 June 2017
SMART Communications donated assorted goods and also helped in the repacking during that day. All photos by Lav Calonia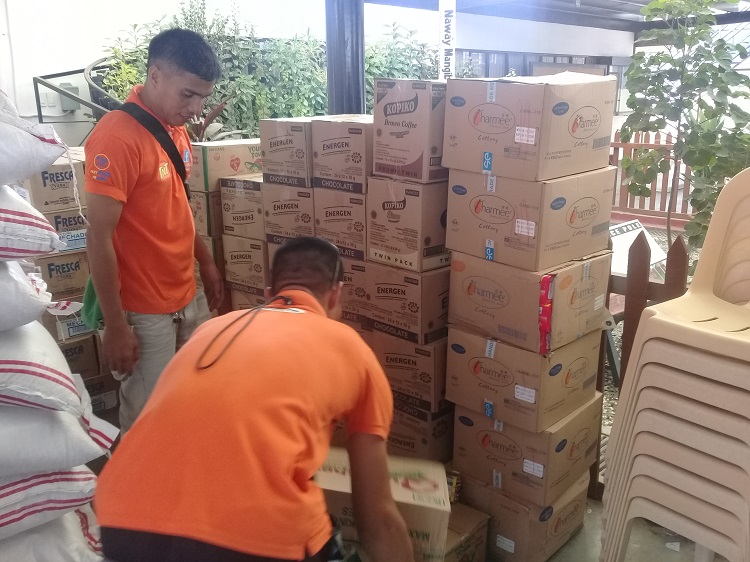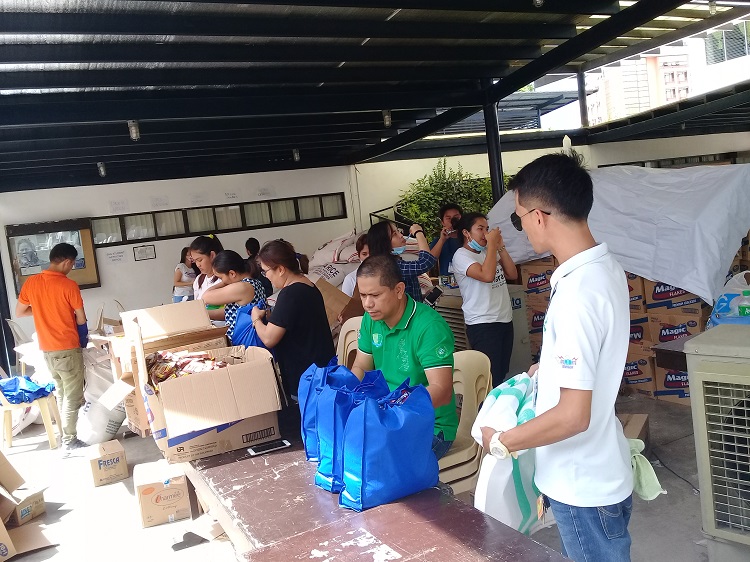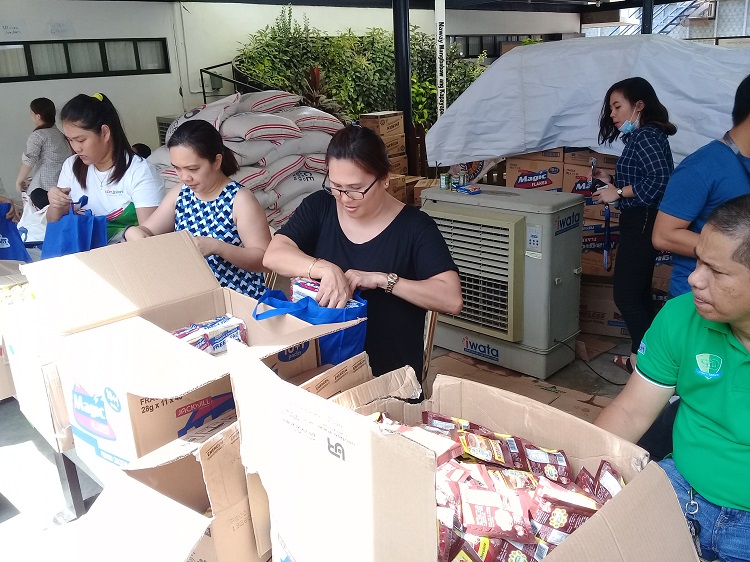 9 June 2017
A hundred mats with slippers from DPWH, 13 mats from Xavier Science Foundation, and hygiene kits from private individuals were delivered to the evacuation centers in Saguiaran, Lanao del Sur on June 9.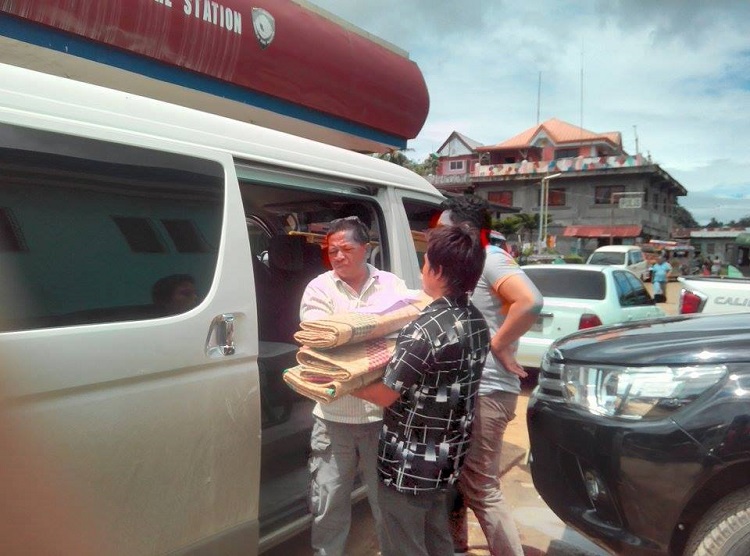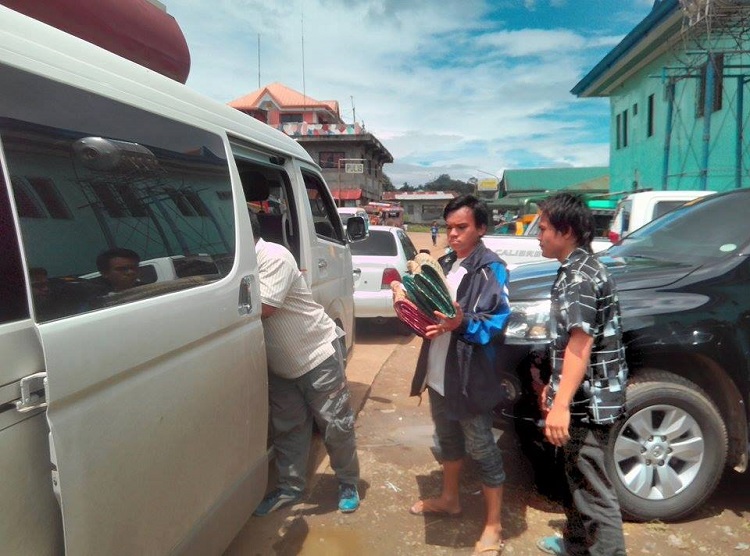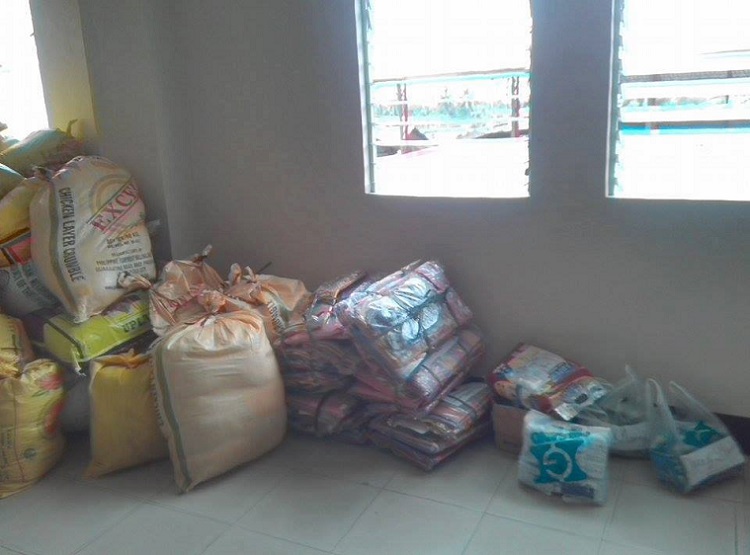 7 June 2017
Four hundred sixty-three food packs were delivered to the Marawi IDPs in Vamenta, Barra Opol through the Archdiocese of Cagayan de Oro.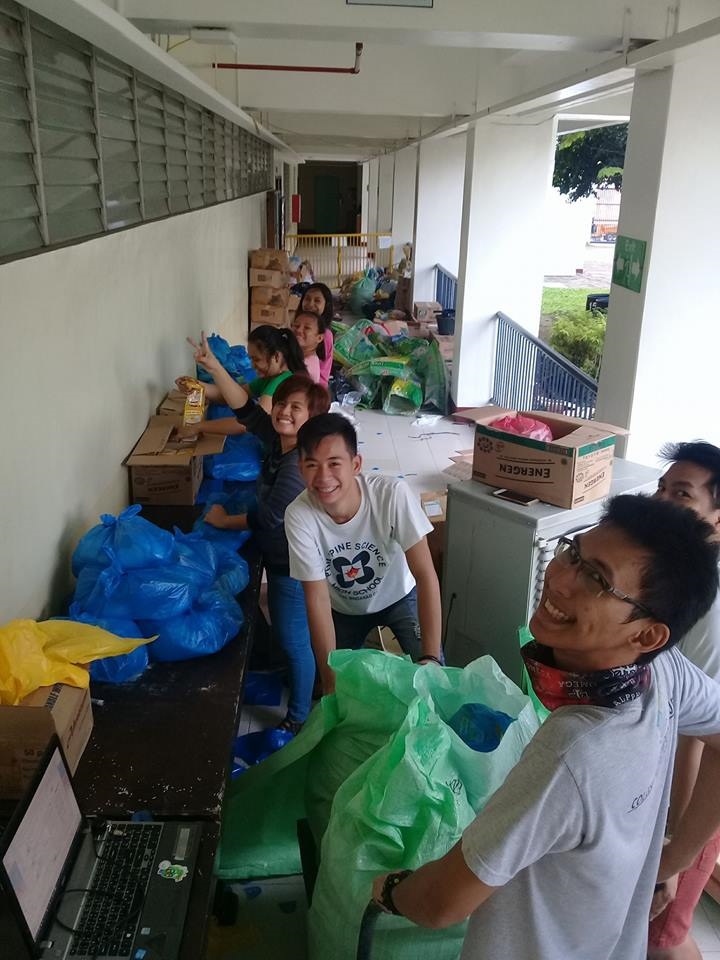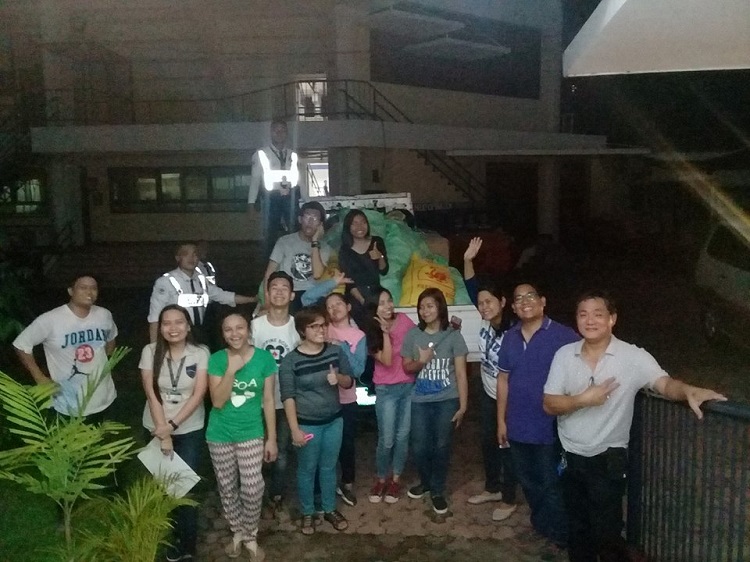 31 May 2017
Four hundred food packs were delivered to the CSWD Office c/o Mr Teddy Sabugaa and Ms Clarita Tonido for the Marawi IDPs in Cagayan de Oro City.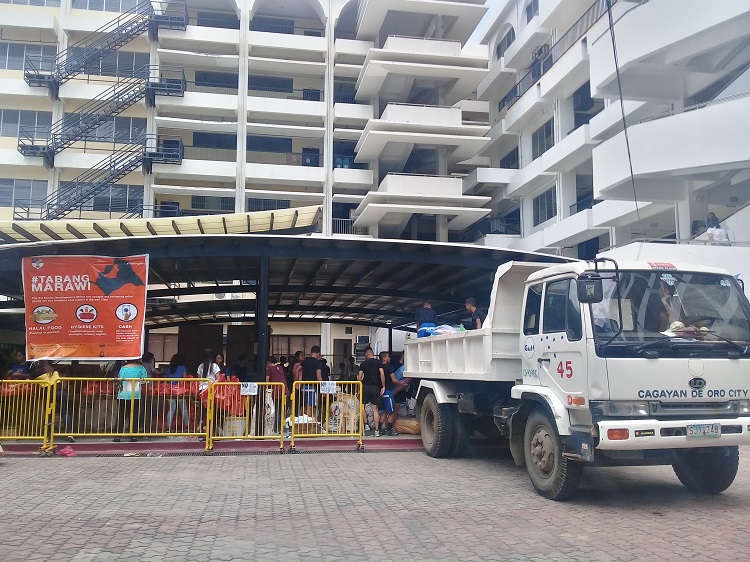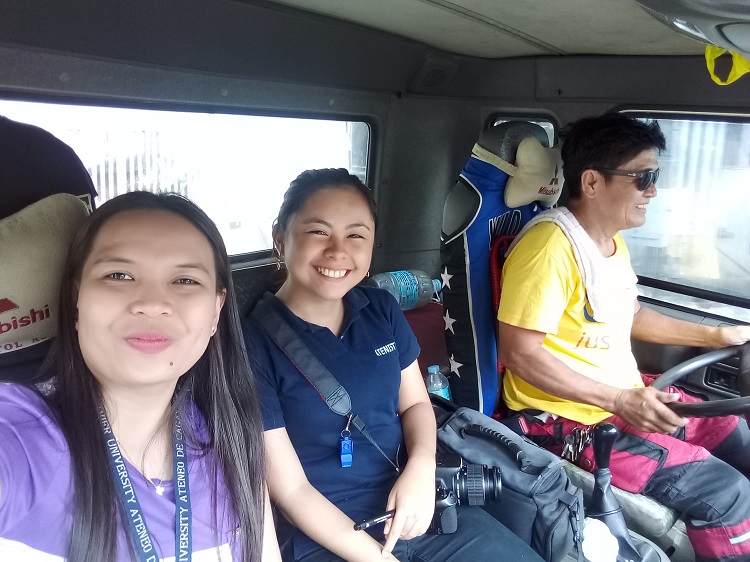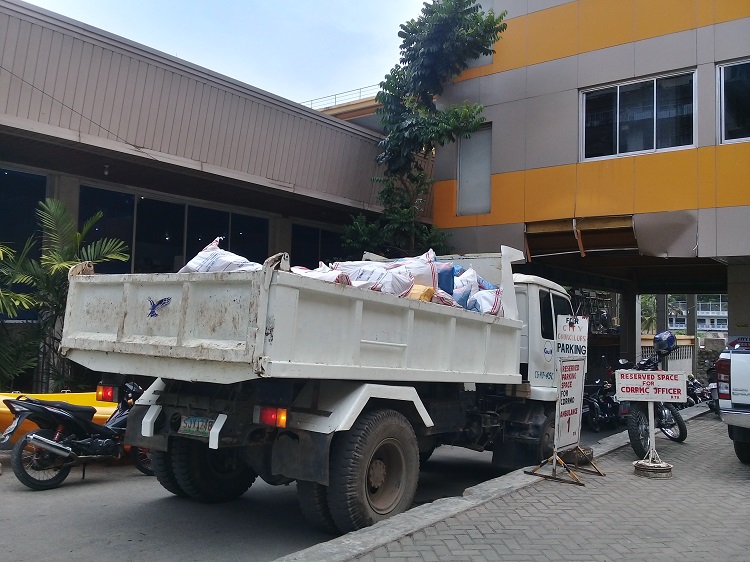 31 May 2017
Angat Buhay updates on the #TabangMarawi relief operations
1. The Office of the Vice President of the Philippines has allocated Php 2,738,250.00 for the procurement of family food packs for 5,000 affected families. Each family food pack provided by the OVP includes the following items:
a. 3 cans of 155g red sardines
b. 3 cans of 155g green sardines
c. 3 cans of 155g tuna sardines (assorted flavor)
d. 2 packs of 55g beef noodles (Halal certified)
e. 2 packs of 55g chicken noodles
f. 2 packs of biscuits (pack of 10s)
g. 3 cans of 100g corned beef (Halal certified)
h. 1 pack of 30g cereal drink (pack of 10s)
i. 1 pack of sanitary napkins (pack of 8s)
j. 4.5 kg of rice
2. OVP has facilitated the following donations through the Kaya Natin Movement:
a. Gifts in kind:
i. 60 boxes of rice and assorted food items (c/o International Care Ministries)
ii. 9 boxes of personal hygiene products
iii. 3 boxes of bottled water
b. In cash: Php 39,700.00 (as of 28 May 2017)
3. Updates on the OVP-Xavier University relief operations in Cagayan de Oro City (as of 3:59PM, 28 May 2017)
a. Total no. of family food packs delivered: 3,137
b. Evacuation Centers covered as of 28 May 2017:
i. Barangay Thomas Cabili, Barangay Gym Logistic Hub
ii. Mindanao State University - Marawi City Campus
iii. Baloi Municipal Auditorium
iv. Maria Christina Evacuation Site
v. Lanao del Sur Provincial Command Center - for District 1 evacuation centers
vi. Home-based IDPs in Iligan City
30 May 2017
Packs deployed yesterday: 4742
Packs deployed today: 1103
Total deployed packs: 5845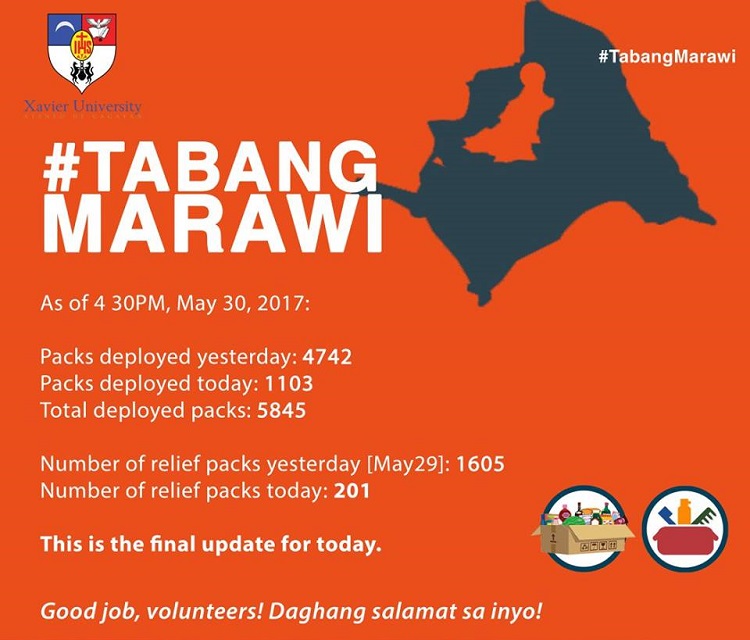 30 May 2017
Xavier University allotted Php 100,000 from the Extension Services Budget of the President's Office and VP-Social Development to purchase mats and malongs for the IDPs.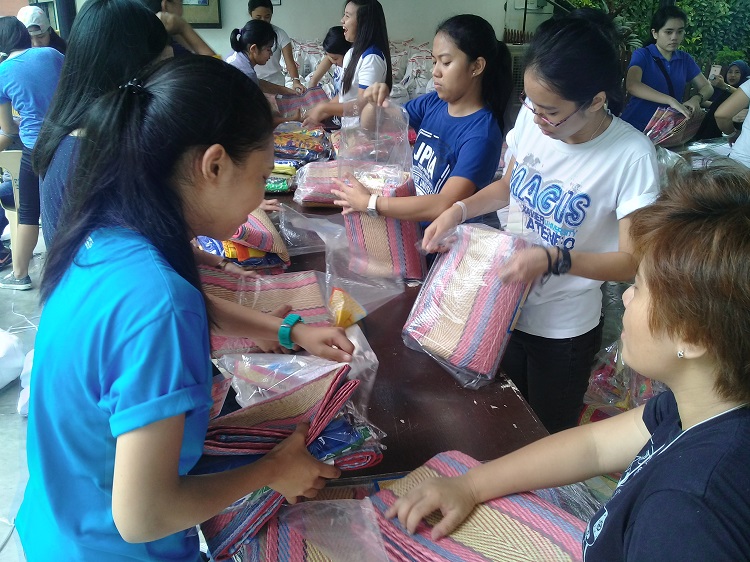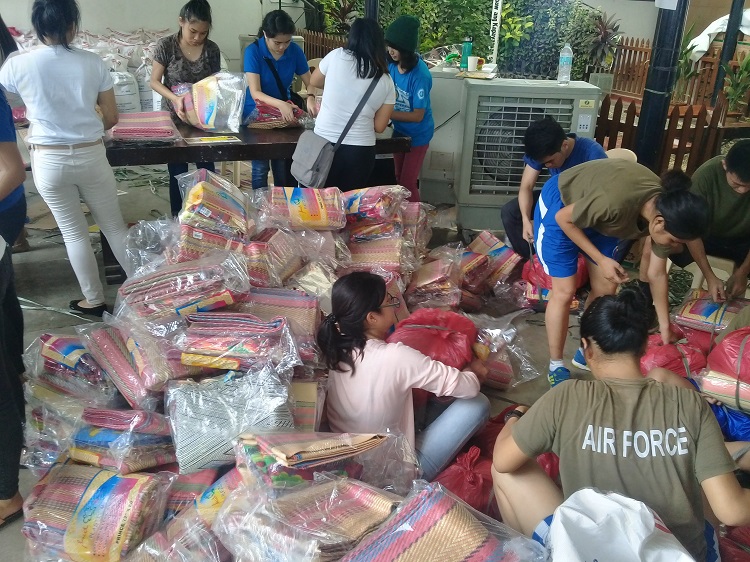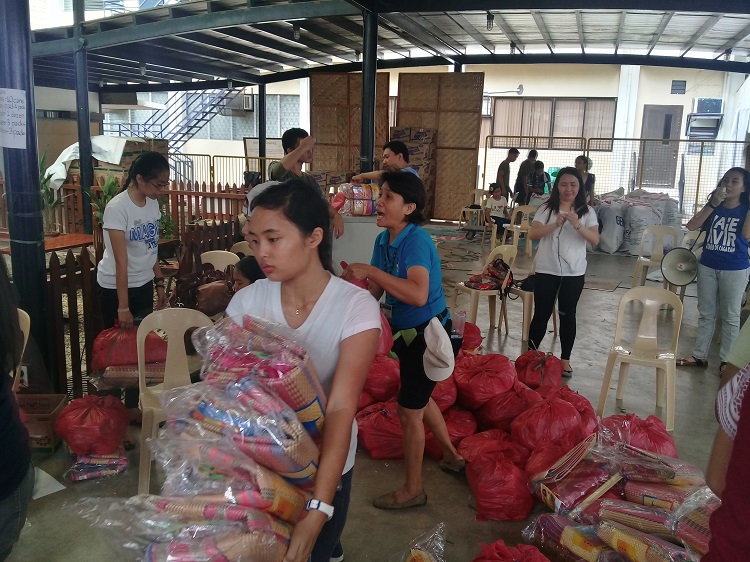 29 May 2017
1. We have more than 160 volunteers today including 7 Muslim students, Xavier Ateneo Senior High School students, and a reinforcement team from the Philippine National Police. The Central Student Government of XU is also taking a big chunk of the responsibility in heading the relief operation committees.
2. As of 3PM today, food packs have been transported to various relief and evacuation centers in Iligan and other neighboring areas.
3. One thousand food packs were allocated for those in Marawi; the rest were allocated to evacuation centers in Iligan, 400 of which will be received and distributed in the Balo-i evacuation center by our local partner there - the extension office of Iligan Medical Center College.