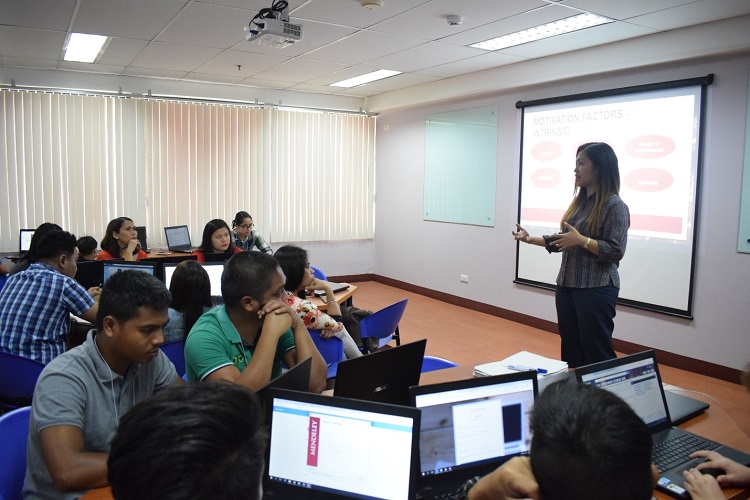 ICT IN RESEARCH. Xavier Ateneo School of Education's faculty member Dr Charity Absin-Pagara introduces Information Communication Technology tools and skills needed in research.
Report by Lea May Caburatan
Photos by Cyril Maghilum
The Arrupe Educational Center (AEC) of Xavier University - Ateneo de Cagayan has officially closed its summer specialized training for the Department of Education (DepEd) Teacher 1 applicants.
The 10-day (May 21 to June 1) training was a response to the call of DepEd to equip Teacher 1 applicants with the relevant skills and concepts in line with their vocation and service.
For the first run, the training, held at XU School of Education (SOE) Multimedia Lab, focused on the integration of Information Communication Technology (ICT) in the teaching and learning processes.
Experts in education shared their knowledge and insights to the participants throughout the course of the training. SOE faculty member Ronald Quileste discussed the integration of ICT tools and skills in designing school communication, Dr Charity Absin-Pagara talked about conducting research, and Edchelle Rellema gave the participants a refresher on preparing relevant lessons for 21st-century learners.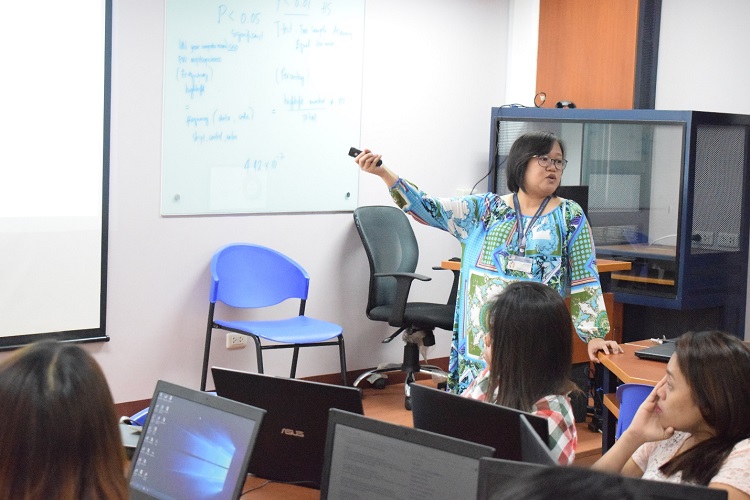 ICT IN HIGHER EDUCATION. Arrupe Educational Center director Maria Victoria Trinidad puts context on the importance of knowing 21st-century learners and ways to innovate learning strategies.
AEC director Maria Victoria Trinidad also shared on the integration of information and media in higher education and digital citizenship which provided a background and demographics on the kind of learners teachers must address today.
Another highlight of the training was the talk on integrating peace education in the classroom, given by Mona Pangan, who encouraged the teacher-participants to play a strategic and leadership role in forwarding long-term solutions to "peacelessness," especially in Mindanao.
Other sessions included photography lessons by 2018 Ignatian Awardee Jett Torres, tools for assessment in the K-12 Curriculum (DepEd Order No 8, Series of 2015) by Dr Ray Butch Mahinay, and tools for authentic assessment by SOE dean Dr Jovelyn Delosa.
Delosa called on the teachers to assess what really matters for the students and to help them become successful in their academic journeys.
"Assessment must not kill learning," Delosa said. "At the end of every lesson, or of the day, will your learners become better individuals and happier learners?" she asked the teacher-participants.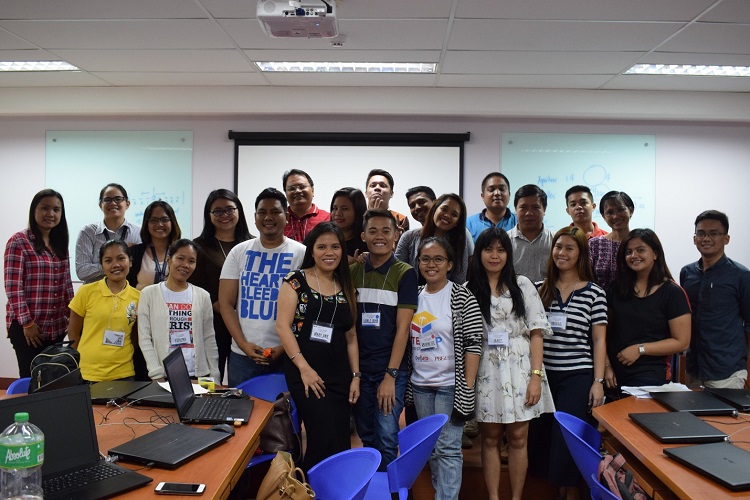 TEACHER-PARTICIPANTS. Participants in the 10-day specialized training for DepEd Teacher 1 applicants take a photo with Xavier Ateneo Night School Program coordinator and 2018 Ignatian Awardee Jett Torres (third from the right, second row) after their photography session.
Participants were required to submit an output at the end of each day and later collated them as a portfolio. They were also given the time to write a reflection, inculcating the Ignatian Pedagogical Paradigm.
On their culmination day, the participants presented their respective portfolios as their major outputs of the training.
Lorle John Tacbobo, one of the teacher-participants, shared that, "This training is really different from the ones I have attended because this requires me to really submit an output on what I have learned from the sessions."
He added, "For me, ARRUPE [stands for] 'Applicable and Reliable, Relevant and Updated, Practical and Excellent.'"∎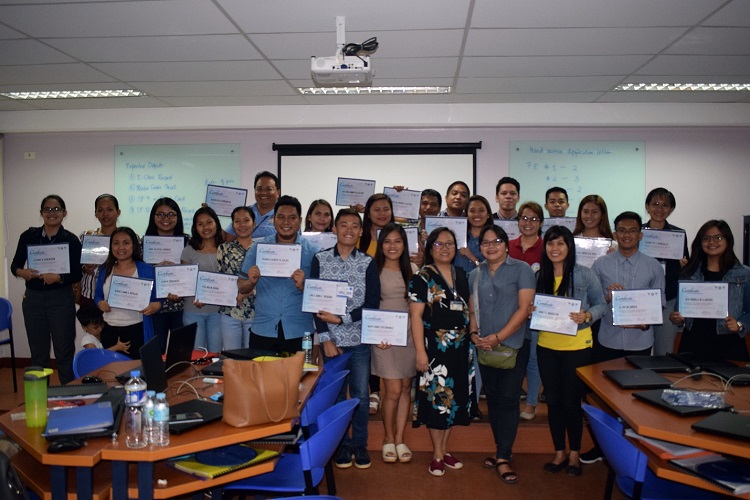 FIRST BATCH. The graduates of the first specialized training take a photo with Arrupe Educational Center director Maria Victoria Trinidad (front row, fifth from the right) and XU campus minister and peace advocate Monalisa Pangan (front row, fourth from the right).