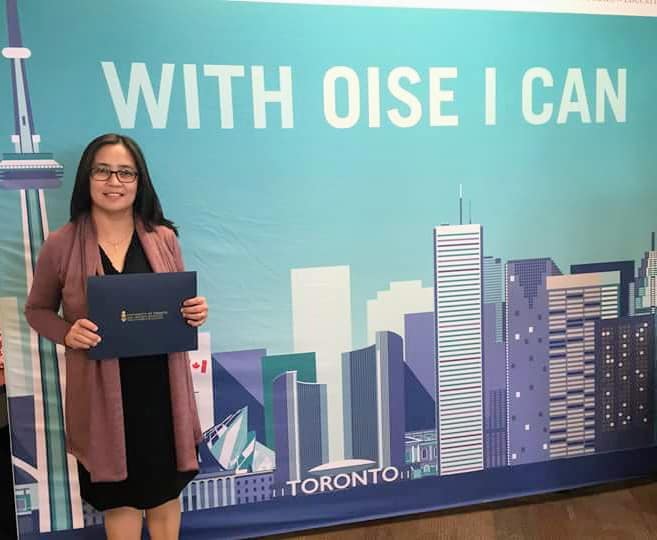 XAVIER ATENEO REPRESENT. Xavier Ateneo Biology Department chairwoman Dr Judy Sendaydiego is among the Filipino delegates at the training on 'emerging needs of adult learning professionals' at the University of Toronto. Supplied photo.
TORONTO, Canada — Xavier Ateneo's Biology Department chairwoman Dr Judy Sendaydiego was in Toronto, Canada from August 11 to 26 to attend an international training on adult education at the University of Toronto together with 15 other representatives from Philippine higher education institutions (HEIs) and officials from the Commission for Higher Education (CHED).
The two-week program, dubbed "Meeting the Emerging Needs of Adult Learning Professionals," was conducted through the collaboration of the Canadian Bureau for International Education (CBIE) and CHED. Globally, Canada leads in the field of lifelong learning and adult education.
"Lifelong learning can help change lives and transform societies," Sendaydiego said. "It prepares adult learners to possess the knowledge and skills needed in the workplace and strengthen their capabilities over the course of their careers. It means building careers for life."
The program presented the participants some contextual background, theoretical knowledge, practical experiences, and best practices in adult education.
Part of the training was an academic tour in some colleges and universities in Toronto, including the York University, Ryerson University, Seneca College, and George Brown College. These institutions shared their best practices and trends in adult learning and provided participants an opportunity to explore the principles of curriculum development, assessment, and evaluation relating to mature learners.
The Ministry of Education in Canada also shared how these programs are being regulated.
It is expected that through this program, the Philippine HEIs will come up with institutional agenda for sustainable adult education programs in the country and CHED will institutionalize the investment and partnership among selected institutions.
There will be a series of learning sessions in the next three months to discuss the implementation of the proposed programs in the Philippines.∎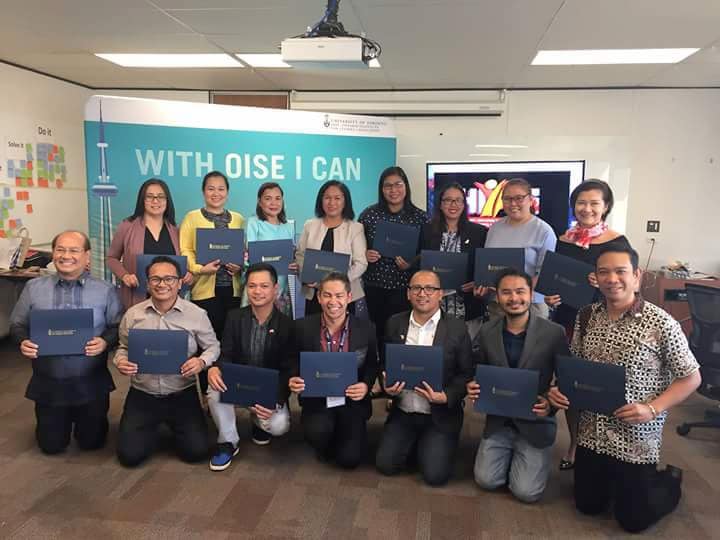 TEAM PHILIPPINES. Filipino delegates strike a pose with their certificates after the successful conduct of the "Meeting the Emerging Needs of Adult Learning Professionals" program at the University of Toronto in Canada. Supplied photo.