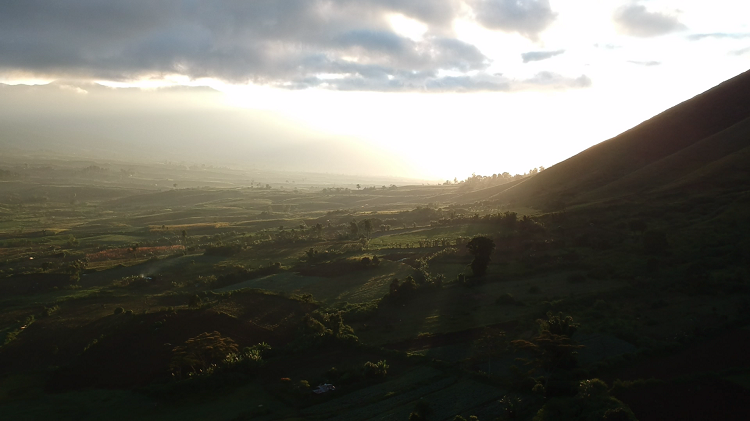 MT KALATUNGAN. Pictured here is the majestic landscape of Miarayon in Talakag, Bukidnon, home to Lumads and various flora and fauna.

Report by Tat Gualberto
Photos by Billy Jamisolamin, Chaz Mabunga, Ben Clark Balase, and Lara Theresa Aguilar
In 2011, the tragedy of Sendong scarred our hearts with a painful narrative about loss. We lost families, friends, homes, and belongings in only a matter of hours. For weeks, our city was covered with remnants of a natural disaster.
In the midst of our chaos and confusion, we heard tall tales about what could have caused Sendong, the flood that caught an entire city off-guard, to happen. But little did we know that our experience of loss is actually rooted by another form of loss in a place not too far away from our city borders.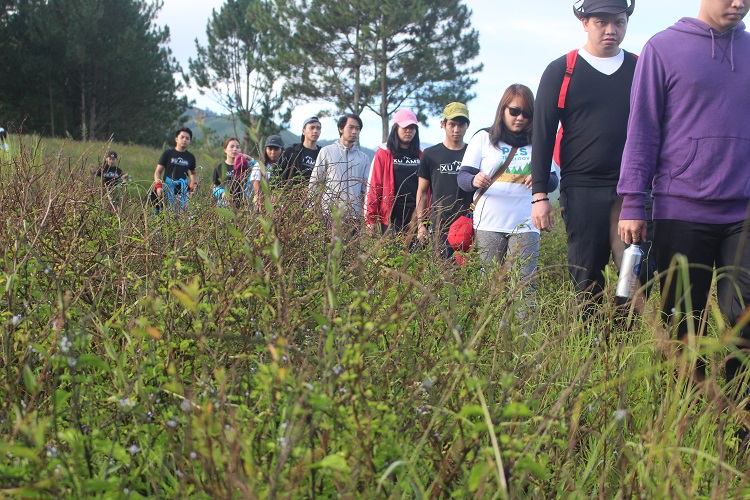 Tracing the root of the challenge
Miarayon is an agricultural village in the municipality of Talakag. It is snuggled between the two vast mountain ranges in the Bukidnon province — Mt Kitanglad and Mt Kalatungan. The latter used to have lush forests which its indigenous peoples (Lumad) dwellers consider as their sacred place. It is also where the critical headwaters of the Cagayan de Oro River Basin originate.
But over years of logging and timber poaching, the cry of the forests has remained unheard, its loss unseen and unnoticed. Until December 2011, when Mt Kalatungan cried decades' worth of tears that surged to the downstream communities to finally make its dwellers sit up, take notice, and do something.
The Payment for Ecosystem Services (PES) was pilot tested in 2014 by Xavier Science Foundation Inc (XSF) together with the Miarayon-Lapok-Lirongan-Tinaytayan Talaandig Tribal Association (MILALITTRA), through the support of the Mindanao Development Authority (MinDA) and Cagayan de Oro River Basin Management Council (CDORBMC), among others.
PES aims to increase the forest cover in prioritized areas identified for reforestation. With the advent of climate change, it also aims to ensure sustainable water supply both in the upland and downstream communities. Because environmental conservation is deeply embedded in the cultural life ways of the indigenous peoples, reforestation is also a way of safeguarding their culture and tradition as a tribe.
PES has become more than a response to Sendong. It has shifted to being a pro-active framework to cope with the environmental challenges both of the present and future.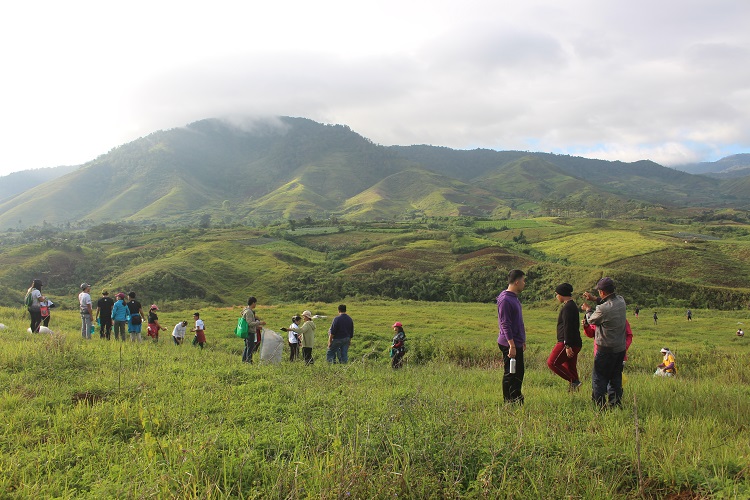 PLANTING. Volunteers from different sectors troop to the planting site.
Growing solutions with the community
As growing trees require time and effort, PES adopted a buyer-seller modality. It provides monetary value to the services provided by the IPs in the uplands. The MILALITTRA has been awarded a Certificate of Ancestral Domain Title, giving them tenurial rights to key portions of the Mt Kalatungan Range. This allows them to act as sellers of the ecosystem services. They have chosen XSF to manage the fund invested by the buyers. The buyers are the private entities, civil society organizations, and even individuals who enjoy the various ecosystem services from Mt Kalatungan.
Four years since its pilot implementation, XSF has learned that it cannot limit its role to fund management alone. It extended its services to build the capacity of MILALITTRA as a seller and as a thriving community. It has set in place various projects such as the Enhancement of Community Capacity for Sustainable Ecological Protection and Economic Development (ECOSEED) and the Enhancing Communities' Capacity for Inclusive Ecosystem Management and Rural Economic Sustainability (ECOCARES) to support PES.
XSF's proposition is that for PES to be successful, there has to be environmental awareness and multi-stakeholder support. In order to make people understand the interconnectedness of the upland and the downstream communities, the PES TREElogy Tree-growing Series was initiated. It is a three-month activity that gathers hundreds of volunteers from different sectors to plant thousands of native trees in critical areas in the Miarayon region.
The series commenced on July 28 with the theme "take root." It was a meaningful day that also marked the 15th year since MILALITTRA received its CADT. Over two hundred volunteers of different ages, coming from different sectors camped in Brgy Miarayon, Talakag, Bukidnon to plant trees with the MILALITTRA community. Some volunteers came all the way from Davao City to join PES TREElogy.
Among the activity's aim is to allow the PES buyers, sellers, and stakeholders to get to know one another at a deeper level. Under the red moon, strangers became friends while dancing to the tribal beats of the Kulahi band, a group of young Talaandig musicians hailing from Pangantucan, the other side of Mt Kalatungan.
Chrisitinejoy Guina-Agudo, Kulahi Band frontwoman and daughter of the chieftain of the Mt Kalatungan Council of Elders, shared how their music and their cultural identity are tightly intertwined with the environment. The story of the forests is their story as a people.

ENDEMIC TREES. The seedlings planted here are native tree species grown by the community.
The next day, the volunteers trooped to the rolling hills of barangays Miarayon and Lirongan where they planted almost four thousand native trees. They were assisted by DENR, the 88th Infantry Battalion of the Armed Forces, among others. PES buyers such as the Mindanao Alliance of Self-help Societies Inc - Southern Philippines Educational Cooperative Center (MASS-SPECC), Bukidnon Pharmaceutical Multipurpose Cooperative, Pilipinas Shell Foundation Inc, Del Monte Foundation Inc, and Cagayan de Oro Water District joined the activity to express their commitment to the environment.
The theme of the first leg of the PES TREElogy was a call to the stakeholders of the Cagayan de Oro River Basin to take its efforts to the grassroots, where the initiatives are most needed and immediate impact is felt.
On August 25, close to four hundred volunteers gathered for the second leg of the tree growing series with the theme "Grow." The local government of Cagayan de Oro City sent almost a hundred volunteers, spearheaded by Engr Armen Cuenca of the City Local Environment and Natural Resources Office (CLENRO). When they expressed their intent to participate in the event, Engr Cuenca encountered a lot of questions from people asking why they have to go to a far-off place outside the political borders of Cagayan de Oro.
Engr Cuenca answered: "Among nakita nga kung dili namo supportahan ning programa sa XSF, kami lang gihapon sa dakbayan ang ma-alaot gikan sa dako nga bul-og sa tubig gikan sa Kalatungan. One Sendong is enough. Mahimo lang kana kun mapuno na sa kakahoyan ang atong kabukiran."
(We have seen that if we will not support the program of XSF, we, the downstream community will be the one to suffer because of the flood waters that will surge from Kalatungan. One Sendong is enough. This can only be made into reality if we are able to reforest our mountains.)
XSF's constant partner, DENR Mt Kalatungan Protected Area superintendent Benedicto Golosino also added, "Kining atong kalihokan nga gihimo karon, dako kaayo kini siya og kontribusyon para sa pagprotektar sa atong kinaiyahan tungod kay isa nga atong gipanagan-an nga wala na pod g'yud untay another round of calamity parehas sa Sendong."
(This activity has a large contribution to protect our environment. It is our hope that there will no longer be another round of calamity like Tropical Storm Sendong.)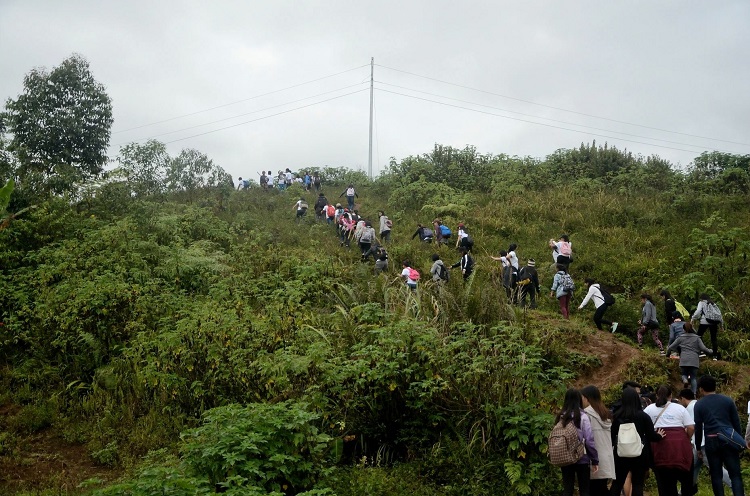 WORKING TOGETHER. Empowered young citizens take action in the uplands to reforest Mt Kalatungan.
Branching out to forge partnerships
As new environmental challenges arise, XSF provides its partners and stakeholders with the information and experience to understand the conditions of the forests in Mt Kalatungan, intending that these may compel them to lead solutions and grow hope for the next generation.
The third and final leg of the PES TREElogy with theme "branch out" is set on October at Brgy San Miguel, Talakag Bukidnon. It is about strengthening partnerships and reaching out to more groups and individuals to invest their resources, time, and efforts to secure our ecosystem.
MILALITTRA's Datu Dominador Decano addressed the Cagayan de Oro River Basin stakeholders "Malipayon kita nga nagahimo aning atong pagsakripisyo sa atong resources, sa atong panahon, sa atong kuso. Ug sa tanan alang kaninyo nga ni gikan sa lagyo nga dapit, gidangat diri alang lang sa pakigduyog sa atong mga programa pagpahibalik sa atong kinaiyahan."
(It is our pleasure to sacrifice our resources, our time, and our strength for this activity. It is also our pleasure to receive all of you who came from different places, who have come here just to be one with us in this program of restoring what has been lost in our environment.)
He expressed their tribe's joy in seeing the convergence of the downstream and upland communities "Ining panahona karon sa climate change, mao na sige na og baha. Kinahanglan dili lang na ang mga taga-bukid o kami mga tribo nga naa sa bukid maoy mag-alaga. Among gi-encourage atong mga igsuon, atong mga kauban nga diin makatabang."
(In this time of climate change, flooding is more frequent. The mountain dwellers or the tribe are not the only ones who should protect the mountain. We are also encouraging you, our brothers and sisters, to help us care for our environment.)
Datu Decano added: "Dili ni namo mahimo sa MILALITTRA nga pag inusara. ... Taliwala nga lainlain kita og lugar, pero usa ra kita. Usa ra atong yuta. Mao na kami sa MILALITTRA, inspired nga magapahigayon, magapadayon sa pag amping sa atong kinaiayahan."
(MILALITTRA cannot do this alone. Even if we come from different places, we are one. We belong to one land. MILALITTRA is inspired to initiate and continue caring for our common home.)
***
The PES Kalatungan initiative is just a drop in the ocean. But it is a small, local step that can create global impact with the strong support of its stakeholders.∎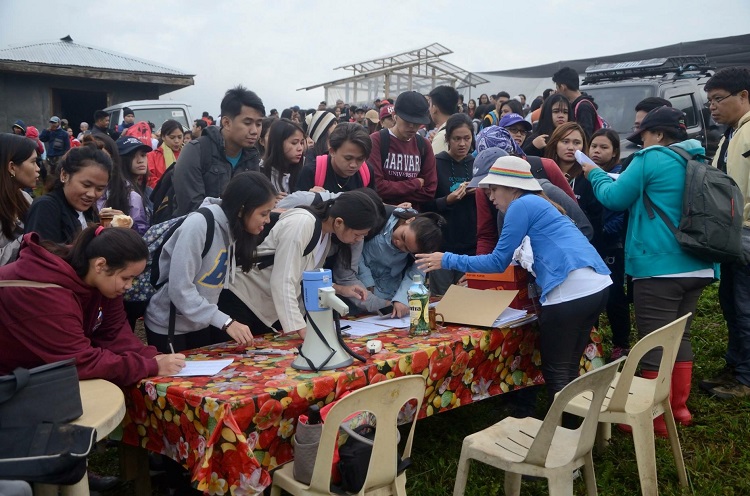 FIGURES. Back at base camp, the volunteers report the number of seedlings they have planted.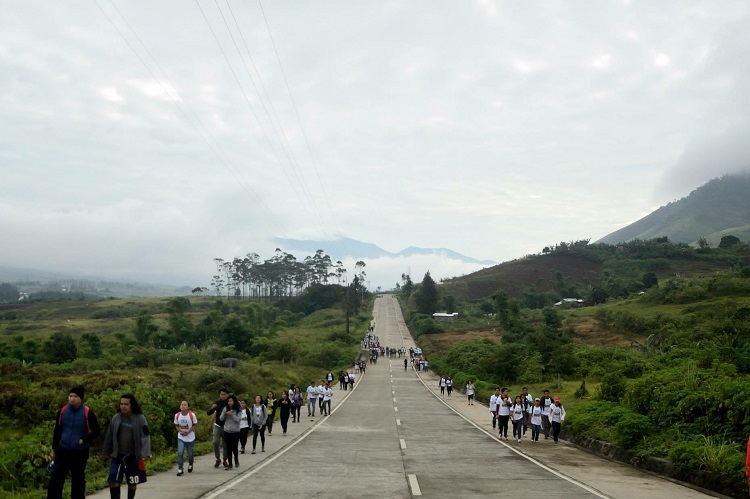 EARLY MORNING WALK. Despite waking up at one in the morning, the volunteers are up for a walk for a noteworthy cause.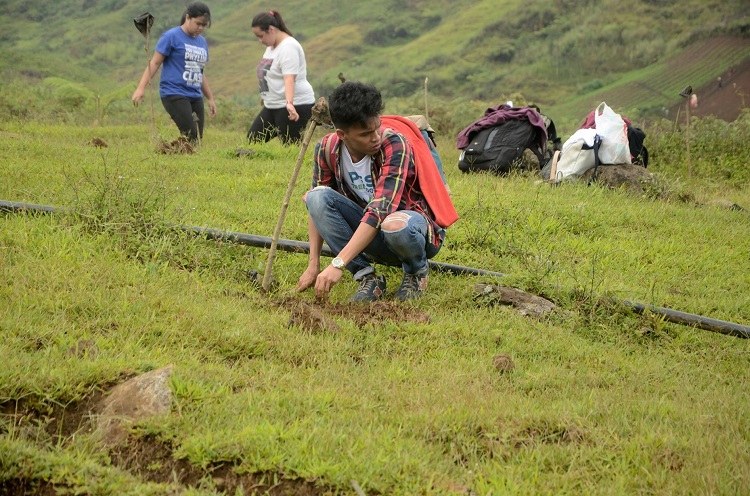 PLANTING. A volunteer prepares the lot before transplanting the seedlings.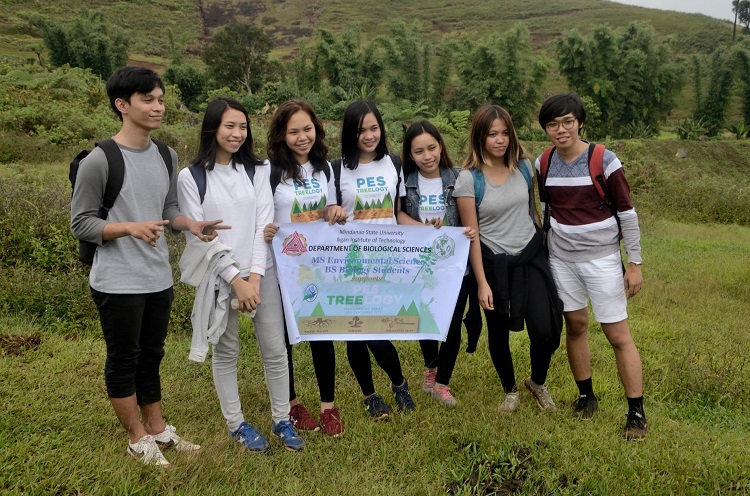 STUDENTS. Students from the Department of Biological Sciences of MSU-IIT join the PES TREElogy, a project to reforest Mt Kalatungan.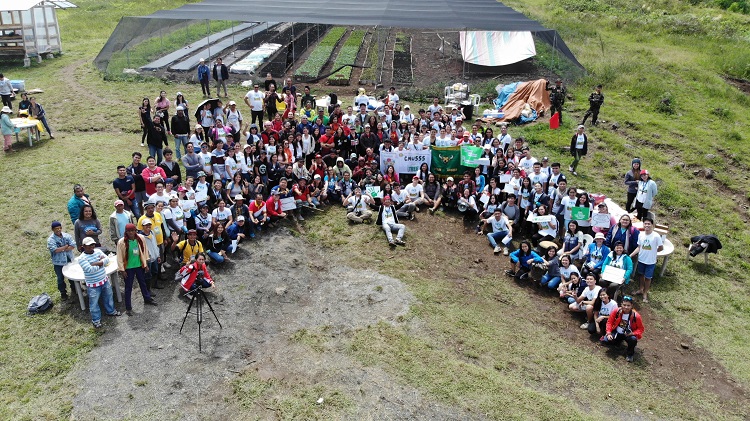 REFORESTATION. It takes a whole community to reforest Mt Kalatungan.