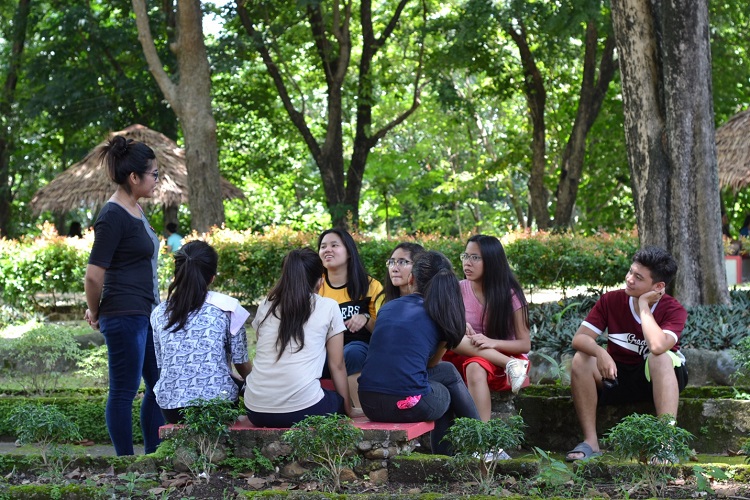 GROUP DISCUSSION. A student volunteer acts as the team facilitator (standing) in their small-group discussion to gather insights from the NSTP team leaders.
Report by Christine Gicale
Photos by Vince Bragat
Xavier University - Ateneo de Cagayan's National Service Training Program (NSTP) launched the Xavier Engage and Experience Leadership (XEEL) program in August at the Southeast Asia Rural Social Leadership Institute (SEARSOLIN).
Engagement
XEEL is a formation program intended for the team leaders of different NSTP classes. It provides NSTP student leaders with opportunities for skills enhancement and leadership formation through community involvement and service in light of Ignatian Spirituality and Leadership.
XEEL also seeks to capacitate NSTP student volunteers in facilitating the civic formation of XU students, both in the classroom and communities, thus, enabling them to acquire the necessary leadership skills to help NSTP achieve XU's thrust of forming "men and women for and with others with competence, conscience, and commitment."
Ninety NSTP team leaders from various classes, along with 15 student volunteers embarked on a training-workshop from August 25 to 26. Sessions included the following: Cecille Turrecha on "Ignatian Leader," Jim Akut III on "Heroic Leadership," and Abigail Manampan on "Servant-Leader as Effective Facilitator."
Another highlight of the event was the leadership night where speakers shared their insights and personal journeys as leaders. Among the sharers were Richel Petalcurin, head of City Scholarship Office; Atty Ernesto Neri, honorary chairman of Oro Youth Council; and Jason Jay Dalman, community development staff of Angat Buhay Marawi Transitory Shelter.
"We are all leaders, and we are all leading all the time, well or poorly," shared Akut. "Yes, there are problems with inconsistencies but it is all about keeping that fire burning. For in leading, there are certainly a lot of ups and downs but we have to keep going for our failures won`t define us as a leader rather it would push us to do more."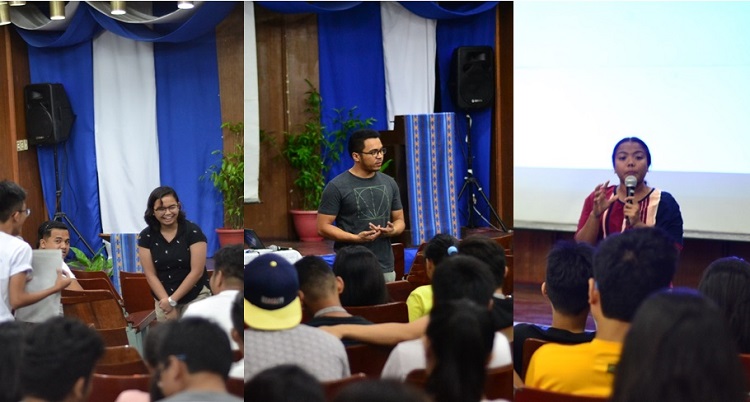 SPEAKERS. (From left to right) Cecille Turrecha on Ignatian Leader, Jim Akut III on Heroic Leadership, and Abigail Manampan on Servant-Leader as Effective Facilitator.
Experience
"At first I was afraid because I will be attending a seminar without my colleagues and in my mind, it feels so lonely," said participant Mary Christine Indiola Gicale during the processing session.
She added: "But even during the first session, I was able to meet new friends. Participating in the program didn`t just develop and enhanced my leadership skills but it also became an avenue for building rapport and camaraderie between those students which are of the same goals and path as mine."
"XEEL left me with three things — inspiration, amazement, and passion," said Jericho Ramayan, one of the student volunteers. "Inspiration, because I am with the new set of leaders and being with them inspires me to do more as a class facilitator. Amazement, because as went through the inputs by the speakers, I am amazed that there are still plenty of things to learn to become a genuine servant leader. Finally, passion, because upon hearing the insights of the team Leaders, I am reminded of my passion for service and my potential to contribute to nation-building."
Leadership
"We hope that you have to continue to be with us in our next sessions," said XU-NSTP director Dennise Edwina Gonzales.
"There will always be challenges, and in times when you want to reassure of yourselves, the NSTP office is open to you to be with your journey and remind you of the commitment you gave to your NSTP classes, and more importantly to yourselves as part of nation-building."∎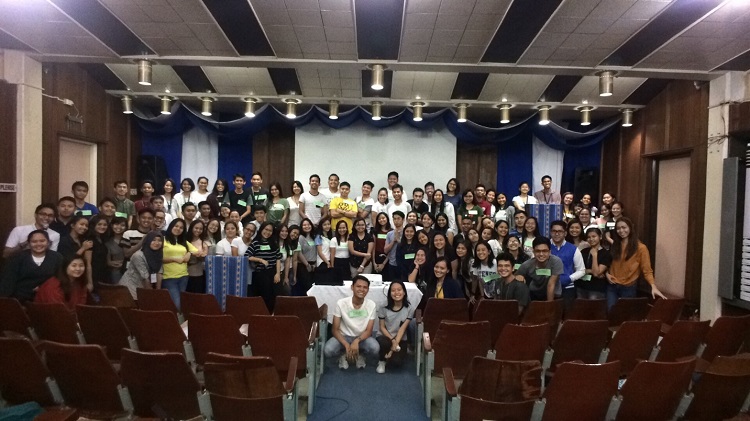 NSTP TEAM LEADERS. The participants of the XEEL program strike a pose for a group photo after the two-day workshop at SEARSOLIN.