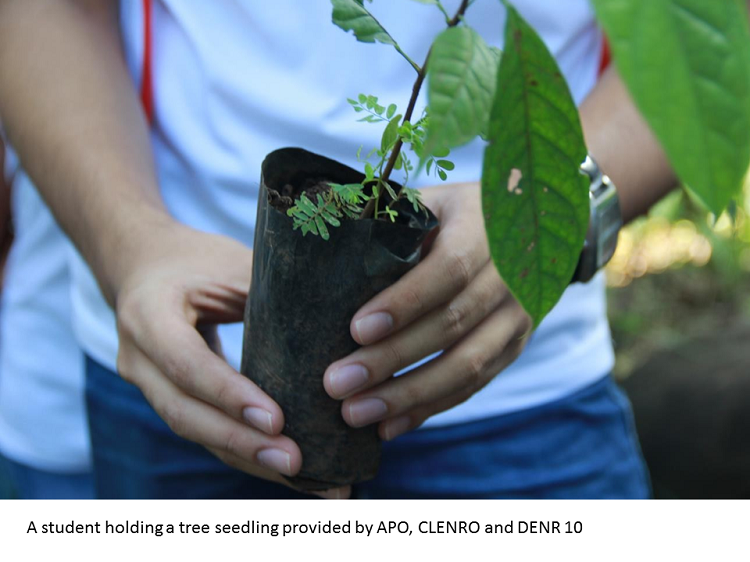 Report by Maria Kelsey Shane I Cabaraban (NSTP-AGA), BSDC -1
Photos by NSTP-AGA Students
29 September 2018 – The Xavier University National Service Training Program (XU-NSTP) participated in the tree-growing activity initiated by the NSTP Educators Association in Region 10 (NEAR10) - Cagayan de Oro cluster at Sitio Calacapan, Brgy Indahag.
This was participated by other higher education institutions (HEIs) in the city, namely, Capitol University (CU), University of Science and Technology of Southern Philippines (USTP), Lourdes College (LC), Golden Heritage Polytechnic College (GHPC), and Southern Philippine College (SPC), as well as the local government unit and agencies.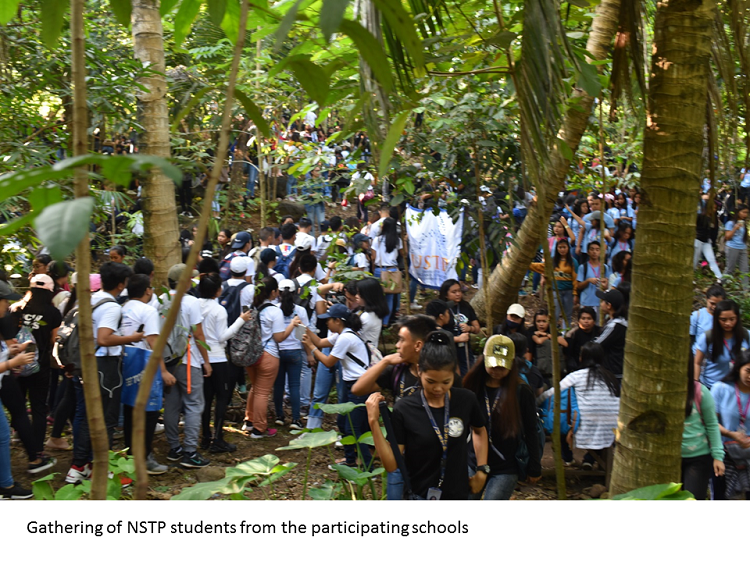 This yearly activity was in observance of the Arbor Day Act of 2012 (Republic Act 10176) which states that "all able-bodied citizens of the Philippines, who are at least 12 years of age, shall be required to plant one tree every year."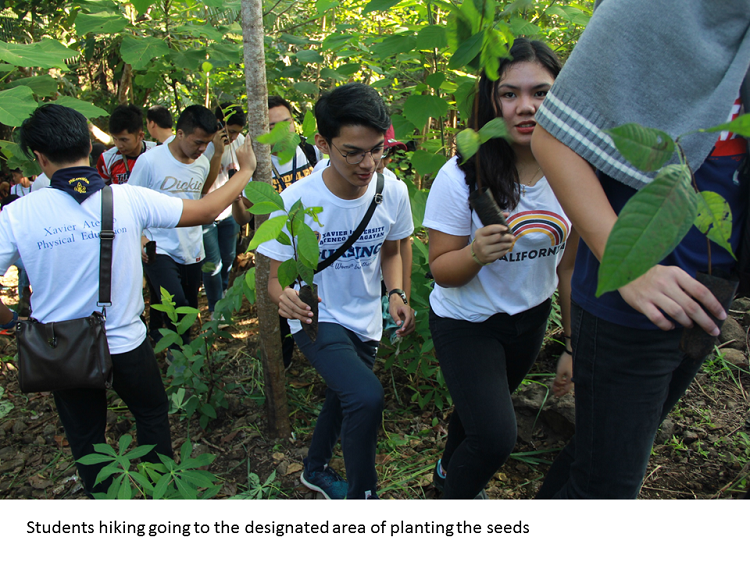 For this year's tree-growing activity, the San Isidro Calacapan Indahag Farmers Association - Multipurpose Cooperation Incorporated (SICIFA-MPC) acted as the third party to maintain the seedlings planted provided by the City Local Environment and Natural Resources Office (CLENRO), Agricultural Productivity Office (APO), and Department of Environment and Natural Resources (DENR) Region 10.
The Cagayan de Oro Police Office (COCPO), Road and Traffic Administration (RTA), and City Disaster Risk Reduction Management Office (CDRRMO) were also tapped for security, traffic management, and medical services, respectively.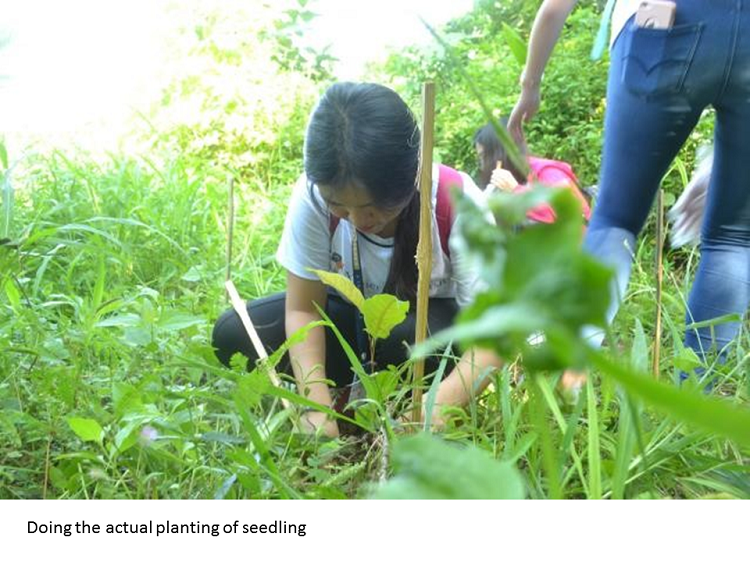 NEAR10 cluster head and XU-NSTP director Dennise Edwina S Gonzales stressed: "It was the student's contribution to a more environment-friendly city, to a greener Cagayan de Oro."
She added, "As the youth, the future leaders of the generation, the activity was a small step, but a significant milestone towards a greener future."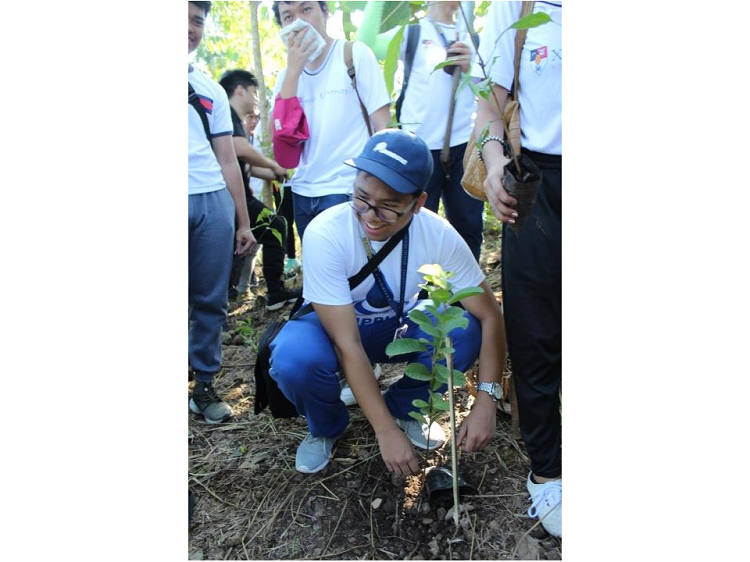 In addition, Alicia Louise San Buenaventura, an NSTP student from USTP, said: "The tree-growing activity made me realize that some fellow students [haven't fully understood] the essence of the NSTP program. We were sent [to the area] to promote environmental development, not to pollute and show up just for the sake of having a grade."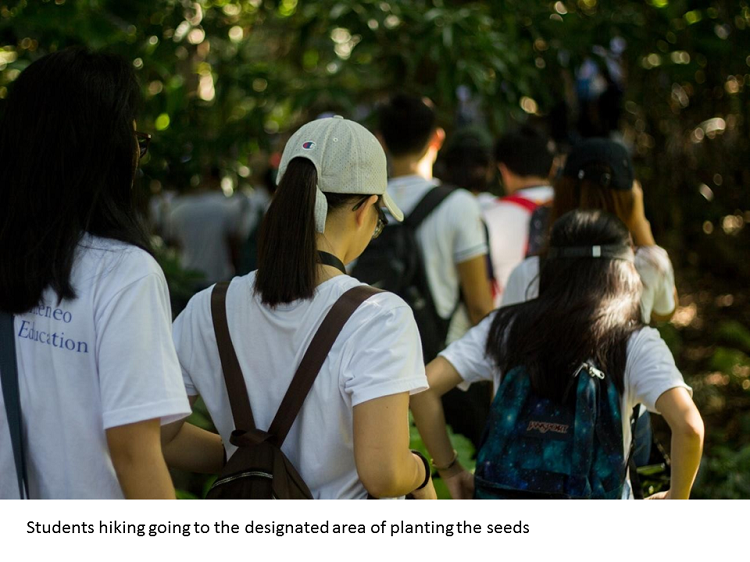 Environmental stewardship is also being emphasized at Xavier Ateneo – to protect the environment and to advocate for recycling, conservation, regeneration, and restoration. Being stewards of the environment is also tantamount to being responsible for the choices we make for the environment and sharing that responsibility with the rest of the community.
"The activity shows that Xavier extends itself to CDO," said Andre Robert Daba, an AB Sociology student at Xavier Ateneo. "It showed Xavier sharing its mission to others and sharing the love for creation."∎