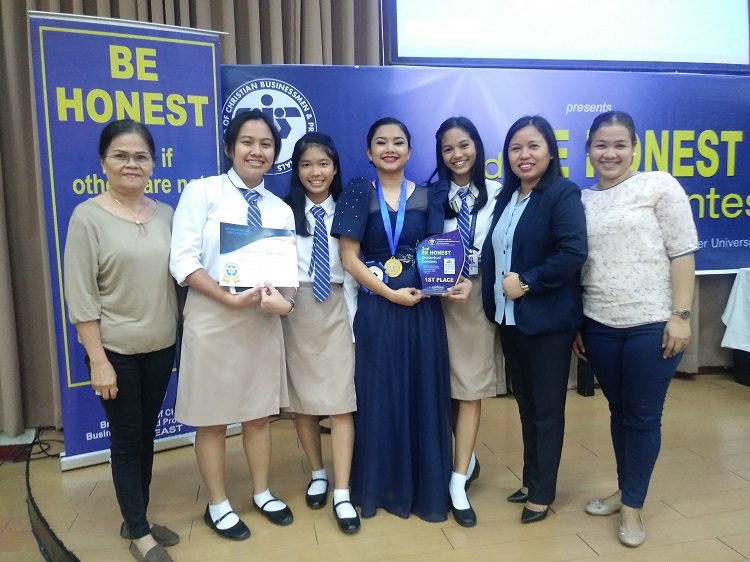 By Alrisee Bitoon
Last October 4, 2018, at the Xavier Ateneo Nursing Amphitheatre, Abish Michaella Porpor of Grade 10 - O'Brien of XU Junior High School stood out during the 2nd oratorical competition sponsored by the Brotherhood of Christian Businessmen and Professionals (BCBP) - East Chapter with the theme "Be honest, even if others are not, even if others will not, even if others cannot."
The contest was participated in by orators from 11 private schools in Cagayan de Oro City. Retired Justice Romulo Borja, chairman of the board of judges, pointed in praise of the orators how significant the competition was in a time when "the art of oration is dying."
Xavier Ateneo bagged the 1st place in the said oratorical contest. Kong Hua School won 2nd and Liceo de Cagayan High School 3rd.
Porpor's striking and heartfelt delivery was musically accompanied by Ranieza Baltazar on violin and Rufamae Dheza Marcojos on piano, both from the class of Grade 10 - O'Brien
According to Porpor, she had a difficult time memorizing the whole piece that was initially written by Loren Ebarle, also from Grade 10 - O'Brien, because she had plenty of things on her plate during the weeks of preparation for the competition.
However, she was able to get through it all with the guidance of her coach Anili Butcon of the XUJHS English Department.
Today, deception is common in our daily lives. As a generation exposed to technology, we treat our popularity on social media platforms such as Facebook, Instagram, and the like as a meter of our standing in life. Thus, we fabricate stories and edit pictures as if we're wearing a mask just to have numerous comments and likes which show the approval of people.
Although, lying could not only be identified in the digital world, but also in the real world. Cheating, plagiarizing, forging, gossiping, back-stabbing, and other forms of dishonesty can be found present in the world we live in today.
The contest stood as a platform to advocate for honesty. As Porpor said, "The theme was about being honest. This is an important value that most of us are belittling. We have forgotten its true value."
He added, "Maybe this oratorical contest is somehow a wakeup call to everyone, to remind us to be honest in every way."∎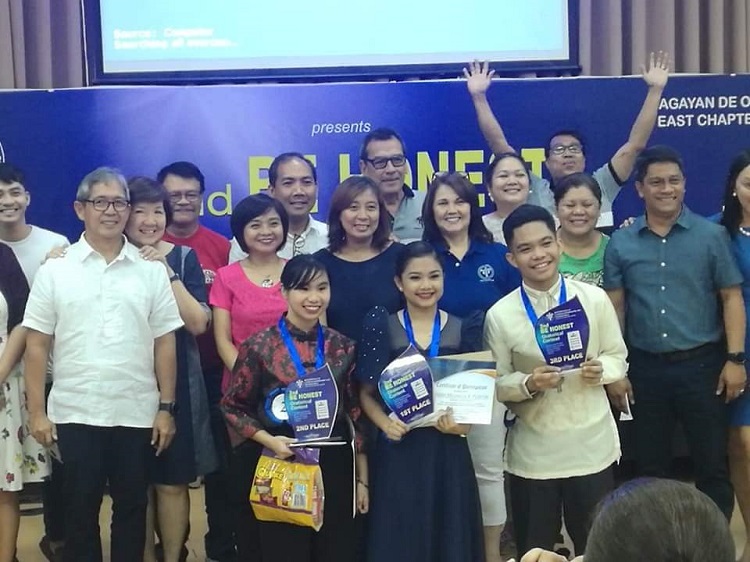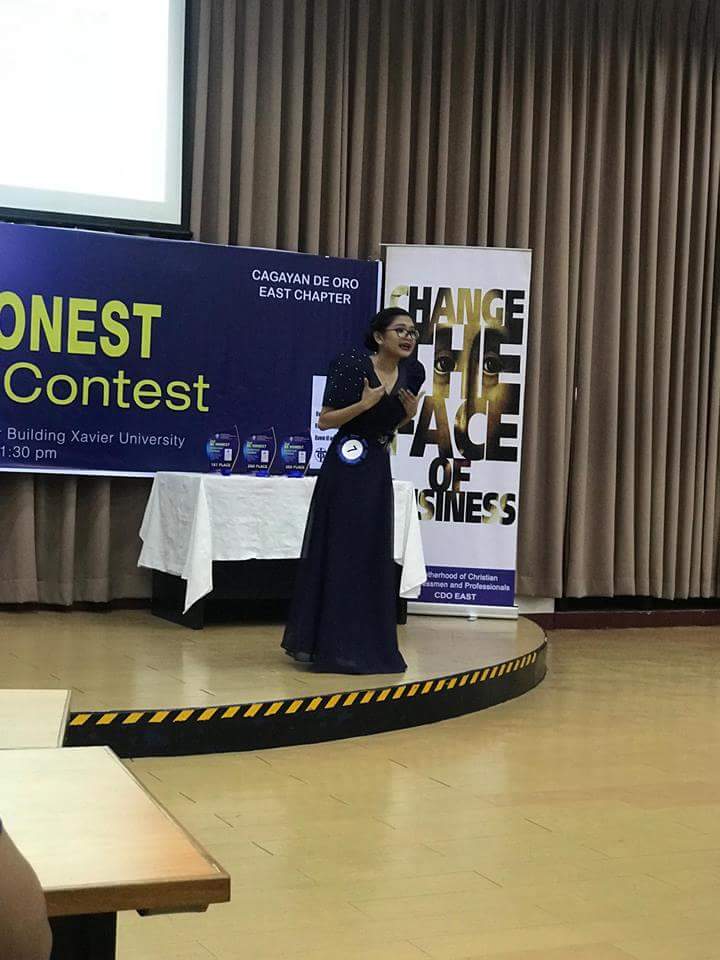 ORATOR. Abish Michaella Porpor of Grade 10 - O'Brien of XU Junior High School stood out during the 2nd oratorical competition sponsored by the Brotherhood of Christian Businessmen and Professionals (BCBP) - East Chapter with the theme "Be honest, even if others are not, even if others will not, even if others cannot.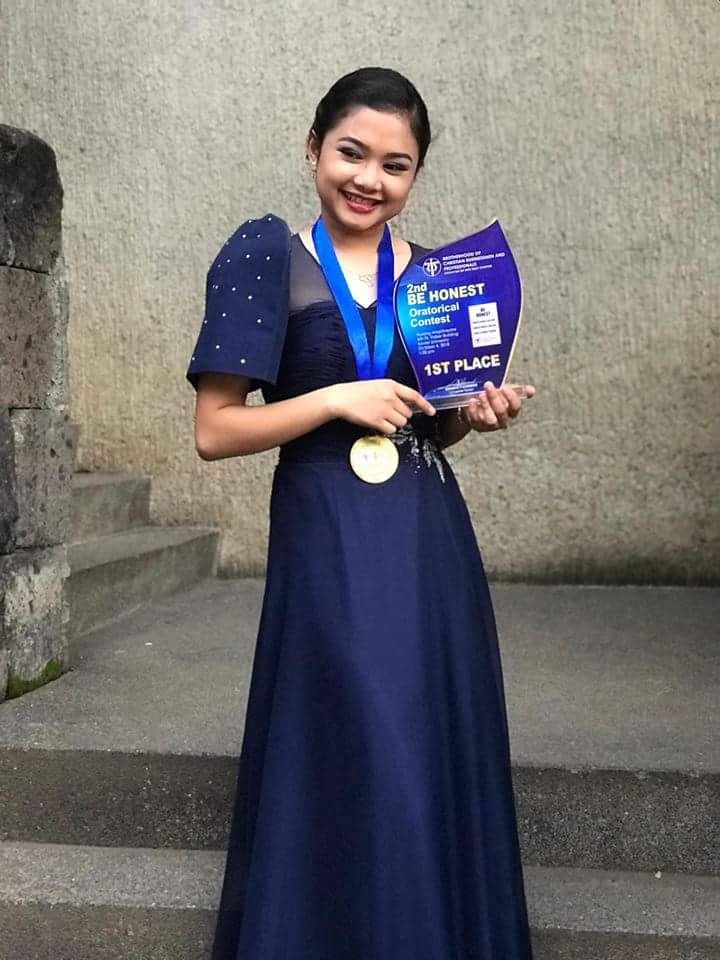 ORATOR. Abish Michaella Porpor of Grade 10 - O'Brien of XU Junior High School stood out during the 2nd oratorical competition sponsored by the Brotherhood of Christian Businessmen and Professionals (BCBP) - East Chapter with the theme "Be honest, even if others are not, even if others will not, even if others cannot."