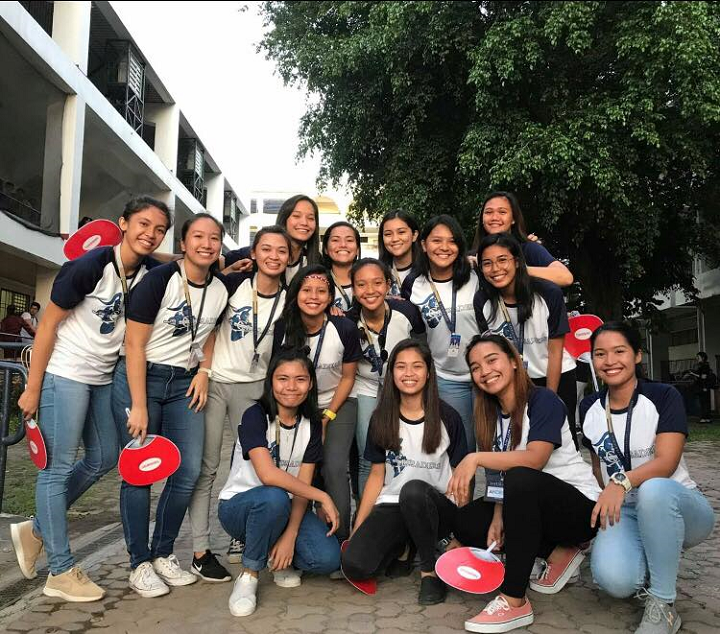 The Xavier Ateneo Women Crusaders will compete at the 4th Mindanao Peace Games in Butuan City from October 26 to 30, hosted by Father Saturnino Urios University.
The event will be participated in by Ateneo de Davao University (AdDU), Ateneo de Zambonga University (AdZU), Datu Ibrahim Paglas Memorial College (DIPMC), Father Saturnino Urios University (FSUU), Holy Cross of Davao College (HCDC), Holy Trinity College of General Santos (HTC), Iligan Medical Center College (IMCC), La Salle University (LSU) of Ozamis, Saint Joseph Institute of Technology (SJIT), Mindanao State University (MSU), University of Southeastern Philippines (USEP), and Xavier University - Ateneo de Cagayan.
The Xavier Ateneo Women Crusaders will compete in the following individual and dual events:
Badminton: Julia Myka R Acapulco (BS Business Administration), Angemel Manubag (BS Nursing), Angel Grace Relos (BS Mechanical Engineering);
Chess: Julie Ann S Opema (BS Psych), Mary Annaren Suico (BS Accountancy), Mary Shennie Obedencio (BS Psych), Shekinah Estanilla (BSN);
Karatedo: Julien Myka Cozo (BS Industrial Engineering), Jessa Cozo (BSIE), Nicole Mistula (BSA);
Swimming: Stephanie Elaine Asil (BSBA), Sheena Parantar (ABIS), Alesa Sudario (ABIS);
Table Tennis: Sandra Marie Haganus (BS Psych), Rogelyn Abejo (BSBA), Chloie Javier (AB Psych), Dannica Miles Reyes (BEEd); and
Lawn Tennis: Ann Rhea Longakit (BS Accountancy), Raven Jan Lee (BSFT), Kristina Omos (Law).
For the team events, Xavier Ateneo will participate in the following games:
Basketball: Elaiza Nicole Pajigal (AB Psych), Martha Tereza Chaves (BSIE), Jessbeth Sagaral (BSIE), Angelica Fame A Padilla (SHS-G12), Irish Jane Dacoco (ABIS), Hannie Deligero (SHS-G12), Van Faye Zulita (BSAE), Daryn Yen Saligumba (Law), Maria Virginia Vicente (BSAE), Karmyle Raia Caingcoy (BSBA), Sheena Lee (BS Psych), Jaira Agdon (BS Accountancy), and Czarina Isabela Tubongbanua (BSBA);

Football: April Grace C Borja (BSA), Desiree Mae S Castro (CompTech), Saira A Comie (CompTech), Princess Gabrielle Libetario (BS Chem), Joeldan Mayag (AB Sociology), Jamaica Alon (BS Biology), Lea Angela Sobremisana (BS Psych), Janna Jace Ampo (BSBA), Leilani Valbuena (BSBA), Patricia Ann Glema (BSA), Maria Kaleila Gonzales (BS Bio), Keanna Amille Cosinero (BSCE), and Pamela Amor Ledon (BSN); and

Volleyball: Abbe Gabrielle B San Juan (ABIS), Mary Margarette Baang (BEEd), April Jaya V Tumamac (BSBA), Ma Andrea Pantanosas (ABIS), Andie Maureen Cui (BSBA), Ella Bianca Estrera (ABIS), Gerrica Pauline Gabutan (BSECE), Joshel Mae Edrozo (BS Accountancy), Freyzelle Haze Micabalo (BSCE), Charmaine Angel Joan Jongko (BSBA), Anna Mariah Kamella Pimentel (BSEE), Vanessa Ivy Marie Ladra (BSN), Yvanne Hayesst Manuel (AB Psych), and Maui Fernandez (BSCE).
The University Athletics Office (UAO) considers this delegation as a "testament that Xavier Ateneo students can excel, both in their studies and in sports."
The Xavier Ateneo delegation is headed by Jessica H Esparrago (Xavier Ateneo representative to MPG) and Arvin R Martinez (higher education athletic coordinator).
Joining the student-athletes are also the coach-formators of the different events: Efren Pollentes (Badminton), Kryzza Allen P Casino (Basketball), Gilbey Martinez (Basketball), Kenneth Honculada (Chess), Rojie Sicat (Football), Hugh Von Esling (Lawn Tennis), Jackylou B Neri (Swimming), Jeffrey Faciolan (Table Tennis), Moises Allan Panganiban Jr (Volleyball), and Vincent Ll Padilla (University Athletics Office director).∎