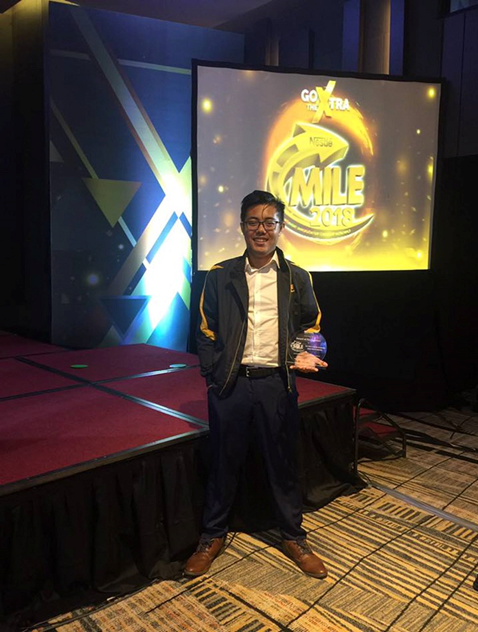 From a pool of 1,330 applicants vying for the coveted 20 slots in this year's Nestlé Management Immersion Leadership Excellence (MILE), Xavier Ateneo student Mhenard Louie M Ubay-ubay not only secured a spot but also championed in the program's Operations Business Case Competition.
Ubay-ubay is a senior Financial Management and Business Economics student and the current president of XU School of Business and Management Student Council.
The operations business case that "Team James Bundle," the team where Ubay-ubay belonged, was working on eliminating the redundant tasks in the whole value chain, automating tasks, and using a more sustainable set of packaging materials. Their proposition was praised by the program organizers for the high probability of garnering cost savings and a greener approach to doing business.
"My greatest take away from MILE is on Design Thinking in VUCA (Volatile, Uncertain, Complex, and Ambiguous) World," Ubay-ubay shared. "Design Thinking teaches us about solving societal problems, consumer insights, and human struggles by empathizing first, then ideating through prototypes and testing it out on the market."
Ubay-ubay continued: "It's not just the business sector that experiences a constant need for innovation, but to improve the welfare of others, we have to be creative and innovative. It's best to do it via Design Thinking."
For the past nine years, Nestlé MILE was participated in by 30 top students, however, this year they made the screening more stringent and chose only 20 exceptional students from the applicants across the country.
Among the 20 participants, only Ubay-ubay hailed from Xavier University - Ateneo de Cagayan, a school located outside Metro Manila, while the rest of the delegates came from schools in the National Capital Region.
MILE, an annual program hosted by Nestlé Philippines, is aimed at gathering top students across the country in order "to immerse them into the corporate culture, to learn from the best of the best in the company, and to train them into solving real-life business problems."
The Nestlé MILE 2018 was held in Makati City from October 22 to 24.∎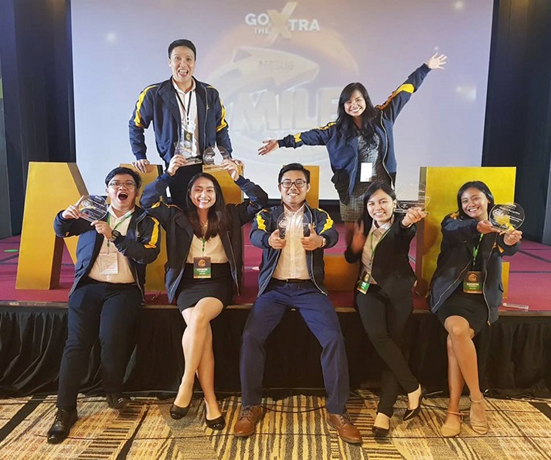 CHAMPIONS. "Team James Bundle" with their coaches from the Nestlé Supply Chain Department strike a pose after the awarding ceremony. Supplied photo.