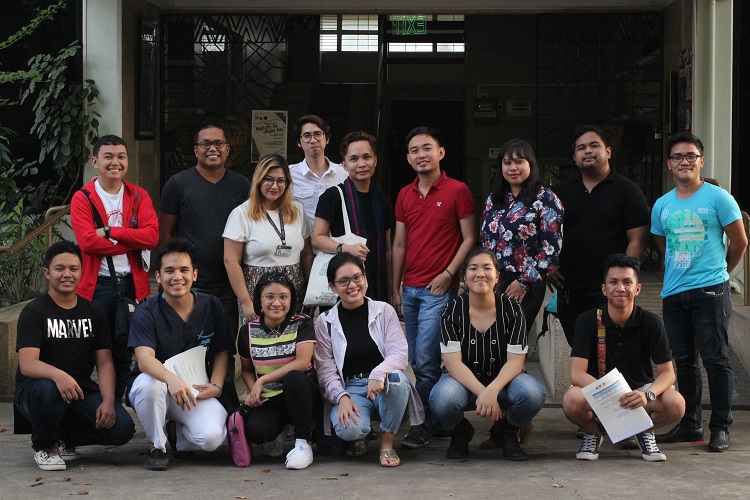 CDO YOUNG WRITERS STUDIO 2018. Day 1: Fellows and panelists of the 2018 CDO Young Writers Studio, Poetry and Drama leg. Supplied photo.
The Nagkahiusang Magsusulat sa Cagayan de Oro (NAGMAC), in partnership with the Xavier Center for Culture and the Arts (XCCA), and the Libulan Queer Collective, organized the 2018 Cagayan de Oro Young Writers Studio (CDOYWS) at the XCCA Conference Room, 2F Museo de Oro of Xavier University - Ateneo de Cagayan on October 29 and 30.
On the panel for this year's workshop were resident fellows of NAGMAC such as poets Ben Aguilar and Ton Daposala; spoken word artist Adeva Jane Esparrago; screenwriter and playwright Dennis B Flores; fictionist and essayist Abigail C James; fictionists NH Legaspi and EJ Villena. Joining them were this year's guest panelists — poet Mariel Alonzo of Davao City, Palanca award-winning essayist Jade Mark B Capiñanes of General Santos City, fictionist and playwright R Joseph Dazo of Cebu City, fictionist Sigrid Gayangos of Zamboanga City, playwright Dominique La Victoria of Cagayan de Oro City, poet and playwright Gil Nambatac of Iligan City, and essayist and poet Ria Valdez of Davao City.
Leading the panelists was the workshop director, essayist, poet, and editor Alton Melvar Dapanas. All panelists were young writers from the South connected with various new-wave literary groups.
The writing fellows for poetry were Gwyneth Sarah Marie C Bengzon (Poetry in English/Xavier Ateneo Senior High School) from Cagayan de Oro City; Francheska Marie L Cortejos (Poetry in English/University of the Philippines Diliman) from Cagayan de Oro City; and Lance Harvey C Gonzales (Poetry in Binisaya/Ateneo de Davao University Senior High School) from Lianga, Surigao del Sur.
The writing fellows for drama were Sean Jhon Anecio (One-Act Play in Filipino/Jose Rizal Memorial State University-Main) from Dapitan City and Alessandro Kennz Nioda (Short Screenplay in English/Xavier Ateneo) from Cagayan de Oro City.
The writing fellows for fiction were Jevin Orceda Astillero (Flash Fiction in Filipino/Molave Vocational Technical School) from Molave, Zamboanga del Sur and Jeepee C Magallanes (Short Story in Binisaya/Bonifacio National High School) from Bonifacio, Misamis Occidental.
The writing fellows for creative nonfiction were Freddielyn Bolasa-Pontemayor (Personal Essay in Filipino/De La Salle University) from Maramag, Bukidnon; Mary Therese P Mole (Flash Nonfiction in English/Xavier Ateneo) from Cagayan de Oro City; and Neil Teves (Memoir in English/Davao City National High School – Senior High School) from Davao City.
The apprentice-fellow for this year was Ikera L Olandesca (Little Me Academy) from Cagayan de Oro City.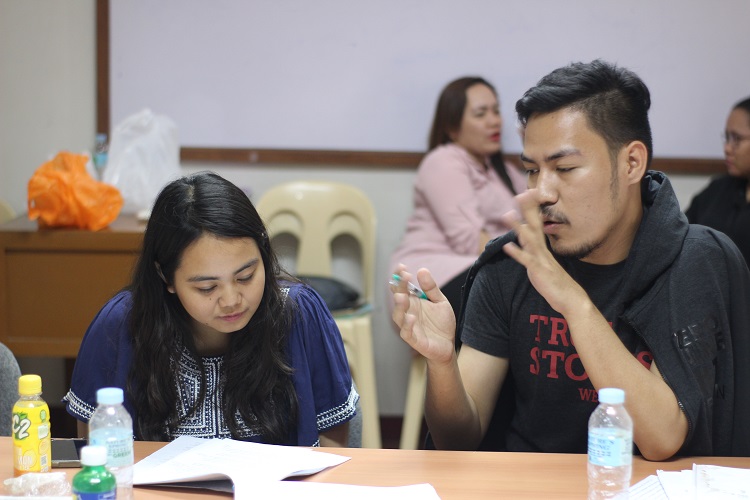 MENTORING. Palanca-winning essayist Jade Mark Capinanes gives a critique related to creative nonfiction. Supplied photo.
The workshop was once again separated into two days, with each catering separate genres.
Day one saw lectures on poetry, spoken-word poetry, and drama and screenplay delivered by XU graduates Ton Daposala, Adeva Jane Esparrago, and Dennis Flores respectively.
Day two highlighted prose with a creative nonfiction lecture by Ria Valdez (UP Mindanao) and featured the first Antonio Enriquez Memorial Lecture on Fiction given by NH Legaspi, a Xavier Ateneo alumna currently finishing her MA Creative Writing at UP Diliman.
Aside from the critiquing of submitted manuscripts, the 2018 CDOYWS also featured an exclusive mentoring session between the panelists and fellows to enhance their workshop experience.
This year marked the 3rd successful installment of a grassroots workshop designed to cater to fledgling writers just beginning their careers.
CDOYWS has always been targeted at "un-workshopped" and unpublished creative writing neophytes who are interested in pursuing the craft.
Unique aspects to this year's workshop included the first set of drama fellows as well as the introduction of the Libulan Queer Fellowship, given to a writing fellow whose manuscript is queer-themed.
This year's workshop was made possible with the added support of Little Me Academy, Ricardo Jorge S Caluen, Peregrine Cayadong, and Annie Gorra-Rago.∎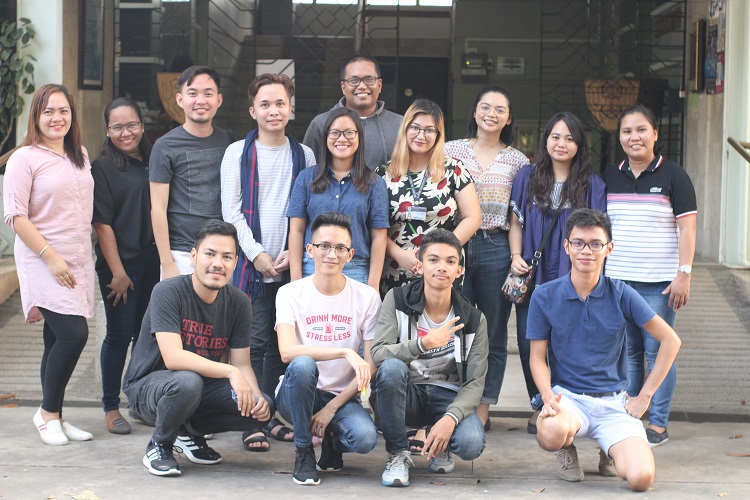 CDO YOUNG WRITERS STUDIO 2018. Day 2: Fellows and panelists of the 2018 CDO Young Writers Studio, Fiction, and Creative nonfiction prose leg. Supplied photo.