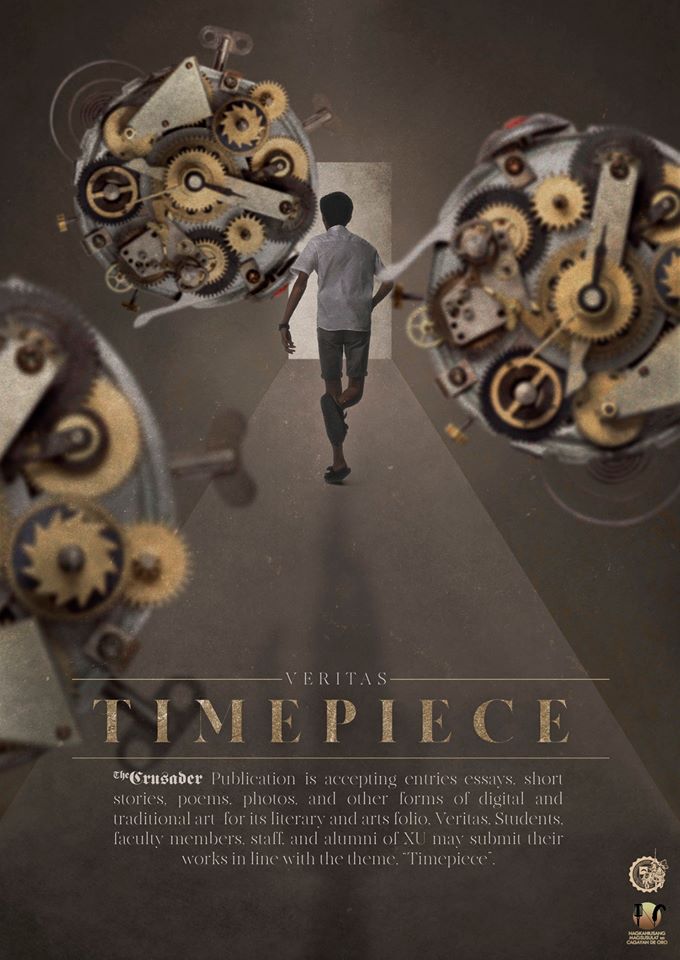 Unfold memories, every tick of the clock.
The Crusader Publication is now accepting entries — essays, short stories, poems, and other forms of digital and traditional art — for its literary and arts folio Veritas.
Bearing the theme "Timepiece," this year's Veritas will signify time itself — encapsulating and immortalizing stories from within.
Students, faculty members, staff, and alumni of Xavier Ateneo are welcome to submit their works.
The deadline for literary entries is on December 2, 2018, while the deadline for the digital and traditional art entries is on January 5, 2019.
Upon screening, fellowships will be granted to ten literary artists for the writing workshop to be conducted by Nagkahiusang Magsusulat sa Cagayan de Oro (NAGMAC) on December 15-16, 2018.
Submission guidelines: http://bit.ly/cruveritas2019 #Veritas2019 ∎
Photo by Gene Gerard Verona
Poster by Jayson Elvie Ty