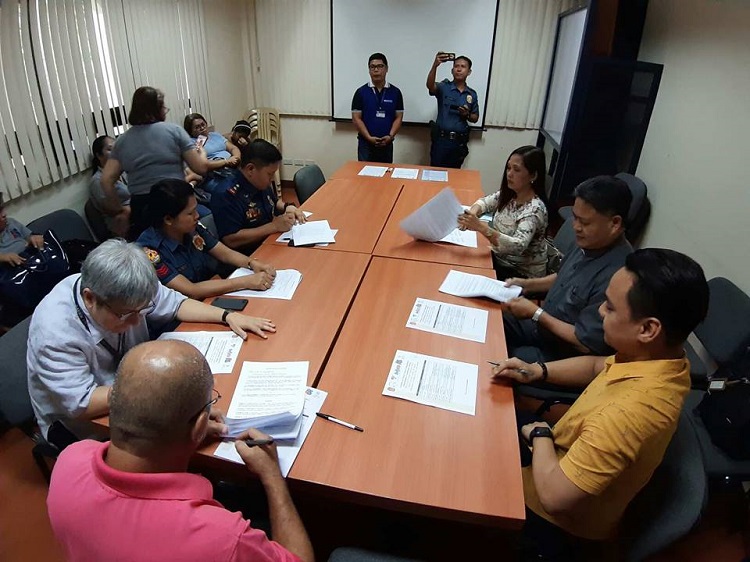 Xavier Ateneo, through its National Service Training Program (XU-NSTP), together with different partners and stakeholders committed to taking part in the collaborative effort called "Learning on Wheels Project" manifested through a memorandum of agreement (MOA) signing last December 19.
The Learning on Wheels Project is an initiative led by the Cagayan de Oro City Police Office (COCPO) Police Station 1, recognizing the vital role of education as one of the measures in ensuring public safety and maintaining peace and order in the community.
The MOA signing was attended by the following leaders various institutions :Philippine National Police COCPO Police Station 1, headed by the OIC PS1 Rustico Galagala Jr; Archdiocese of Cagayan de Oro, represented by the Vicar General Msgr Perseus Cabunoc SSJV; LGU Clustered Urban Barangays, headed by its convener Anthony Abejuela of Brgy1; Department of Education CDO Division, represented by Dr Loberina Carrasco, Curriculum Implementation Division chief education supervisor, accompanied by Dr Ray Butch Mahinay, and Alternative Learning System mobile teachers; and the Xavier Ateneo delegation headed by president Fr Roberto Yap SJ, accompanied XU-NSTP director Dennise Edwina Gonzales.
In his message, Yap shared that sectors from the academe, church, government office coming together is a meaningful testimony that collaboration is possible in addressing the pertinent concerns in the community.
"Through the XU-NSTP as one of our avenues, Xavier Ateneo will always uphold the values of becoming men and women for others by bringing our students to the peripheries to serve and have actual experiences of the realities present outside the four walls of our campus," Yap said.
Mahinay said this initiative "caters the least, the lost, and the last members in the community particularly the out-of-school youth and children in conflict with the law in Poblacion clustered barangays 1-20."
The MOA listed down the roles and responsibilities and parameters for each stakeholder in the program.∎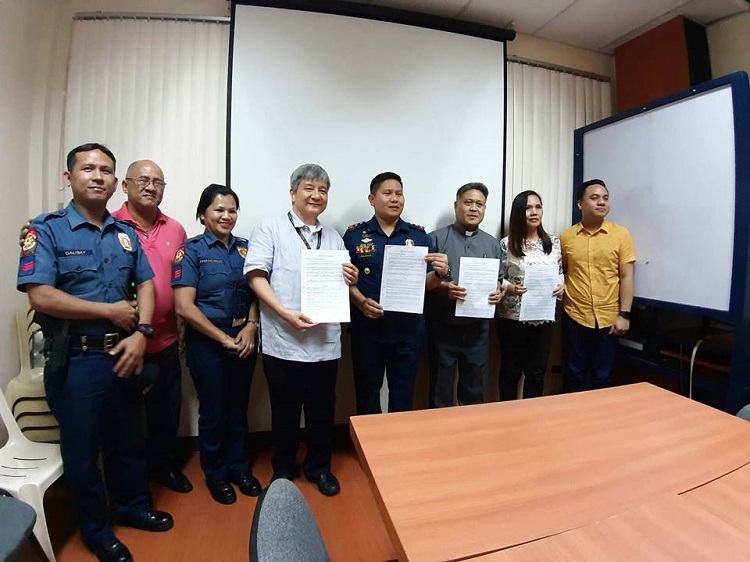 LEARNING ON WHEELS PROJECT. Learning on Wheels Project stakeholders holding the signed MOA. (L-R) PO3 Vincent Dalisay, PB Anthony Abejuela, PO3 Meralyn Francisco, Fr Roberto Yap SJ, PSI Rustico Galagala Jr, Msgr Perseus Cabunoc, Loberina Carrasco, and Dr Ray Butch Mahinay. Supplied photo.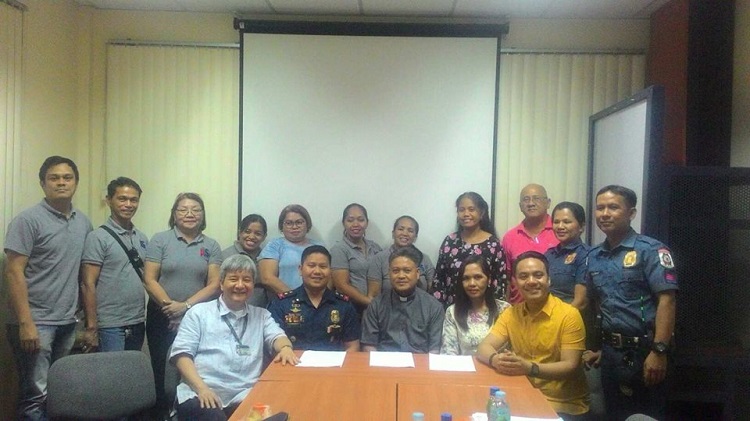 LEARNING ON WHEELS PROJECT. Learning on Wheels Project stakeholders strike a pose for a group photo after the MOA signing ceremony. Supplied photo.