By Yzander Gillegao
The Ateneo Diplomatic Corps of the International Studies program started 2019 with the re-launching of the pioneering Model United Nations conference in Mindanao – the Xavier University Model United Nations – last January 26 at the XU Speech Lab 2, in partnership with the American Spaces CDO and the Office of International Cooperation and Networking.
Aspiring diplomats debated on the ongoing Yemeni crisis in the Middle East caused by civil war and regional intervention as well the Uighur minority crisis in China.
"The purpose of the XU-MUN is to let students engage in diplomacy regardless of you being an International Studies student or not," shared Ted Lorenzo Lago, secretary-general of XU-MUN.
"We hope to share the 'MUN fever' to other students to further encourage them in attending conferences like this," he said.
The conference was attended by delegates from Xavier Ateneo, Liceo de Cagayan University, Corpus Christi Senior High School, University of Science and Technology of Southern Philippines, and University of the Philippines Los Baños.
Student-leaders who attended the conference also engaged in constructive debates on different foreign policies concerning the topic-agenda to formulate a resolution aimed at reconciling conflict and cultural differences.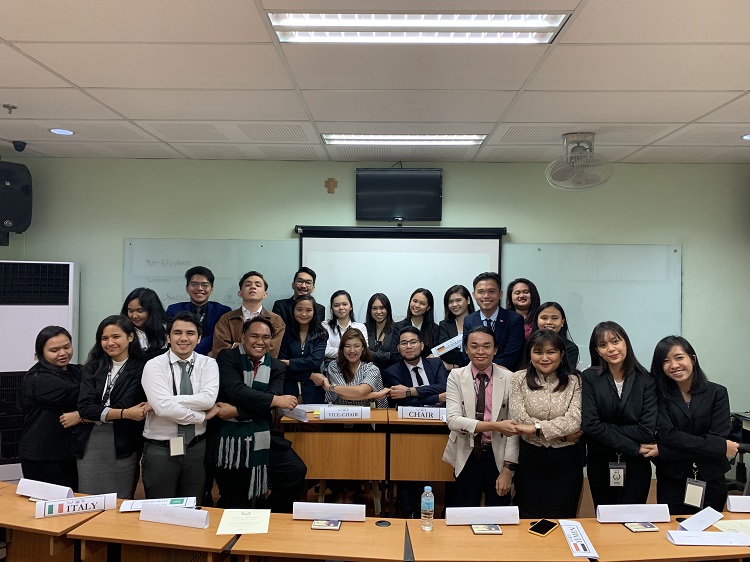 Rhona Mae Mecarte, the recipient of the best delegate award, said: "My MUN experience helps me develop my public speaking, research, and interpersonal skills. I believe these will come handy after I finish my program. XU-MUN was a great learning experience."
Next year, the Ateneo Diplomatic Corps hopes to organize a two-day XU-MUN conference with more delegates coming from different colleges and universities.∎