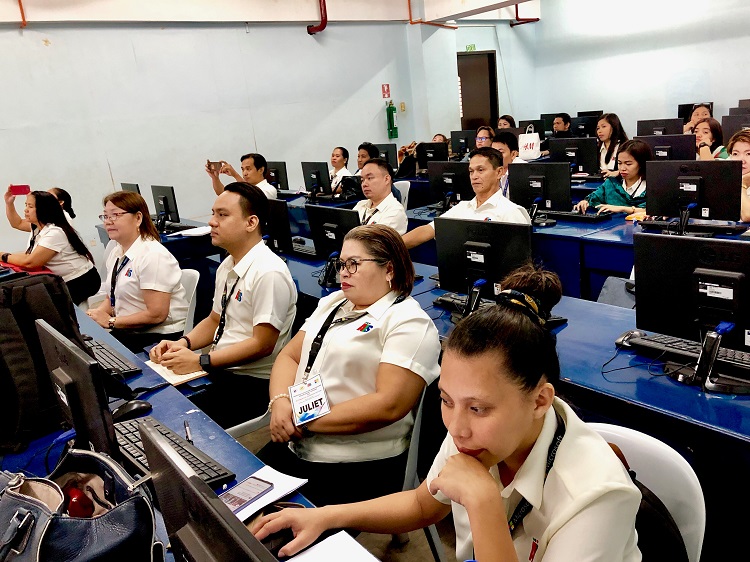 ENHANCEMENT WORKSHOP. DepEd ALS teachers of Cagayan de Oro City participated in the two-day enhancement training provided by JHS Microsoft Educator Ambassadors (MEAs)
Report by Anito Librando
As the premier Microsoft Showcase School in Mindanao, Xavier Ateneo Junior High School partnered with Cagayan de Oro City's Department of Education - Alternative Learning System to provide a two-day enhancement training for ALS teachers last February 15-16 at the JHS Computer Laboratories.
DepEd's ALS is a "parallel learning system in the Philippines that provides a practical option to the existing formal instruction and includes both the non-formal and informal sources of knowledge and skills."
The participants of the training included the city's ALS division coordinators, districts coordinators, and mobile teachers who manage instruction with learners at an agreed schedule and venue.
These non-formal learning sessions happen "outside the classroom, community-based, usually conducted at community learning centers, barangay multi-purpose hall, libraries or at home."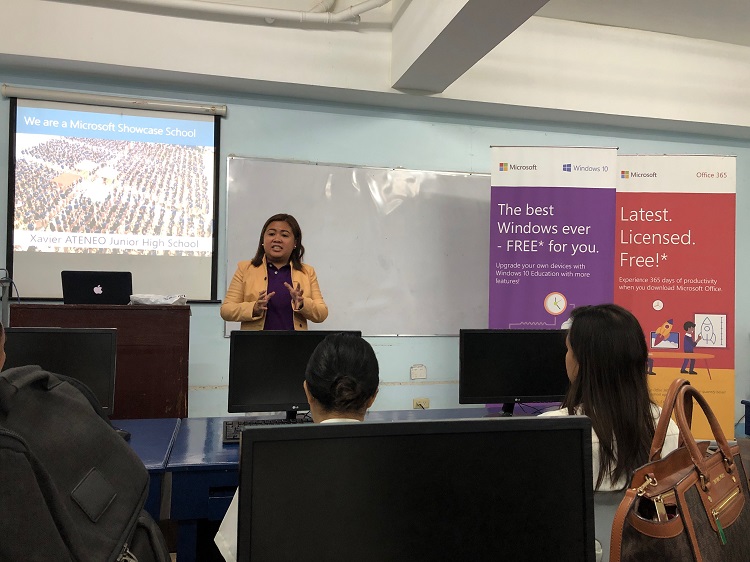 SHOWCASE SCHOOL. AP for academics Lea Lilibeth Emata presents to the ALS teachers Xavier Ateneo JHS' activities as a Microsoft Showcase School.
Xavier Ateneo JHS principal Dr Pamela Pajente welcomed the participants and opened the training by sharing the vision of XUJHS as a Microsoft Showcase School.
Lea Lilibeth Emata, AP for academics and Instructional Technology specialist led the training team with JHS Microsoft Educator Ambassadors Renan Agad (Mathematics), Anito Librando (JHS registrar), Septuagin Salvador (Mathematics), Franko Ray Santos (TLE), and Jeffrey Velasco (Araling Panlipunan).
Participants were given an orientation to be part of the Microsoft Educator Community (MEC), participated in Hack the Classroom, Hour of Code, Minecraft Education Edition and were showcased new features and hands-on training on Microsoft Word, PowerPoint, Excel, and Sway.
"With Microsoft Education and XUJHS' shared understanding of transformation in leadership, teaching, and learning, we will continue to share best practices in technology education that have created an impact in getting better learning outcomes," said Emata.
"Teacher trainings will continue, especially with our Deped partner schools in TD, focusing on teaching pedagogies in the different subject areas," she added.
Dr Ray Butch Mahinay, ALS division coordinator also shared: "This training has fundamentally equipped the ALS implementers with the latest in computer technology skills. In turn, they are capacitated to handle sessions on ALS Learning Strand 6 which is about digital literacy. On top of that, ALS CDO will immerse itself in the Microsoft Educator Community to sustain their learning and provide professional learning even after this training. We are grateful for this partnership with Xavier Ateneo JHS and Microsoft Education Philippines and we look forward to more opportunities of learning and collaboration."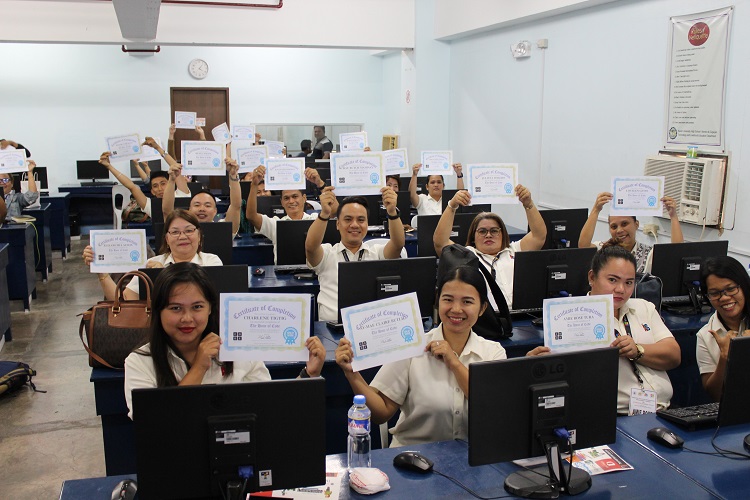 TEAM CDO ALS. DepEd ALS teachers of Cagayan de Oro City proudly display their Hour of Code (HoC) Certificates of Completion.
Xavier Ateneo's Night School Program, under the Arrupe Educational Center (AEC) of the School of Education is a recognized Learning Center (LC) of the city's ALS program. The NSP was recently awarded as a national finalist in the Ten Accomplished Youth Organizations (TAYO) in the Philippines.∎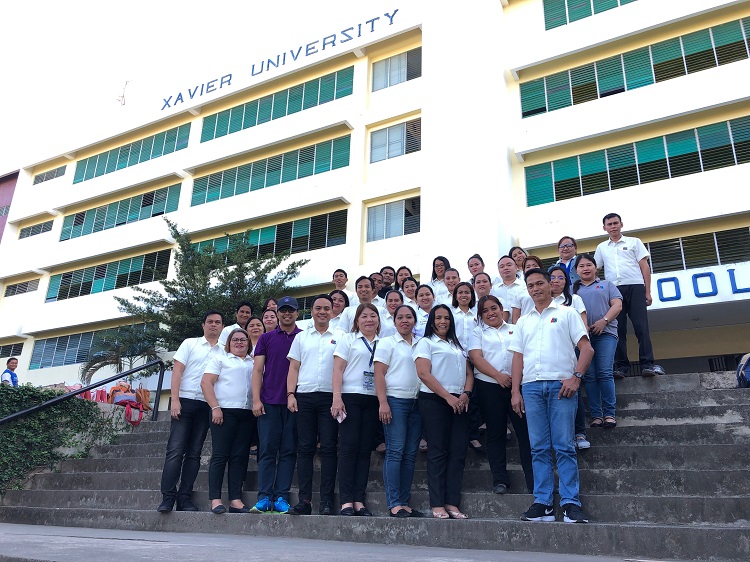 CREATING RIPPLES. DepEd ALS teachers of Cagayan de Oro City with Xavier Ateneo JHS MEA Anito Librando pose in front of the school building after their first day of training.