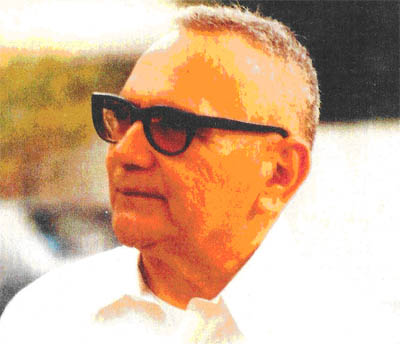 The Xavier University (XU) Libraries will be exhibiting a good many documents and paraphernalia of Fr Miguel A Bernad SJ such as his books, journals, lectures, homilies, trophies, monographs, diaries, photographs, and personal priest garments during the Fr Miguel A Bernad Memorial Lecture on January 25.

The XU Libraries maintains the largest collection of Fr Bernad's mementos. The exhibit will be mounted at the 5th Floor of the Library Annex Building, which will house the Fr Miguel A Bernad SJ Memorabilia Collection.

Fr Bernad passed away on March 15, 2009 at the age of 91. He was a known author, teacher, historian, linguist, editor, journalist and critic. He taught literature at the Ateneo de Manila University where he was the first editor of the Ateneo's quarterly journal, Philippine Studies. At Xavier University, he founded and became editor of Kinaadman (Wisdom), a journal of scholarly work on Mindanao history, culture, literature and arts.

In honor of Fr Bernad's scholarly works and pursuits, Xavier University started the Fr Miguel A Bernad Memorial Lecture last year. It featured Prof Ambeth Ocampo as main lecturer. This year, the 2nd Fr Miguel A Bernad Memorial Lecture coincides with the 4th death centenary of Matteo Ricci SJ, mathematician and scientist. Thus, the Lecture on January 25 at the XU Little Theater will feature two scholars who have made significant contributions in the fields of history, science and philosophy. Fr Daniel McNamara, SJ will talk about "Faith, Reason and Science," and Prof Emmanuel Luis Romanillos will share on "Language and History." Guests from the four Ateneo campuses in the country, as well as individuals closely associated with Fr Bernad, and administrators of Xavier University are expected to grace the event.