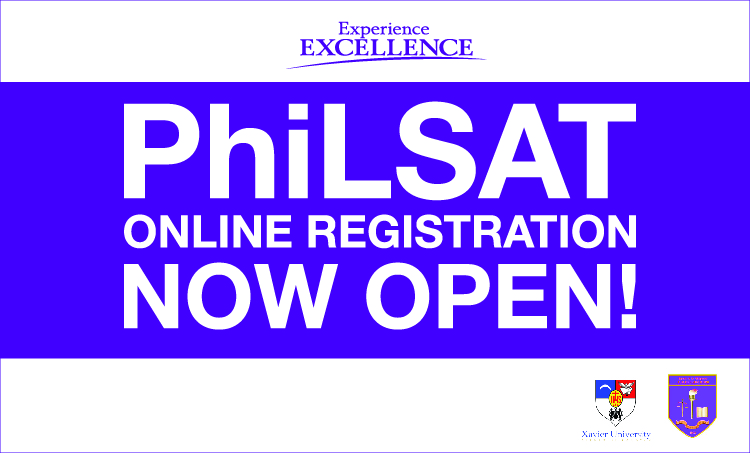 We wish to inform everyone that the Legal Education Board (LEB) has now standardized all admission exams for the study of law and per the memorandum issued by the LEB on December 29, 2016, all aspiring law students will be required to take the Philippine Law School Admission Test (PhiLSAT) before they can be admitted to any law school.
PhiLSAT is a uniform, nationwide one-day aptitude test composed of multiple-choice questions. Coverage includes the following:
(a) Communication and language proficiency;
(b) Critical thinking skills;
(c) Verbal reasoning; and
(d) Quantitative reasoning.
The first PhiLSAT is scheduled on April 16, 2017 at seven sites around the country, including Xavier University - Ateneo de Cagayan for Northern Mindanao. Those who plan to study law for school year 2017-2018 are highly encouraged to register and take the PhiLSAT exam on this date, as it is highly probable this will be the only exam scheduled before June of this year.
Law schools will not be allowed to enroll students who did not take the PhiLSAT.
Those interested may find more information, including details on registration and eligibility to take the exam by visiting https://www.cem-inc.org.ph/philsat/.
Take your PHILSAT! And explore your law journey at one of the top law schools in the Philippines.
#XavierAteneo