DAUGHTERS OF CHARITY OF ST VINCENT DE PAUL
ARCHBISHOP SANTIAGO TG HAYES SJ AWARD FOR SERVICE OF THE CHURCH IN MINDANAO
(Represented by Sr Neriza Herbon DC, Provincial Councilor, Daughers of Charity of St Vincent de Paul)
XAVIER UNIVERSITY - ATENEO DE CAGAYAN
CAGAYAN DE ORO CITY
30 MARCH 2017
Most Reverend Antonio J Ledesma SJ DD, members of the Board of Trustees, President Fr Roberto C Yap SJ, administration, faculty members, graduating students, guests and friends of Xavier University - Ateneo de Cagayan:
A blessed day to all of you!
In the month before she died, St Louise de Marillac, the co-foundress of the Daughters of Charity, left a spiritual testament that serves as a guiding force for every Daughter of Charity. I quote: "Take good care of the service of the poor. Above all, live together in great union and cordiality, loving one another in imitation of the union and life of Our Lord."

The award that you have just conferred to us comes on the occasion of the 400th Anniversary of the Vincentian Charism which started in the little villages of Gannes in Chatillon and Folleville both in France during the year 1617. Vincentian Charism refers to serving the poor in the way begun by St Vincent de Paul, the founder of the Daughters of Charity, along with St Louise de Marillac. For 400 years, the worldwide Vincentian family continues to dedicate themselves "so that no periphery will be deprived of the light of Christ and the poor will again be at the center of the Church and our lives" (Prayer, 400th Anniversary of Vincentian Charism) as Pope Francis would also emphatically express.
When St Vincent started, he never thought that one day it would reach 400 years of continuing ministry. In the same way, when the first DC Sisters were sent to Mindanao, we never thought that the day would come when we will be honored by the Church through this prestigious institution, the Xavier University - Ateneo de Cagayan, for the works we have done.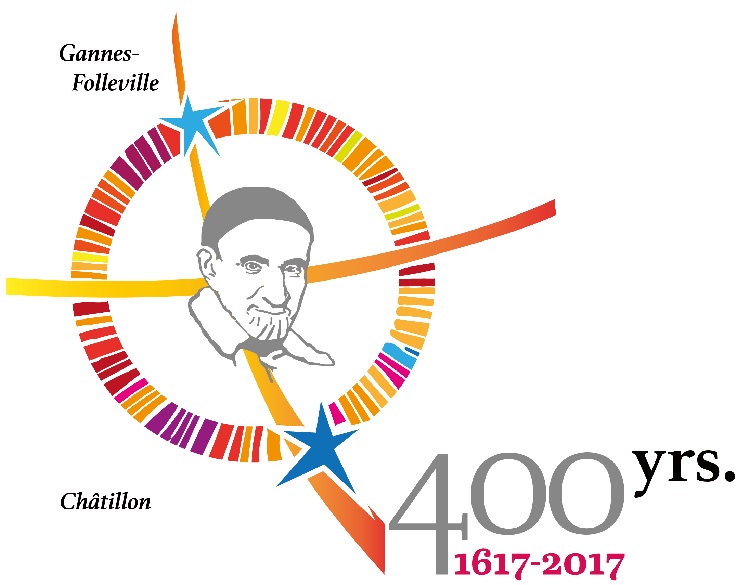 For us, Daughters of Charity, to receive this award is to confirm God's providence for His daughters. We are deeply honored that God sent us in response to the invitations of Mindanao bishops to places and to people, to events and circumstances, where life is difficult and precarious. No single Daughter of Charity who has had the privilege of serving here in Mindanao will disagree with me if I say that the reality of what it is to be a Daughter of Charity, Servant of Persons in situations of anguish and misery, became very real and true. We are better Daughters because we had and still serve here. So gratitude is ours because in every place we have lived and served, Pagadian, Maluso, and Lamitan in Basilan, Jolo, Bongao, Tawi-tawi, Ipil, Zamboanga, Marawi, Iligan, Davao, Cagayan de Oro, Tagum, Surigao, Bukidnon, and all other places in Mindanao where we had been and where we are now. We have experienced the love, the protection, the support and friendship of the people we served and collaborated with.
Our Constitutions state that "no type of misery should be foreign to us" (C.11). Our motto is "Caritas Christi Urget Nos." The LOVE OF JESUS CHRIST CRUCIFIED IMPELS US … WE ARE GIVEN TO GOD SO HE CAN GIVE US TO THE POOR — this and this alone is the all-embracing option of our lives.
We have served in Mindanao for almost forty years … and in those forty years, the Church in Mindanao has given us the privilege of sharing its life and mission in moments of darkness and in moments of light and liberation, in circumstances that challenged our fears and tested our faith in God's Divine Protection.
What has become of us because we served in Mindanao? I believe that serving here has gifted us with a renewed sense of our vocation, of who we are, and who we are for. To stay in spite of the volatility of situations and a permanent sense of unsafety has become a daily choice and a conscious commitment. It has developed among us that sense of total surrender and trust in God who takes care of His children. Fears and insecurities were also real feelings for us but we were always challenged by the demands of the mission and the cries of those in the peripheries. We comfort ourselves with the assurance that our bodies may be harmed, our lives may be taken, but not our spirits. Moments of fear are always moments of grace because we unfailingly experience God's assurance of protection through the bishops, the parish priests and community leaders with whom we serve. But in a very real way, our first line of protection always comes from the poor we live with and serve.
St Louise de Marillac described the life of a Daughter of Charity as a series of "comings and goings." This is a consolation for us who have come to Mindanao, served, and left for other places and missions. When we go, we leave behind a place, a ministry, a people whom we learned to love. For us who have been privileged to serve here, Mindanao has become our "birthplace" as Daughters of Charity … an experience we find inspirational when we face other difficulties.
I stand here before you accepting this Archbishop Santiago TG Hayes SJ Award in the name of 500 Daughters of Charity in the Province of Saint Louise de Marillac – Asia, especially the Sisters who had been assigned and those who are presently missioned in the peripheries of Mindanao.
I accept this in the spirit of humility and gratitude and most especially on behalf of all those in poverty situations who have touched and continue to touch our lives, the reason for our being. Together with this award are the many invisible awards that we have received from those with whom we ministered years after we have left their villages. They are those who are in the peripheries whose lives challenged us and drew us out of our safe comfort zones.
They are those who came to believe that there is a loving and caring God whose providence takes care of them. They are those whom we met and reminded us the words of St Vincent de Paul that "God makes use of humblest instruments for the extraordinary operation of His grace."
I would like to end this acceptance message with the words of Henri Nouwen: "Compassion asks us to go where it hurts, to enter into the places of pain, to share in brokenness, fear, confusion, and anguish. Compassion challenges us to cry out with those in misery, to mourn with those who are lonely, to weep with those in tears. Compassion requires us to be weak with the weak, vulnerable with the vulnerable, and powerless with the powerless. Compassion means full immersion in the condition of being human."
Thank you and God bless us all!∎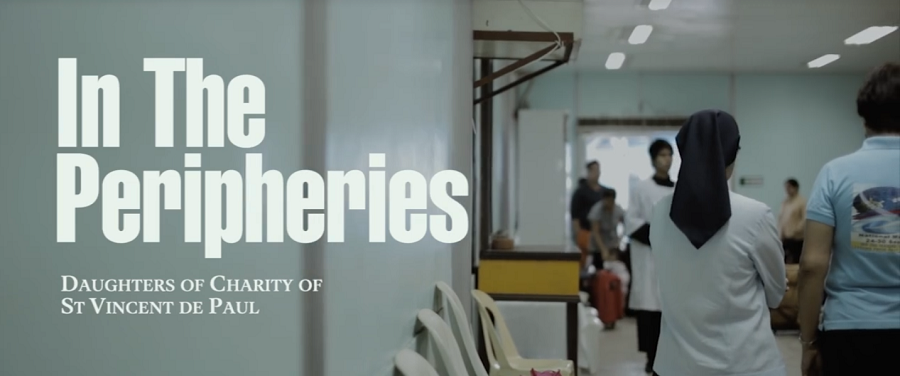 XAVIER ATENEO. Xavier University – Ateneo de Cagayan Academic Convocation was held on March 30 at the XU Gymnasium. Photo by Rico Magallona.
Places in Mindanao where the Daughters of Charity are present up to this time:
• Santo Nino Parish, Roseller T. Lim
Zamboanga, Sibugay
• Holy Rosary Parish
Bongao, Tawitawi
• 202 Barra, Macabalan
Cagayan de Oro City
• Our Lady of Victory Training Center for the Physically Handicapped
Brgy, Camudmud, Babak Island
Garden City of Samal, Davao del Norte
• Blessed Virgin Mary Chaplaincy
5th Street, MSU Campus
Marawi City