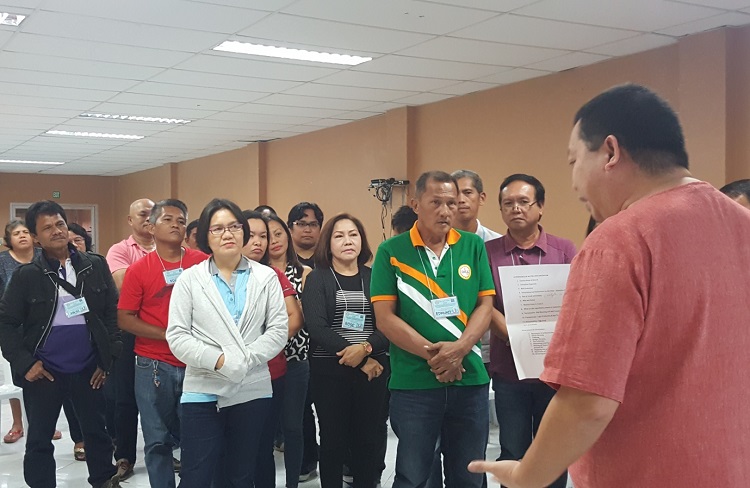 BARANGAY GOVERNANCE. Barangay officials participate in a training on honing their knowledge on local legislation and improving their governance. Supplied photo.
By Wilson J Hormeguera
The Governance and Leadership Institute (GLI) of Xavier University - Ateneo de Cagayan, in partnership with the Department of Interior and Local Government (DILG) Caraga, facilitated a training on barangay governance in Butuan City on March 22 and 23.
Following the framework of quality local legislation, the training included modules on the introduction to local legislation, refreshers on law-making process highlighting participatory governance, dialogue in committee hearing and meeting, and best practices of barangay governance.
The participants of the training were barangay chairpersons and council members of San Francisco, Agusan del Sur.
"Salamat kaayo niini nga training kay tungod niini mas nakit-an sa mga barangay official ang ilang kakulangon ug nadasig pud sila sa ilang kaakuhan," said local government operations officer Mary Nol Aban. (Thank you so much for this training because it made our barangay officials see their shortcomings and they are more eager to take their responsibilities.)