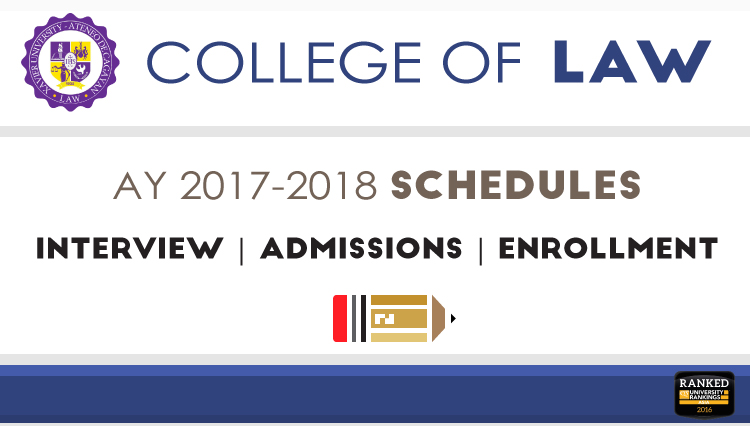 Interview Schedule
for
SY 2017-2018
Admissions will be on May 24, 2017, from 3:30 PM to 6:30 PM.
Please bring all the required documents when you arrive for the interview.
You may schedule your interview by visiting or calling College of Law via 853-9800 local 9431. Walk-in applicants are welcome, subject to the availability of the interviewer.
Regular enrollment will begin Monday, 5 June 2017 until Saturday, 10 June 2017. Delayed enrollment, Tuesday, 13 June 2017 until Saturday, 17 June 2017 (Saturdays until 12nn only). Classes will start on 13 June 2017.
Please be guided accordingly. Thank you.