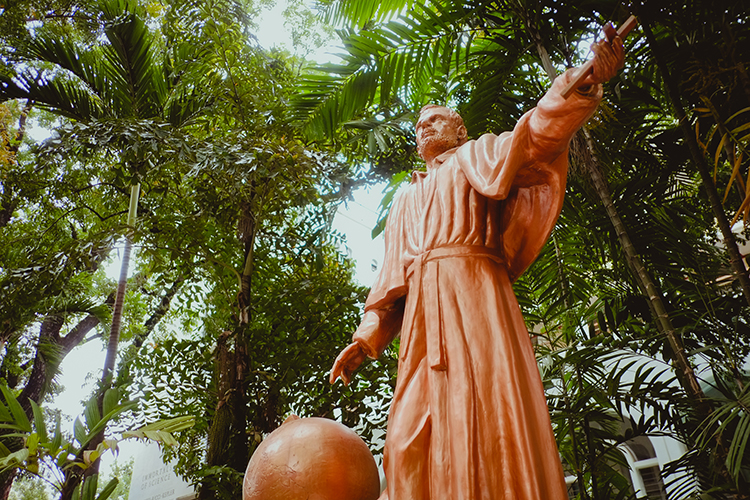 In the latest Nursing Licensure Examination (NLE), Xavier University - Ateneo de Cagayan's College of Nursing proves that they are a force to be reckoned with.
For the sixth consecutive time, XU garnered 100% passing rate in NLE and soared high as the top 1 performing school in the June 2017 board exam.
XU president Fr Roberto C Yap SJ, in his message to the academic community, told the new nurses to become "servants of God's healing presence."
"Congratulations to our new Xavier Ateneo nurses!" Yap greeted. "May you grow in tender compassion and respectful and sensitive charity so you will become more and more servants of God's healing presence. AMDG (Ad majorem Dei gloriam)!"
Xavier Ateneo ranked first among the schools with 50 or more examinees in the country, after all her 60 examinees successfully passed the NLE.
Yap also expressed his gratitude to the College of Nursing for intensifying their mission as one of the premier nursing education providers in the Philippines.
"We thank once again dean Dr Ramona Heidi C Palad, faculty, and staff of the College of Nursing for the excellent guidance and support they steadfastly provide our students," Yap said.
"A heartfelt congratulations to the XU College of Nursing, Class 2017 - June 2017 NLE passers for an exemplary performance! You've worked hard and prayed fervently for these amazing results. Keep the same courage and confidence to face the challenges of life," dean Palad said in her message to the new Xavier Ateneo nurses.
"Be humbled by this achievement and be inspired that you are chosen to serve as health professionals. Remember you carry with you the Xavier brand of nurses: caring, competent, committed, and compassionate. Xavier University is confident that you will be the best nurses for the Filipino people and the choice of the world," she added.
The Professional Regulation Commission announced Friday, June 16 that 3,882 out of 11,176 passed the NLE administered by the Board of Nursing in the cities of Manila, Baguio, Cagayan de Oro, Cebu, Davao, Iloilo, Legazpi, Lucena, Pagadian, Tacloban, Tuguegarao, and Zamboanga. ∎


TOP 1. The top performing schools in the June 2017 Nurse Licensure Examination, as per Professional Regulation Commission Resolution No 2010-547 series of 2010. For the complete list of new Xavier Ateneo nurses, pop over here.