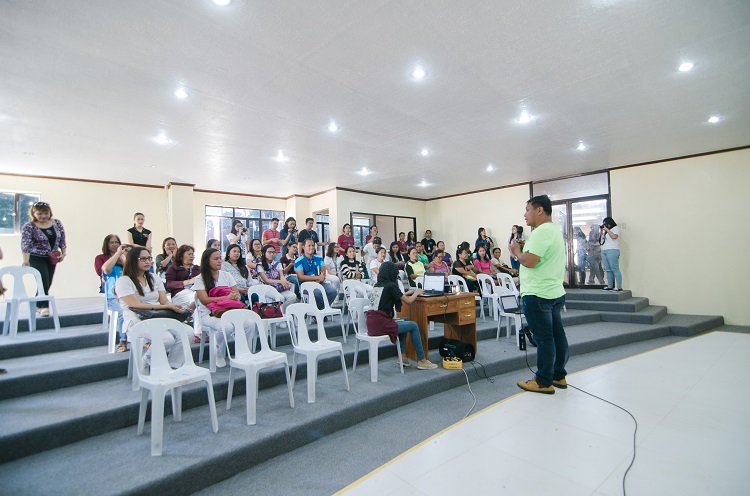 LOCAL LEADER. Talakag Mayor Vergito O Factura expresses his appreciation to Xavier University students for sharing valuable development insights with the municipality workers. Contributed photo.
By Jett Torres, Service Learning Program officer
A Xavier Ateneo biology class recently kicked off a campaign against dengue in the municipality of Talakag, Bukidnon as part of their Service Learning Program (SLP).
XU's 58L-B General Entomology class, under the supervision of biology faculty member Danilo Gualberto, will render dengue vectors surveillance and control in targeted barangays in the said locality.
The project aims to survey insect populations deemed to be the root cause of health threats and problems in the community, including to design and share Integrated Pest Management (IPM) strategies to address entomological (the scientific study of insects) issues.
"We are very grateful and proud that Xavier University extends their expertise for the development of our municipality," said Talakag Mayor Vergito O Factura during the orientation and consultation held on Wednesday, July 12 at their municipal theater hall.
"We will do our best to assist and collaborate with all the planned activities so that we can achieve significant and scientific study that is beneficial to our community members," he added.
Select department heads, municipal health nurses, and barangay health workers attended the said activity.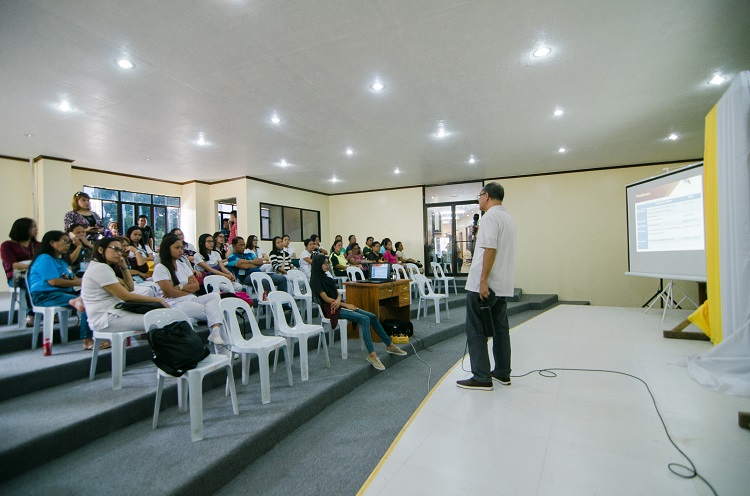 DENGUE CAMPAIGN. XU biology faculty member Danilo Gualberto explains the project details, collaborative activities, and expected output to the municipal health nurses, LGU department heads, and barangay health workers. Contributed photo.
In 2016, over 270 dengue cases in 29 barangays in the municipality were documented by the Talakag Municipal Health Office (TMHO). Barangay San Isidro had the highest dengue cases.
A mosquito-borne disease, dengue occurs in tropical and sub-tropical areas, transmitted by an Aedes mosquito. The virus can be spread through a mosquito bite, but not from direct bodily contact from a person with dengue fever.
The XU Mechanical Engineering department will also help design and fabricate Ovitraps to be used for sampling and surveillance in the barangays of the municipality.
A technology-transfer session will be conducted in the select communities through seminar workshop and a presentation of results to the local government unit and MHO based on the scientific conclusion from this engagement.
This SLP of the biology class is seen as a powerful transformative learning experience that embodies Jesuit education in the pursuit of students' intellectual development and social formation.
Students will work collaboratively within the community's context, understand the needs for community service, and apply their academic competencies that they have learned in the classroom.
An experiential learning opportunity, SLP employs a reflection-action approach inspired from the Ignatian perspective of forming "men and women for and with others."∎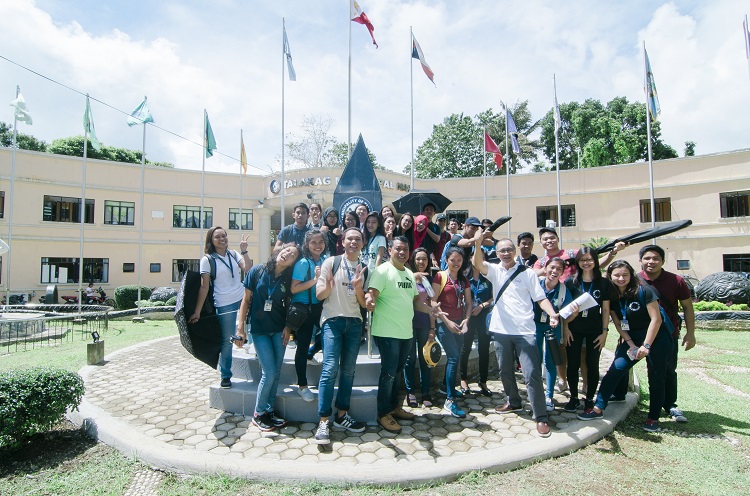 DENGUE FIGHTERS. Xavier Ateneo biology class (58L-B General Entomology), faculty in-charge Danilo Gualberto, and Talakag Mayor Vergito O Factura strike a pose in front of the municipal hall after the orientation on their collaborative anti-dengue campaign partnership. Contributed photo.