By Mike Baños
Barely a month after it bagged the prestigious International Association of Business Communicators (IABC) Gold Quill Award of Merit in the United States, the "Jesuits in Mindanao: The Mission" coffee table book is set to receive the IABC Asian Pacific Silver Quill Award in Singapore on August 24, 2017. Read more about this on kagay-an.com.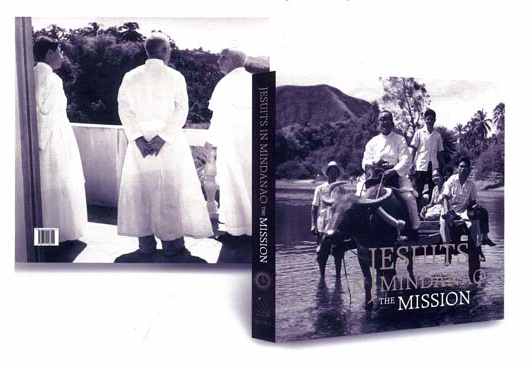 ABOUT THE BOOK
The coffee table "Jesuits in Mindanao: The Mission" (Muse Books) was launched on September 8, 2013, as one of the highlights of the renaming of the Xavier University Church of the Immaculate Conception of the Blessed Virgin Mary. The date coincided with the Feast of the Nativity of Mary, mother of Jesus Christ.
"The book chronicles the life and joys of Jesuit missionaries among the people of Mindanao," said publisher Ramoncito "Monching" Ocampo Cruz (XUGS 1967). "It honors Jesuits present and past, the people whose lives and thoughts they were able to influence and the schools they built: Xavier University - Ateneo de Cagayan, Ateneo de Davao University, and Ateneo de Zamboanga University."
The 300-page coffee table book shows a white-cassocked priest riding a carabao on its cover and is lavishly illustrated with a pictorial history of the Jesuit mission in Mindanao, commencing from their return to the Philippines in 1861. It is excellently laid out and beautifully printed in Singapore.
Muse Books donated the entire print run of the first edition to the Philippine Jesuit Aid Association (PJAA) and proceeds from its sale will go towards the care of infirm Jesuits and the formation of future members of the Society of Jesus.∎