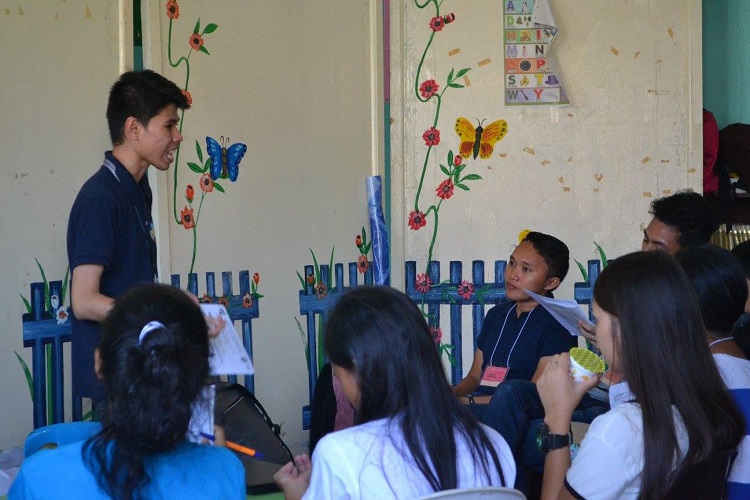 PRESIDENTS TOGETHER. Present Teachers' Guild president Proceso "Wowee" Perturbos facilitates the mentoring session for the organization presidents of Colegio de Sto Niño de Jasaan. Photo by Jessica Bayotas.
Report by DKA
Under the direction of the Arrupe Educational Center (AEC), the student council of Xavier Ateneo's School of Education, Teachers' Guild (TG), introduced the "I'MPowered" program to the student leaders of Colegio de Santo Niño de Jasaan (CSNJ) through a leadership camp.
Borne out of a need of CSNJ's student organizations for leadership training and skills development, the TG officers designed a two-day program, held on July 28 and 29, which was inspired by their own leadership stories and participation in various seminars and training sessions.
The planning of these modules was facilitated by Kagay-anon youth leader Atty Ernesto B Neri (also the chairman of the Oro Youth Development Council) and Edchelle Rellama, TG 2015-2016 president.
"The unique feature of this camp is the mentoring wherein each officer is trained on how to carry out their roles and responsibilities. We aim to help build a student body organization that is also socially-aware of their school and community needs and are able to respond even as young leaders," said Dianne Anislag, TG secretary and project head.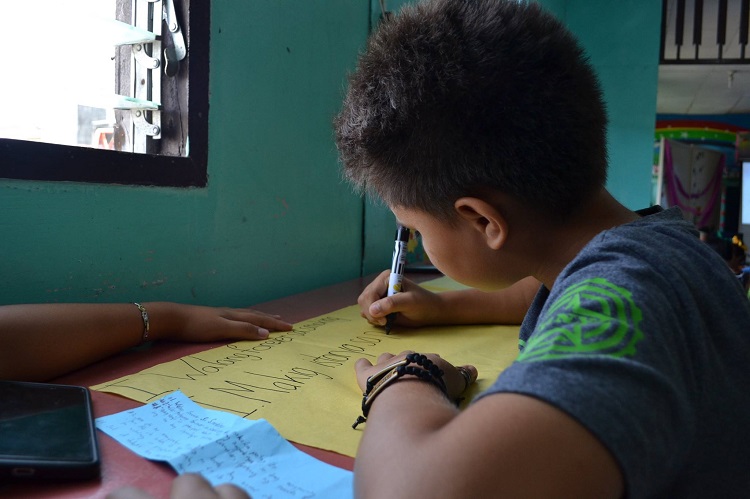 PROJECT PROPOSAL MAKING. A Grade 4 leader prepares a sample project proposal as part of the exercises during the I'MPowered Leadership Camp. Photo by Dianne Kristie Anislag.
Forty-two student leaders from elementary to tertiary levels participated in the camp.
Rhea Emarie Grace G Somingin, president of the Araling Panlipunan Club and one of the I'MPowered participants shared, "Dapat g'yud ta magtinabanga ug paminawon ang suggestions sa mga members. Dapat g'yud maminaw ta sa usa'g-usa." (We need to work together and listen to the suggestions of the members. We need to listen to one another.)
The camp was a success for her as a student leader as it has made her realize of her talents and strengths and how these can boost her to be effective in her position and in carrying out her responsibilities. It also helped her lessen her "the fear of the unknown" as far as leading a student organization is concerned.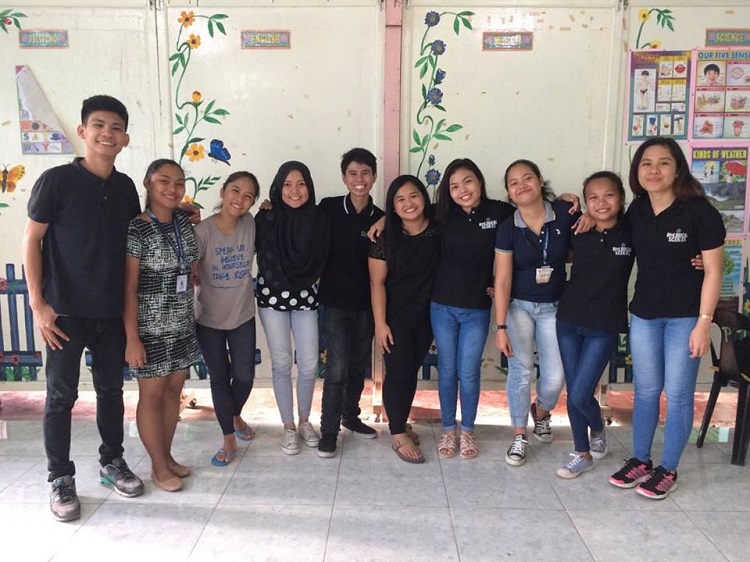 THE I'MPOWERED TEAM. (L-R) Augustine Uriel P Serrano, Mardelou Cagubcub, Andone Lagura, Arriana Jupakkal, Proceso Perturbos III, Dianne Kristie Anislag, Jessica Suzanne Bayotas, Immah Catubigan, Reina Joy Balacuit, and Ena Marie Exclamado. Photo by Josh Dael.
"The motive for having this leadership program is fueled by the observation that new student officers need guidance. Whether they are elected as homeroom, club, or council officers, these young leaders need ideas and resources that will deepen their understanding of leadership and enable them to go in for meaningful school and community service," said AEC director Maria Victoria B Trinidad.
"The I'MPowered Leadership Camp formed part of TG's goal of helping schools and their student organizations. We hope to share our experience so they, too, can be equipped to be exceptional leaders. We are teacher-leaders empowering student leaders," shared present TG president Proceso Perturbos III.
After CSNJ, the Teachers' Guild will bring the I'MPowered program to Cagayan de Oro schools.∎
.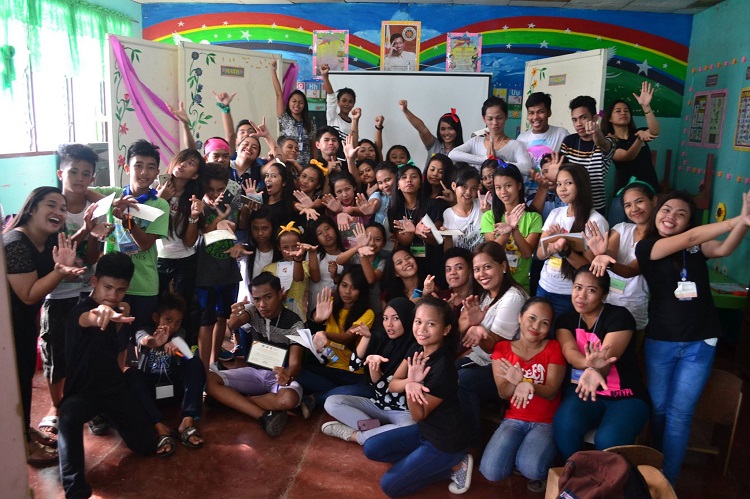 PHASE 1 ACCOMPLISHED. I'MPowered will be meeting these officers for their midyear and year-end evaluations. Photo by Josh Dael.