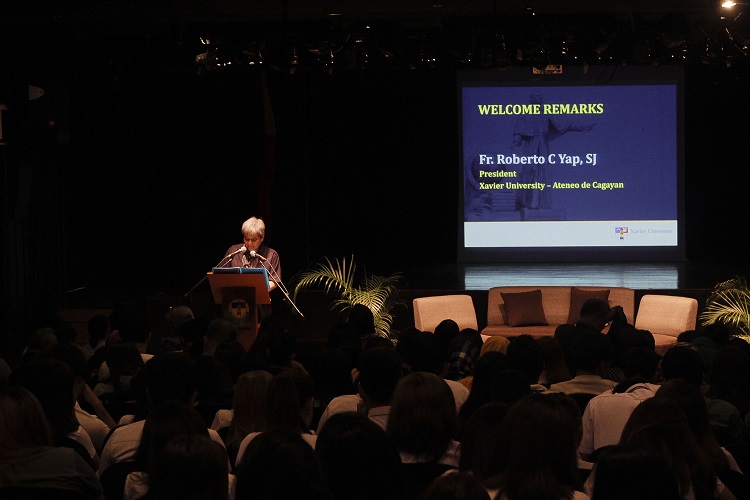 This is the welcome remarks of Xavier University - Ateneo de Cagayan president Fr Roberto "Bobby" C Yap SJ during the opening program of the 15th Philippine - Spanish Friendship Day on September 5, 2017, at the XU Little Theater in Cagayan de Oro City. Photo by Jean Abarquez of The Crusader Publication.
Maayong buntag sa tanan. It is a pleasure to welcome you to Xavier University. It is a privilege for Xavier Ateneo to host this important conference to celebrate Philippine - Spanish friendship.
As we begin our conversations on Philippine - Spanish friendship, I would like to suggest that it would be valuable if we consider the insights of Fr Horacio V de la Costa, the first Filipino who became Provincial Superior of the Jesuits and a well-known historian.
In a 1975 essay, "The Filipino: Identikit," he wrote that the Philippines is (still) in the process of becoming a nation. "We must steel ourselves against the shock of finding ourselves in our part of the world a nation of Malay stock, socially structured on a basically Indonesian pattern, obviously the recipient of a large infusion of Chinese blood and attitudes, yet with a cultural heritage in part Spanish, in part Anglo-Saxon; for this nation will be ourselves."
The concept of hybridity has continued to trouble Filipinos, who labor under the false impression that it simply implies the blend of two different species, resulting in a "mongrel" culture. A mongrel, mixed-breed dog or mutt is a dog that does not belong to one recognized breed and is not the result of intentional breeding. In reference to persons, mongrel denotes offensively a person of mixed descent.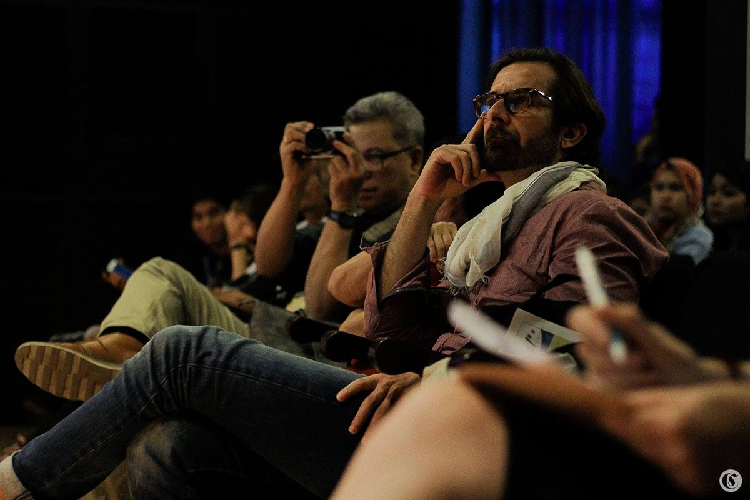 PHILIPPINE-SPANISH FRIENDSHIP DAY. Participants listen to the speakers during the 15th Philippine-Spanish Friendship Day National Conference on September 5, 2017, at XU Little Theater. Photo by Jean Abarquez of The Crusader Publication.
However, hybridity can result in a new species that is both stronger and more adapted to a different environment. The blending can result in a people more resilient and more diverse. De la Costa wrote, "On the part of the national community, an effective willingness not only to accept but to welcome pluralism … we should make it perfectly clear to ourselves that our indigenous culture has been modified by techniques, attitudes, and insights derived from cultures other than our own … and that this contribution is truly an enrichment, not a negation or distortion, of our national values. Diversity is indeed the essence of our culture."
Our friendship with Spain has certainly enriched us as Filipinos. De la Costa significantly observes that: "(i)t was through the mediation of Spain that the ideas of human equality, civic freedom and the rule of law, ideas Hellenic and Christian in origin, became an integral part of [the] Philippine culture."
We must likewise acknowledge that one of the gifts that have blossomed in this friendship between the Philippines and Spain is our Christian faith. In a famous essay that the young de la Costa composed in 1943 during the Japanese occupation titled "Jewels of the Pauper," he wrote: "But poor as we are, we yet have something. This pauper among the nations of the earth hides two jewels in her rags … We are a people when we pray. This is our other treasure: our Faith. It gives, somehow, to our little uneventful days a kind of splendor: as though they had been touched by a King."
Healthy friendships will always involve quarrels and misunderstandings, good times and bad, ups and downs, … but friendships endure because of the gifts, comfort, support, shared with each other. In this conference may we celebrate Philippine – Spanish friendship, a friendship that has stood the test of time.
Daghang salamat ug maayong buntag sa inyong tanan.∎