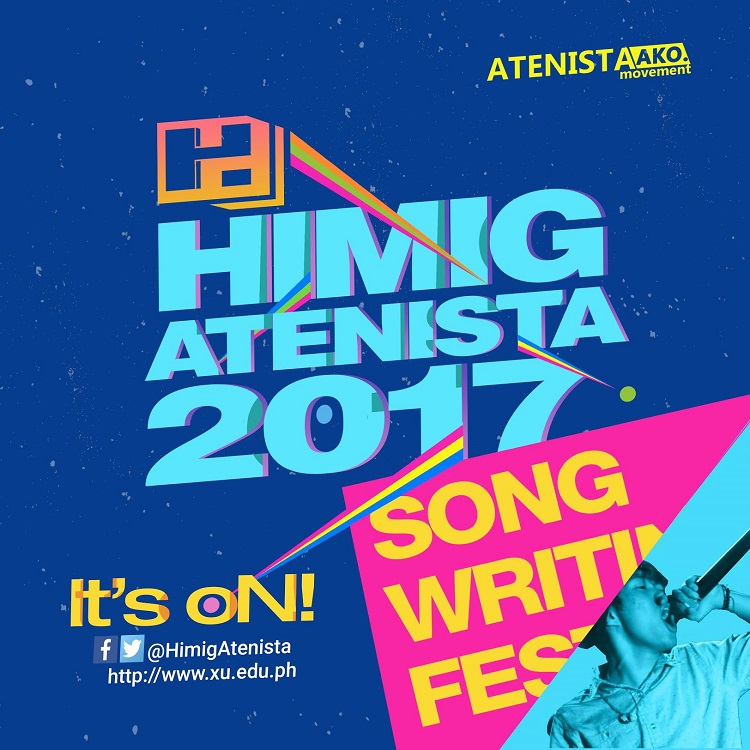 The search is on again for the next music hits of Himig Atenista, the only and the premier songwriting festival of Xavier University organized by the Office of Student Affairs and Atenista Ako Movement.
They call for original compositions from aspiring and budding composers from Xavier Ateneo Junior High, Senior High, College, and Graduate levels. Alumni are also welcome to send their original compositions.
Launched in 2011 and runs biennially, Himig Atenista opens opportunities to students and alumni to harness their skills and talents through original compositions that express the life and growth of the university. Through the years, the competition has inspired Atenean talents to parlay a shared musical experience into something significant and memorable.
This year's theme "Husay sa Musika, Galing Atenista!" shines the spotlight on celebrating Xavier Ateneo's tradition of excellence in its various pursuits (eg academics, formation, social engagement etc), exemplifying magis as the core of its narrative of being a world-class institution.
In three easy steps, interested applicants just need to fill out the entry form (record their songs, which must not be longer than four minutes), and submit their entry to Atenista Ako Movement.
Songs may be written in Cebuano, Filipino, English, or a combination of these languages and may consist of musical arrangement in any popular music genre or a fusion of known genres.
Top 3 winners will be awarded this coming Xavier University Festival Days 2017. ∎
For more information about the competition, download the full guidelines and mechanics here. For updates, find us on Facebook and/or Twitter (@HimigAtenista). Let your music shine. Be part of the competition!