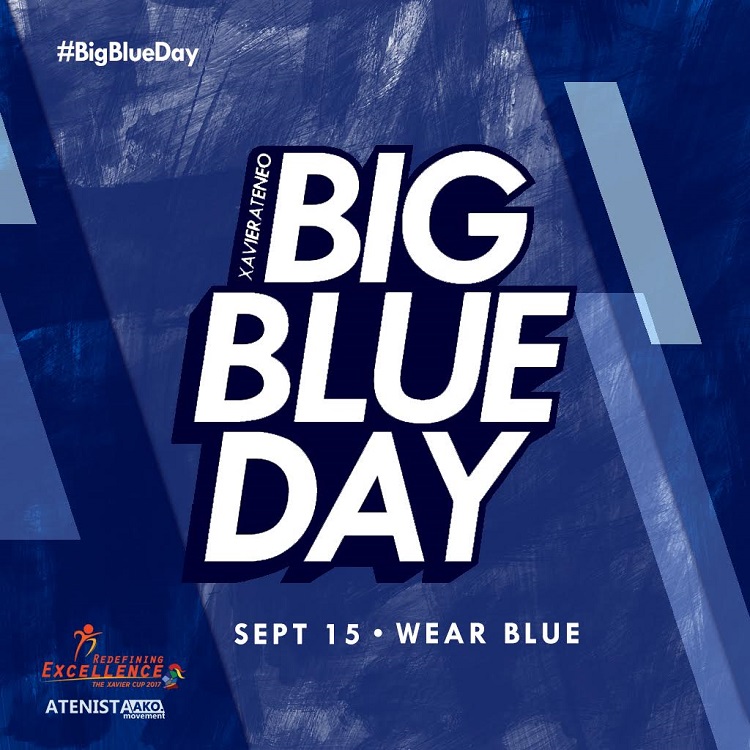 As an expression of support to The Xavier Cup 2017 and ignite a sense of "university," all undergraduate students are enjoined to wear blue on Friday, September 15 for this year's Xavier Ateneo Big Blue Day.
This event is an initiative of Atenista Ako Movement. It aims to incite university spirit and unite all undergraduate students in the midst of the dominating college spirit we have felt during intramurals.
Blue shirts will be used to symbolize the Ateneo spirit. Fun and exciting gimmicks will also be conducted around the campus for this event.
The uniform policy is lifted on this day. It is hoped that everyone will work together towards building a more cohesive Xavier Ateneo community.
One Fight, One Glory!