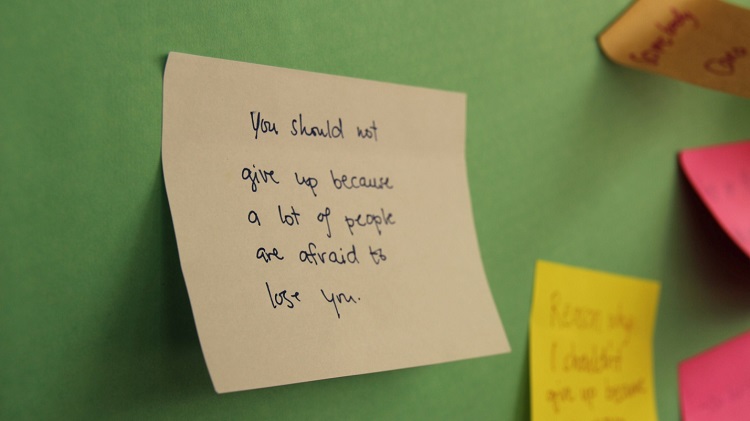 All photos courtesy of Xavier University Psychology Society.
CAGAYAN DE ORO CITY, Philippines — For the worldwide celebration of Mental Health Day last 10th of October, the Xavier Ateneo community had a campus-wide campaign bearing the theme, "Working towards Wellbeing: Taking Care of the Business of Mental Health."
The Psychology students of Xavier Ateneo frontlined this year's advocacy for a healthy mentality and disposition in work and school.
The campaign was exhibited around the campus with the general objective of raising awareness and actualizing the efforts in sustaining better mental health.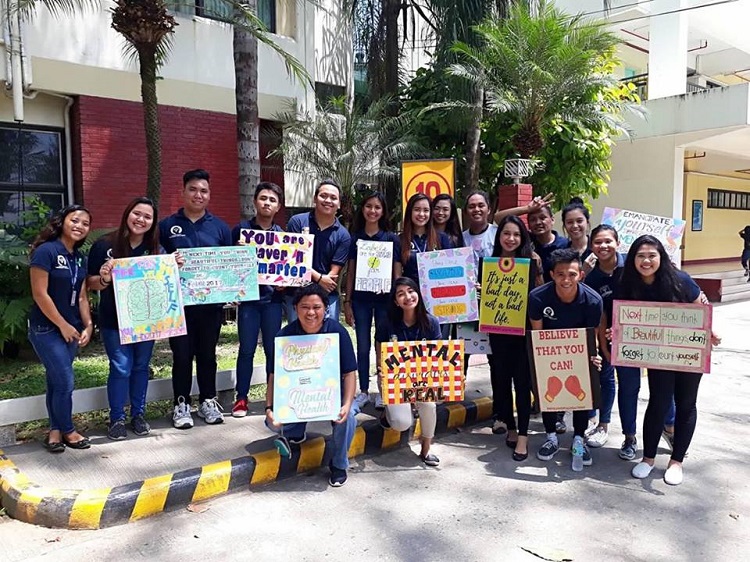 BELIEVE THAT YOU CAN. The Psychology students spearheaded this year's celebration of World Mental Health Day last 10th day of October with a theme, "Working towards Wellbeing: Taking Care of the Business of Mental Health."
Booths around Xavier Ateneo
The World Mental Health Day celebration at Xavier Ateneo was a whole-day activity wherein six booths with different ways of advocating this year's theme were stationed around the campus.
The station positioned near the main gate lent green ribbons as a support to the day's celebration and the passersby were encouraged to have their thumb mark imprinted on the whiteboard as a petition for the successful enactment of the Mental Health Act. On the side note, the Mental Health Act already made a huge progress as it was now passed on the final reading in the Lower House.
Colorful photo booths were also present around the campus wherein Xavier Ateneo community members took pictures, with a cause, by holding placards with positive messages as a way of reaching out to people who may be struggling with their mental health.
Other stations had an interactive booth wherein common stigmas about mental health were attached to the balloons and the person who wished to play had to pop it and win a price. This game wanted to convey the message that the Xavier Ateneo community stands for correcting the stigmas attached to people suffering from mental health problems.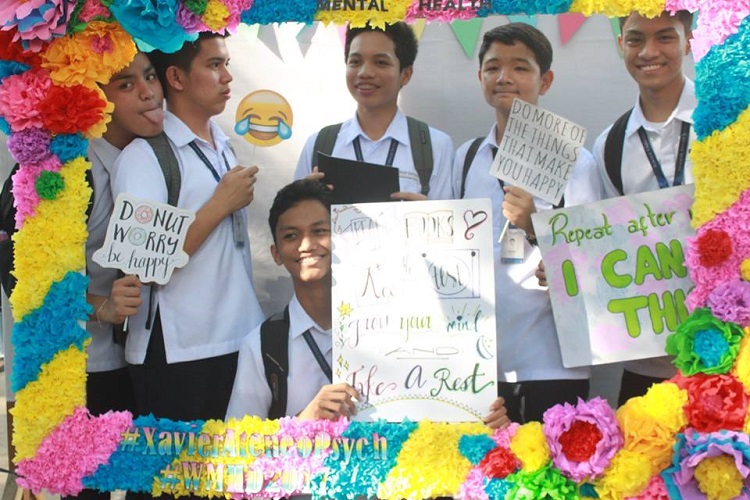 TAKE A REST. Xavier Ateneo Senior High School students were spotted striking a pose at the photo booth prepared by the Psychology students with their placards that support this year's campaign.
Importance of mental health in school and workplace
The World Health Organization (WHO) emphasized the importance of having a good mental health in school and workplace.
According to WHO (2017): "300 million people suffer from depression and more than 260 million suffers from symptoms of anxiety. Having a poor mental health and a negative working environment may lead to physical and health problems such as absenteeism, non-productivity and harmful use of substances and alcohol."
Everyone is encouraged that above anything else, an individual must prioritize their wellbeing. One element in improving one's mental health is a healthy environment in school and workplace.
Schools and workplaces were called to prioritize and promote safety and wholistic wellbeing to all its constituents through reducing work-related risk factors for mental health [eg inadequate health and safety policies, substandard communication and support, etc (WHO, 2017)], development of positive aspects of work and the constituent's strength, and supporting those suffering from mental health problems regardless of its causes.
Everyone is called to take an active role in advocating for mental health and to seek for an integrated participation as the best way to improve the quality of mental wellbeing for all.∎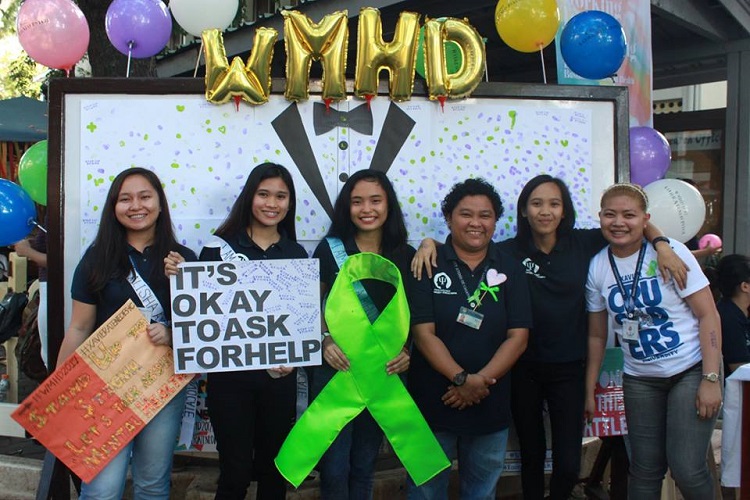 IT'S OKAY TO ASK FOR HELP. Psychology students struck a pose with their instructor, Ms Maita Ignacio, during the celebration of World Mental Health Day.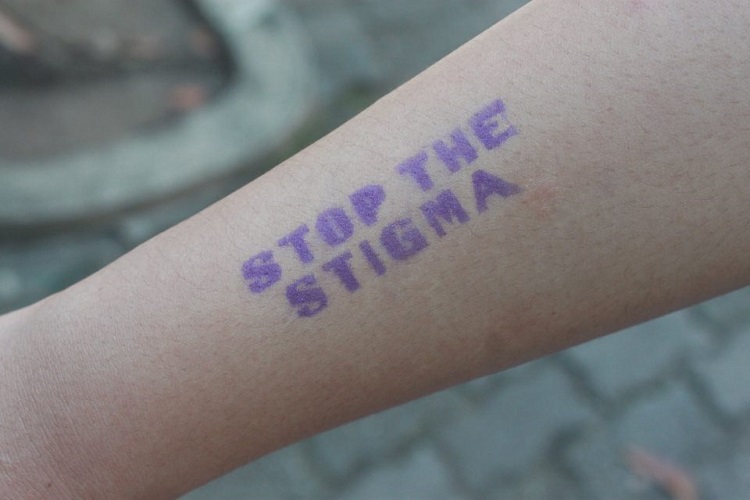 STOP THE STIGMA. As part of this year's advocacy against the stigma on mental health, the Psychology students prepared a stamp with the words "Stop the Stigma" to spread awareness around the campus.