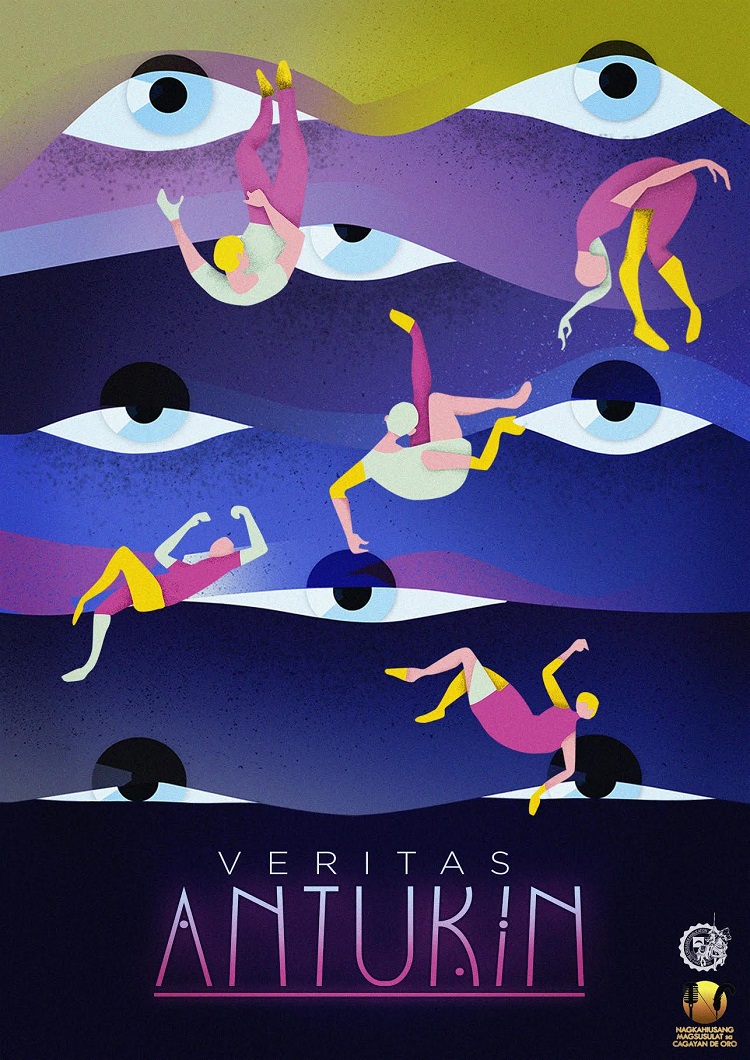 ANTUKIN. Poster by Jayson Elvie Ty/The Crusader Publication.
The Crusader Publication, the official student publication of Xavier University - Ateneo de Cagayan, in partnership with the Nagkahiusang Magsusulat sa Cagayan de Oro (NAGMAC), a collective of poets, essayists, fictionists, and playwrights from Northern Mindanao, is set to hold the 2nd Veritas Writers' Workshop on January 27, 2018 at Xavier Ateneo.
The workshop caters exclusively to undergraduate, graduate (master's and doctorate), and professional (law and medicine) students of Xavier Ateneo. It is open to aspiring writers who have not been awarded fellowships to any national or regional writers' workshop.
Fictionist-essayist Abigail C James will serve as workshop director, along with other NAGMAC senior writers — poet, essayist, and editor Alton Melvar Dapanas; spoken word artist Adeva Jane Esparrago; playwright and screenwriter Dennis B Flores; and novelist EJ Villena, among others — as panelists. Other local writers will also serve as guest panelists.
The workshop includes critiquing sessions, craft lectures, and other parallel writing activities for the fellows.
The 2nd Veritas Writers Workshop will focus on poetry, fiction, and creative nonfiction/essay in English, Tagalog, and Binisaya. Six (6) fellowships will be available for the workshop. Interested applicants must submit a manuscript of any of the following:
• Poetry: 2 to 4 poems; or
• Fiction: 2 short stories or flash fiction; or
• Creative nonfiction & essay: a suite of micro-essays or 2 works of creative nonfiction (eg: travel writing, personal essay, literary journalism, nonfiction memoir, lyrical reportage, and other forms)
Applicants may submit works in English, Tagalog, Binisaya, or a mixture of these three languages to reflect the multilingual context of Northern Mindanao.
The subject heading of the email should be "LITERARY PIECE" and in the email's body, write applicant's name, course, college/department, literary genre, a short biography, and mobile number.
Entries should be sent as attachments and named after the title of the piece(s) to This email address is being protected from spambots. You need JavaScript enabled to view it. or at The Crusader Publication Office, StC 302, by 17 January 2018. Late submissions will be disregarded.
After the workshop, the fellows will be given the opportunity to continue and revise their old works and produce new literary works which will be considered for publication in the forthcoming issue of Veritas Literary and Art Folio. Full submission guidelines: http://bit.ly/Veritas2017guide
Established in 2016, the Veritas Writers' Workshop is the only school-based creative writing fellowship in Northern Mindanao.∎