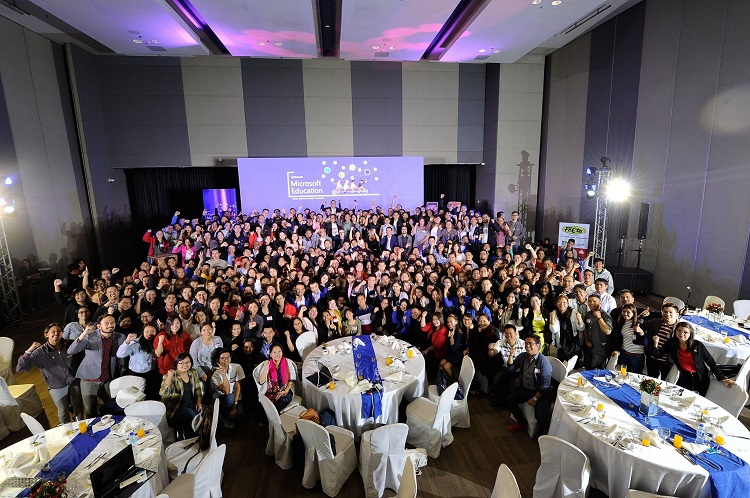 CONVENTION. Microsoft Education ambassadors pose for their group photo during the conference. Photo from Clarissa Segismundo's FB page.
Four out of the twelve Microsoft Education ambassadors from Xavier Ateneo Junior High School represented the university during the first national convention of the program, held at the SMX Convention Center, SM Aura in Taguig City last November 22.
The whole-day event, bearing the theme "Be the Difference," gathered all ambassadors across the Philippines to talk about digital transformation and how this can be applied in their respective communities and schools.
Speakers included Microsoft Philippines Education Program leader Clarissa Segismundo who gave her welcome note to the participants.
Robert Smith, education solution specialist for Microsoft Asia and Pacific, shared his talk "The Fourth Industrial Revolution" and "Minecraft in Education: How Game-based Learning can Change Learning Outcomes in the Classroom."
Microsoft Philippines human resource director Sheel Majumdar discussed on "Building a growth mindset culture in this digital age."
Lastly, Microsoft Asia Pacific product marketing officer Soon Hyung Hwang introduced their groundbreaking mobile app called "Kaizala."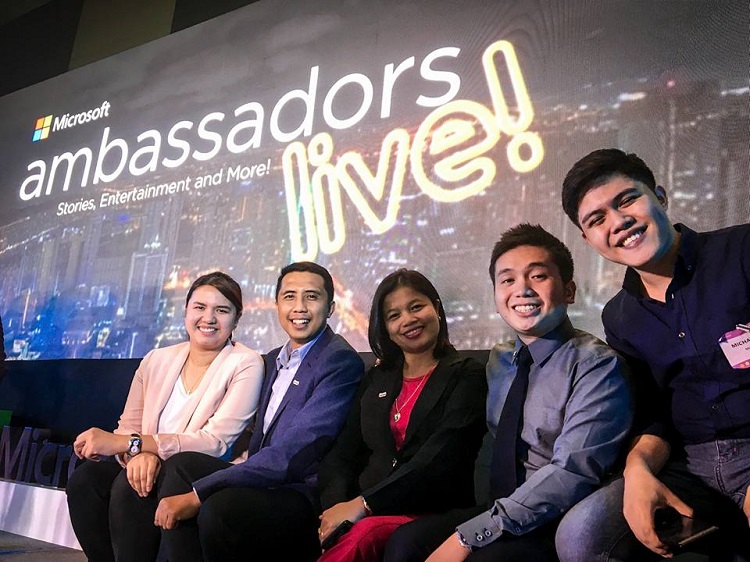 XAVIER ATENEO TEAM. XUJHS Microsoft Education Ambassadors (MEAs) Anito Librando (English), Septuagin Salvador (Mathematics), Renan Agad (Mathematics) and Michael Dave Tan (Instructional Technology), together with Grace Cieleen Co of Microsoft Philippines. Photo by Mary Anthony Sieras
A group of high school students also shared their immersive learning experience in coming up with a Chemistry project using Microsoft's Minecraft in Education.
The delegation from Xavier Ateneo JHS was led by Michael Dave Tan (Instructional Technology), Renan Agad (Mathematics), Anito Librando (English), and Septuagin Salvador (Mathematics).
After the plenary in the morning, participants were made to choose a breakout track in the afternoon, either on (a) personalize and strategies or (b) immersive learning experience.
The full-day event was capped off with a fellowship night with Grace Cieleen Co and Paolo Balinas from Microsoft Philippines as hosts.
"As 21st-century educators, we need to understand that our learners have a new kind of way of understanding the world; they're 'phigital' - learners who embrace a world both physical and digital," said XUJHS Instructional Technology specialist Michael Dave Tan.
"The MEA program provides an opportunity for teachers to transform education, to empower other teachers in using tech solutions that offer more meaningful learning experiences for students and hopefully, equip them with the right skills for the future," Tan added.
XUJHS, being a Microsoft Showcase School, believes in the same vision of transforming education with technology.
"Output-based learning activities, such as the School Maker Faire, are great venues for students to present innovative creations and ideas. In addition, teachers are also given the chance to share their knowledge on educational technology on the upcoming STEP (Society for Technology in Education - Philippines) conference," Tan shared.
XUJHS will host both the School Maker Faire on Friday, December 1 and the STEP conference from April 4 to 6 next year.∎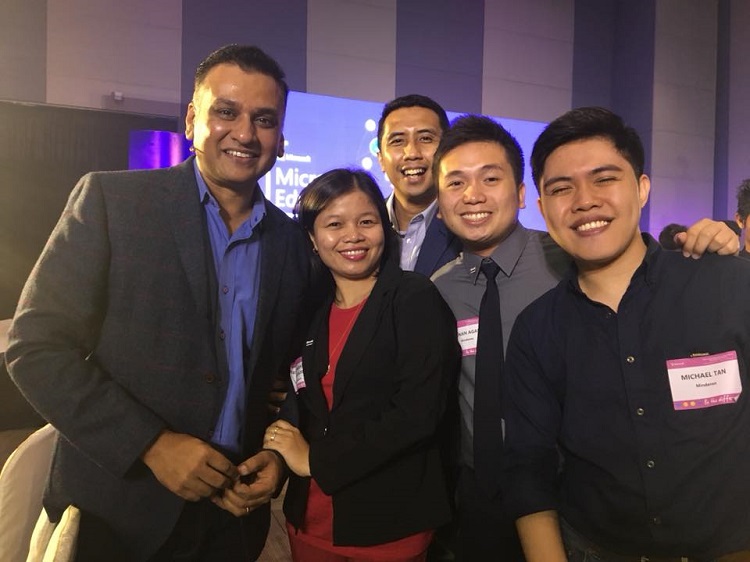 MICROSOFT EDUCATION PROGRAM. XUJHS MEAs together with Microsoft Philippines country human resources director Sheel Majumdar. Photo by Mary Anthony Sieras.