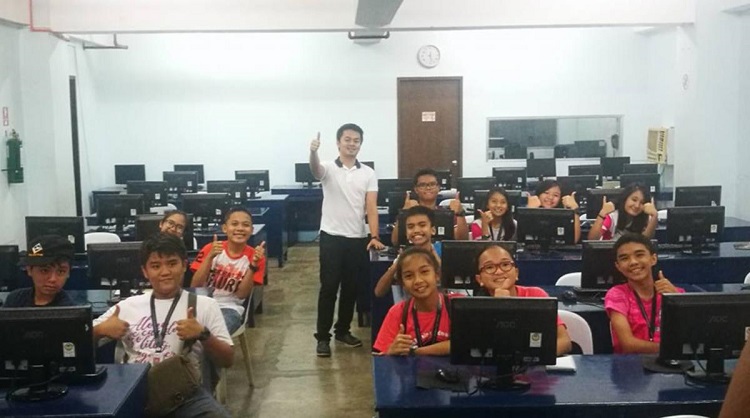 START THEM YOUNG. Bots Legis founder and fourth-year Xavier Ateneo Law student Albert Daba III holds a workshop on artificial intelligence with XU Junior High School students on Friday, December 1. Supplied photo.
By Stephen Pedroza
In the culmination of this year's Maker Faire of Xavier University Junior High School, Bots Legis founder Albert Daba III conducted a workshop on chatbots and artificial intelligence technology, Friday, December 1.
Daba, who is also a fourth-year Xavier Ateneo Law student, hopes that the lessons from this workshop will be applied by the participating junior high school students in their future projects and careers.
A chatbot is a conversation software done via auditory or textual methods, typically used in dialog systems for various purposes, including customer service, polls, or information acquisition.
Simple AI chatterbots, like Bots Legis, use scanning systems for keywords within the input, and then pull a reply with the most matching keywords, or the most similar wording pattern, from a database.
As their output from the workshop, each of the 12 participants now has a Facebook page with a basic working chatbot.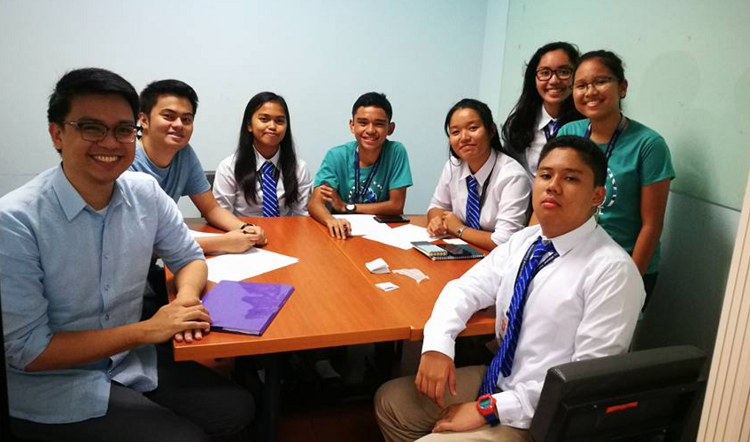 MEETING OF THE MINDS. One of the legal consultants of Bots Legis, Atty Ernesto Neri (leftmost), takes a pose with Daba (second from left) and XUJHS students during a session on how to use artificial intelligence and chatbots. Supplied photo.
Online libel guide
While the workshop was going on, the handpicked students who have previously undergone the training helped in programming the libel diagrams developed with the help of lawyers Ernesto Neri, Kristine Ravanera, and Jayfrancis Bago into Bots Legis, which can be accessed via Facebook Messenger.
The said diagrams served as the blueprint for the Online Libel Guide, one of the new features of Bots Legis.
"The libel diagrams prepared by the high school students in consultation with lawyers were turned into a Bots Legis feature to help inform people about libel," Daba said.
This feature asks the user the nature of the conversation or the context in which the words were said to help determine whether it would qualify as libel or not. This part, according to Daba, is particularly relevant considering the influx of heated exchanges and accusations of libel on social media.
(RELATED READ: Artificial intelligence chatbot 'Bots Legis' supplies legal info through Facebook Messenger)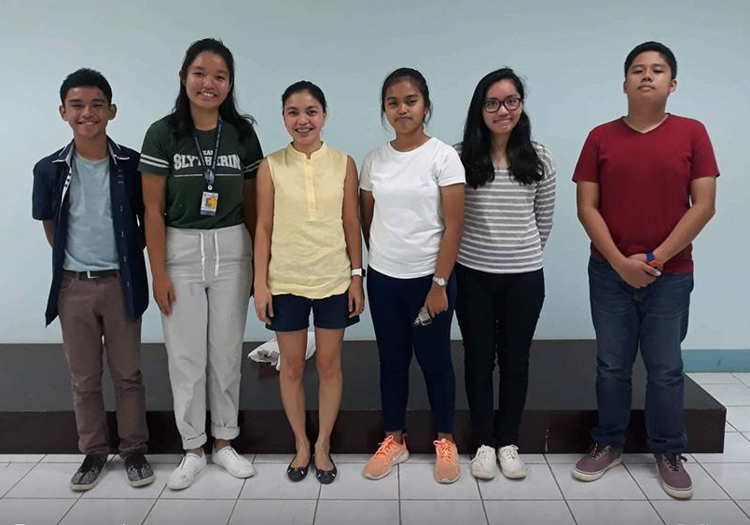 WORKSHOP. From left to right: Participants Matthew Jamoc, Reina Villamor, Atty Kristine Ravanera (consultant), Ada Abellare, Yukari Gelani, and Sean Awatin. Supplied photo.
Consumer complaint feature
Daba also shared that Bots Legis has grown a lot since its inception in April.
Another new feature of the artificial intelligence chatbot is the Consumer Complaints Guide prepared in consultation with the Department of Trade and Industry (DTI).
"The consumer complaints feature asks about the nature of the item and the nature of the purchase to help people determine if an 'implied warranty' still exists. It also provides information on the legal options which a consumer can take and to which appropriate government agency to file consumer complaints," Daba shared.
The Consumer Complaint Guide was developed with the assistance of DTI Region 10 - Consumer Protection Division and earned the approval of Atty Fel Lester Brillantes, the head of the said division.
Accessible via Facebook Messenger, first-level AI chatbot Bots Legis guides users through a textual dialog system requiring their "categorical" responses on a specific legal topic. The bot's responses were prepared in consultation with legal professionals.∎
For those who are interested in volunteering for Bots Legis, pop over here to sign up! To chat with the bot, just search Bots Legis on the Facebook Messenger app. You can also visit its Facebook page.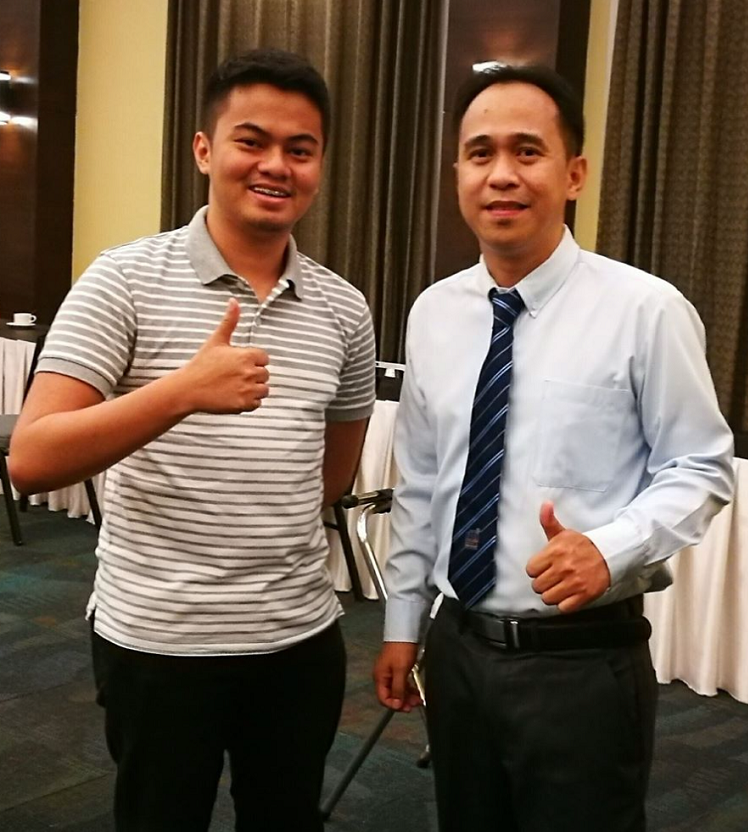 PRESENTATION. Daba's Consumer Complaint Guide on Bots Legis was developed with the assistance of DTI Region 10 - Consumer Protection Division and earned the approval of Atty Fel Lester Brillantes (right), the head of the said division. Supplied photo.