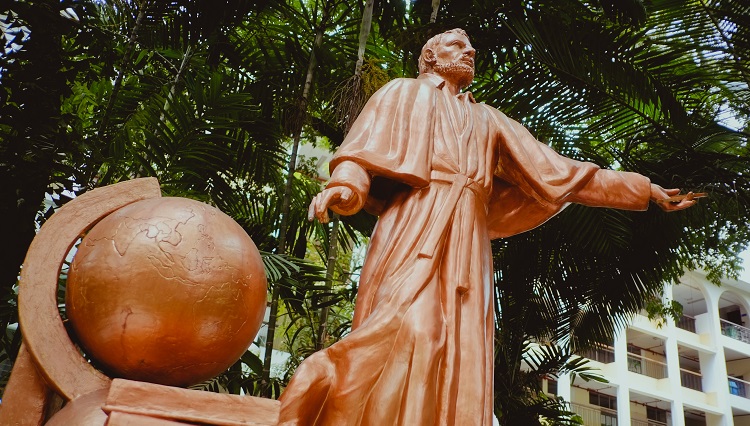 The Philippine Accrediting Association of Schools, Colleges, and Universities (PAASCU) has re-accredited the Basic Medical Education program of Xavier Ateneo's Jose P Rizal School of Medicine (JPRSM) for five years valid until November 2022.
XU Jose P Rizal School of Medicine was the first medical school outside Metro Manila to be granted Level III accreditation.
A string of benefits and privileges come with the PAASCU Level III accreditation, such as the authority to offer new courses allied to existing Level III courses without the need for prior approval (provided that the concerned CHED Regional Office is duly informed), to offer new graduate programs, open learning or distance education, extension classes, and to participate in the transnational education, among others.
In his message to the academic community, Xavier Ateneo president Fr Roberto "Bobby" C Yap SJ congratulated the people behind this latest feat of the med school.
"Congratulations to dean Dr Ruth S Beltran, the faculty, staff, and students of JPRSM for consistently showing that Xavier Ateneo is truly the premier Medical School in Mindanao and one of the best nationwide!"
Yap added, "May JPRSM always be blessed in its noble mission to form physicians for others, ad majorem Dei gloriam!"
JPRSM was established by then-university president Fr Ernesto O Javier SJ in 1983.
As Javier put it during JPRSM's 31st Commencement Exercise in May: "As we celebrate this 34th year of our medical school, as we graduate another batch of competent, compassionate, and Christ-like healers, allow me to congratulate you and thank you in the name of those whom you have touched and will touch in healing. I reiterate my thanks to those who have made this medical school a reality. With meager resources but armed with a strong faith that this is God's work and that Xavier University would not be complete if it did not form doctors, nurses, and healers to minister to Christ in His sick, especially those who have little or no access to basic medical care."∎
RELATED READ: Forming doctors after the heart of the Divine Physician