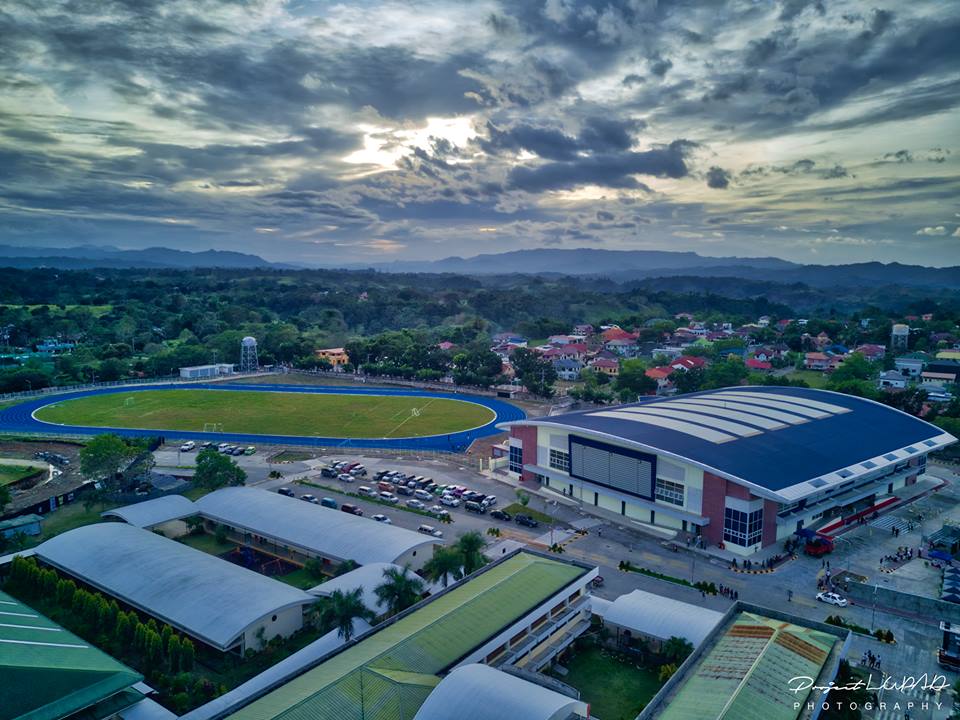 XAVIER ATENEO SPORTS CENTRE. Photo by Project Lupad
CAGAYAN DE ORO CITY, Philippines — The Xavier Ateneo Sports Centre (XASC), the newest facility of Xavier University - Ateneo de Cagayan, has officially opened to provide the academic community a venue for athletics programs and recreational activities, located in Pueblo de Oro.
During its blessing and ceremonial inauguration on Saturday, December 16, university president Fr Roberto "Bobby" C Yap SJ said that the XASC is dedicated to the Xavier Ateneo students.
"This Sports Centre is for the students," Yap told the crowd. "This is for their programs in sports and physical education so they will realize that physical exercise is essential for healthy living."
He also pointed out the importance for the students to hone their athletic abilities to become gracious players and victors in sports.
XACS features a basketball court with 2 sub-courts for practices, retractable bleachers (2,000+ seats), four badminton courts, semi-Olympic-size swimming pool with shower area and locker rooms, track and field oval (8 lanes), regulation-size football field, and parking spaces for over 200 vehicles, among others.
According to Yap, the facility stands as a testament to accomplish the Jesuit educational principles of cura personalis and mens sana in corpore sano.
For the person's mind and body
"Cura personalis, which means "care for the whole person," is a key Ignatian value in Jesuit education," Yap said.
The students are taught with the principle as part of the university's formation programs that extend to all educational areas, including sports.
In relation to their health and physical education, Yap emphasized the significance of adhering to mens sana in corpore sano which translates to "a sound mind in a sound body."
"Jesuit education includes a well-developed program of sports and physical education," Yap stated, quoting The Characteristics of Jesuit Education's 31st paragraph.
"In addition to strengthening the body, sports programs help [young] men and women to learn to accept success and failure graciously, and to become aware of the need to cooperate with others using the best qualities of each individual to contribute to the greater advantage of the whole group."
A venue for education
The commemoration plaque, situated at its entrance, states that the Centre is "dedicated to all students who enter the halls of Xavier Ateneo" who are aspiring to fulfill these Jesuit principles.
Kristina Sancebutche, Xavier Ateneo Physical Education teacher for Grades 7 and 9, has testified that this will greatly help the students in their PE classes.
"There are planned activities for them," she shared. "If there are sports activities that require venues that are yet to be available on our campus, we can hold them here."
For Sancebutche, distance is not a problem since the grade school campus in Pueblo de Oro is located directly beside the Sports Centre.
"The facilities and equipment that we need are available here," she added. "But we have to strategize everything, and utilizing the Sports Centre is part of our current plans."
She enumerated volleyball and table tennis as sports presently being taught to her students.
"We will be adding swimming in our curriculum," she shared, eyeing the swimming pool in the exterior area of the XACS during the opening.
Excellent education, as one of the primary thrusts of Xavier Ateneo since the university was established 84 years ago, extends beyond classes.
For the tertiary level's Central Student Government, the Sports Centre stands as "colossal option" for athletic events.
"We are looking forward to holding some events in the university's annual Intramural games here," incumbent CSG president Ian Caezar Abadies said.
The Xavier Ateneo Intramurals is organized by CSG each year.
"Swimming has often been held at the Pelaez Sports Center, but with the Xavier Ateneo Sports Centre now open and accessible, we are hoping to use it as our venue," he said.
Active cooperation
The construction of the XACS, from planning to completion, which more than three years to the tune of over Php400M was made possible with the trust and active cooperation of various organizations and companies that have partnered with Xavier Ateneo.
"It involved a significant number of consultations," XU vice-president for basic education Dr Dulce Dawang recounted.
Also engraved on the ceremonial plaque were Xavier Ateneo's partner companies that aided the university to realize and fulfill this dream facility.
With the university's gratitude, Dawang expressed: "It is our ardent hope that we will be using the Sports Centre well to make sure that these will last for a long time."
A gift from God
The blessing and opening program were graced by the presence of CDO City Mayor Oscar Moreno and Archbishop Antonio J Ledesma SJ DD.
It was also attended by guests from the Xavier Ateneo community — students, faculty from all levels, staff, administrators (led by VP for administration Edison B Sasoy), alumni, and a few members of the XU Board of Trustees.
Yap also emphasized the event as a celebration of thanksgiving in time for this year's Christmas.
"Above of all, today is a day to give thanks to the Lord for this blessing that is the Xavier Ateneo Sports Centre. … Our hearts are filled with gratitude to the Lord for this beautiful Christmas gift that He gives to the Xavier Ateneo community," Yap said.
"When God gives us a gift, we can only respond by cherishing the gift, taking delight in it, taking care of the gift, sharing it with others, and using the gift according to the purposes of the Giver, which can only be for cura personalis, promoting mens sana in corpore sano," he added.
The Xavier Ateneo Christmas Party followed the inauguration of the XASC, bearing the theme "PaskOlympics: Paskong Masaya, Sa Hirap At Ginhawa, Nand'yan Ka!" hosted by XU Grade School.∎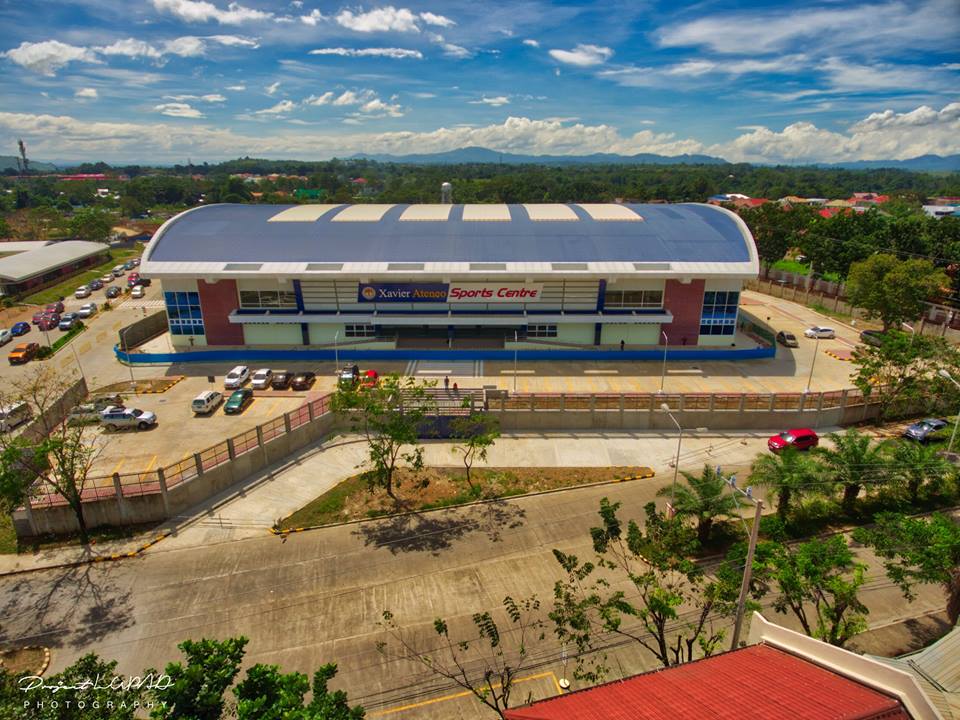 XAVIER ATENEO SPORTS CENTRE. Photo by Project Lupad
List of Partners
Architect and designer of the Xavier Ateneo Sports Centre: ARCH OJ Builders Inc
Contractors: I-Constructors and Developers Inc | NSF Swimming Pool Construction Corp | ORNE OMS Construction Services
Site Development Designer: EMS Architectural StudioSite Developer | Oro Geometric Builders Inc
Lending bank: BDO Unibank Inc
Construction Manager: SP Castro Inc


XAVIER ATENEO SPORTS CENTRE. Video by Project Lupad