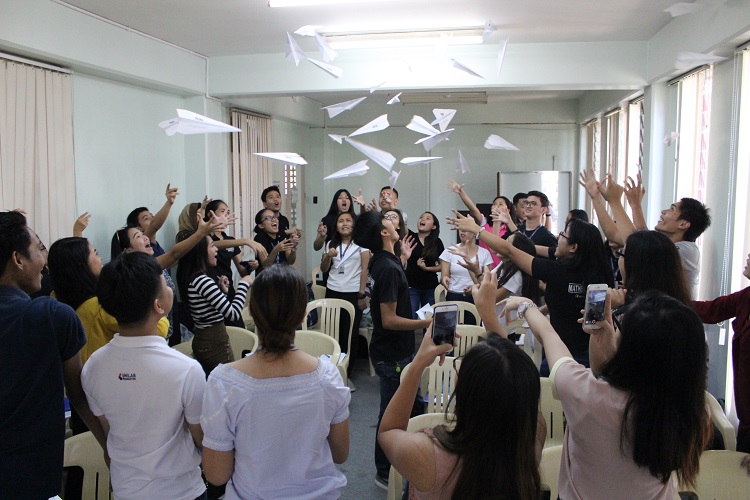 PAPER PLANES. Xavier Ateneo's School of Education student interns symbolically release their paper planes as part of the workshop on upholding human rights. Photo by Trisha Mae Reños
CAGAYAN DE ORO CITY, Philippines — In celebration of the International Human Rights Day held every December 10, the Arrupe Educational Center (AEC) invited interns from Xavier Ateneo's School of Education to an orientation-workshop on human rights at the American Corner of XU Library.
The BSEd and Professional Education students of Education 36 A and B under Maria Victoria Trinidad and Dr Charity Rose Absin-Pagara attended the workshop. The participants answered a pre-assessment student questionnaire and watched various videos on the history of human rights declarations. They were also provided with abridged-for-youth copies of the Universal Declaration of Human Rights (UDHR). The resources were provided for by the Youth for Human Rights International.
YOUTeacH Philippines – Northern Mindanao mentor Anito Librando facilitated the workshop. The workshop was part of their boot camp participated in by young teachers across the Philippines held last January 2017 at the University of the Philippines - Los Baños.
Jamie Anya dela Rosa, a BSEd student, shared her reflection on the event: "Today, I was able to better appreciate our human rights through the talks and video presentations which were made simple and understandable. As a future teacher, I am challenged to also be an advocate for upholding these rights."
"I am reminded to serve as the one to give my students basic knowledge on human rights such as the right against discrimination, right to privacy, freedom of thought, and expression. I am truly inspired to share what I learned with my students," he added.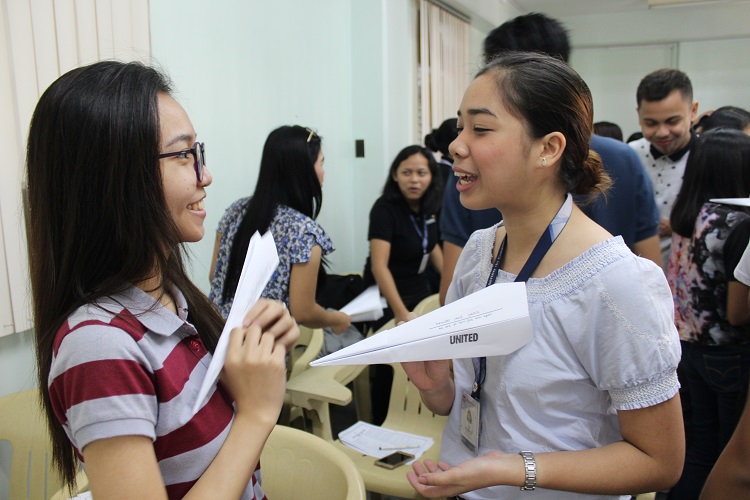 DISCUSSIONS. Xavier Ateneo SOE interns Sheena Vallery Zarate (left) and Jaime Anya dela Rosa (right) discuss the importance of incorporating human rights education in their classroom activities in a pair activity during the workshop. Photo by Reños
"Our BSEd interns have the opportunity to promote rights-based education. One of their line-up of activities for the off-campus practice teaching is to provide meaningful activities that will make each learner feel empowered to achieve their potentials and use their talents and leadership in realizing their dreams," shared AEC Director Maria Victoria Trinidad.
"It is timely that we are provided with this module and we were able to run it in class a day before the International Human Rights Day and we are grateful to Mr Librando for his support and availability to hold the session," she added.
"We look forward to implementing the module in the public schools as our support to the child protection policy and to championing the rights of each young learner."∎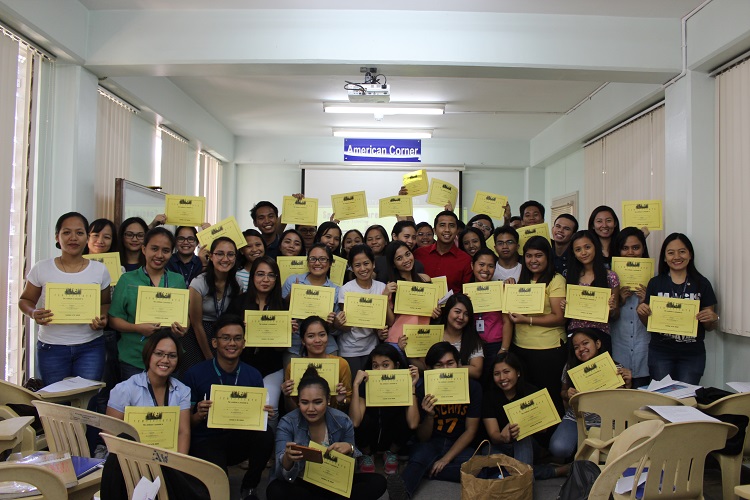 GROUP PHOTO. Xavier Ateneo SOE Education 26 EDA students strike a group photo after receiving their certificates. Photo by Reños.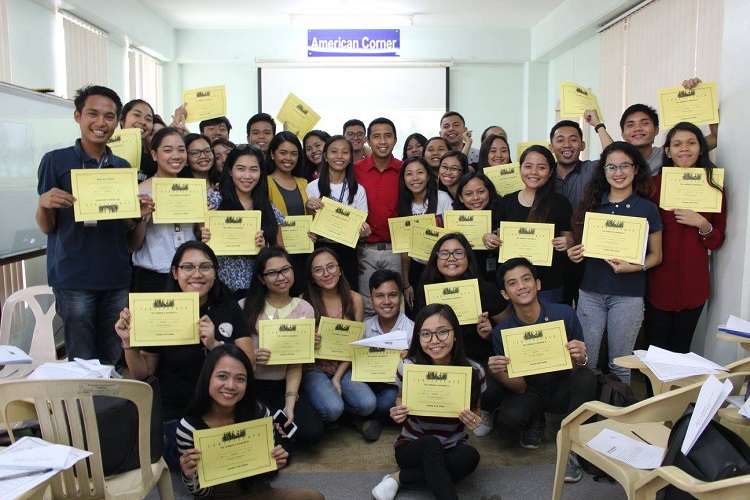 EDUC STUDENTS. Xavier Ateneo SOE Education 26 EDB students strike a pose after receiving their certificates. Photo by Reños.