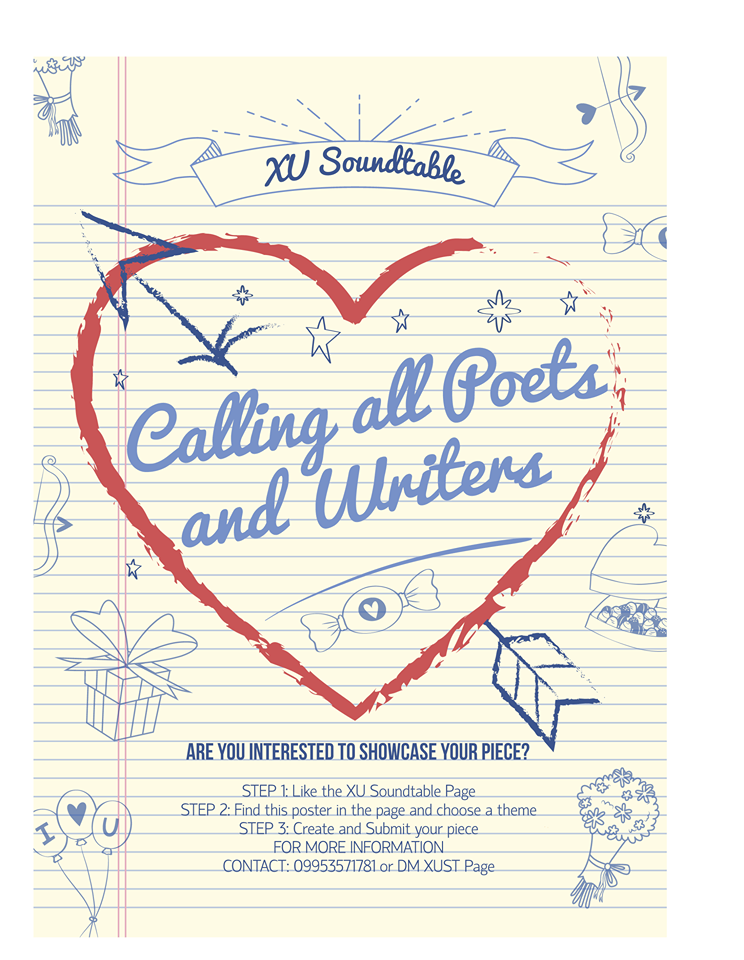 Do you want to unleash the inner writer in you? Do you want to showcase your talent and skills in poetry?
Submit your pieces to us and get a chance to perform your piece in the upcoming Soundtable event this February!
INSTRUCTIONS:
1. Like the XU Soundtable page on Facebook.
2. Choose a Theme.
3. Create and submit your piece/s.
Where to submit?
1. DM our Facebook page.
2. Or, email: This email address is being protected from spambots. You need JavaScript enabled to view it.
Themes:
1. Old Love
2. About a Crush
3. Heartbreak
4. Moving On
5. Happy Love/ Happily in Love
Deadline for submission is on February 15, 2018.
Open to all Xavier Ateneo students: College, SHS, JHS, GS.
For more information, you may contact Kaith of XU Soundtable (0995-3571-781). Thank you.
~Beyond Music