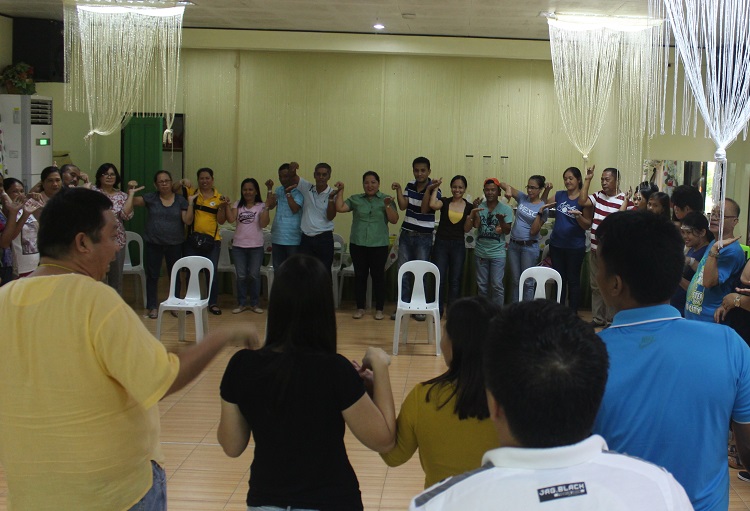 LGU-INITAO. The leaders and members of the local government unit of Initao, Misamis Oriental hold their team building. Contributed photo.
By Wilson J Hormeguera
In celebration of the Civil Service Month, the Governance and Leadership Institute (GLI) of Xavier University - Ateneo de Cagayan facilitated the team building of the leaders and members of the local government unit (LGU) of Initao on September 20 at the Echavez Kitchenette, Lasang, Initao, Misamis Oriental.
The activity focused on "Strengthening Organizational Teamwork" as its theme and was led by GLI director Dr Dixon Yasay.
Participants were divided into four mixed groups. They were asked to come up with their own team name, symbol, chant, and motto.
The activity was divided into three sets of five games. Every set ended with a processing session and short input.
"What came out to be very significant realization is the valuing of each other's contribution, however small," said Initao Vice Mayor Cora Sayre, who actively participated in the activity.
"This is a realization that leads to recognizing efforts of the frontliners, janitors, drivers, and job order employees," Sayre added.
Before the event came to closing, the winners of the various games were awarded and the participants to the successful team building were recognized.
XU-GLI continues to offer modular programs and activities to LGUs and private institutions on organizational enhancement and development.∎