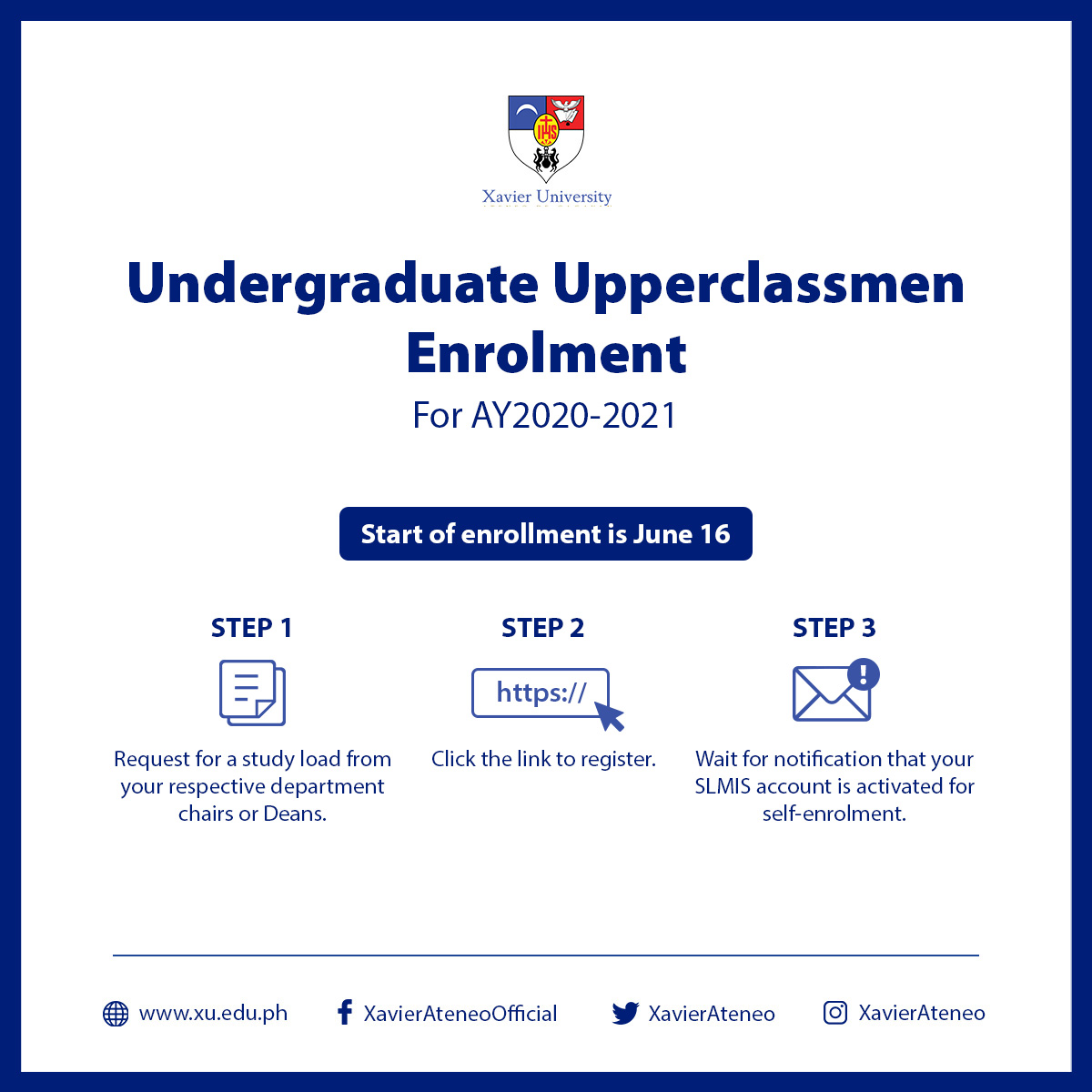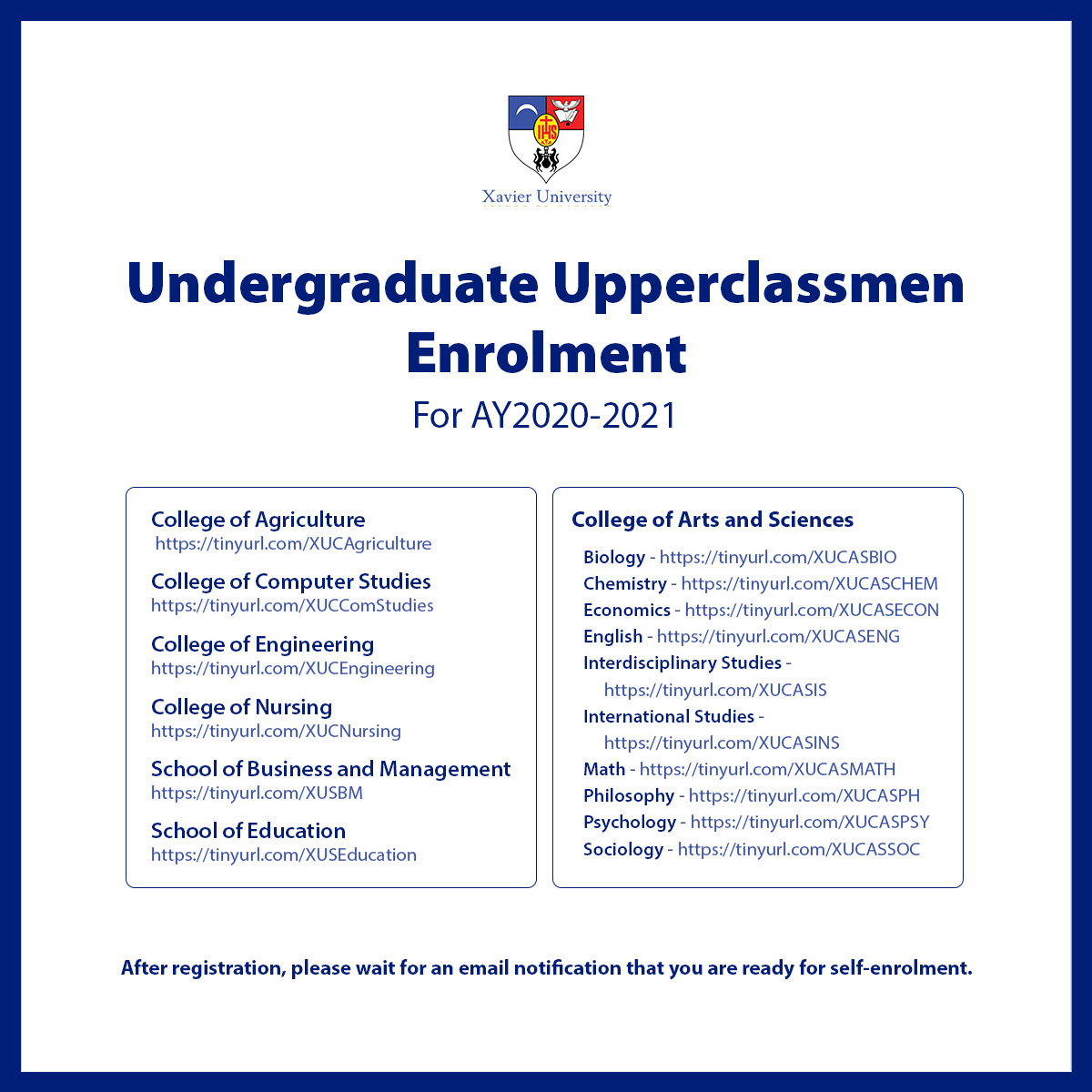 Xavier University - Ateneo de Cagayan is now open for the online enrolment of college upperclassmen for School Year 2020-2021. Please click on the link beside your school/college/program to view your respective online enrolment form.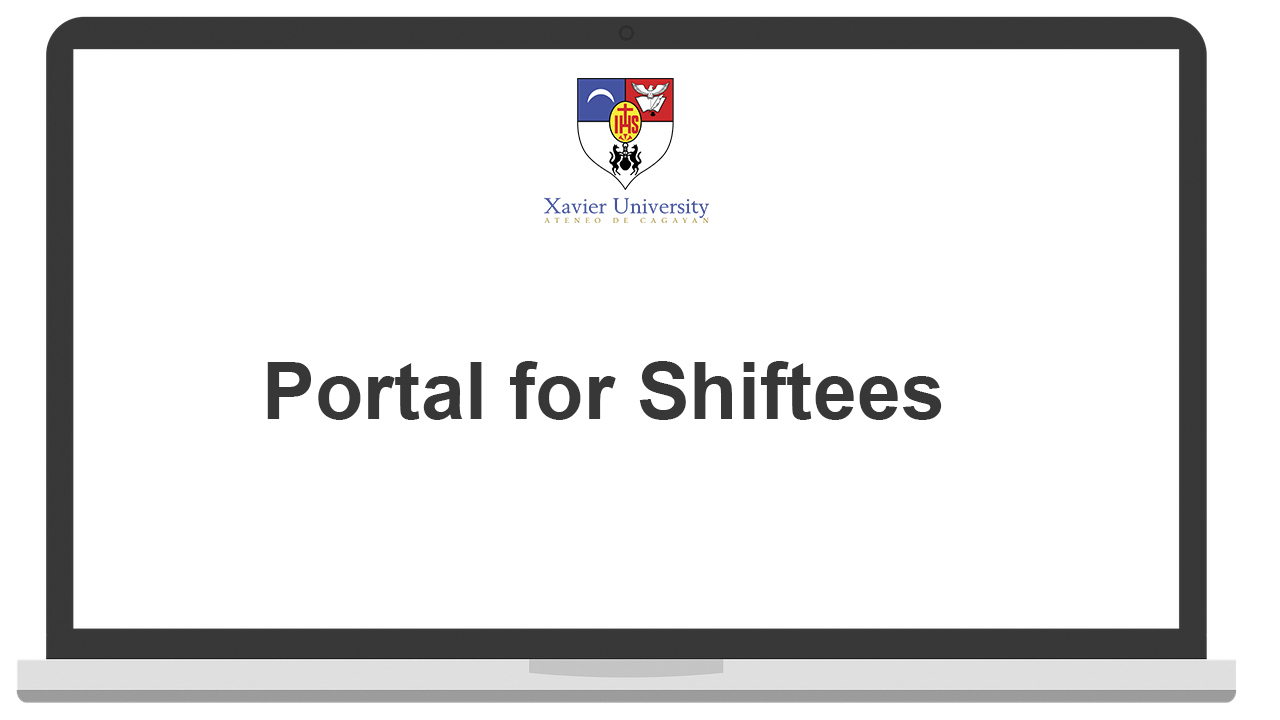 Shifting Of Program
Student gets access to the link: https://forms.gle/XnvkGTZK2eT4cp7b9
Student provides the necessary data and uploads a copy of his SY 2019-2020 XU ID and validatedbank deposit slip.
Registrar applies program change to shiftee and endorses to chair and dean of student's currentcollege/school.
a. The home department chair evaluates the request. If approved, the chair endorses the request tothe dean. If not, the chair informs the student.
b. The dean evaluates the request. If approved, the dean endorses the request to the registrar. If notthe dean informs the student.
Registrar endorses request to the chair and dean of receiving college/school.
The receiving dean evaluates the request. If approved the dean informs the registrar about thestudent's change of program and advises student of study plan. If not the dean, informs the student.
Registrar changes the program and term activates the student.
Student waits for notification that he may proceed with online enrolment.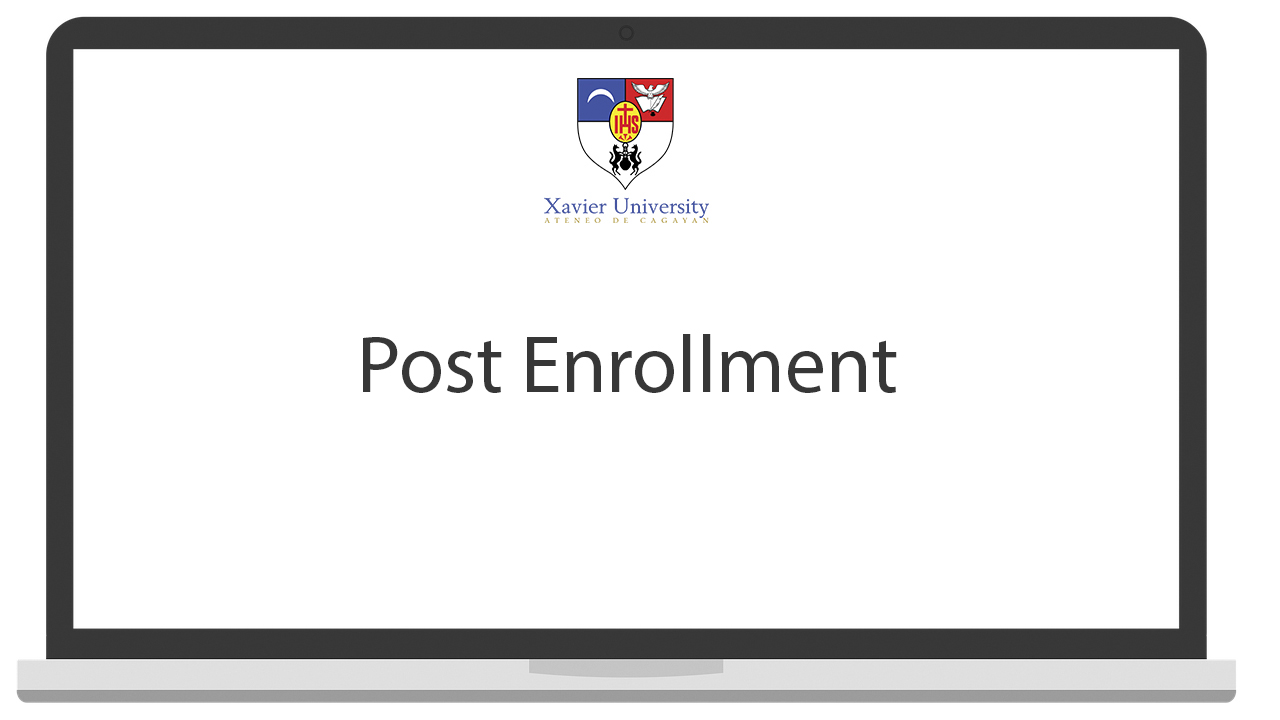 Post Enrolment
The ORSEM is intended for freshmen and transferees
Attend Virtual ORSEM on July 2-3, 2020 from 9:00 AM to 12:00 NN.
Access the online portal via www.xu.edu.ph.
Like the Facebook page @XUOrsemNow for updates or click here (https://www.facebook.com/XUORSEMNow/).