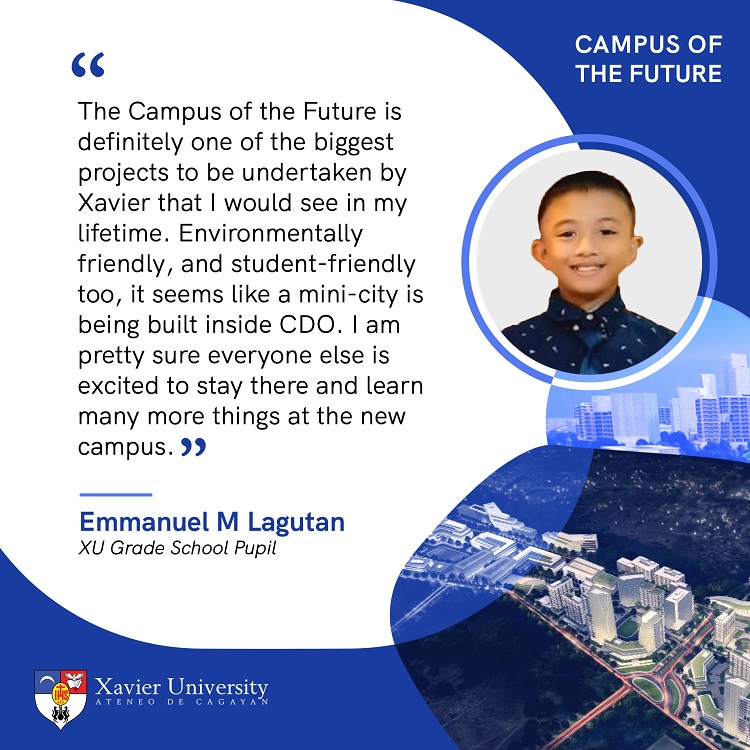 The Campus of the Future is definitely one of the biggest projects to be undertaken by XU Ateneo that I would see in my lifetime. Environmentally friendly, and student-friendly too, it seems like a mini-city is being built inside CDO.
It's high up above the city proper, so it's mostly flood-free and can accommodate so many people inside it. The Campus of the Future also houses many accessibilities, such as food stalls and probably even entire malls. It has green spaces spread out across the area, which would provide fresh air to the residents, teachers, and visitors of the area.
It can house offices for all of the teachers, and even buildings for the students to take residence in, sort of like a second home. It also isn't seeming out-of-place alongside Manresa. It provides bike lanes and roads for cars to drive through the area. It can provide both virtual and face-to-face classes for a blended mode of learning.
I know it will generally improve the lives of the students during their school years.
I am amazed by all of this, and even more amazed by such a big project to be undertaken, and am definitely excited to see what it finally looks like in the future, so to speak. I am pretty sure everyone else is excited to stay there and learn many more things at the Campus of the Future, if we are still able to go there. I think it will put XU Ateneo higher on the list of the best schools in the Philippines, and Southeast Asia.
Ad Majorem dei Gloriam!
EMMANUEL M LAGUTAN
XU Grade School Pupil
Public Information Officer, XUGS Central Student Government