Stories of Featured XU Scholars/Alumni
The Xavier Ateneo Night School Program is an extension program of the School of Education's Arrupe Educational Center (AEC) in partnership with the Department of Education – Alternative Learning System (ALS) Region X commissioned to provide significant knowledge for out-ofschool youth and street children in Cagayan de Oro City.
Vision
Xavier Ateneo Night School Program provides an alternative, holistic education and training for out-of-school, drop-out, and street children in Cagayan de Oro City.
Mission
Xavier Ateneo Night School is dedicated to educating the drop-out, out-of-school youth, and street children in preparation for the Acceleration and Equivalency Test (A&E) and Ignatian formation.
Xavier Ateneo Night School Program (DepEd Alternative Learning System) is now accepting students for 2021!
Who can enroll?
-out-of-school youth and/or street children
-13 to 35 years old
-eager and committed to study
Requirements:
-filled-out registration form (Available at the XU ARRUPE Educational Center)
-clear copy of NSO/PSA birth certificate
-two pieces of recent 2x2 picture
-original copy of Barangay Certificate of Indigency
-original copy of CSWD Endorsement Certificate
See posters for more details.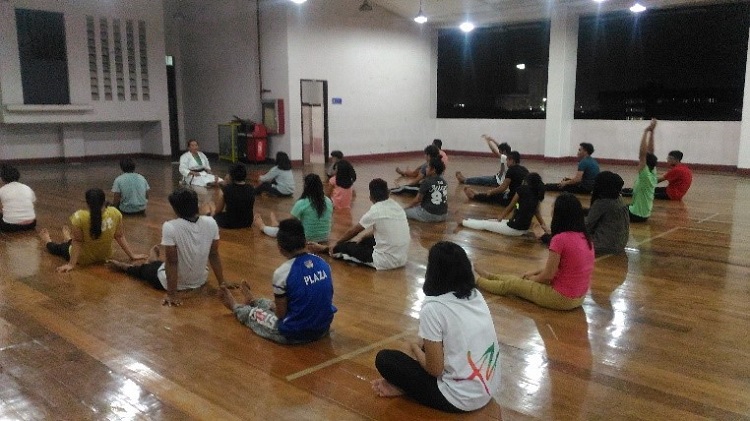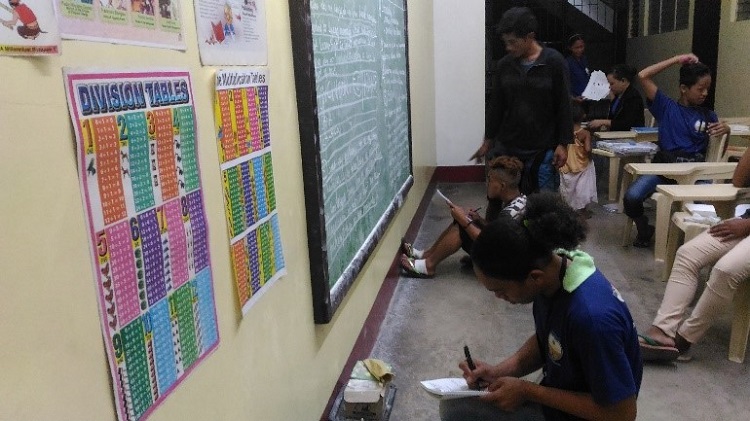 Xavier Ateneo Night School Program continues its non-formal education program amid COVID-19
by Jett L Torres, XUNSP Program Head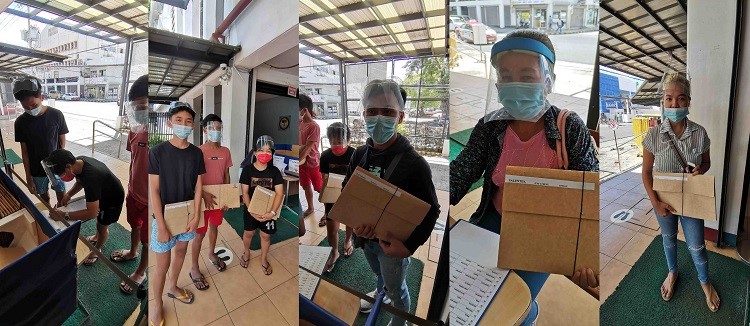 The Xavier Ateneo School of Education's Arrupe Educational Center continues to promote non-formal education to out-of-school youth and adults through its Night School Program-Alternative Learning System (XU NSP-ALS) despite the global learning crisis brought by COVID-19.
The program even more responds to the affected out-of-school youth and adults and those at the greatest risk of being left behind in completing their basic education. Even with the educational challenges, the program adopted blended learning (online class and modular) in its method of instruction to accelerate change in teaching and learning. Collaborating with the different stakeholders to pro-actively provide quality non-formal education despite the difficult times.
Presently, there are forty-five learners enrolled learners (batch 5). And, twenty-three (23) SOE student volunteers and professionals assisting in the development of modules and handling classes.
With the Department of Education - ALS and City Social Welfare Department, a good number of local government units/agencies and private companies have pledged their support through partnerships with the program.
According to WorldBank, "the COVID-19 pandemic is causing more than 1.6 billion children and youth to be out of school in 161 countries. This is close to 80% of the world's enrolled students."
This drives the program to assist the Department of Education – Alternative Learning System in bridging the learning crisis of the marginalized and vulnerable youth in our society.
The program continues to focus on individual academic performance, formation and leadership development, and culture and the arts. Through these remote learning activities, it will provide an inclusive and equitable quality education that will develop a promising future for the young generation.
Xavier Ateneo expands its resources for a non-formal education program to the youth and adults for their overall well-being, health, and safety that build a resilient education system for equitable and sustainable development as a basic human right.
As a Jesuit institution, it is a selfless concern for the well-being of others and a revelation of the Universal Apostolic Preferences - journeying with the young people in the creation of a hope-filled future amid the new normal.
Published October 2, 2020
Details

Hits: 9125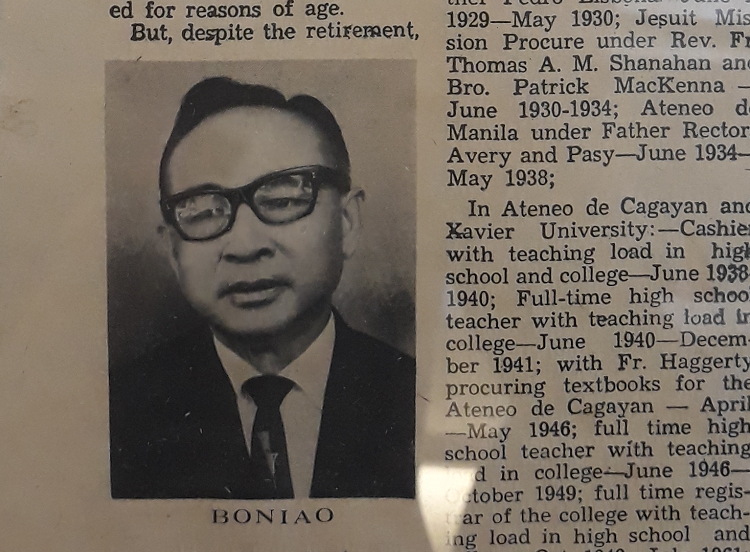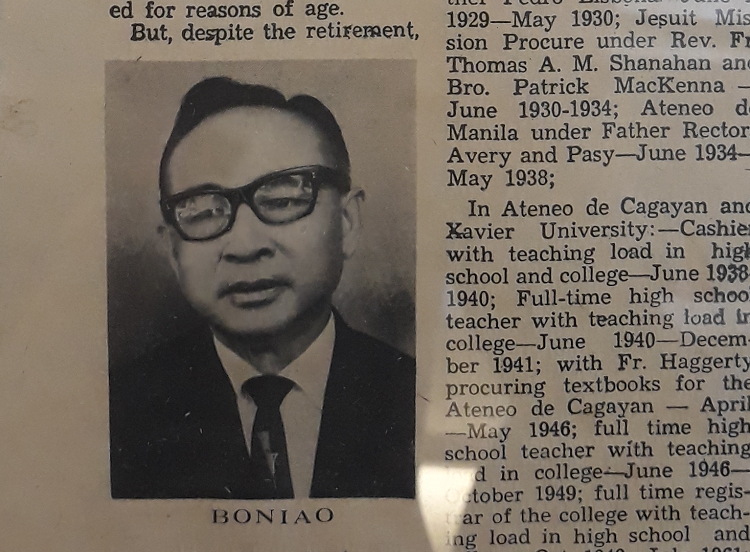 MAESTRO BONIAO. The Boniao family will name a room at the Xavier Ateneo Senior High School in honor of their patriarch Francisco Boniao (pictured above). Photo courtesy of The Cagayan de Oro Tribune.
CAGAYAN DE ORO CITY, Philippines — In a solemn mass celebrated at the Loyola House Jesuit Community on the evening of August 15, the Boniao family formally announced that a room at the Xavier Ateneo Senior High School in Pueblo de Oro will be dedicated to their patriarch Francisco Dunque Boniao.
Francisco's son Manuel (nicknamed "Manny"), in his message before the mass ended, recounted the stories of his father while working with the Jesuits for more than four decades in Manila and Cagayan de Oro.
"Our late father, who was a man of faith, was close to the Jesuits who were his spiritual guides through the years," Manuel said.
Manuel's wife Teresita, daughter Maria Andrea with husband Josh Kern and son Francis Aurelio with wife Ana, and grandchildren Brielle and Franco were also present at the mass, together with the top administrators of the university and the Jesuit-residents of the Loyola House.
An article in The Cagayan de Oro Tribune, titled "Boniao bows out of Xavier" published on June 12, 1969, described Francisco as an "amiable, soft-spoken maestro who has served all the rectors of Xavier University from Rev Fr Haggerty to the incumbent Rev Fr Luis F Torralba…"
"He served in Jesuit universities, such as Ateneo de Manila and Ateneo de Cagayan, in various capacities, and the Jesuits became his friends and mentors," added Manuel, an alumnus of Xavier Ateneo and a prominent business figure in the city.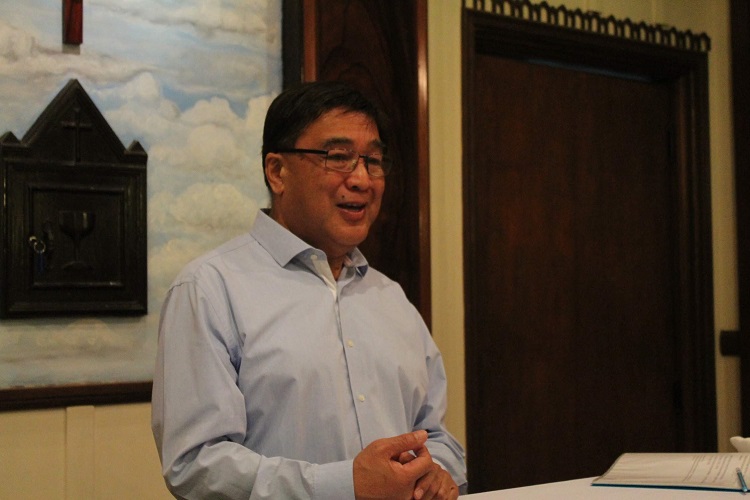 SON OF FRANCISCO. Manuel Boniao shares the stories of his late father Francisco towards the end of the mass at the Loyola House Jesuit Community. Supplied photo.
Francisco Boniao served as a university cashier (with teaching load in high school and college) from June 1938 to 1940; full-time high school teacher (with teaching load in college) from June 1940 to December 1946; college registrar from October 1949 to July 1961; and secretary and administrative assistant to Jesuit rectors MacMahon, Quirke, and Torralba. He was also the executive secretary of the XU Ateneo Alumni Association from 1961 to 1966.
The Boniaos consider dedicating a learning space that will help shape future generations of Kagay-anons as a way to honor the years of dedicated service of Francisco in various Jesuit institutions in the country and for his legacy in their family.
Xavier Ateneo president Fr Roberto "Bobby" C Yap SJ represented the university in the ceremonial signing and turnover of the donation check from the Boniao family.
"We thank the Boniao family for their generosity and support to the programs of Xavier Ateneo," Yap said. "This donation will certainly help the XU Senior High School become 'The Senior High School of Choice' in Mindanao and even beyond."
Yap also encouraged more alumni to support the different projects of the university through the Facility Naming Rights Program under the XU Advancement Office, which was rolled out this school year.
At present, Xavier Ateneo is constructing its senior high school campus in Pueblo de Oro, completing its basic education cluster in uptown CDO. For its technical-vocational programs, the Andrew L Gotianun Sr Center for Integrated Technologies (ALGCIT) scholars' dormitory and laboratories are almost complete, located in the Manresa Farm Complex along Masterson Avenue.
The Boniao family is among the first alumni groups to heed the call of the university towards working together in realizing its vision of becoming "a leading ASEAN university forming leaders of character by 2033."∎ (By Stephen Pedroza)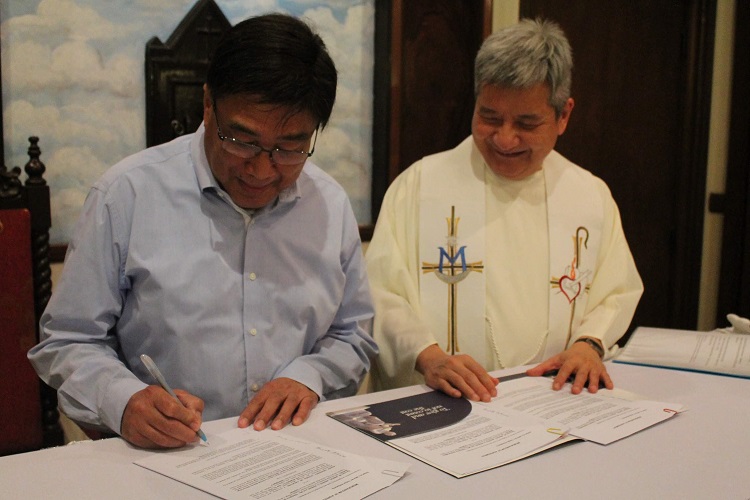 BONIAO AND XAVIER ATENEO. Manuel Boniao and Fr Roberto Yap SJ share a laugh during the ceremonial signing of the memorandum of agreement between the Boniao family and Xavier Ateneo. Supplied photo.
Interested donors may contact Rodelo Andrew Reyes, director of XU Advancement Office, through This email address is being protected from spambots. You need JavaScript enabled to view it. or call (088) 853-9800 local 9004.
Details

Hits: 6950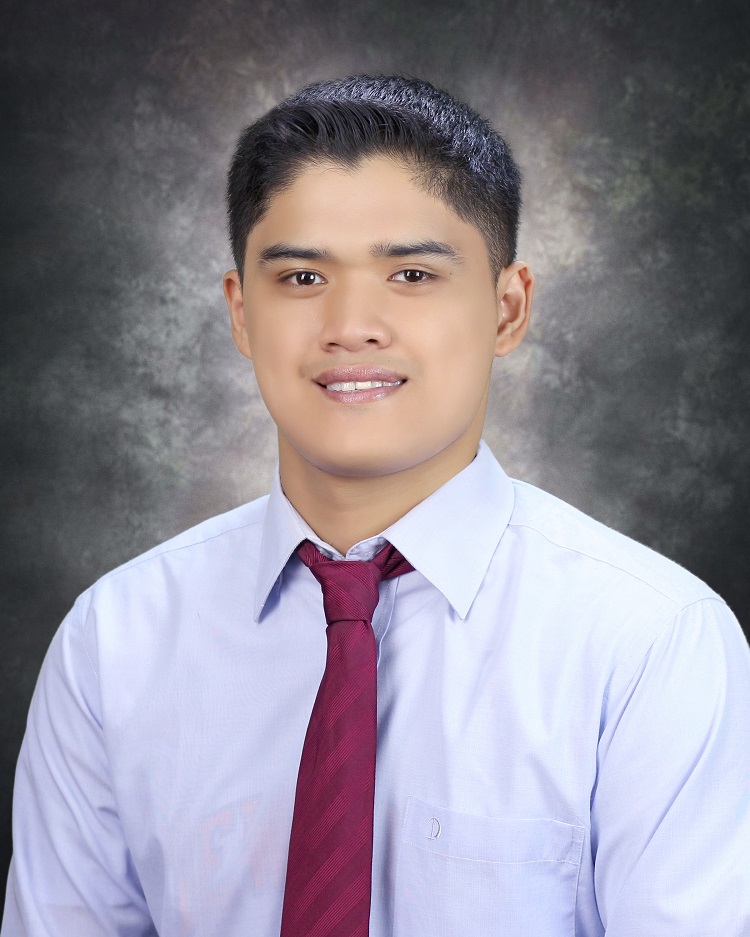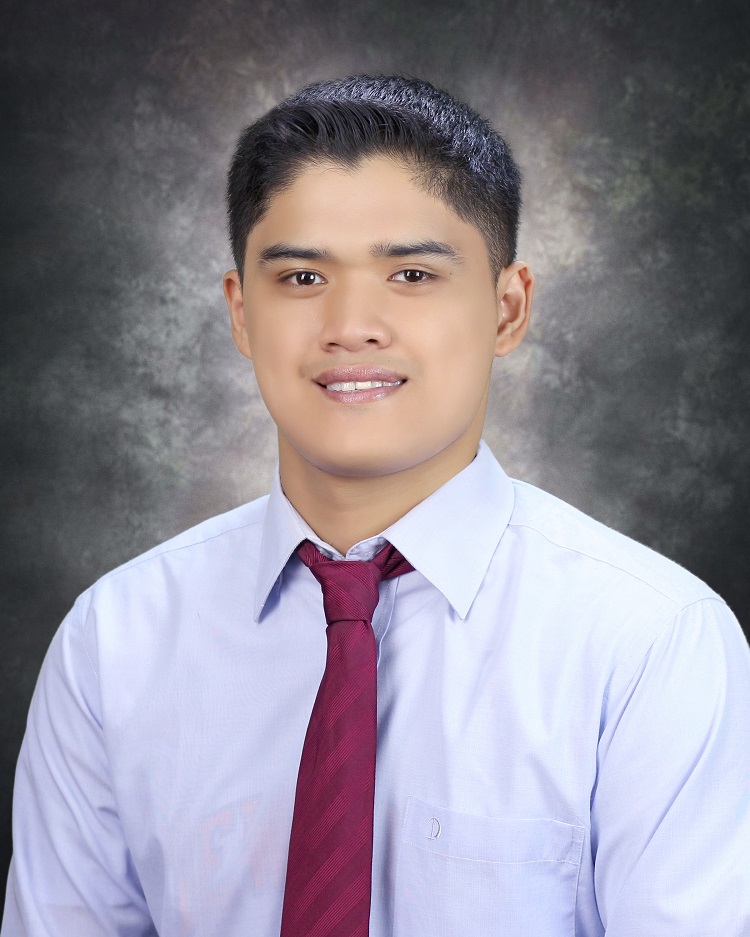 Text by Stephen J Pedroza and Alex Belen
Photo courtesy of The Crusader Yearbook 2017
After five years of defying odds and exerting sheer determination, Jay Nelson Corbita rose as a summa cum laude in Bachelor of Science in Mechanical Engineering of the Class of 2017 — and now, he is the Top 1 in the latest Mechanical Engineer Licensure Exam (MELE).
Bearing a cumulative rating of 92.20%, Corbita is the second Mechanical Engineering graduate of Xavier University - Ateneo de Cagayan to land on the highest spot of MELE. (The first one was Mark Anthony Pana in April 1993.)
Based on the official results released by the Professional Regulation Commission (PRC) on Tuesday, October 3, only 3,517 out of 5,098 passed the test, earning a national passing rate of 68.98%.
Including Corbita, 25 Xavier Ateneo graduates passed the MELE, reaping a passing rate of 71.43%.
The exam was administered by the Professional Regulatory Board of Mechanical Engineering on September 28 and 29 in Manila, Baguio, Cagayan de Oro, Cebu, Davao, and Lucena. Its coverage included Power Plant Engineering (35%), Mathematics, Engineering Economics and Basic Engineering Services (35%), and Machine Design, Materials and Shop Practice (30%).
(For the Roll of Successful Examinees in the Mechanical Engineer Licensure Examination, pop over here.)
Throwback: #XUSummaCumLaudeSeries
In the #XUSummaCumLaudeSeries published earlier in March, Corbita shared that his road towards becoming a summa cum laude was not an easy trail. It was one that he could not have done all by himself.
Jay's father worked as a school janitor in a private school near their home and his mother sold ice candies, hotcakes, and banana cue, all so that they could have a roof over their heads, a meal in their bellies, and quality education.
He was raised to never have an idle moment and to study hard, especially when it comes to preparing for exams. It was because of his parents' persistence and guidance that Jay graduated from elementary school as class valedictorian and was able to get a scholarship at a nearby private high school.
He also graduated valedictorian in high school and in the process bagged a college scholarship at Xavier Ateneo.
He said that his two brothers influenced him to take BS Mechanical Engineering. "My brothers influenced me to take mechanical engineering. During the time when I had to choose a program, one of them was already a licensed mechanical engineer and one was a graduating mechanical engineering student. Aside from the free books I can get from them as references, they could also give me pieces of advice in one way or another as I take my course," Corbita recounted.
Although they did not have much financially, Corbita said that his family has always been close to one another.
"Ever since we were little, our parents always taught us to help each other in times of problems and to share what we have with each other. My parents were the ones who disciplined me to work hard in school, especially when it comes to studying. Besides being disciplinarians, they always find time to bond with me and my siblings," he said.
Pressure and success
Corbita described his student life at Xavier Ateneo as "a life in pursuit of academic excellence and quality learning."
"As a valedictorian back in high school, a lot of things were really expected of me, especially by my high school teachers. When I entered college, I really had that big dream of graduating a summa cum laude. At first, I had a lot of doubts. But when I received my final grades in my first semester in college, I realized that I could make that dream come true."
With the boosted confidence and "pressure" he received from almost everyone he knew, he thought of that dream all the time, something that's etched deeply in his core.
"I feel a certain excitement every time I learn something new, especially in the field of science. For me, that passion contributed a lot to my academic success," Corbita said.
"I am who I am now because of my family and because of God who was always there for our family."∎
(FULL STORY: #XUSummaCumLaudeSeries: Jay Nelson Corbita defies odds in the name of his dreams)
Details

Hits: 23310