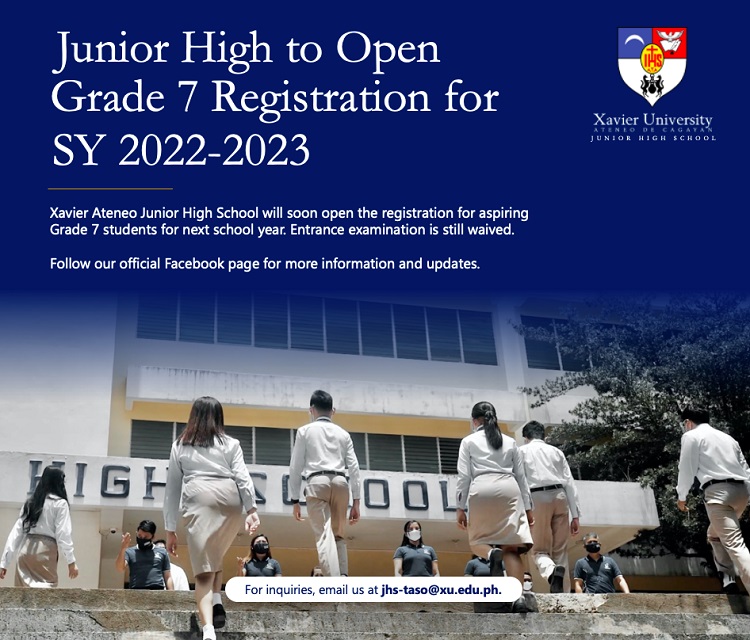 Heads up incoming Grade 7 students! Xavier University Junior High School will be opening our registration for Grade 7 applicants for School Year 2022-2023 soon.
For interested applicants, please prepare the following documents:
-Grade Form Accomplished by your School Registrar or Principal (Downloadable Form: https://drive.google.com/file/d/1ZDcTdnQD7bYpGM9AMObnY22PPhqMjptD/view?usp=sharing)
-PSA Birth Certificate
-Certificate of Good Moral Character
For scholarship applicants, please prepare the aforementioned documents and any one of the ff:
-Parents' latest ITR
-Certificate of Tax Exemption
-Certificate of Indigency/Unemployment from your respective barangays
The registration link will be posted soon where you can upload your documentary requirements and apply for the scholarship exam.
Entrance exam for SY 2022-2023 is still waived.