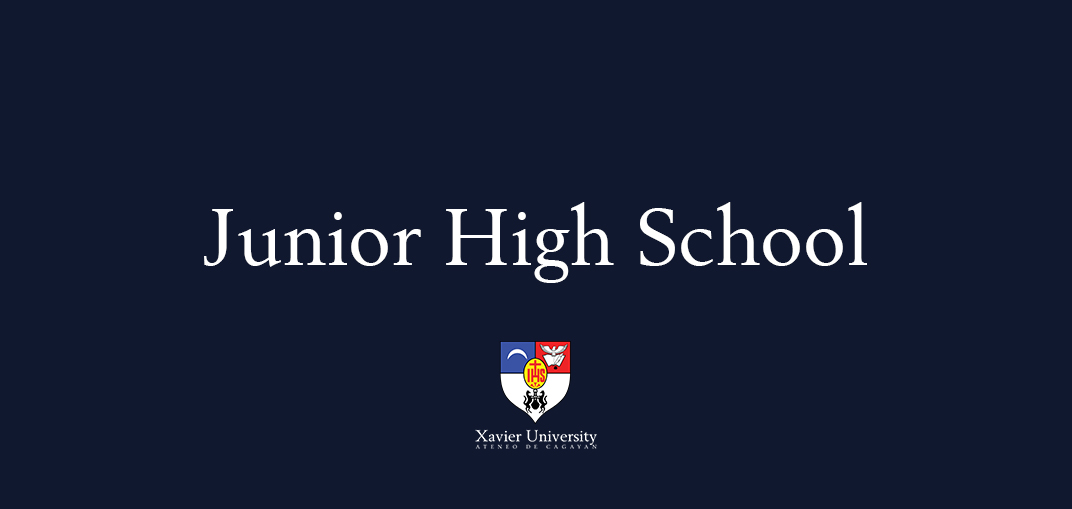 Admissions for Grade 7 Applicants
Prepare the following documents in pdf format:
a. Accomplished Grade Form by Head Teacher, School Registrar, or School Principal (Downloadable Form: https://tinyurl.com/XUJHSGradeForm)
or
Final Grade 6 Report Card
a. PSA Birth Certificate (If you do not have a PSA Birth Certificate yet, you may order online from this link: https://psahelpline.ph/)
b. Certificate of Good Moral Character (For XUGS students, please e-mail This email address is being protected from spambots. You need JavaScript enabled to view it. to file a request)
c. Recent 2x2 picture
d. For Foreign Students and in Homeschooled programs, please visit the link: https://tinyurl.com/XUJHSForeignOrHomeSchl
e. For ESC applicants, any of the following documents (for both parents or guardians):
Latest Income Tax Return

Certificate of Tax Exemption (Issued by BIR)

Certificate of Indigency (Issued by Barangay)
2. Fill out Google Form and attach necessary documents: https://tinyurl.com/XUJHSAdmission22-23
3. Wait for the confirmation e-mail that you have submitted complete documents. If you have submitted incorrect, incomplete, or illegible documents, you will be sent an email to resubmit the missing documents.
4. Applications will still be screened by the TASO and deliberated by the Admissions Committee. An acceptance letter will be sent to applicants who can proceed with enrolment.
Please make sure that the documents you submit are complete, clear, and legible. Blurred and incomplete documents will not be accepted.