by: Dr Heide Rabanes, Chemistry Department
The excitement of the Research Summit 2022 last week, got more exciting with the Faculty Best Paper Competition as highlight of Day 3 held last April 27, 2022.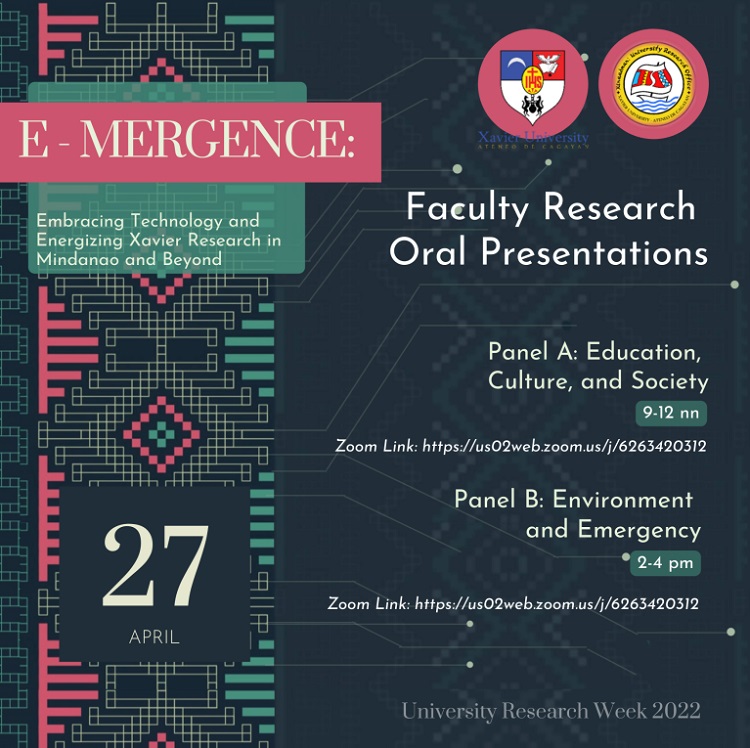 Underscoring the "friendly-competition" nature of the Research Summit 2022, faculty members vied for the Best Paper Presenter Award for their published and unpublished research works done within the last 2 years, while the students competed in the Quick-Fire Presentation – a 3-min pitch of student research thesis (done April 15, 2022). Aside from bragging rights, the prizes at stake in both competitions were cash amounts ranging from P1,000 to P5,000.
Aligned to the research week's theme "E-mergence: Embracing Technology and Energizing Xavier Research in Mindanao and Beyond" were the discussion in the panel sessions of the summit. The morning session with the common theme: Education, Culture, and Society was participated by 4 faculty members from the Department of Philosophy, Department of Psychology, Department of English Language and Literature, and the Junior High School. The afternoon panel session on Environment and Emergency was participated by three faculty members from the Department of Civil Engineering, and the Department of Biology. Judges invited for the competitions were faculty members from within and outside of the University.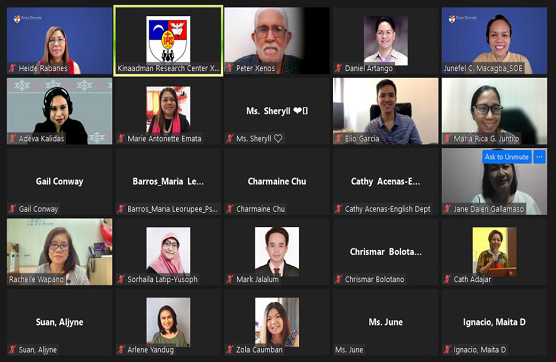 Every year, the university celebrates a University Research Week during the 2nd semester of the school year. Once every two years, a Research Summit is held within the Research Week to bring to awareness and focus to the academic community the research engagements and outputs generated within the last 2 years. The Research Summit is an exciting exercise of discussion fora and competitions for faculty members and students.