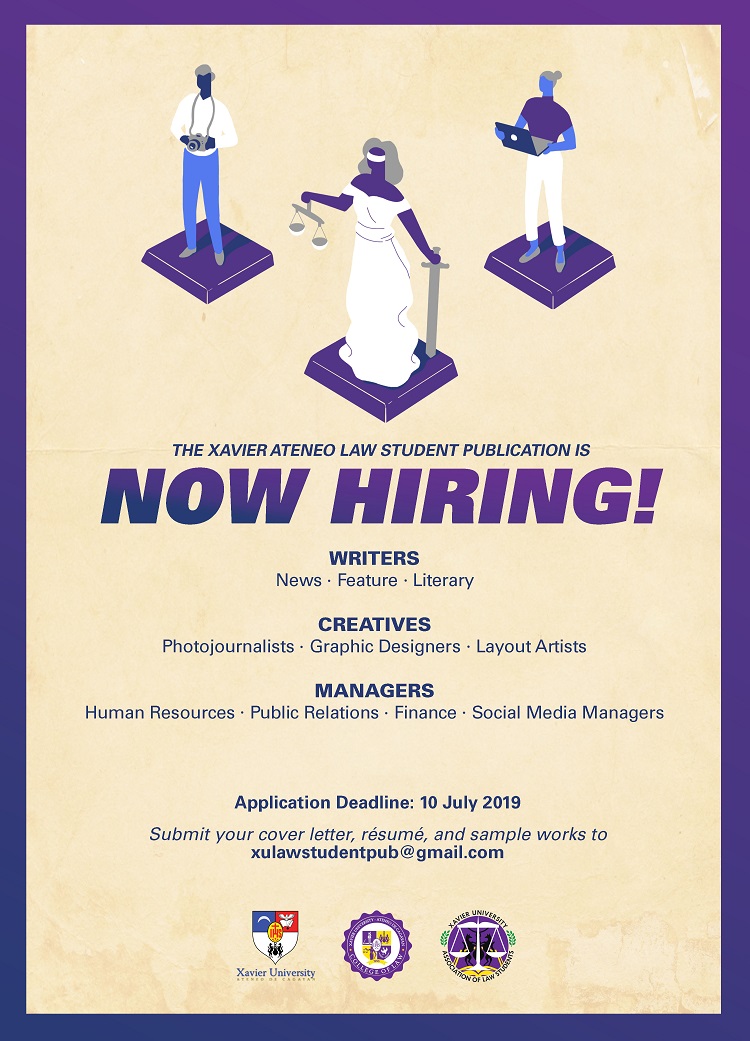 WRITERS:
News || Feature || Literary
CREATIVES:
Photojournalists || Graphic Designers || Layout Artists
MANAGERS:
Human Resources || Public Relations || Finance || Social Media Managers

Qualifications:
1. He/she must be a bonafide student of the College of Law of Xavier University - Ateneo de Cagayan, enrolled in the current semester with at least 12 units of study load.
2. He/she is willing to render service of at least three (3) hours a week for the publication.
3. He/she must be proficient in the use of the English language (written and oral communication).
4. He/she must have the eagerness to learn the operations (technical and artistic aspects) of the student publication and the resourcefulness to finish the assignments on time.
5. He/she must be a team player and can work well even under pressure.
Submit your cover letter, résumé, and sample works to
This email address is being protected from spambots. You need JavaScript enabled to view it.
.
Deadline for Submission: 10 July 2019 (11:59PM)
Apply now and be part of the inaugural student press corps of
#XavierAteneo
Law!